Whether you are trying to build up muscle mass, preparing for a bodybuilding contest, or trying to get into shape for your local basketball team, there are different reasons for trying to gain weight. One of the most popular methods to gain weight is called dirty bulking, followed by gym-goers. As dirty bulking has very few restrictions, planning your diet might be confusing. We've gathered you the best foods to eat while dirty bulking.
Jump to:
What is dirty bulking?
Dirty bulking, or bulking to be more specific, is a part of the bodybuilding cycle, which involves bulking for the most part of the year by maintaining a calorie surplus and then cutting for a few months by maintaining a calorie deficit. To get bigger muscles, you need more pounds, and a calorie surplus is the only way. Even though some prefer to eat clean while bulking and having a more stable, controlled, but slow process of weight gain, others choose a faster weight gain process by dirty bulking, which has little to no limitations when it comes to eating. Needless to say, a dirty bulk is always accompanied by a proper weight lifting routine.
How to dirty bulk properly
Considering that dirty bulk might be dangerous without proper guidance, there are some best practices that you should adhere to while dirty bulking. An uncontrolled dirty bulk, as we will explore below, may lead to serious medical conditions. Here are three tips to consider when dirty bulking:
Increase the number of meals — Eat 5+ meals per day. Don't skip breakfast or lunch. However, remember that the bigger your calorie surplus, the bigger your muscle gains.
Carbs are the basis of dirty bulking — Try to consume roughly 80% of your total calories from carbohydrates. Carbs help fuel workouts and allow you to recover quicker after training. They also provide energy for your brain and nervous system. Unlike low-calorie diets that isolate carbs, carbs are the basis of dirty bulking.
Protein is important for muscle growth — According to various studies, you should aim to keep your protein intake above 1 gram per pound of body weight.
Side effects of dirty bulking
Although it might be useful for increasing your muscle mass and overall strength, dirty bulking has its side effects that you should consider before jumping into action, as is the case with any diet plan. Here are some of them:
Increased body fat — You will experience an unwanted increase in your body fat, as the primary negative side effect.
You may feel fatigued — Studies show that dirty bulking can cause some conditions like increased fatigue, nausea, and sluggishness.
The best foods to eat on a dirty bulk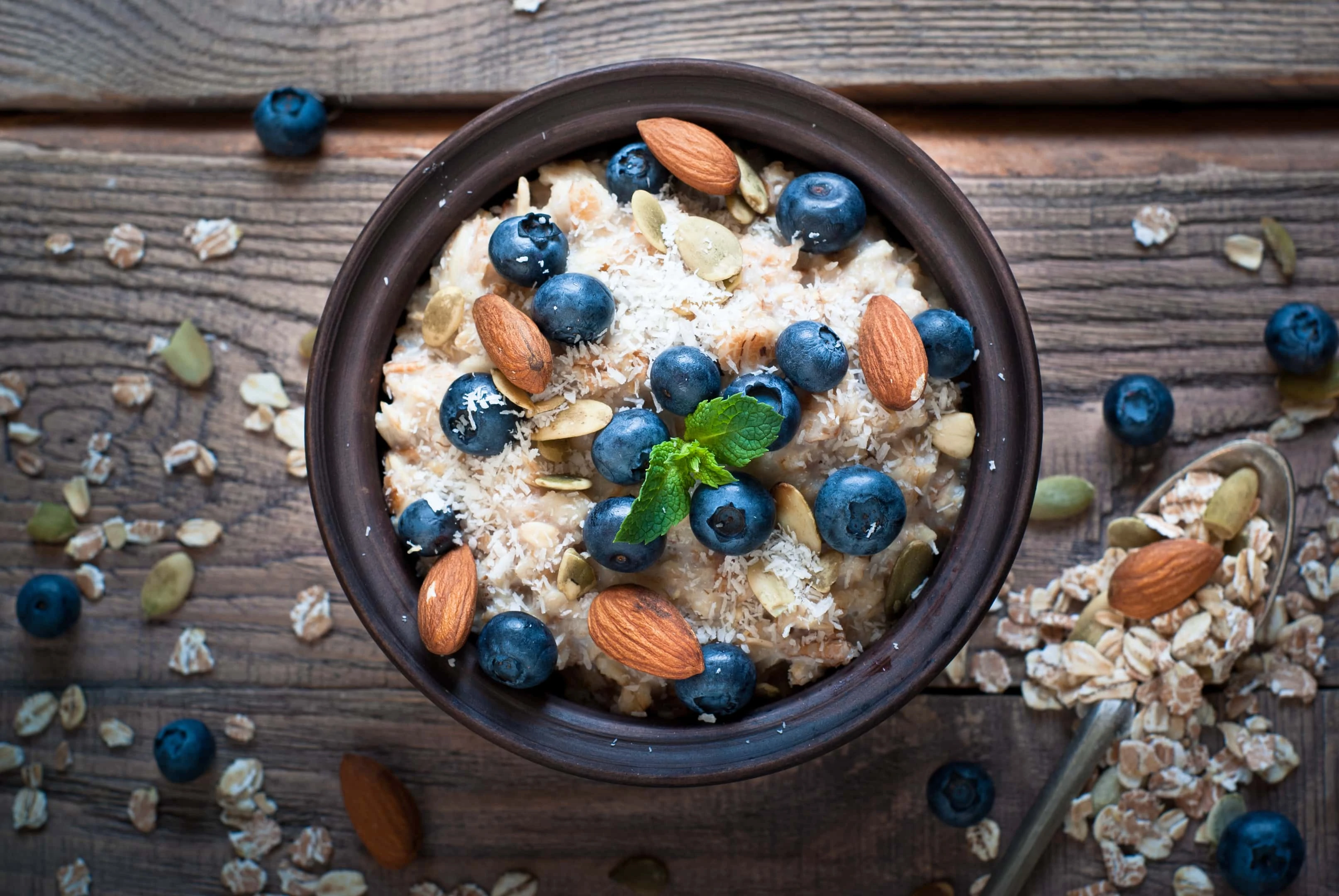 Since dirty bulk has no limitations when it comes to eating, you might be confused about your diet. As the primary goal is indeed creating a calorie surplus, you can logically eat anything you want as long as you reach your goal. While you shouldn't fill your body with whatever food you wish, some specific foods will help you bulk faster. Here are some of them:
1. Oatmeal
When you want to bulk up, oatmeal is one of the best foods you can add to your diet. Oatmeal is great as a pre-workout meal as it contains a high amount of complex carbs, which will fuel your intense workouts and provide your body with energy that lasts throughout the day. Try to have a bowl of oatmeal before your weight lifting sessions. Oats are also a good source of fiber for your digestive system.
2. Turkey breast
Regarding foods that are rich in protein, turkey breast provides great value on a dirty bulk. It is a low-calorie but high-protein food. One piece of skinless turkey breast contains 160 calories, with 30 grams of protein. Additionally, turkey breast is rich in vitamin B, which will give you the energy you need during your training sessions. However, it is pretty low on carbs; therefore, you need to combine it with foods that are good carb sources.
3. Rice, brown or white
Rice is one of the most versatile and affordable carbohydrate sources available. It's a great addition to any diet, but it's especially beneficial when trying to bulk up. One hundred grams of rice contains almost 30 grams of carbs, making it an ideal pre-workout dish. It is also high in starch, which helps your muscles recover after a tough workout. Lastly, rice is a good source of energy, providing your body with sustained energy throughout the day.
4. Chicken
Chicken is an excellent protein source for dirty bulk. It is low in fat and high in protein, and it's also easy to prepare. Chicken is also a bioavailable source of protein, meaning that your body can easily digest and use it to fuel muscle growth. Chicken contains several essential vitamins and minerals, including B vitamins, zinc, and selenium, which are crucial for your body.
5. Pizza
Pizza is a great way to pack on calories. A single slice of pizza that is found in most chain restaurants can contain anywhere from 250 to 350 calories, depending on the toppings, while a large pizza can have up to 1,500 calories, which is a lot of energy to help you gain weight. In addition, pizza is also a good source of carbs, which are essential for building muscle.
6. Ice cream
An ideal dirty bulk includes at least two snacks per day since it can be tough to fit in all the calories you need, and ice cream is ideal because it's high in sugar and calories. For people on a dirty bulk, ice cream can be a great way to add extra calories to their diet, not to mention that ice cream is a great way to refuel after a workout.
7. Hamburgers
Like pizza and ice cream, hamburgers are usually the guilty pleasure in most diets. However, they are ideal for dirty bulk, as they include a good amount of calories with all the carbs, fats, and protein stored in them.
8. Avocado
Avocado is a nutrient-dense food. It contains a range of essential vitamins and minerals, including 18 different types of amino acids. It can help you to hit your daily nutrient targets, as well as provide energy and sustenance. Another reason to opt for avocados on a dirty bulk is that they are high in healthy fats. These fats are important for maintaining optimal health and helping the body to absorb nutrients from other foods.
9. Eggs
Along with oatmeal, eggs are probably one of your best options for breakfast on a dirty bulk. Eggs contain all nine essential amino acids your body needs. They also have a high-quality fat profile, with a good balance of omega-3 and omega-6 fatty acids. This makes them optimal for people who want to gain muscle mass.
10. Peanut butter
Peanut butter is a great source of protein and healthy fats, making it the perfect food to eat while bulking. Protein is crucial for increasing your muscle mass, and healthy fats are necessary for overall health and wellbeing. Peanut butter is also a great source of fiber, which can help keep you feeling full throughout the day. Adding peanut butter into your diet is a great way to ensure that you reach your daily calorie intake goals.
Summary
A dirty bulk is a great way to increase muscle size and strength. By creating a regular calorie surplus and having a bigger frame overall, you will be able to increase your gains in the gym. It is not recommended to follow this diet for an extended period, as it could create medical conditions. Regarding a diet plan, we recommend opting for foods high in carbs, like oatmeal, hamburgers, and pizza. Chicken and turkey breast are always a good option for protein, and remember to have an ice cream from time to time.