A herniated disc is located in the spinal column, which is made up of the twenty-four vertebrae in the human body. Naturally, due to the center of gravity in humans, the lower section of the back, referred to as the lumbar section, houses the most weight in the body. Out of the 24 vertebrae, 5 are lumbar vertebrae numbered L1 to L5. The vertebrae are separated by discs that perform shock absorption purposes and render a cushioning effect to each of the vertebrae. Each respective disc possesses an inner and outer section, and it is connected to the surrounding vertebrae by fibrous bands. The outer sections of the discs are known as the annulus, while the center is made up of a fluid-filled center known as the nucleus.
Our spinal nerves branch out from each disc to the different parts of the spine then to all corresponding parts of the body. This anatomy gives the spinal cord its function to convey electrical impulses in fractions of seconds from each part of our body to our brain and back to our body. This process enables us to interpret sensations from each sense organ and move every inch of our body.
Jump to:
What is a herniated disc?
A disc is regarded as being herniated when the disc's soft center becomes damaged and ruptures outwards through the outer parts of the disc. This could cause moderate to solid back and leg pain, and the swelling that typically occurs afterward. Sometimes the disc may protrude just before it ruptures completely. When expelled from the ruptured disc, the fluid-like substance irritates the nerves around the disc, and the surrounding area becomes swollen due to pressure on the ruptured disc. If the herniated disc exerts a force on a spinal nerve, numbness or the feeling of tingling may manifest. The disc could be damaged in some cases where a fragment is completely broken off and detached from the primary disk. This broken fragment ends up in the spinal canal and can cause complications.
What occurs when a disc is herniated?
Due to the lumbar vertebrae's positions on the body, most herniated discs occur around that region. All the spinal nerves around this region control your lower body, as it's where the sciatic nerve is located. The symptoms of herniated disc differ and are based on the location on the spine where that particular disc is. It could also occur in the cervical (neck region) or thoracic region. People with herniated discs typically feel symptoms like pains in the lower back region, in one of the two legs, and the feet if a lumbar disc is herniated. It usually appears like an electric shock when you stand or walk; it's like when you hit your funny bone unexpectedly and get a shocking sensation.
In most cases, herniated discs are usually caused by injury or incorrect or sudden lifting of weighty objects. It occurs more in older people due to aging, as the discs become weaker and dry as we age. A ruptured disc is usually diagnosed with noticeable symptoms and also with CT, X-ray, or MRI scans. Treatments can be administered immediately in the hospital with rest, and foods for herniated discs and physical therapy also prescribed. In more persistent cases, surgery is required.
Nevertheless, following a healthy diet with foods good for herniated discs can help expedite recovery. However, eating the wrong set of foods can also drawback the recovery process. What foods help herniated discs? Foods that are filled with calcium, vitamin D, and plant-based proteins. Here are examples of such foods.
Foods to eat for herniated discs
1. Shellfish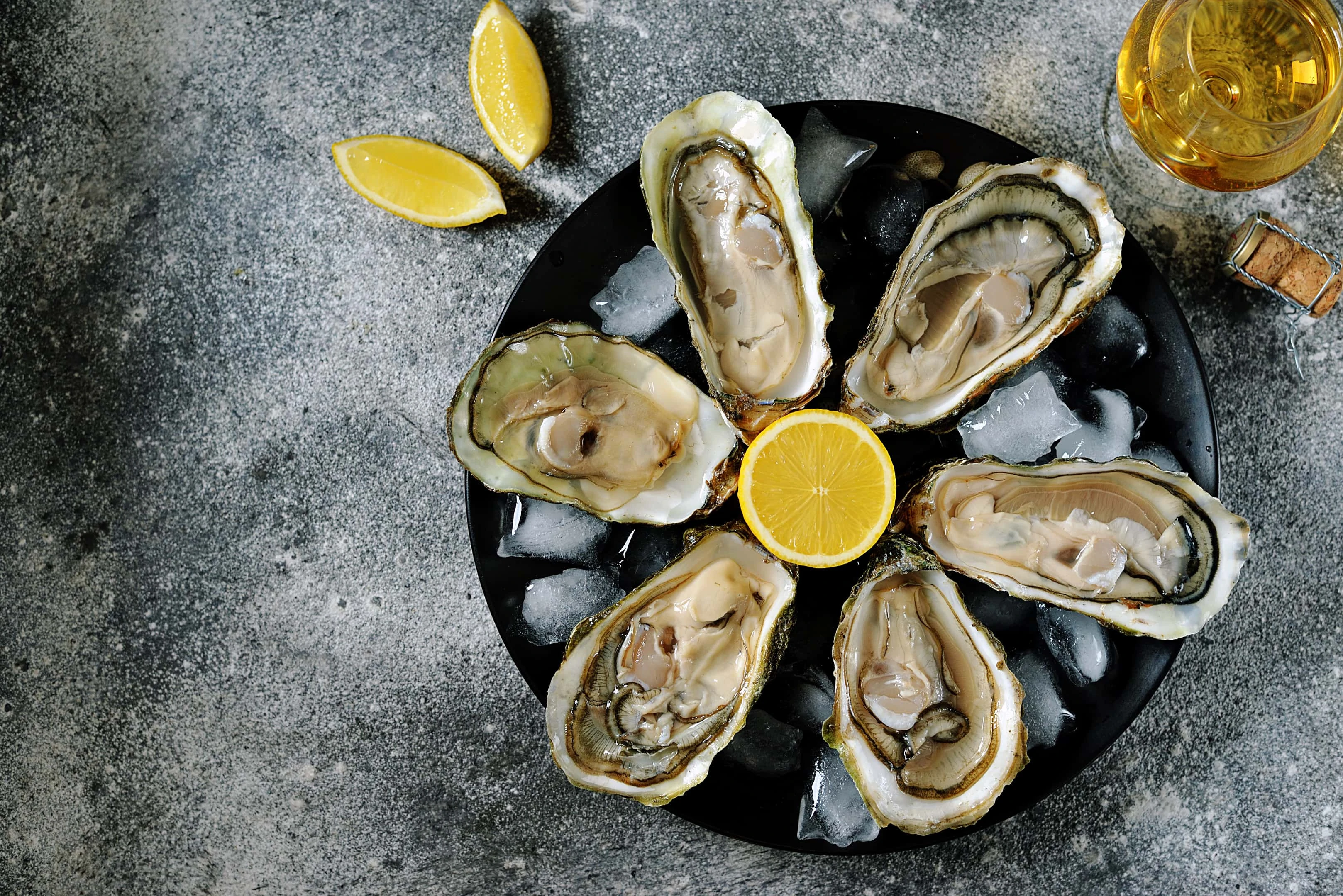 Shellfish, which contain good proteins and healthy fats, are of two categories — crustaceans and mollusks. Examples of shellfish are shrimp, crayfish, scallops, oysters, and lobsters. They contain meager amounts of fat, vitamin B-12, and vitamin A. and are a good source of amino acids. Protein is critical for healing and repairing bones and cartilage. Shellfish also contain glucosamine. It is a natural compound found in shellfish shells that helps strengthen bones and decrease the degradation due to aging or illnesses. This helps relieve back pain and heal herniated discs.
2. Dairy products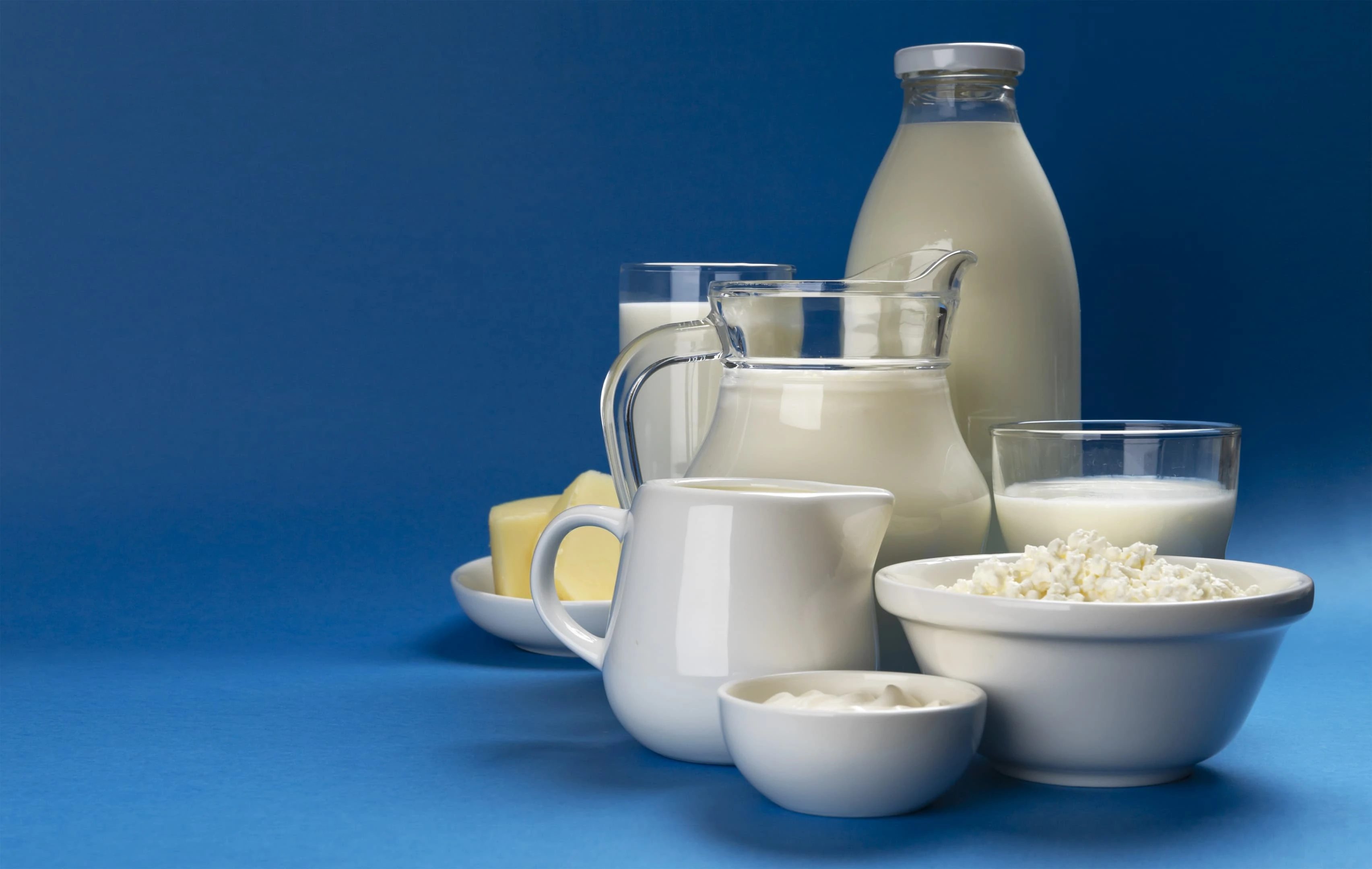 Dairy products naturally contain a good amount of calcium, a mineral that has a very vital job in bone growth. In adolescents, it is the building block that increases bone mass, bone size, length, and strength. Calcium constantly provides the bone with adequate minerals that replace the calcium lost due to deficiency or aging. You can't just take any dairy products though; you should take those with healthy proteins and calcium, like yogurt because it naturally contains more calcium than milk. It contains up to 42% of the daily required calcium in one serving. Cheese is also another viable calcium source.
3. Plant-based proteins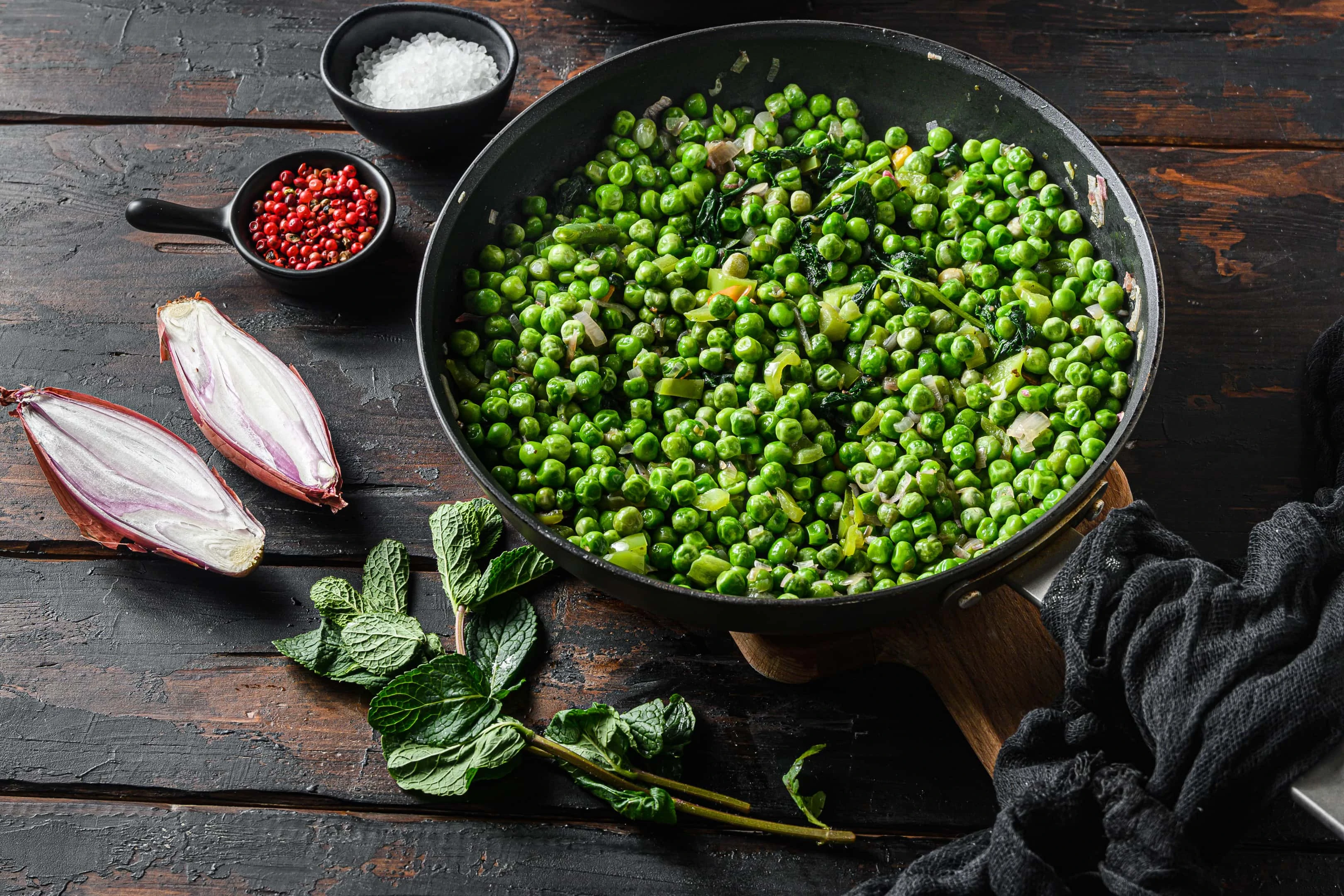 Plant-based proteins are healthier than their animal protein counterparts. They are great for your spinal and bone health. Studies have found that animal proteins are less healthy and can lead to inflammation which can worsen the situation of a herniated disc. Plant proteins like peas, beans, lentils, and chia seeds contain antioxidants, vitamins, fiber, and other minerals.
4. Vegetables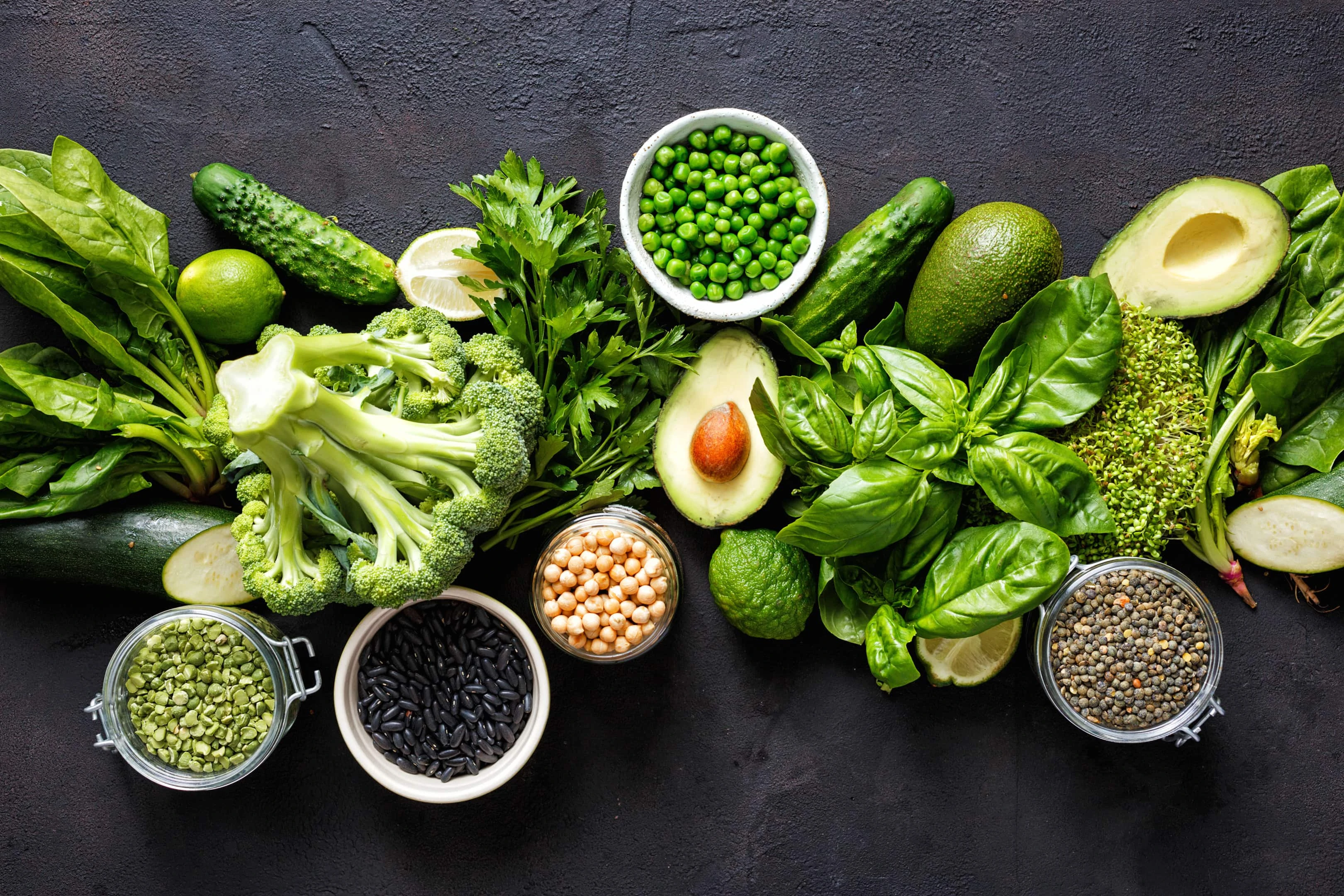 Dark, leafy greens are great calcium sources. Examples include kale, collard greens, arugula, and watercress, which all contain enough calcium to facilitate spine health and strong bones. Broccoli contains 7% of the calcium required each day for your body. Leafy greens also contain vitamin K2, which helps to maintain bone minerals by properly transporting calcium out of the tissues and relocating it into bone. It is essential for the healthy metabolism of the bones and necessary for nutrition. The combination of vitamin K2 and calcium acts to strengthen the bones that are present in the spine, and the entire body stays strong and healthy. Vitamin K1, which is found in vegetables, is changed into vitamin K2 by the good bacteria in the gut.
5. Salmon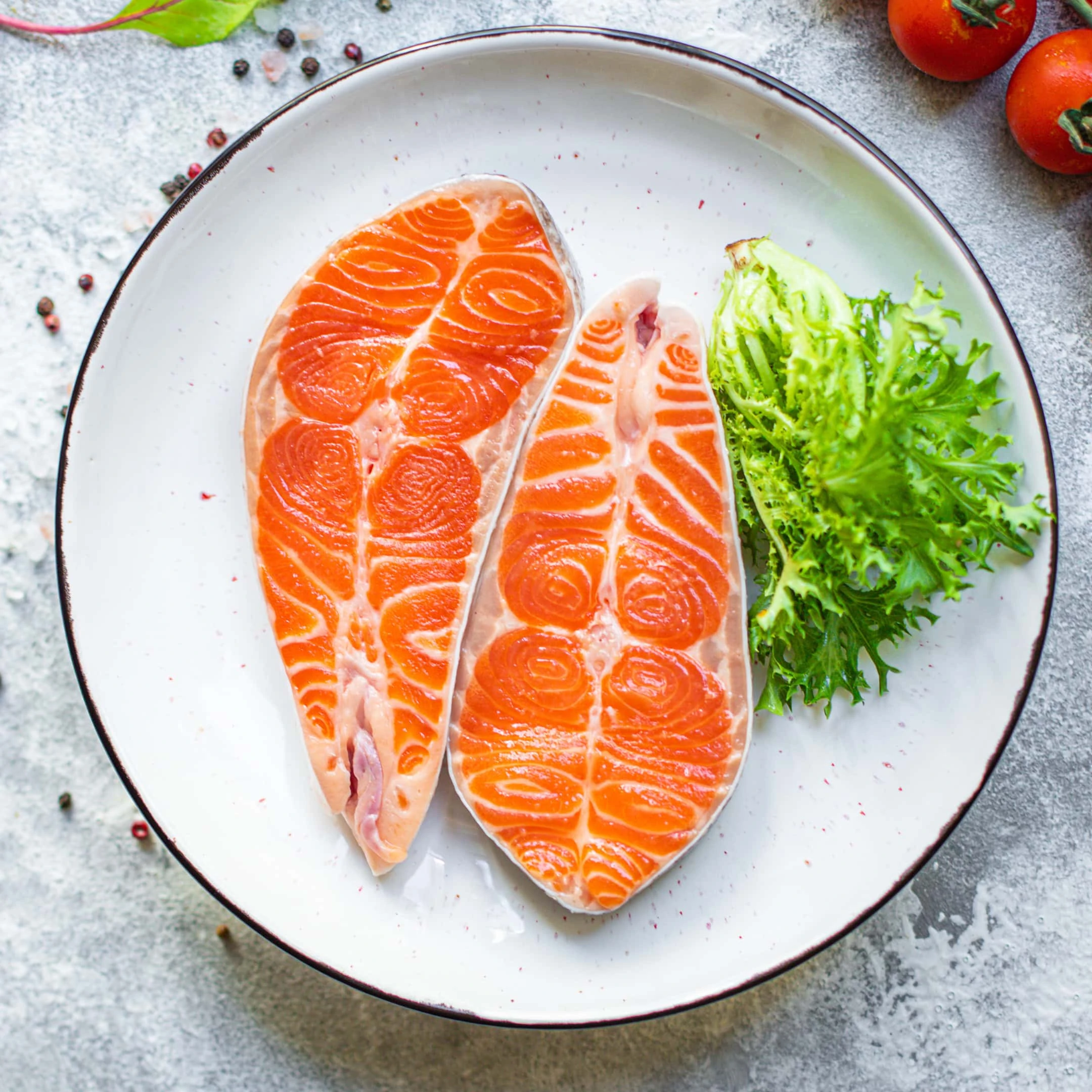 Salmon contains a lot of omega-3 fatty acid, which is integral for relieving back pain by decreasing the symptoms of inflammation and providing the required nutrients for disc regrowth. Out of the types of fatty acids, alpha-linolenic acid contributes the most to spinal health. It is also present in plant oils, seafood, and most fish. Salmon is also packed with vitamins like Vitamin D, which contributes significantly to the healing process of a herniated disc. Vitamin D fosters calcium absorption, and it also improves cell and bone health. Since tuna is readily available and convenient to prepare, it is a perfect way to meet the body's daily requirement of vitamin D.
6. Fruit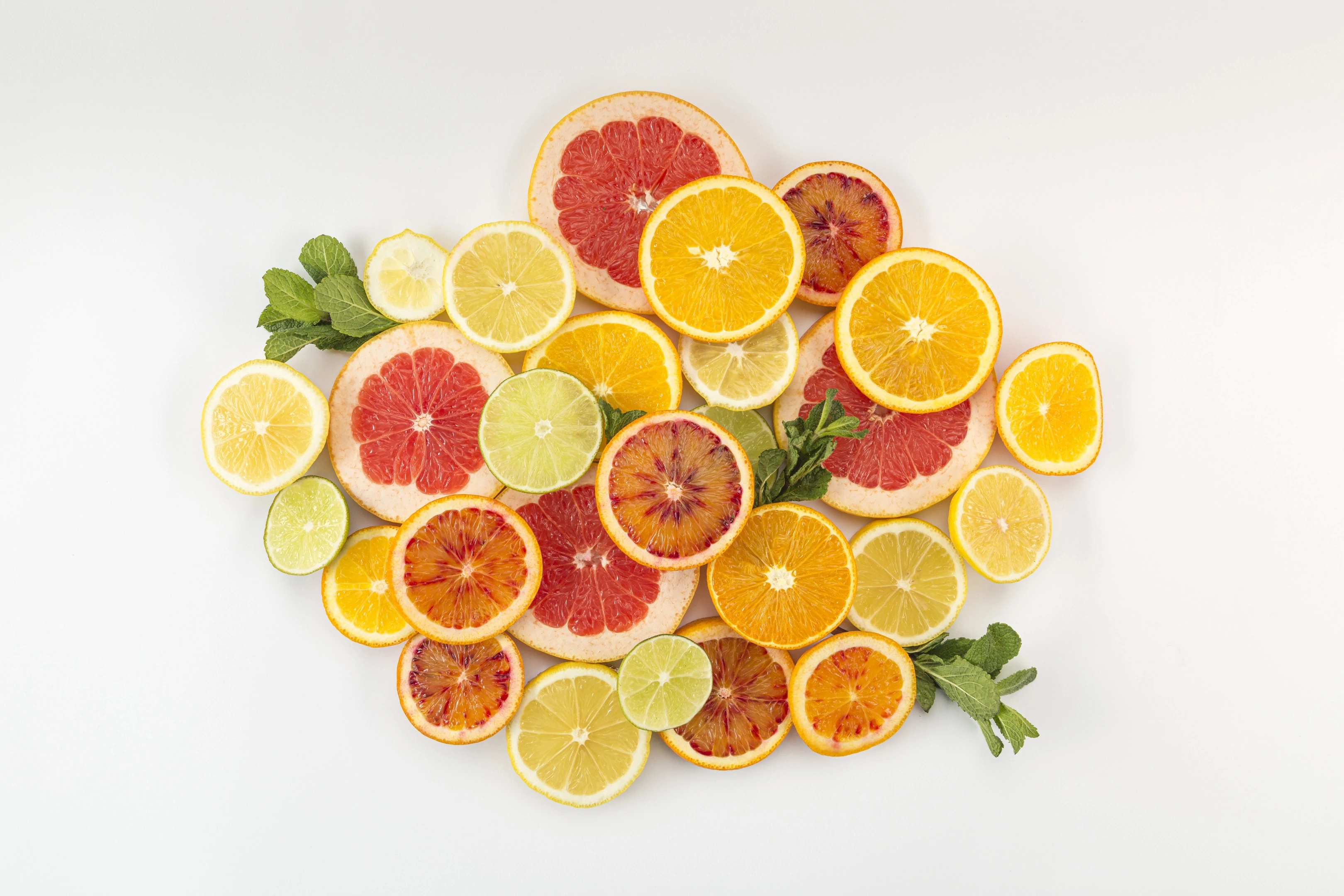 Another good food for healing a herniated disk is fruit. Berries, which are loaded with antioxidants, vitamins, and minerals, can give adequate maintenance to your spine and heal any injuries. Vitamin C, mainly found in citrus fruits, can ensure the proper production of collagen, which is part of the discs in the spine. Vitamin C also serves to preserve bone health, prevent bone infection, eliminate harmful cells, and prevent bacterial infection. Vitamin C is also known for boosting the immune system, helps to decrease the symptoms of back pain, and helps ensure uninterrupted spinal recovery.
7. Turmeric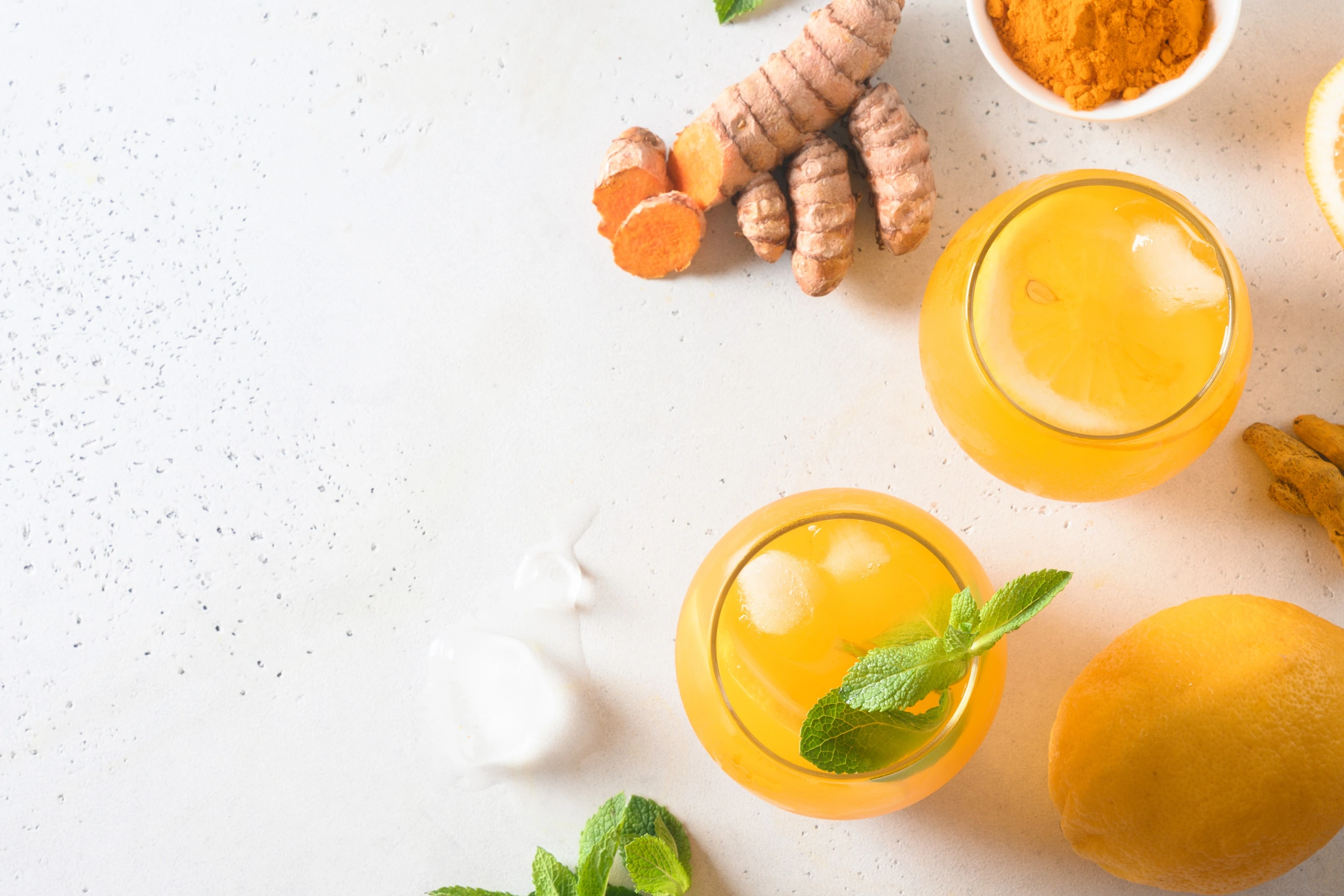 This is one of the major spices found in packaged curry sold around the world. Turmeric has anti-inflammatory and medicinal properties. It aids the relief of arthritis pain, as well as back pain. Turmeric provides curry with its yellow color. It contains curcumin, a strong antioxidant with anti-inflammatory properties. Since turmeric consists of a combination of various spices, the curcumin content is meager and will not suddenly increase due to continuous consumption. The strong antioxidant property is also essential for general health. So, taking curry on a routine basis is a good idea.
8. Avocados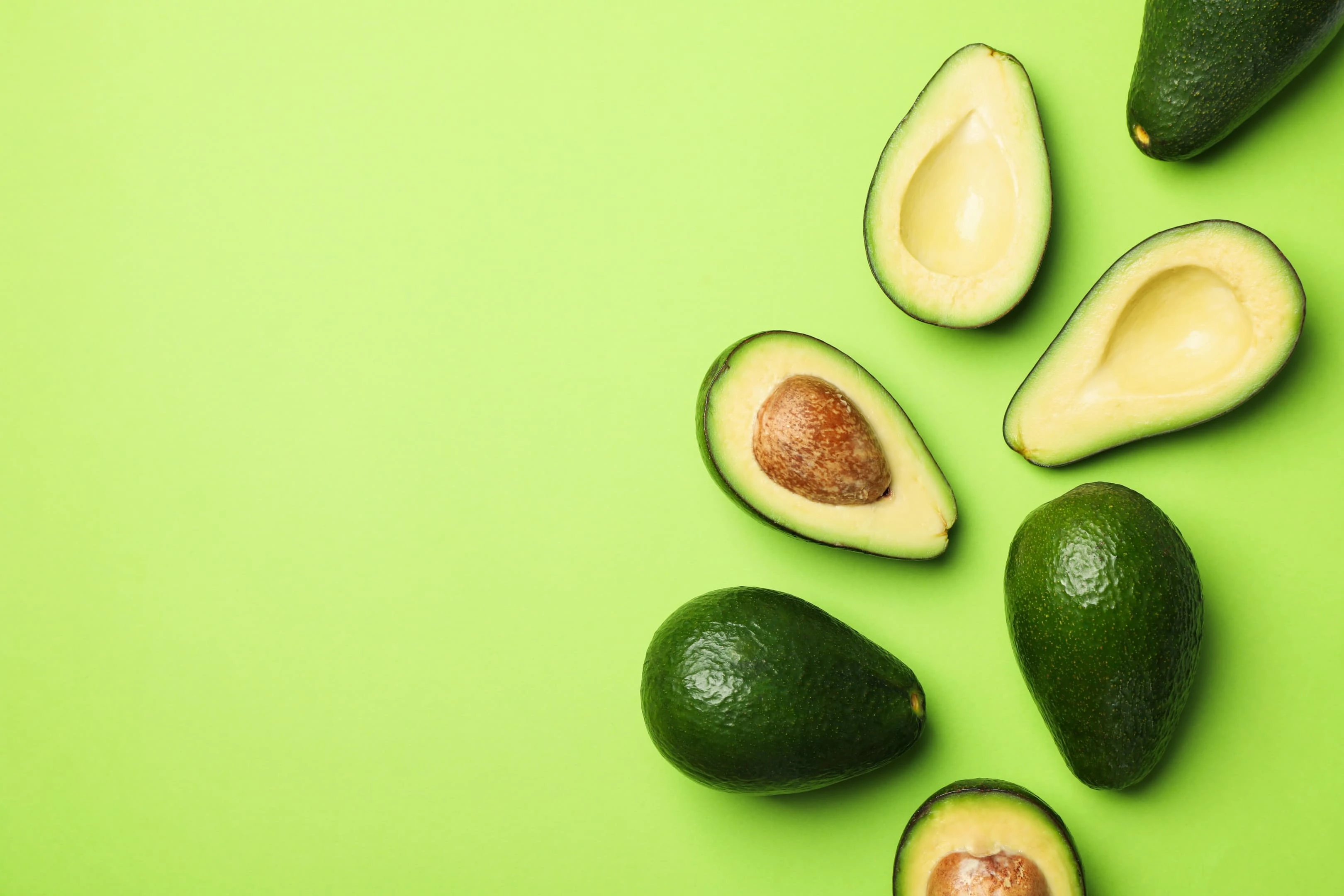 Avocados contain healthy fats and potassium that promote overall health. They help lower cholesterol levels and improve overall body function. They contain vitamin C, which is good for the spine. They also provide a unique quality through the fats they contain that increase your ability to absorb nutrients from plant foods. Avocados also contain Vitamin D, which is integral to spinal health and helps heal a herniated disc. Studies have also suggested that avocados help heal symptoms of arthritis.
Conclusion
If you have ever wondered what foods can help a herniated disc, the above provides different answers to this question. These foods can aid the healthy recovery process and alleviate inflammation. Therefore, having a balanced diet that includes the correct amounts of vitamins and nutrients can reduce back problems by providing optimal nourishment for the bones, the annulus, spinal nerves, and other spinal components. With a herniated disc, the foods you should avoid are processed corn, refined grain, sugary foods, red meat, and foods with preservatives or chemicals; these foods can trigger weight gain or even facilitate inflammation.