Are you wondering how to increase protein intake in your diet without shifting to animal-based protein? Pea protein is the answer. It is a plant-based protein that is isolated from yellow peas. Pea protein powder has gained popularity in the last few decades due to its easy availability (both in offline and online stores) and a large number of benefits. It is found in powder form, which can be easily blended into your favorite recipe of health drink, smoothies, and any other food.
This nutritious powder has been included as a consistent ingredient in the vegan diet. Don't be surprised if you see a non-vegan taking a pea protein drink after his/her workout session! Pea protein is considered to be one of the most abundant protein sources in any high protein diet.
If you are amazed by these facts about pea protein, here are more facts that will hold you spellbound.
Jump to:
What is pea protein?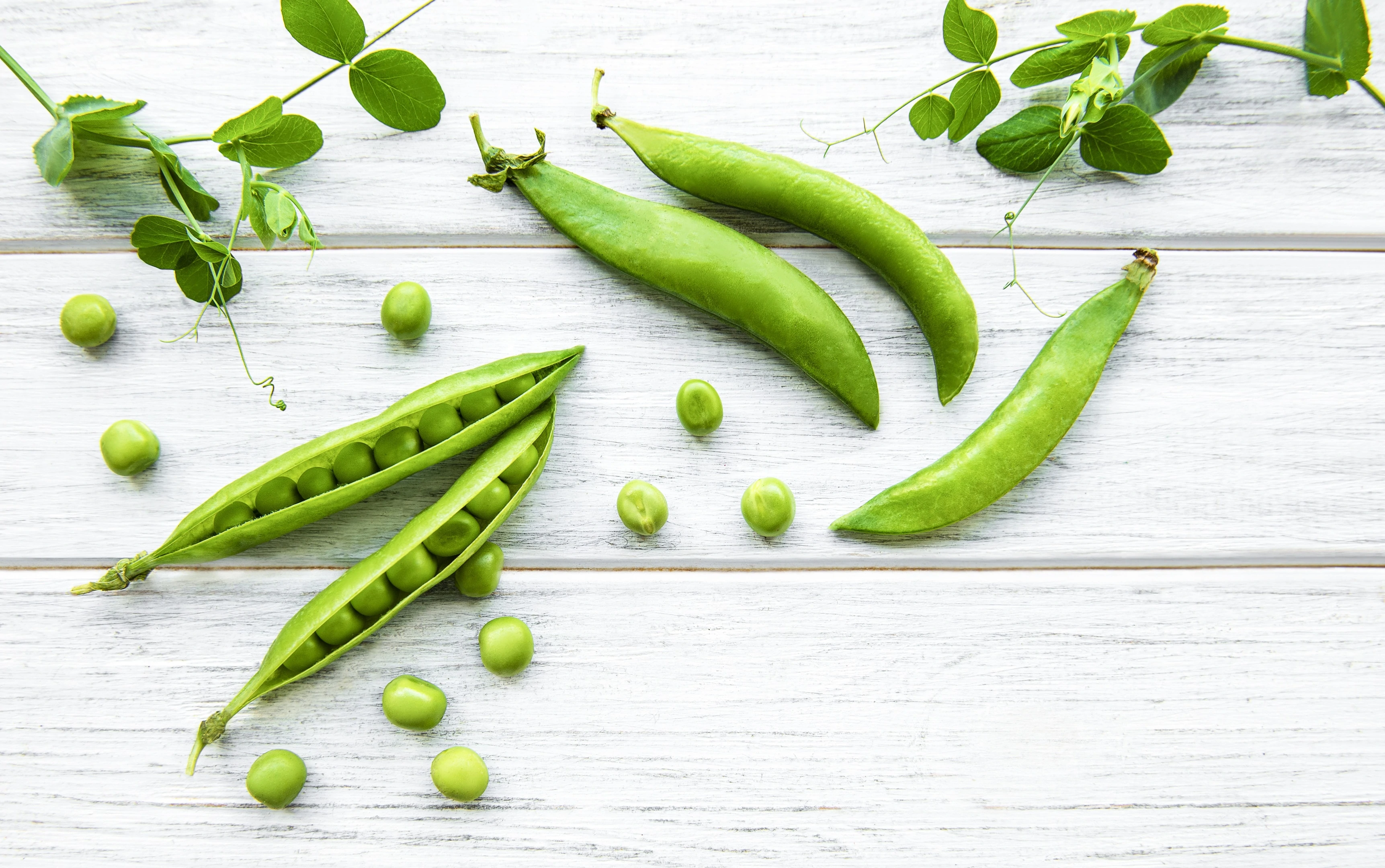 If you are still confused about the concept of pea protein, here's a quick and simple take on the matter.
Pea protein is nothing but the powdered or grounded form of green and yellow peas. It is a rich source of protein, iron, and other nutritional value.
You can easily pick up a packet of pea protein from your nearest local store or just sit back and order it from any online store. You may also check on the ingredient list of your cereal box, bakery product, packed dairy product; don't be surprised to find pea protein in the list.
What are the benefits of pea protein?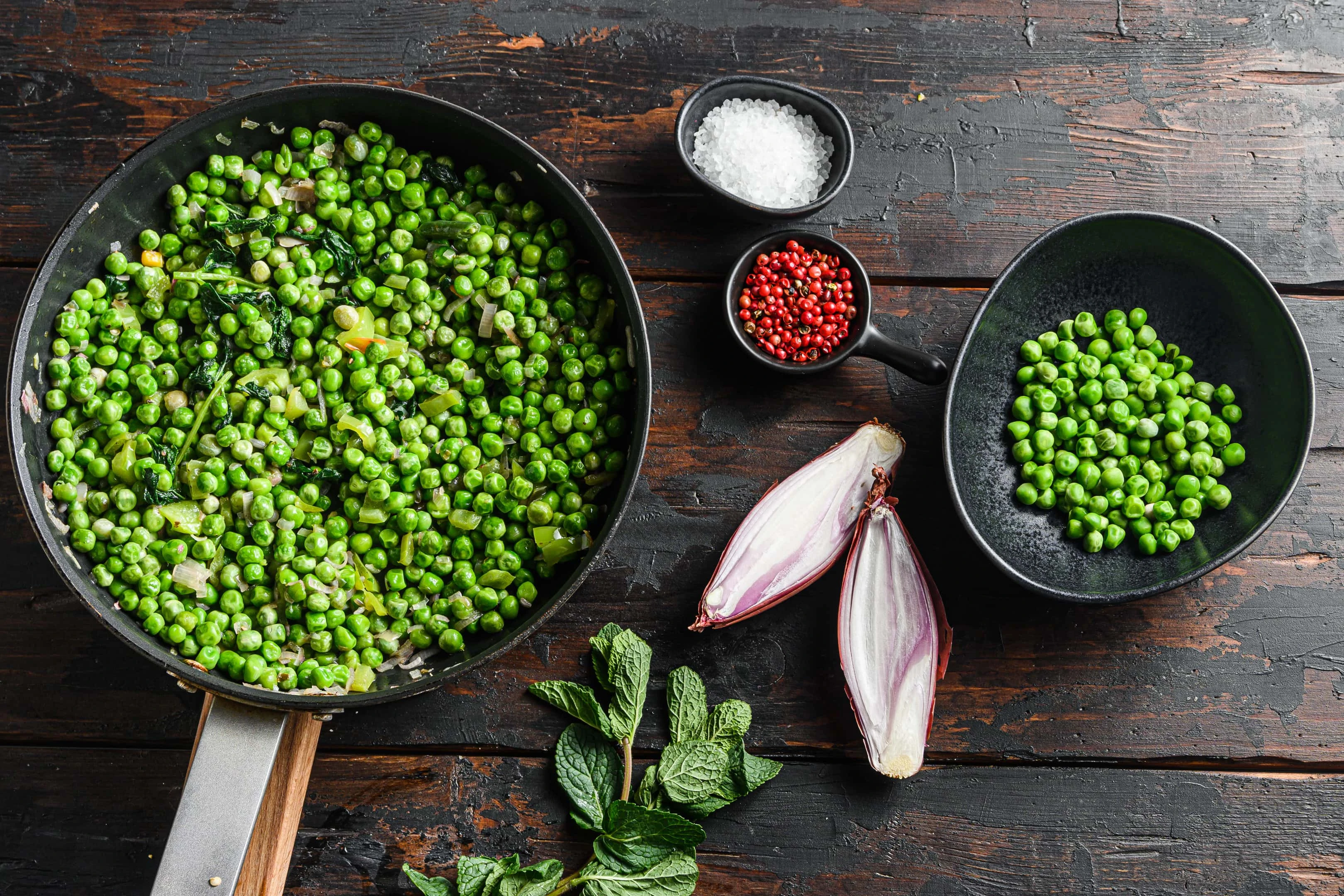 If you are planning to add pea protein to your diet or already have already, here's a quick overview of how pea protein can keep you healthy.
1. A blessing for your heart and kidney
Several medical surveys infer the importance of pea protein to keep the heart and kidney working well. How? Pea protein increases the absorption of cholesterol and simultaneously reduces the rate of fat production in the body. Consequently, blood pressure can remain within its limits.
2. Best plan to build muscles
Pea protein contributes to the natural muscle building and repairing process of our body. We will discuss this later in the article (Be patient! It is just a section away).
3. Quick absorbance and low processing
Owing to the property of quick absorbance of fiber, pea protein ensures a steady supply of energy from the protein. Moreover, pea protein undergoes relatively lower processing leading to a supply of maximum nutrition into the body.
4. A great way to lose weight
If you are planning to draw a line for your appetite, pea protein can be the magic boon you need. The high protein content keeps you full for a more extended period, and you can easily control your appetite to lose a few inches off your waist.
Nutritional value of pea protein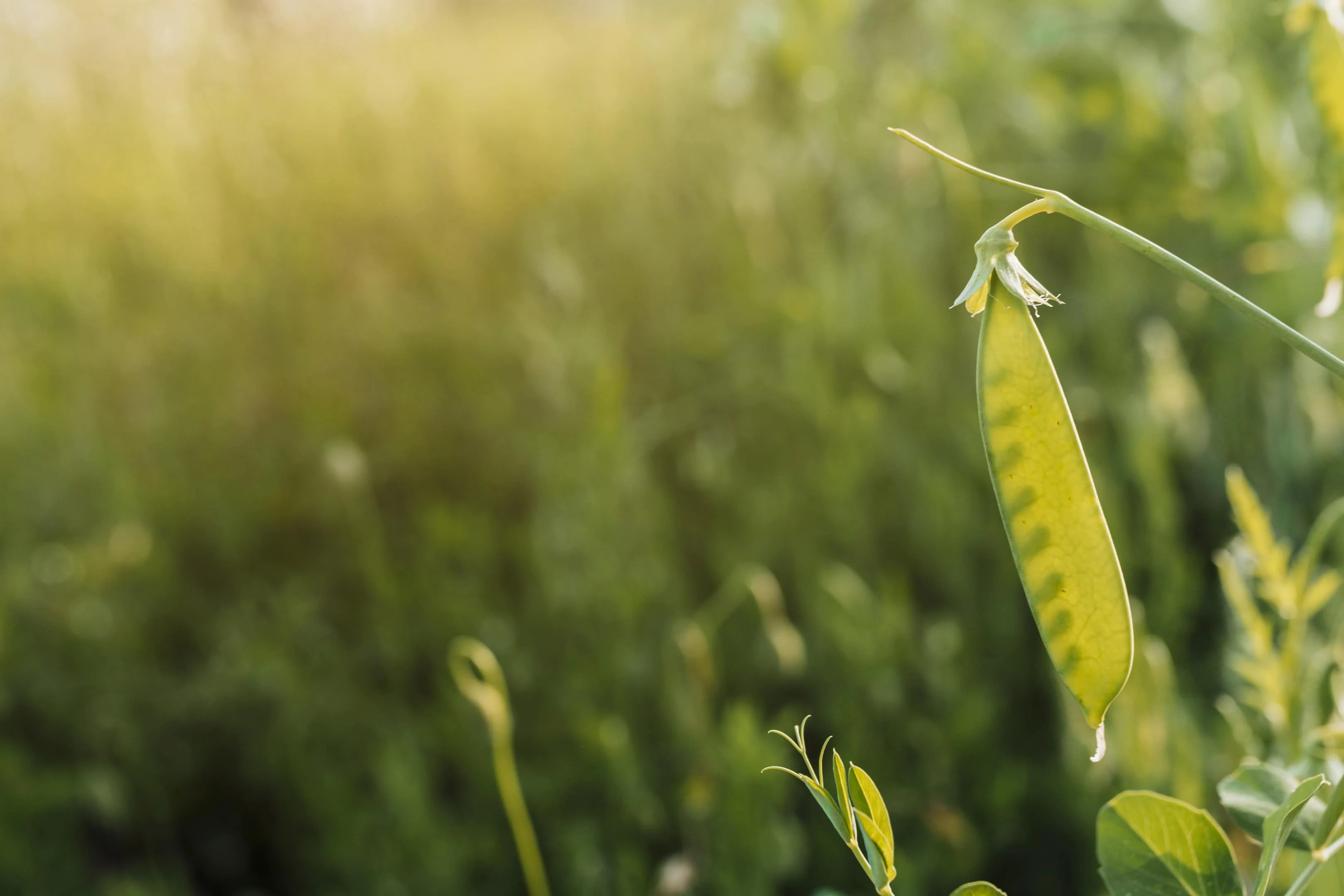 If you are wondering what are the nutrients present in this plant-based protein, here's the analysis of nutrition in 20 grams of pea protein isolate. (This may vary slightly with variation in brands)
15 grams of protein
1.5 grams of fat
1 gram of carbohydrate
1 gram of fiber
5 milligrams of iron
230 milligrams of sodium
Knowing the figures will provide you with specific ideas about the nutrition that you may intake in just one scoop of pea protein powder, such as how rich it is in protein, or how low it is in carbohydrates. Since a healthy diet is a balanced diet, you can easily plan a diet that is complementary to the pea protein ingredients.
How is pea protein made?
As plant-based protein products are booming in the health and wellness market, there are several manufacturers all across the globe producing pea protein.
The manufacturing process for pea protein involves the following steps.
Step 1 — Dry process — During this step, the yellow peas and their outer shells are segregated through mechanical actions. The peas are milled into flour to obtain the soluble fiber, protein, and starch from the golden peas.
Step 2 — Liquid process — The pea protein is extracted from the flour through wet filtration and centrifugation. The water-soluble fiber and starch are separated from the pea protein using these processes.
Step 3 — Protein isolation — The manufacturers obtain the protein isolate by the application of isoelectric point at very high temperatures. The pure pea protein powder is either thermo-coagulated or solubilized to dry spray.
Brands nowadays have infused diverse components to the protein isolates to make it tastier or to drive away their smell. Even though the manufacturing process remains intact, there may be the addition of a few steps to infuse components such as sugar or flavor to the protein powder isolate. Moreover, you can find several food items like snack bars or burgers that contain pea protein.
What does pea protein taste like?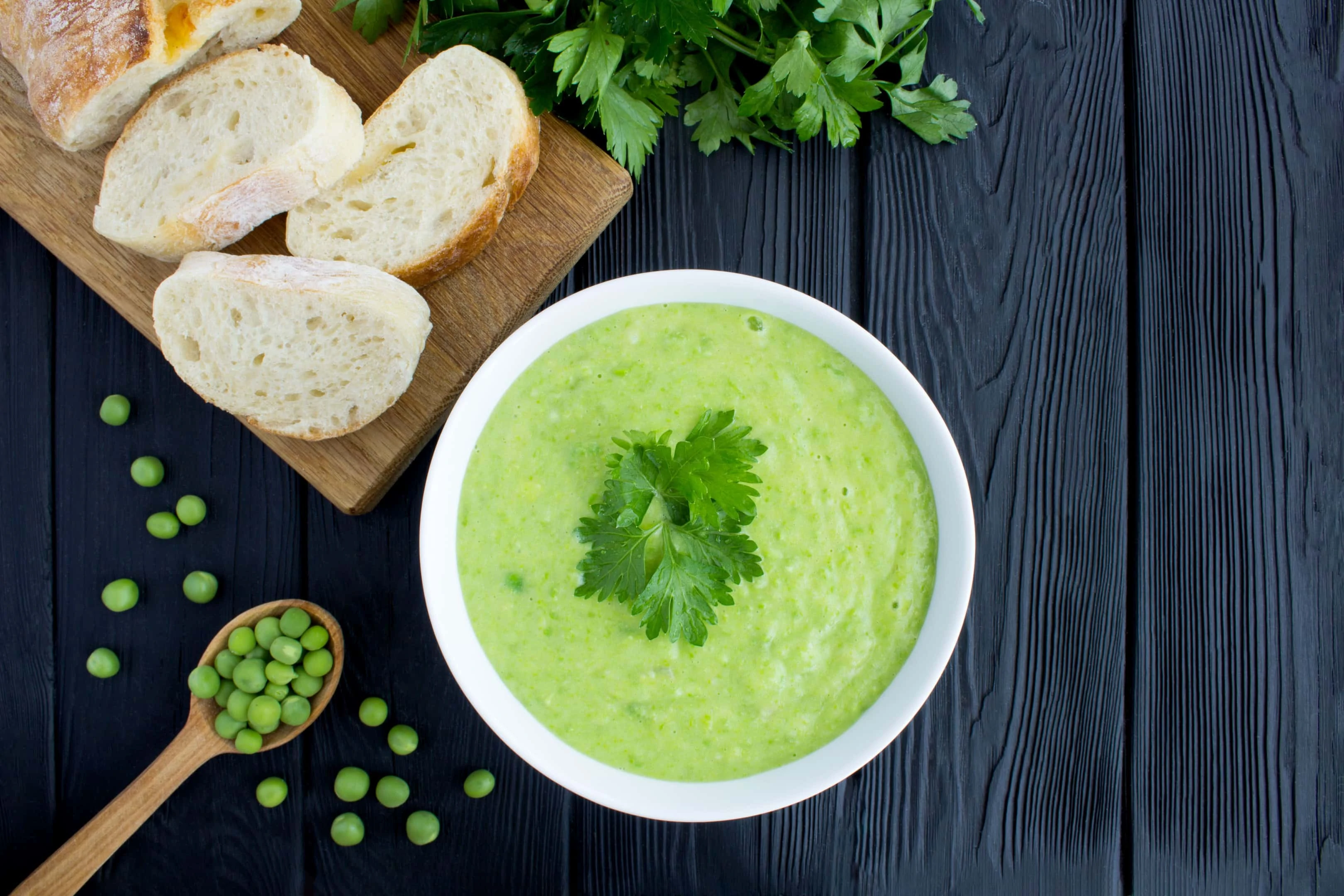 Have you ever tasted smashed peas? That is the exact taste of pea protein isolates. However, you may find several flavored variants of pea protein powder.
The mellow taste of pea protein blends well with any protein shake, snack bars, protein burger, and cereals. The manufacturers have experimented with pairing pea protein with chocolate, vanilla, or strawberry to make it taste better. While pea protein tasted absolutely well with chocolate and vanilla, it becomes disastrous when paired with strawberry flavor.
Several companies commercially advertise different flavors of pea protein isolates. But, the blunt-tasting pea protein has been preferred to any flavored one by most people. It ensures that you can blend it into any of your recipes without caring about the change in the taste of the dish.
Can pea protein be allergic?
Peas have never made it to the top list of allergens, but it is strange to find that pea protein isolates have sparked allergies in many. Pea protein was initially said to be hypoallergenic. However, as per the recent studies, the intake of commercially manufactured pea protein has led to some allergic reactions.
People who exhibit allergic reactions to components of the legume family such as peanuts and fenugreek may be prone to allergy due to pea protein. Even if they are not allergic to the protein, they can have an allergic reaction due to the intake of pea protein isolate. The reason behind this is that the concentration of pea protein in pea protein isolate is much more than that in peas themselves.
Pea protein allergy is a rare case. Therefore, it is rightly considered to be hypoallergenic owing to the absence of the common irritants.
Does pea protein have starch?
Analyzing the nutrition in peas, it is clear that peas contain starch. So does pea protein have starch? Yes, pea protein powders are a trio of perfect proportions of starch, fiber, and protein.
However, the quantity of starch in pea protein is lesser than in green peas. Why and how? The answer is that most of the starch is ripped off while manufacturing pea protein through the dry and wet phases. Pea protein isolate contains a small amount of functional starch that contributes to its texture and nutritional value.
Can pea protein build muscle?
Thanks to the abundant amino acids in pea protein, pea protein can help you to build and maintain the wear and tear of muscles.
Pea protein is the plant-derived protein that has given fierce competition to animal-based protein. The reason being is that pea protein contains nine essential amino acids that are responsible for maintaining our muscles. You must have studied in school that protein is the building block of our body. But what builds up these building blocks? It's an amino acid. So, I guess you do not have a doubt now why pea protein can build your muscles.
Pea protein isolate is a good pick if you are trying to gain some extra inches on your biceps. However, you can only avail of this best deal when you pair up your pea protein shake with a regular workout.
Can pea protein cause gas?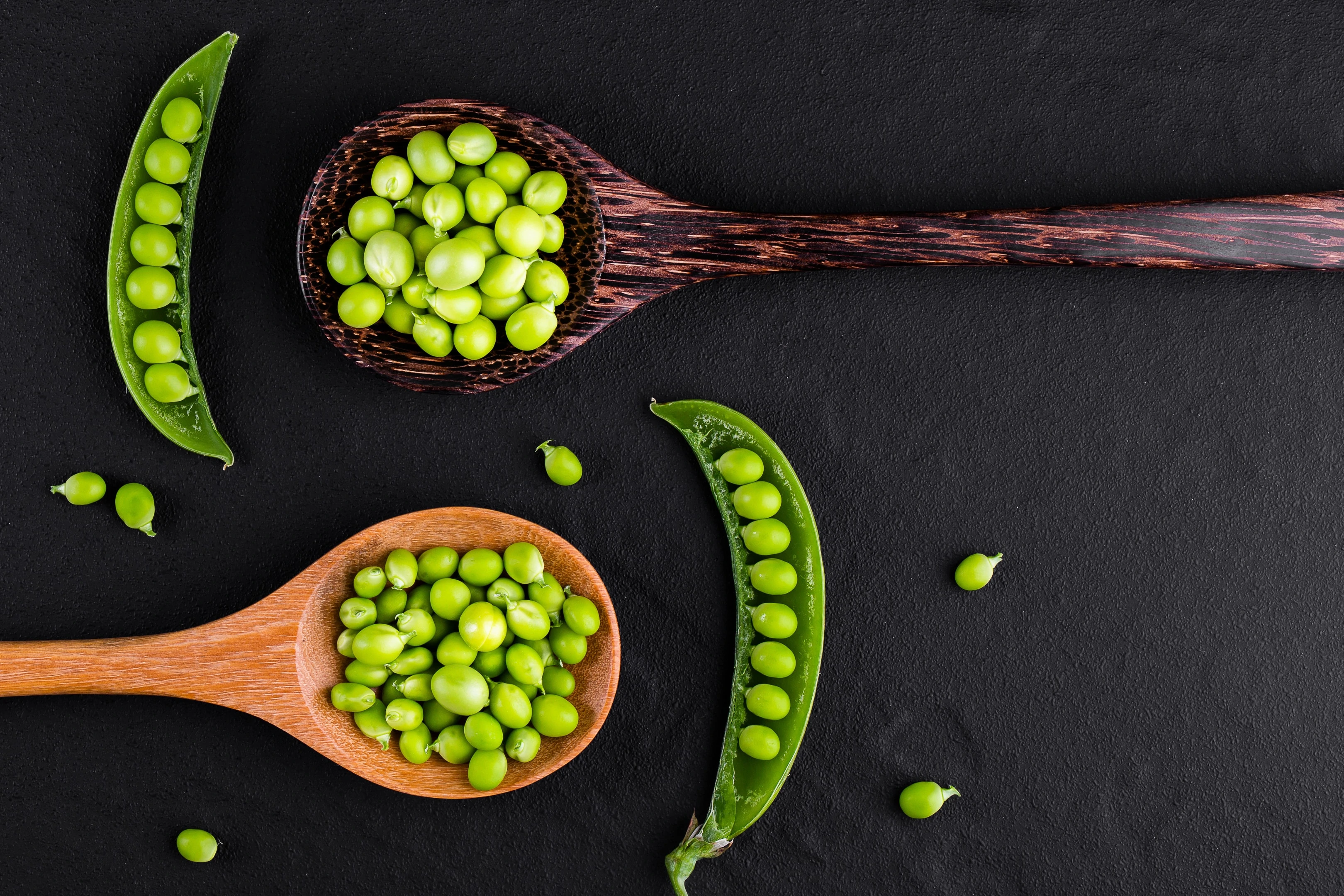 Proteins have often been linked to flatulence. However, researchers say that it is generally because of the non-protein components associated with the protein source. Lactose is one of the guilty members of the non-protein components.
So can pea protein cause gas? Owing to the composition of the pea protein isolates, it is easily digestible and thus does not cause aromatic air that can embarrass you in public. Pea protein is lactose-free and has really low fiber content. Thus, there is a lower chance of digestive upset when you intake a pea protein isolate, snack bar, shakes, or burger.
If you are still cautious about the 'gas factor', you may look for sugar alcohols such as sorbitol or mannitol in the composition section of the item. These components further reduce the chances of flatulence.
Does pea protein have lectins?
Lectin is a carbohydrate-binding protein that is attributed as 'anti-nutrient.' Why? Lectins may cause damage to the digestive tracts of food sensitive people. It may become potentially toxic to their body if consumed in the wrong manner.
Lectins are found in legumes, and pea is a part of the legume family. However, the pea protein may or may not contain lectins. Thanks to growing health awareness, lectin-free pea protein is more in demand than pea protein isolates containing lectin.
You can find several brands that produce lectin-free pea protein isolates. How will you know that? Just check the description or composition list of the product. If you find the term 'lectin-free', you are good to go.
Does pea protein have estrogen?
Estrogen is the female sex hormone that is produced in the body. Pea protein isolates do not contain any estrogen. But what it does contain are phytoestrogens. Let us get the concept clear. Phytoestrogen is a component that induces a similar reaction to the body just as estrogen does. Food containing high phytoestrogen can cause hormonal imbalance. Pea protein has very low phytoestrogen. Therefore, pea protein is not a threat to your hormones.
You can have pea protein regularly without any fear of hormonal imbalance.
Can pea protein cause acne?
Acne is one of the sore points in many people's lives. Everyone wants healthy and glowing skin. When you are determined to have a healthy diet, the downturn is when you learn that it may cause acne. Proteins and acne have always been linked together.
But here's the most exciting thing about pea protein. Being a plant-based protein; pea protein does not cause acne. Thanks to its composition, it does not trigger any disruptive hormones in your body to cause acne. Therefore, you can have pea protein without worrying about acne.
Can pea protein cause constipation?
When you are planning for a high protein, low carb diet, there's a high chance that you end up struggling with your sluggish bowel movement. But pea protein is an excellent choice of protein supply if you do not want to irritate your digestive tracts.
Even though pea protein has high protein content, the low fiber content keeps you fuller for a long time. This helps you cut down on unhealthy eating. Moreover, due to the easy digestibility and fast absorption of pea protein, it helps regulate bowel movement and prevents constipation.
Can pea protein cause nausea?
The digestibility rate of pea protein is 98%, making it easy to digest. Therefore, nausea is not a side effect that you can link to pea protein. Moreover, it is a good pick for food-sensitive people as it does not contain any significant allergens.
However, there is a chance other components accompanying pea protein in food items like shakes, snack bars, burgers can lead to nausea. For instance, sugar added to such food items can lead to nausea. Sweeteners like sorbitol, maltitol, and isolated fructose are often found in pea protein isolates manufactured by different brands.
You should look out for 'No sugar added' tags on the product if nausea is a concern with your pea protein intake.
Can pea protein cause bloat?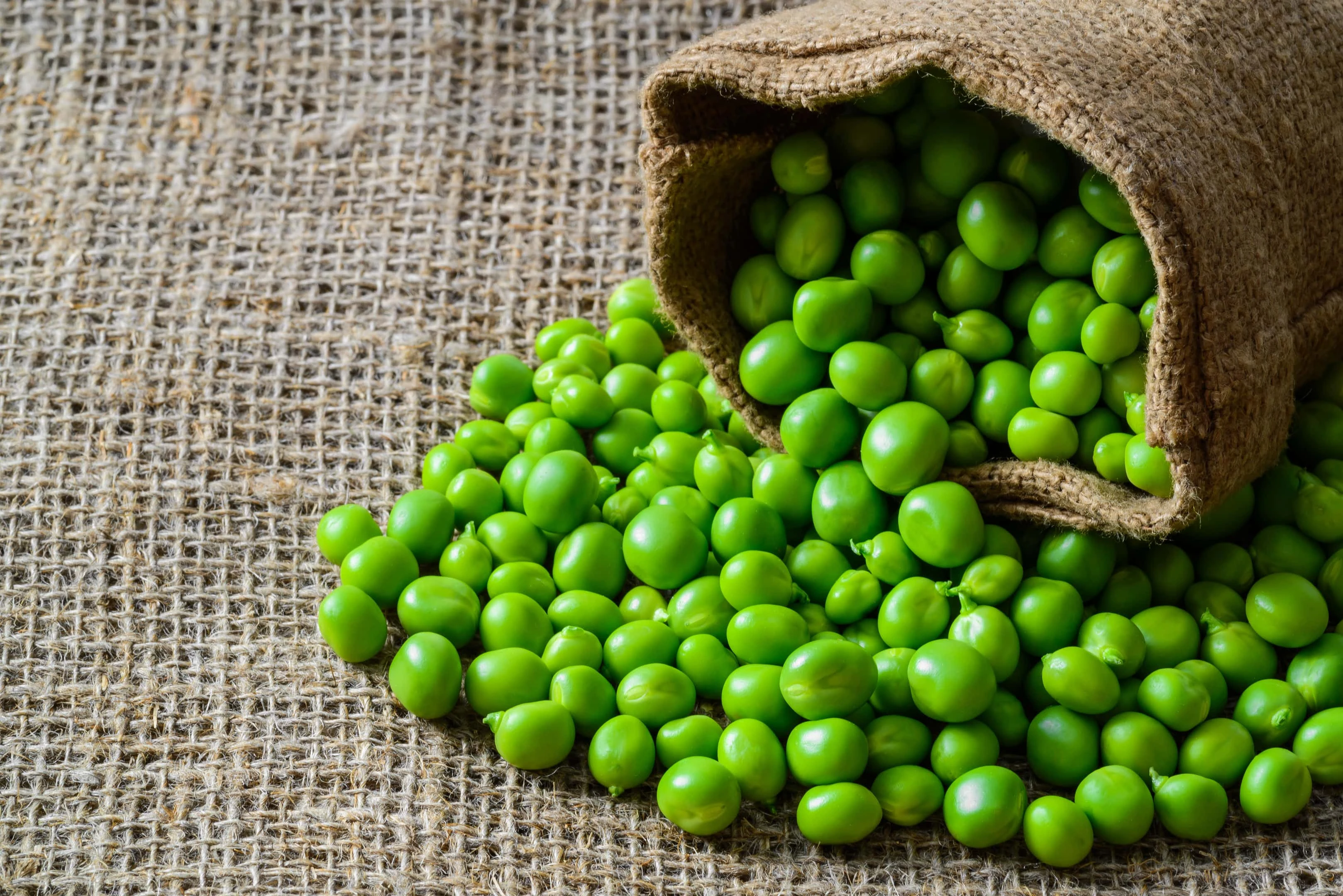 Would you end up looking bloated after your pea protein shake? The answer is no. Bloating is when your stomach looks bigger due to the storage of excessive gas. As mentioned earlier, the pea protein does not cause gas.
Owing to the easy digestibility, this plant-based protein does not make you bloated. So if you are planning to switch from animal-based protein due to bloating, pea protein is the best pick for you.
However, it is recommended to avoid an excess dose of pea protein, which may lead to bloating. According to the research on the dosage of pea protein, one may intake 1.5 grams per kg of body weight per day.
Can pea protein cause diarrhea?
Unlike other protein powders, pea protein is known for its easy digestibility. Moreover, it is devoid of the most prevalent allergens, like dairy and nuts. Thus, you can count on pea protein for strengthening your digestive tract as well as maintaining the regularity of your bowel movements.
Therefore, it is needless to say that pea protein does not cause diarrhea. In fact, it serves as a great protein alternative for those who are searching for a protein supplement devoid of dairy and nuts.
Can pea protein prevent hair loss?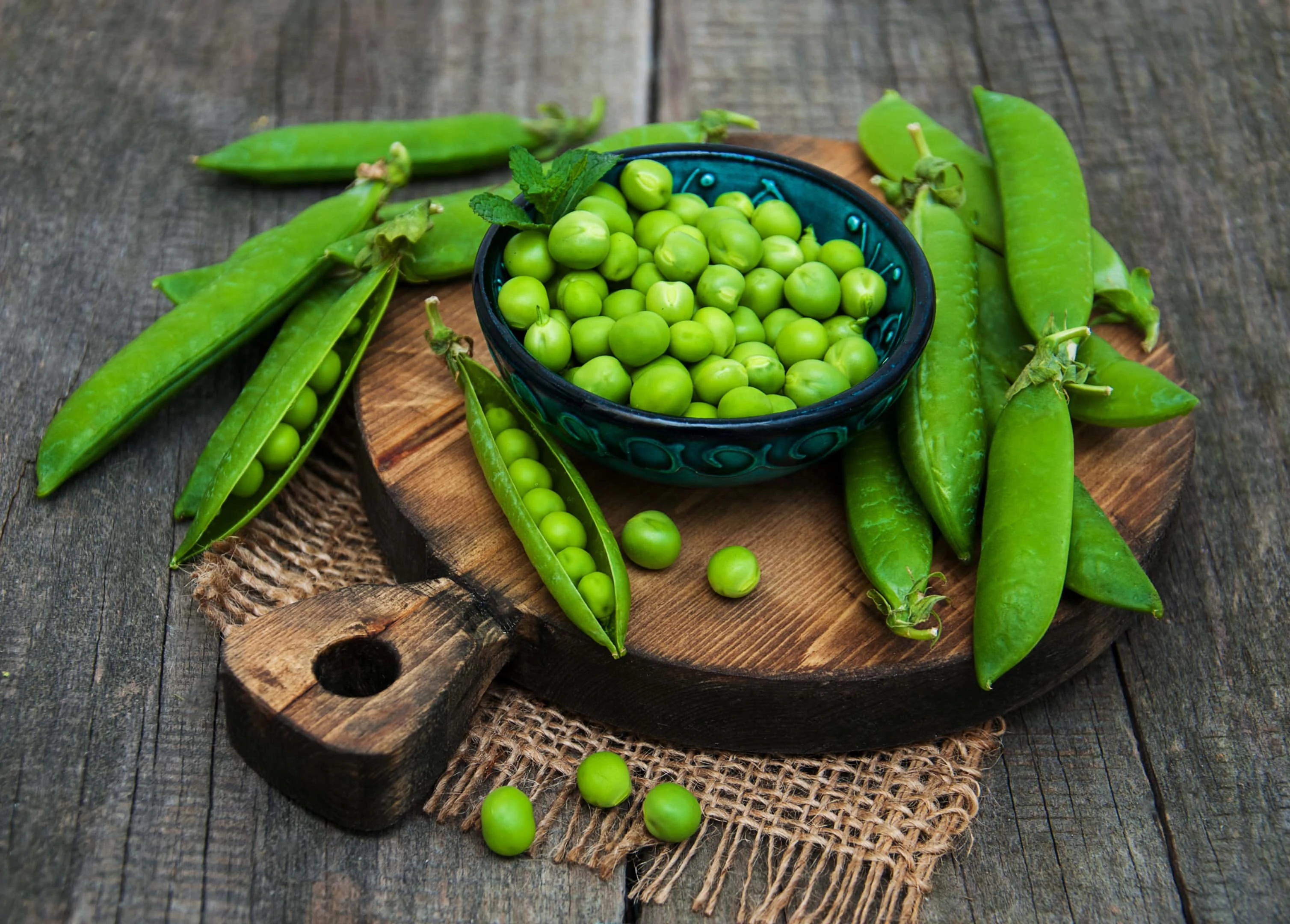 Were you amazed by this fact? Yes, pea protein can give you thick and healthy locks. Hair health largely depends on proteins, especially amino acid lysine. Pea protein contains lysine, and a regular intake of pea protein can contribute to the thickness, strength, and shine of your hair.
It is needless to say now that pea protein can prevent hair loss. In most cases, hair loss occurs due to protein deficiency. Pea protein can help you to overcome the protein deficiency, and you can flaunt your strong, shiny hair.
Can pea protein be consumed during pregnancy?
A pregnant woman requires a certain amount of protein during their gestation period. Is pea protein a good option for that protein supply?
According to the World Health Organization (WHO), the protein requirement for pregnant women in the first, second, and third trimester is 1, 9, and 31 grams per day, respectively. Pea protein is a plant-based protein that is easy to digest and thus serves as a natural protein supplement for pregnant women.
Though there are rare cases where pea protein has induced allergy, a pregnant woman should not switch to pea protein without consulting her dietician. Since one must be extra careful during the gestation period, you should start having your pea protein shake only after your doctor approves.
Is pea protein fattening?
We have already discussed how pea protein can help you lose weight. But if you still have a doubt about pea protein being fattening, here is some more evidence against it.
Peas protein increases metabolism.
The fiber and protein content of pea protein reduces appetite.
It is an effective way to control blood sugar levels.
Pea protein cuts down sugar cravings by providing a fuller feeling for a longer period.
20 grams of pea protein contains 80 calories.
All these facts support the fact that pea protein is not fattening.
Pea protein vs whey protein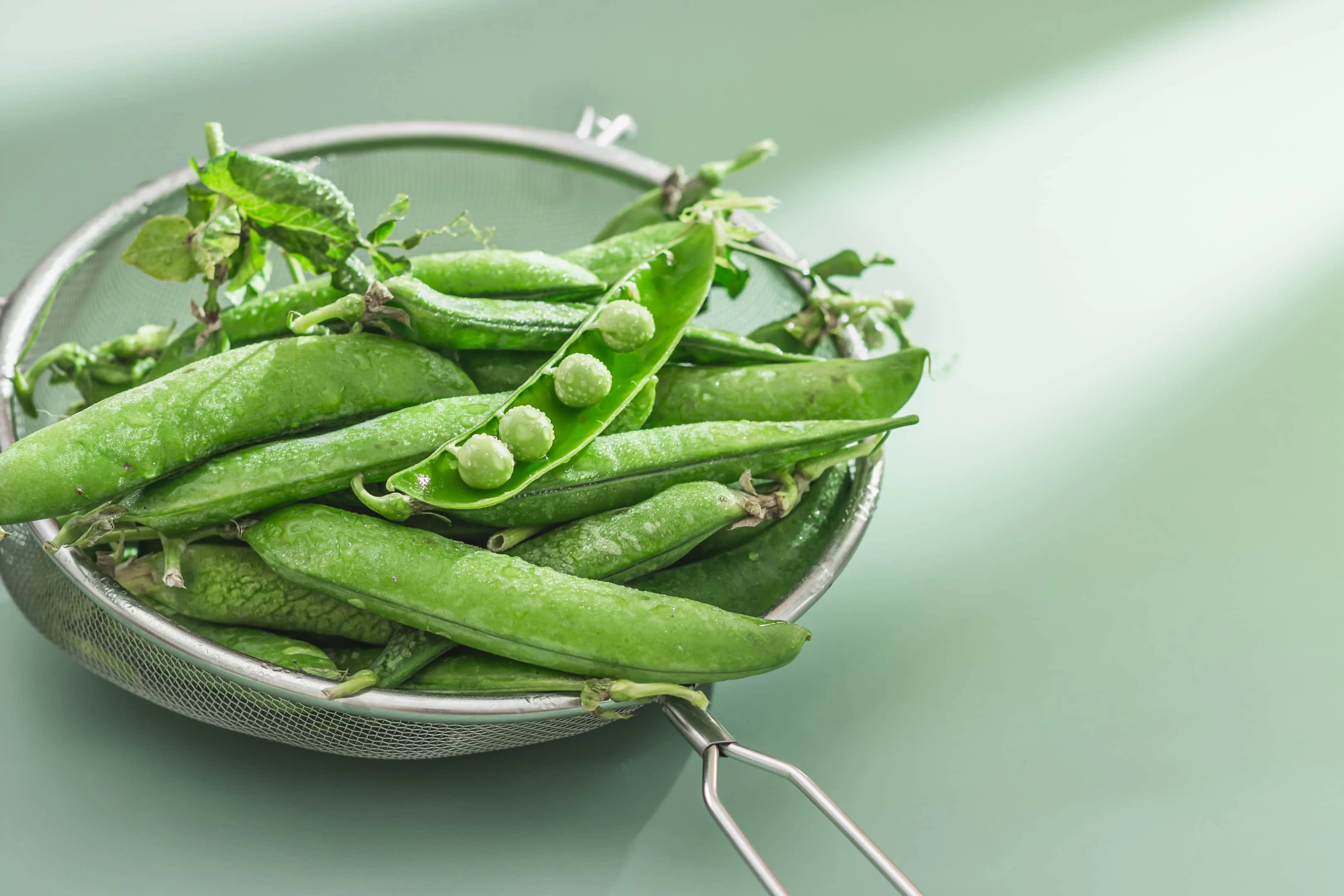 Whey protein is the protein powder extracted from milk. It is one of the most popular protein supplements used for decades by health devotees. On the other hand, pea protein is a plant-based protein sourced from GMO-free yellow peas.
Both the protein categories contain all the 9 essential amino acids. While whey protein contains more branched-chain amino acids that are responsible for muscle repair, pea protein has a greater concentration of arginine, which is the amino acid responsible for muscle growth.
Food-sensitive people generally prefer pea protein over whey protein. Whey protein induces allergic reactions for lactose intolerance people, while pea protein does not contain any common allergen.
Whey protein and pea protein both serve as substantial sources of protein as a dietary supplement.
Pea protein vs soy protein
Pea protein, as well as soy protein, are vegan protein supplements. Soy protein is sourced from soybeans. Both have been great protein supplements for vegans or those who are lactose intolerant.
Soy protein has a greater client base than protein owing to its long existence. Soy protein isolates have slightly higher protein content than pea proteins. Soy protein contains the amino acid, leucine, while pea protein contains arginine and lysine.
Research shows that soy protein contains isoflavones, which prevents breast cancer. However, it contains irritants that induce allergic reactions. Pea protein is often preferred to soy protein owing to the stomach upset, acne, and other side effects of soy protein.
Conclusion
Pea protein is often referred to as a 'complete' protein as it contains all the nine essential amino acids. It plays a significant role in muscle building due to its high arginine content. Moreover, this beige colored powder has helped thousands of people lose inches off their waists.
Pea protein powder has earned its popularity in the last few years owing to the health benefits of being a nutrient-rich protein source. The easy-to-add appeal of pea powder has made it an ingredient in protein shakes, granola bars, plant-based milk, and burgers. Its shelf-stable, blunt taste provides you with an opportunity to blend it into your favorite food item without any doubt.
You are now equipped with knowledge about pea protein. What are you waiting for? Grab a pea protein pack and start your protein-rich healthy diet.