Our ecosystem is full of resources and undiscovered supplies that could make our life easier. However, we prefer to stick to spices and food that we already have been using for a long time. Little do we know that there's more to what we already have.
Let's step out of the ordinary and unfold different nyimo beans' health benefits, and at the same time, compare and contrast its risks and benefits to our bodies. Perhaps a nyimo bean is already in front of you, yet you do not recognize it because you are too preoccupied to buy something you are familiar with.
Enrich your knowledge of the health benefits of Bambara beans as you continue reading this article.
Jump to:
What are nyimo beans?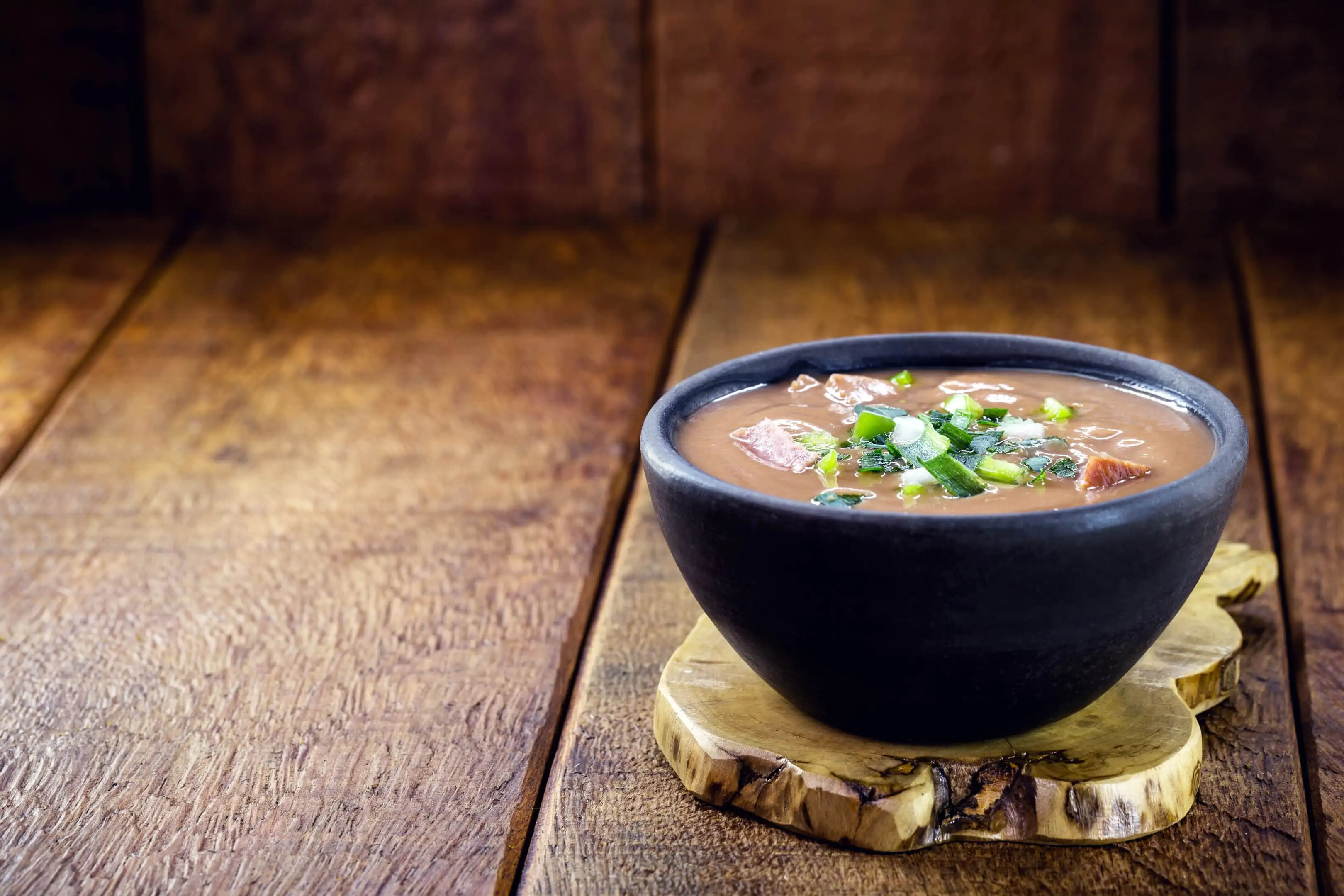 If you are not familiar with nyimo beans, then you must realize that they have different names in different places. As consumers, you must also have a background on places where Bambara beans are abundant and know their nutrition content.
Other names for nyimo beans
Like other types of beans and legumes, nyimo beans also have different terms. Sometimes, nyimo beans are popularly known as Bambara groundnut, congo goober, kwam, jugo beans, and earth pea.
Not only does it have different names, but it also has different colors. Nyimo beans, or let us say, Bambara nuts, are also available in shades of red, brown, black, white, or even a mixture of the said colors.
History of nyimo beans
Since the 14th century, Bambara beans' health benefits have been helping underprivileged individuals. Many nyimo beans grow in Africa and have been able to provide food supply to the residents.
Due to the Bambara bean's endurance and resilience, every time the climate changes or drought comes, farmers still have a way to feed their families. Nyimo beans are best planted any time of the year since they can survive any changes in the environment.
Nutrition content
These nutty and nature-flavored nuts have nutritional contents that are good to qualify as a complete meal. As elaborated in an article released by IOP Science, some of its components are protein, amino acids, and carbohydrates. It also contains fibers, healthy fats, potassium, and iron.
Benefits of nyimo beans
Nyimo beans are tiny seedlings that have a significant impact on our health. Together with its different names and various nutrients and minerals is a long list of Bambara health benefits. Who would have thought that a small nut would have so many benefits?
Based on a study published in Science Direct, below are just some brief nyimo beans health benefits that could be a game-changer in your lifestyle.
1. Ensures a healthy heart
We have mentioned that nyimo beans contain healthy fats and are rich in fiber. Therefore, it helps in preventing different diseases like heart disease. At the same time, it maintains your blood cholesterol level, lowering your risk of a heart attack.
Nyimo beans could prevent the thickening of your heart's arteries. The said nuts have nutrients that can control a person's blood pressure. We all know that when our blood pressure is not regularly maintained, other illnesses like stroke, aneurysms, and heart attacks can occur.
Due to the significant heart improvement Bambara provides to us, many professionals and nutritionists consider this nut part of a healthy diet. Hence, different recipes and meal plans where Bambara beans are included can be found.
2. Helps in managing lack of sleep
As humans, we cannot avoid anxieties, worries, and fears, especially in today's times. In moments when we feel so uncertain and bothered, we cause our bodies to worry as well. Our brain won't let us stop thinking and overthinking.
On days like these, we need our serotonin the most. What is a better way to have that serotonin? Eat your nyimo beans!
Do you know that Bambara beans have amino acids which trigger nerves in our brain to produce serotonin? Serotonin is responsible for balancing our feelings, managing our happiness, and making us calmer. Whenever we are in such a positive state of mind, our brain will allow us to have a peaceful sleep.
However, keep in mind that eating nyimo beans will not instantly fix your insomnia problem. At some point, you should consult professional medical care to address your situation.
3. Aids in treating anemia
If you are anemic, you probably have a list of medications or prescriptions that you need to get from the drug store.
Worry no more! Nyimo beans are here to help you. You don't have to spend a tremendous amount of money on medicines when you can get the same benefits from a cheap, tiny nut.
These Bambara beans are abundant in iron, which is essential in treating or managing anemia. This type of mineral heightens the release of red blood cells in your body, thus managing your anemic condition.
When you consistently take jugo or Bambara beans, you won't have to experience being anemic or its symptoms ever again.
4. Helps in managing intense diarrhea
When your body does not receive enough nutrients and minerals, you may get diarrhea. Whenever diarrhea starts to kick in, your body feels weak and tired. You feel like you have no control over your bowel movements, and you are at risk of being dehydrated as well.
However, Bambara beans can help you in addressing this issue. These tiny beans are rich in multivitamins and minerals that could restore your usual body strength and energy. Plus, you can purchase this nut in a minimal amount and still feel a significant impact on your digestive health.
5. Control diabetes
Some various proven ways and medicines are effective to manage diabetes. Bambara beans contain protein, which is very useful in maintaining the body's blood sugar level. Due to this fact, many people who already know about this use jugo in their meal plans.
6. Allow humans to think and work conveniently
Human bodies do not just function by themselves. You cannot expect your body to remain healthy and fit every time, especially if you don't observe proper diet and healthy eating habits. If you continue depriving your body of the nutrients and minerals it needs, the result will be alarming.
Not being able to gain sufficient amino acids and protein in the body can make it difficult to focus and concentrate. The quality and level of the way we think will not be that in-depth and practical. In most cases, we will only have below-average or fair outputs.
To preserve your capabilities, you need to have a good amount of amino acids running inside your body. Luckily, a huge amount of amino acids could be found in jugo beans. When you start to supply your brain with such nutrients, your cognitive and functional skills are likely to elevate as well.
7. Prevents the body from experiencing arthritis
As we get older, the chances of suffering from arthritis increase. Our bones become brittle and weak, thus needing nutrients to strengthen and repair them. We have to become more sensitive and responsible for whatever food we eat.
With that being said, we have to make sure that we consume enough calcium and magnesium to avoid being injured by having weak bones. Although you may not experience the struggle of walking and standing up yet, it doesn't mean that your bones are all healthy and fit.
Most of the time, it would be better if you prevent arthritis from happening by eating nyimo beans. These nuts are convenient and a cheap way to give your body the nutrients it deserves.
8. Advocates in eliminating malnutrition
If you can remember, we have previously mentioned how nyimo beans can be very helpful to those less fortunate. People who do not have a stable food source can rely on Bambara nuts because of the complete nutritional package it possesses. At the same time, it is very cheap and usually appears all year round.
Nyimo beans could be a great way to eradicate malnutrition as it is convenient alternative to other food. Because of the different essential components of a jugo bean — minerals, proteins, and carbohydrates — we can help prevent and combat malnutrition in children.
9. Helps in controlling and losing bodyweight
Many people are conscious of the way they look and how much they weigh. Because of social pressure, many people feel the need to lose weight or maintain their current pound. However, there are still people who are strict about their weight because they want to remain fit.
One of the most effective ways to achieve your weight goal is by eating Bambara nuts. These nuts are very rich in protein and give you the feeling of being full for a long period. At the same time, it will prevent you from nibbling on unnecessary food that could potentially ruin your weight goal.
Side effects of nyimo beans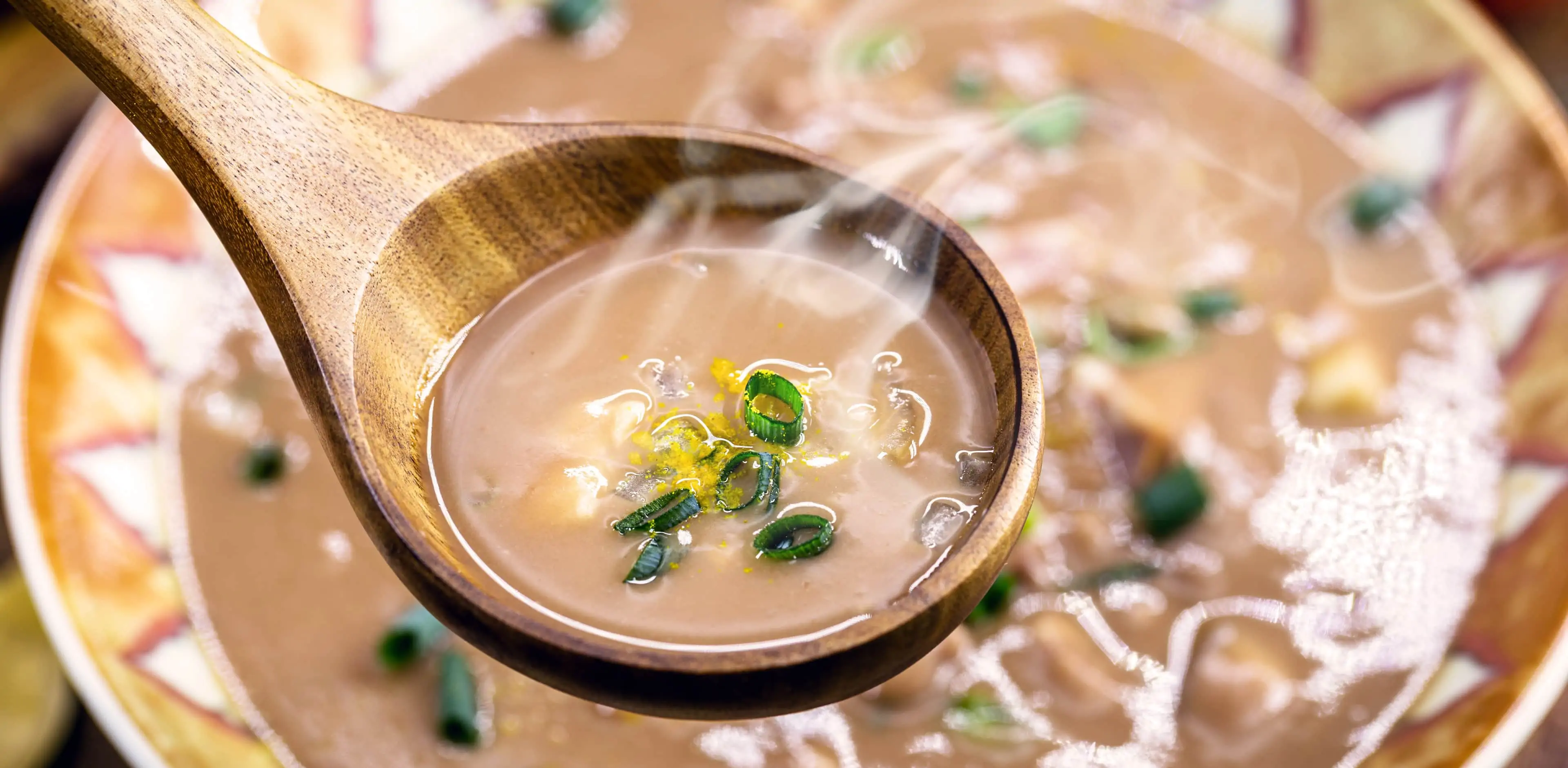 Although the benefits of eating nyimo beans outweigh the negative side effects it could cause you from consuming it, it would still be best if we have a brief conversation about some drawbacks of eating Bambara nuts.
1. Allergy
You must first check on your body's limitations before eating nyimo beans. Clarify from a medical professional whether you have allergies to these nuts.
Ignoring this step could cost you your life as allergy reactions range from mild to intensely severe. Do not disregard simple itchiness and swelling or difficulty in breathing once you have consumed Bambara nuts or any food. Immediately consult your healthcare provider.
2. Constipation
In the previous sections, we have mentioned that nyimo beans help in managing diarrhea. Moreover, if we control our bowel movements and restrict them from coming out, we are likely to have constipation. Perhaps it is normal if we previously had diarrhea, but take note that it is not always the case for some people. It would still be best if you seek professional help when you encounter unexpected constipation.
Conclusion
Mother nature never fails to amaze us with the bountiful ecosystem that we have. Even the tiniest little seed could serve thousands and millions of people. It is just one of the many things that we shall not take for granted.
So, don't waste your time and take note of the life-changing nyimo beans health benefits mentioned in this article!