Beans are versatile, nutritious, and have lots of health benefits. They have been cultivated for over a thousand years and are an essential source of food across the world. For vegetarians, beans are an awesome replacement for meat, as they have a lot of protein. Apart from containing protein, beans are loaded with different nutrients and vitamins like iron, calcium, magnesium, potassium, B vitamins, and phosphorus.
They are simple to prepare, readily available, and inexpensive. There are many varieties of beans which include kidney beans, soybeans, pinto beans, Peruano beans, and black beans. However, our spotlight today is on the distinctiveness of Peruano beans. Peruano beans can be enjoyed in different ways; they can be simmered with different flavors, refried, or used to make vegetarian tacos and bean soup. Not only are Peruano beans delicious, but they also have a truckload of benefits. There are many Peruano beans' health benefits that you should know about and we will dive into them extensively soon enough.
Jump to:
What are Peruano beans?
Peruano beans are a unique variety of beans, they are also referred to as Mexican yellow beans or canary beans; in English, they are known as Peruvian beans. This type of bean is medium-sized and has a pale ivory color or sometimes pale-yellow color. When cooked alone, Peruano beans have a creamy texture and flavor that is mild; when used with other ingredients in a dish, they can easily absorb the flavor of those ingredients.
Although Peruano beans can be a great substitute for other beans like white kidney beans, cranberry beans, black beans, white beans and can even be used in place of lentils, they contain more liquid than other types of beans. Like other types of beans, Peruano beans are well-packed with dietary fiber, different minerals, and minerals such as potassium, zinc, calcium, magnesium, protein, iron, niacin, folate thiamin, and pantothenic acid. When preparing Peruano beans, it is very important to soak the beans overnight so that unwanted particles are easily eliminated; rinse well and continue with your chosen recipe.
Origin of Peruano beans
Peruvian beans are primarily cultivated in the tropical rain forests of countries in South America, such as Peru, Brazil, Columbia, Guianas, Bolivia, and Venezuela. The real origins of the Peruano beans, however, can be traced to the Andes Mountains located in Peru. This country is regarded as the biggest exporter and producer of Peruano beans.
Peruano beans are harvested from a tree called 'Bertholletia excels' and have been an important part of the human diet since ancient times. Although indigenous to the people of Peru, in recent times the United States has also become one of the common cultivators of these unique beans. Some theories believe that two varieties of these beans were crossed in 1978 to boost their quality and yield; it was this crossing that yielded Mayocoba beans which are named after a village located in the Sinaloa state. The Peruano beans, however, have continued to amass popularity and grow, without being genetically re-engineered.
10 health benefits of Peruano beans
1. Helps in the prevention of cancer
Consumption of these beans can lead to a reduction in the chances of developing some types of cancer. This is because Peruano beans contain certain phytonutrients and antioxidants that can help the body combat cancerous cells. Including Peruvian beans in your diet can lower the risk of developing colon cancer by up to 58%. Also, Peruano beans contain dietary fiber which, according to several studies, has been associated with a reduced risk of kidney, breast, colorectal, prostate, and kidney cancers. Foods that contain dietary fiber, like Peruano beans, can also help to balance and maintain bowel movements.
2. Prevention of osteoporosis
One of the nutrients that can be found in Peruano beans is calcium, a mineral that the human body requires to function well. Consuming foods that contain calcium can guarantee strong bones, excellent muscle contraction, and improved transmission of nerve impulses. Calcium can also aid the prevention of osteoporosis. When an individual is affected with osteoporosis, they have fragile bones that are likely to break. However, consuming foods that contain calcium can prevent calcium deficiency, thereby enhancing strong bones.
3. Boost energy
Peruano beans have great energy-boosting properties because they contain high quantities of manganese and iron. Iron is a vital nutrient that the body uses to produce hemoglobin, which is an essential protein that is present in the body's red cells. It is used for the transportation of oxygen to the essential parts of the human body as required. Iron is important for the human body's growth and development. A cup of dried Peruano beans contains up to 4.29 mg of iron which is almost up to the daily requirement of iron that your body needs. Iron can also influence better athletic performance, improve gastrointestinal processes and aid in the regulation of the body's temperature.
4. Controls blood sugar
Peruano beans contain fiber that can aid the reduction of blood cholesterol levels. It performs this function by pushing cholesterol out of the body system before absorption through the digestive system. This Peruano beans health benefit makes these beans a perfect food for people who are diabetic. Peruvian beans have a low glycemic index and can help the body balance its blood sugar levels. According to the American Diabetes Association, it is recommended that people living with diabetes should add dried beans like Peruano beans to their diet.
5. Great for weight maintenance
Beans can be categorized as nutrient-filled foods that can aid weight management, because the consumption of beans can aid in the feeling of satisfaction, thereby restricting you from the heavy consumption of foods. Peruano beans contain fiber and protein that can give the feeling of fullness and reduce obesity. Try a portion of Peruvian beans with a small slice of whole wheat bread in your breakfast meal plan.
6. Enhanced digestive system
Peruano beans' health benefits also include the enhancement of the digestive system. Peruano beans are on the high side of fiber composition which can help optimize the functions of the digestive system and support digestive health. Fiber is what the cells in the colon utilize to keep healthy and reduce the risk of developing colon cancer; it performs this function by cleaning out buildups and bacteria in the intestines. Fiber can also help the digestive tract to keep flowing by ensuring that bowels are regular and soft; this advantage can also assist in getting rid of constipation.
7. Supports brain health
Peruano beans are enriched with vitamin B which can help enhance brain health and boost cognitive function. Vitamin B possesses the functions of thiamin, which can improve and support energy production in our bodies. Thiamin, which is also referred to as vitamin B1, can help improve concentration and support memory, this is due to the positive effect that it has on brain function. This vitamin B can also help the body to prevent circulation problems and reduce nerve pain in people dealing with diabetes.
8. Source of protein
Peruvian beans, as well as beans in general, are a good way of increasing the body's intake of protein. They contain a complete form of protein that has all types of amino acids that are needed by the body. Amino acids are a certain type of organic compounds that make up about 75% of the protein that is in the body. They are utilized in almost every function of the body including normal digestion, growth, improved sleep and mood, and enhanced exercise performance among others. Entirely different from meat, Peruano beans do not contain cholesterol, have low fat, and can be a good replacement instead of meat. A cup of Peruano beans contains more than 14 grams of protein.
9. Supports a healthy pregnancy and decreases depression
The folate mineral that is present in Peruano beans is a vital vitamin that is required for a healthy pregnancy. Folate, which is also called vitamin B-9, is essential during adolescence, infancy, and most especially pregnancy. Folate can assist in reducing miscarriages and the risk of defects associated with births. Folate can also reduce the risk of depression by improving the body's response to antidepressants. Apart from containing folate, consuming beans during pregnancy can enhance the immune system.
10. Regulates heart and muscle contractions
When the body does not get enough potassium, it can result in recurrent fatigue and weakness, muscle cramps, and even digestive problems. The most reliable method to increase the intake of potassium is to include foods that contain quality amounts of potassium. Peruano beans contain potassium which is an essential mineral needed by the body to balance muscle contractions and boost nerve function. Potassium can also protect the body from developing strokes, decrease blood pressure, and prevent kidney stones.
Conclusion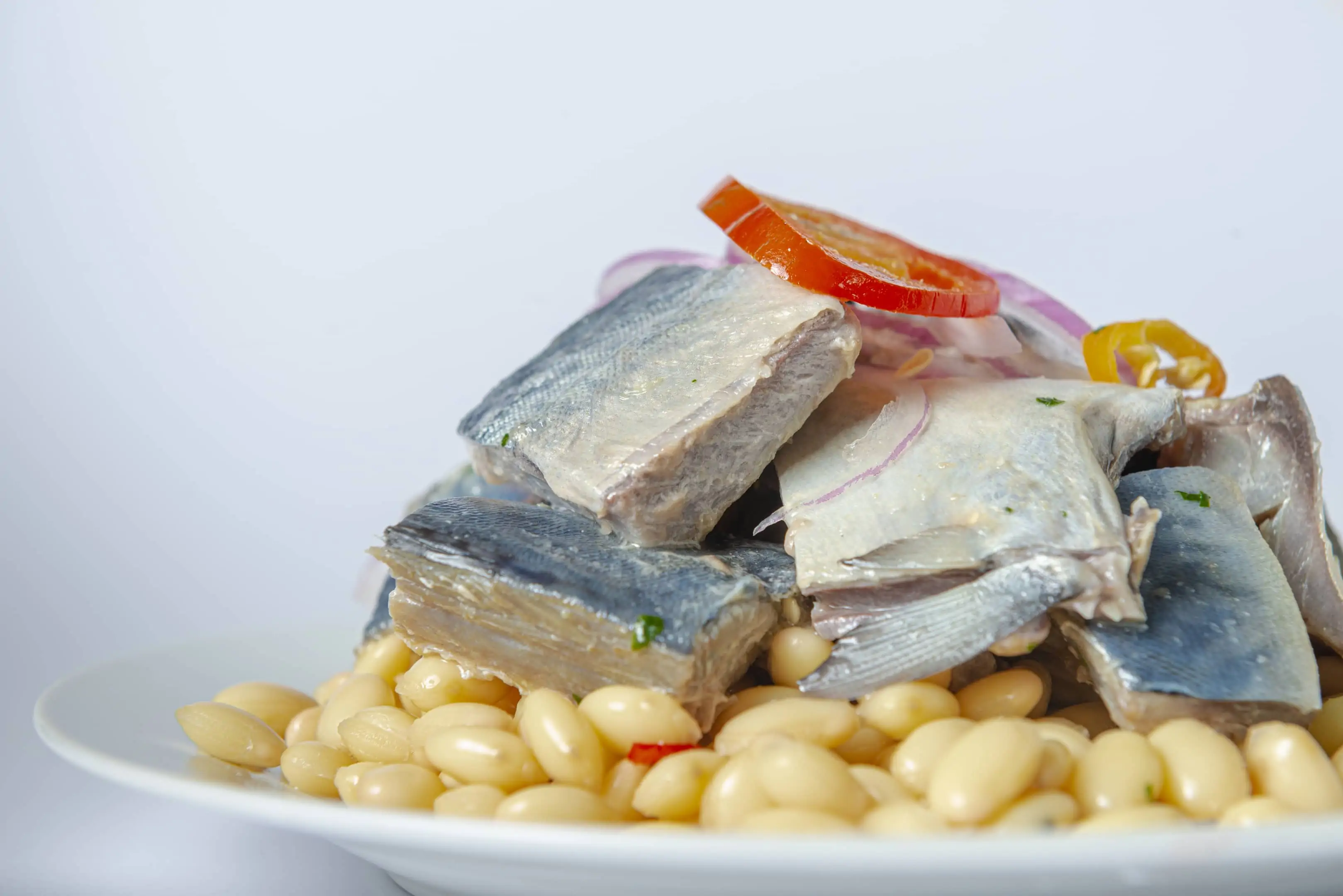 Just like any other food, the Peruano beans' health benefits for the body can only be well maximized when the beans are consumed with absolute moderation and with the right method of preparation. It is suggested that it is not a good idea to fry Peruano beans because this method of cooking can make the unsaturated lipid present in the beans stimulated to saturated lipids, which can increase the risk of heart diseases. In optimally consuming and enjoying the benefits of Peruano beans, it is best that the beans are steamed or boiled; this would not only guarantee that the lipids remain unsaturated, but it will also help maximize Peruano beans' health benefits.