Tamari almonds refer to dry and roasted almond nuts flavored with a type of soy sauce and containing no wheat ingredients. This type of soy sauce is called tamari.
Eating tamari almonds brings out a new take on the classic almond nut. Once you've tried its unique and bold flavor, why would you settle for anything less?
On top of being delicious, tamari almonds are also rich in health benefits. This article will talk about various aspects of the nut — from its cost to the carbs present in it and tamari almond health benefits.
Jump to:
How much do tamari almonds cost?
At this point, your curiosity about the tamari almond may be piqued. What's so special about this nut? More importantly, how much does it cost?
The price of tamari almonds depends on how you acquire them. Some people would prefer to make tamari almonds themselves.
There are many recipes online that can teach you how to do this. Most commonly, you will only need whole almonds and tamari. Some recipes call for a touch of sugar to be added, but this is entirely optional.
Making the tamari almonds yourself can lessen its price considerably. However, this will also depend on the quality of your raw ingredients, as this can also increase the price.
Store-bought tamari almonds usually cost around $20. The price generally depends on the brand and quality of the nuts.
How many carbs are in tamari almonds?
Aside from its price, you might also be wondering how much carbs a tamari almond has. A quarter cup of tamari almonds (around 25 to 30g) contains 180 calories. It has a total fat of 14g, with saturated fat making up 1g of this.
Tamari almonds are also not rich in sodium. They only contain 39.9mg of sodium.
As for the carbohydrates, there are only 6 grams of carbs for every ¼ cup of tamari almonds. These 6 grams can be further broken down into 2g of net carbs, 1g of sugar, and 4g of fiber.
A quarter cup of tamari almonds also contains a whopping 6g of protein. With all these numbers in mind, there is no denying the health benefits of this nut.
Are tamari almonds gluten-free?
According to Adda Bjarnadottir, MS, RDN (Ice) (2020), gluten is a family of proteins most commonly found in wheat, rye, and other similar grains. For most people, gluten passes through their bodies without much trouble. However, there are others with certain afflictions that make consuming gluten unhealthy. These illnesses include wheat allergy, gluten sensitivity, and even celiac disease.
If you're one of those people, you will be pleased to know that the savory and delectable tamari almond is absolutely gluten-free! As mentioned before, tamari is a type of soy sauce that contains no wheat whatsoever. This also means that it is free of gluten and safe for consumption.
What are the health benefits of tamari almonds?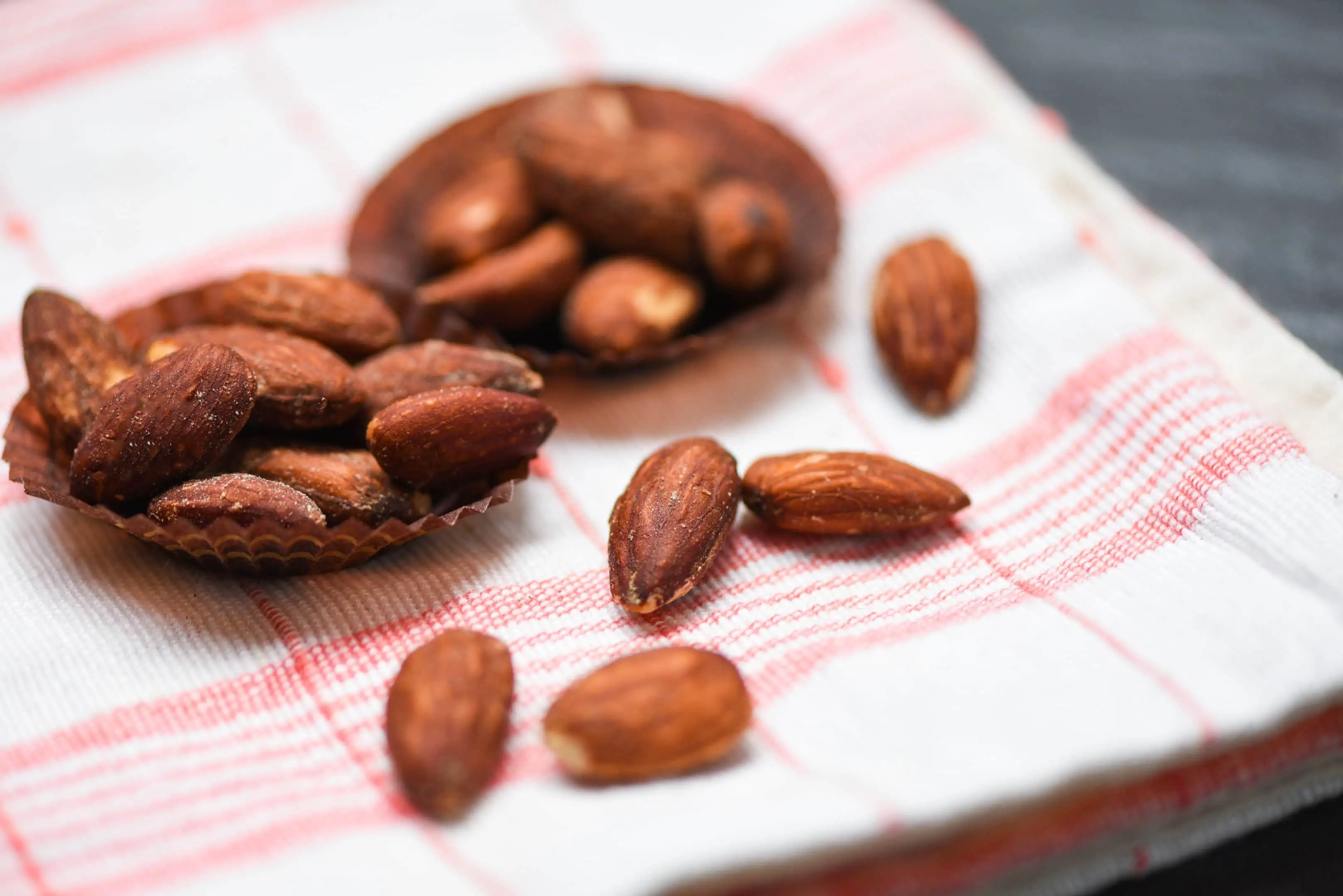 Tamari and almonds (when separated) have a wide range of health benefits that will undoubtedly contribute to a person's overall well being. This section will detail tamari almonds' health benefits by tackling the health benefits of its two main components — the almond and tamari.
Almond health benefits
According to Joe Leech, MS of Healthline, almonds are among the most healthy and nutritious foods available. This is credited to their high levels of healthy fats and antioxidants. Of course, almonds are also rich in vitamins and nutrients.
Almonds are probably one of the most healthy foods a person can eat. If you plan to add almonds or tamari almonds to your diet, make sure to eat in moderation since too much consumption may be toxic for your body.
Below is a list of the specific health benefits of almonds.
1. Bone health
A little-known fact about this wonder nut is that it is actually perfect for the skeletal system. Almonds are rich in essential vitamins and minerals such as calcium, magnesium, manganese, and copper. They are also rich in vitamin K, protein, and zinc. These nutrients and minerals are all helpful in maintaining healthy bones.
If you want a healthy body, make sure to maintain healthy bones. After all, the skeletal system keeps the body upright and intact.
2. Cancer risk
Almonds and other nuts such as walnuts and peanuts have been linked to a lowered risk of developing breast cancer, as based on a 2015 study conducted by Soriano-Hernandez et al. The study revealed that there seems to be a protective link between nut consumption and cancer prevention.
3. Blood sugar
There have been studies that explore the link between magnesium deficiency and insulin resistance. This means that many people who have type 2 diabetes are also likely to be magnesium-deficient. Since almonds are also rich in magnesium (among many other things), some medical workers suggest incorporating almonds into their diets.
A study conducted in 2010 tested 20 people with type 2 diabetes. The participants ate 60g of almonds a day for 12 weeks. At the end of the experiment, the research subjects noticed a drastic overall improvement in their blood sugar levels and blood lipid levels.
4. Heart disease
A handful of almonds a day is also said to be able to contribute to the improvement of one's overall well-being. Almonds have been linked to the improvement of lipid levels in the bloodstream. Lipid refers to the fat that is present in one's blood. A healthy balance of lipids in the bloodstream is essential to a healthy heart.
The benefits of almonds to lipid levels may be due to their vitamin E. It might also be because of the healthy fats and fiber in almonds that help a person feel full and not overeat. However, some members of the medical community also believe that the lipid management effects of almonds are due to the antioxidant impact of flavonoids.
5. Weight management
As mentioned in the section above, almonds help people feel more satiated, despite not really eating much. It is this property of the almond nut that makes it very useful for weight management.
Additionally, almonds are also rich in proteins and fiber. These nutrients contribute to the body's natural digestion process.
6. Cholesterol
Despite being high in fat, almonds have been credited to lowering and managing a person's cholesterol levels. This is due to its unsaturated fats.
Unsaturated fat is good for you in moderation because it does not increase the levels of low-density lipoprotein (LDL) or "bad" cholesterol in one's system. In fact, unsaturated fat helps regulate cholesterol levels.
7. Blood pressure levels
Aside from being good for the bones, magnesium is also suitable for maintaining blood pressure. Since almonds are very rich in this nutrient, they are also efficient in regulating a person's blood pressure levels.
8. Vitamin E
Almonds also contain a high amount of vitamin E. Vitamin E is linked to antioxidants like tocopherol, which can reduce the risks of many diseases.
Almonds provide nearly half of a person's daily antioxidant requirement. They are a great addition to a healthy and balanced diet that aims to reduce the risk of various diseases.
Almonds have many other benefits, all of which are important and useful for any person — regardless of their health goals. You can't go wrong when you include them in your everyday meals.
Tamari health benefits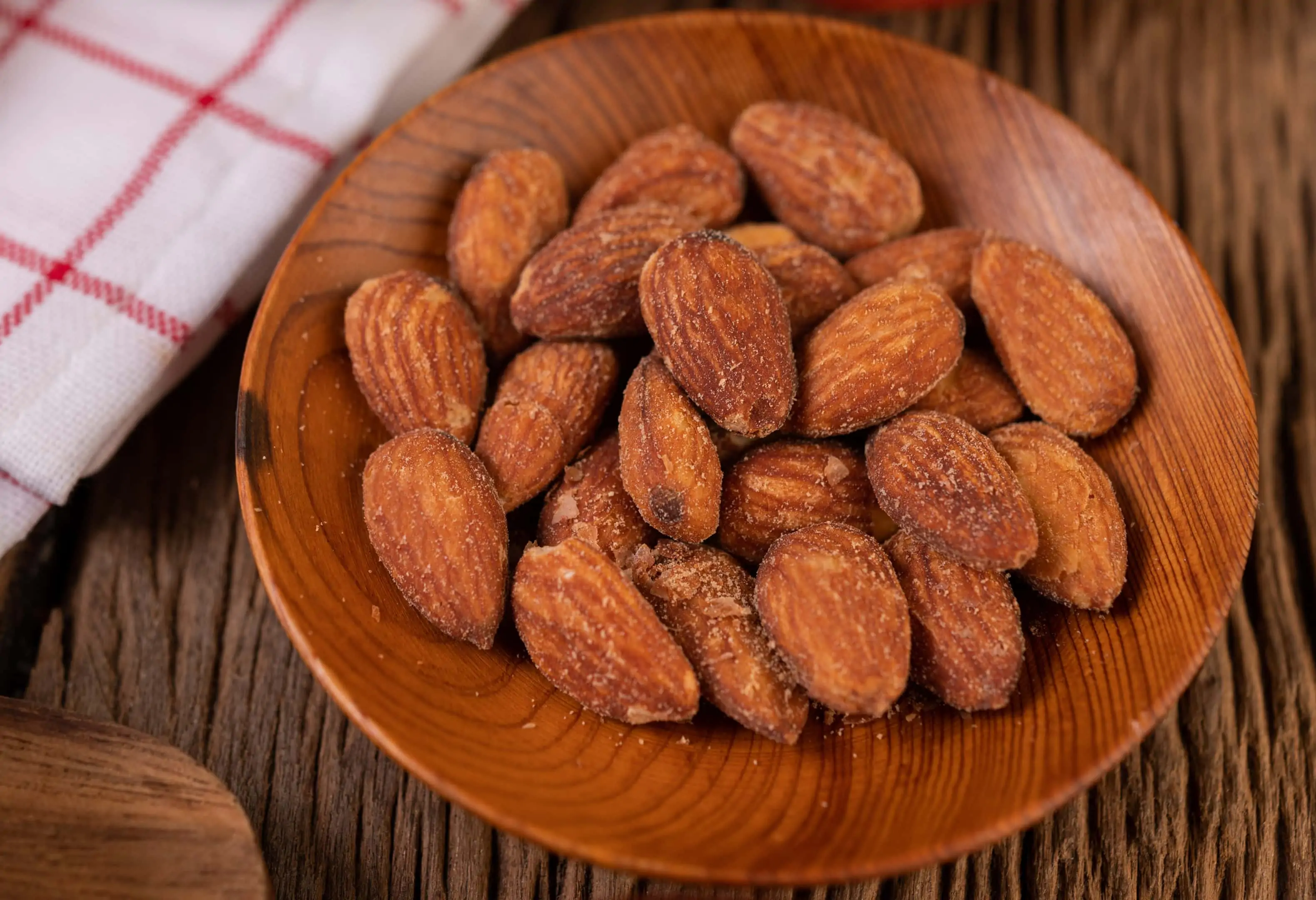 Before delving into the health benefits of tamari, let us first explore what exactly tamari is.
Despite its exotic and unique name, tamari actually refers to a type of Japanese soy sauce. A common misconception about this condiment is that it is just a gluten-free soy sauce. However, that is not the case.
While they look and taste almost the same, tamari and soy sauce are fundamentally different. The main difference between them is the presence of wheat. Tamari does not make use of any wheat products, unlike regular soy sauce.
Another difference is their appearance. At first glance, these two condiments may appear identical. However, they actually have minute differences. Tamari is usually darker in color and richer in flavor than regular soy sauce. It also has a rich umami taste that elevates dishes and even snacks like almonds.
Consuming tamari is a wise choice if you're looking out for your health, especially since it hosts a lot of health benefits.
1. Manganese
Tamari has been known for having a high amount of manganese, which has been linked to the improvement of bone health.
Aside from this, it has also been credited with the improvement of blood sugar levels in the body. Manganese also has notable antioxidant properties, which can significantly reduce the risk of deadly and debilitating diseases.
2. Low-salt content
Traditionally, tamari does not have a high salt content. However, because they are being targeted to a larger audience, manufacturers have begun adding more salt to tamari. This can cause the condiment to be even saltier than regular soy sauce, so it is vital to watch out for that.
3. Peptides, polysaccharides, and oligosaccharides
The words above may seem daunting, but they actually refer to the nutrients that are present in most fermented foods like tamari and soy sauce. Peptides, polysaccharides, and oligosaccharides have been linked to the improvement of the immune system, cardiovascular system, and digestive system.
When used together, tamari and almonds can give the consumer a wide range of health benefits. It is suitable for nearly all of our body's systems.
The critical ingredients of tamari almonds have been proven to help the digestive, immune, cardiovascular, and even skeletal system. On top of that, they are also high in essential vitamins and nutrients that regulate blood sugar, blood fat, and blood pressure.
The benefits are seemingly endless!
How do you include tamari almonds in your diet?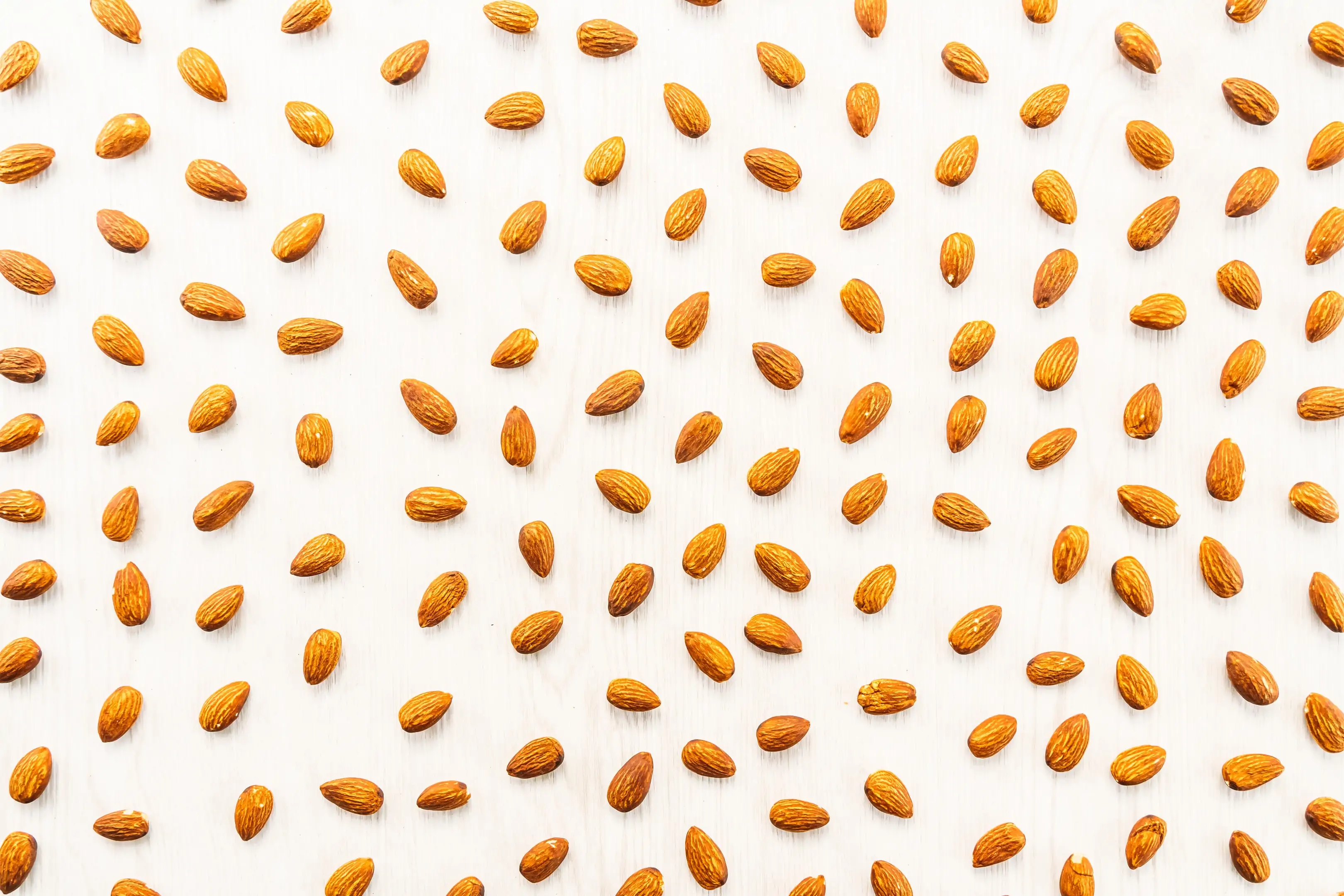 Now that you know what tamari almonds are, how much they cost, and what health benefits they can provide, you might be wondering how to incorporate them into your diet.
The simplest way would be to eat them as a snack. Many studies on the health benefits of almonds were conducted by allowing research participants to eat a certain amount of regular almonds a day. This amount, no matter how small, has usually had a profound effect on the subjects' overall health.
If you would like to try more creative ways to include them into your diet, you might want to try using them as a topping to food like ice cream or cupcakes. Just make sure to eat healthier alternatives such as vegan or gluten-free ice cream.
Alternatively, you might also be interested in adding them to pastries, biscuits, or even other recipes. Be as fun and creative as you can!
Conclusion
The possibilities with tamari almonds are practically endless. As long as you are consuming them in appropriate amounts, you will get to take advantage of the numerous tamari almond health benefits for your body.