Taking care of your body and your well-being is the number one priority, and for a good reason. After all, your body is a temple, and there is no better way to worship than by loving it and keeping it in the best shape.
There are many ways to stay healthy. One of the best and most effective of them is by eating clean and healthy food. Even doing something as simple as incorporating wattleseeds in your diet is a surefire way to stay healthy.
This article will tackle all there is to know about the humble wattleseed — its origins to the wattleseed nutritional value and even how to eat it.
Jump to:
What are wattleseeds?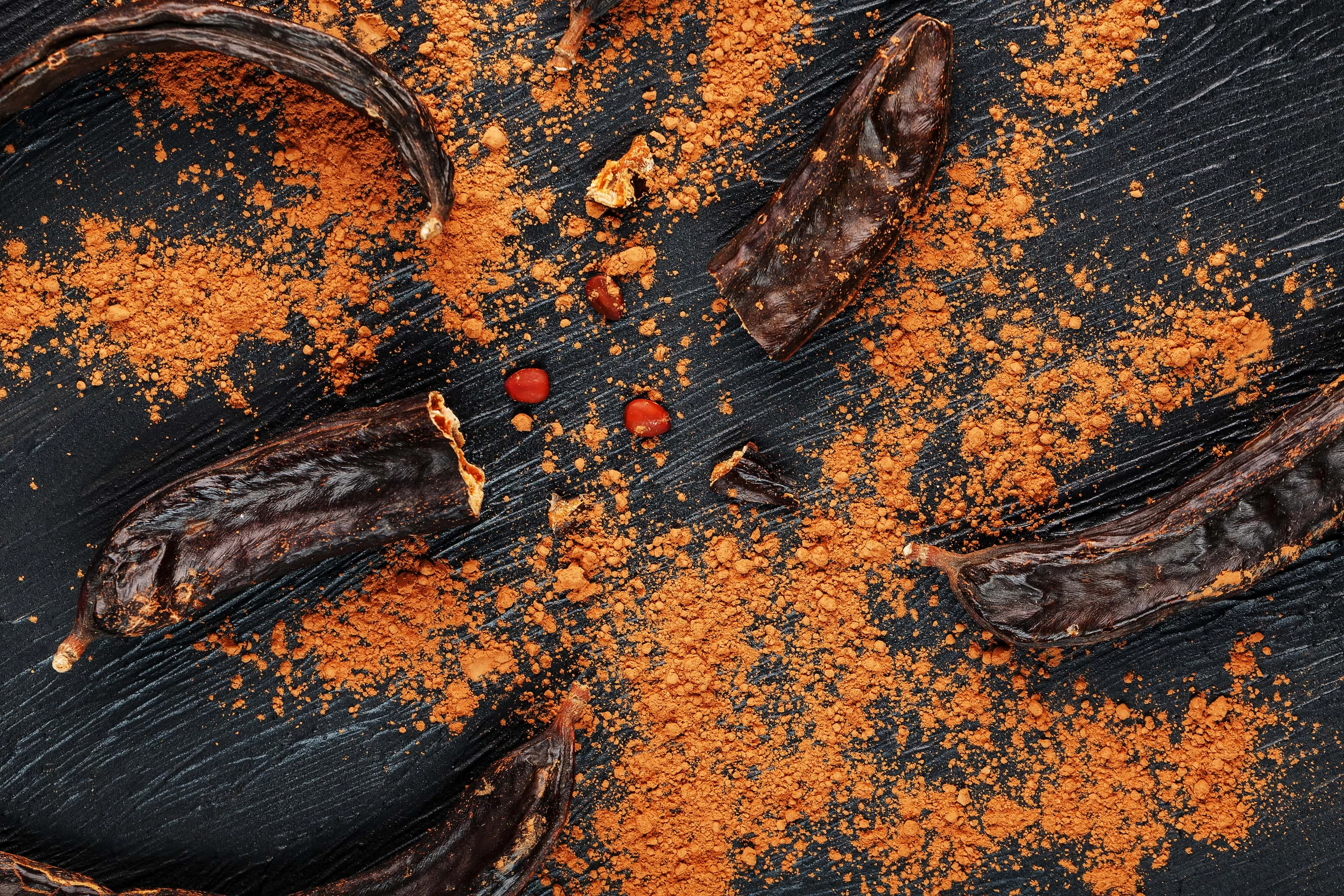 Wattleseeds are a type of seed that is rich in nutritional value. Wattleseed nutrition benefits are very abundant, so incorporating them into your diet is an excellent choice. You won't regret trying this interesting seed.
You can eat wattleseed in two ways, the first of which is green — which means eating it cooked. You can also eat wattleseeds when they are dried. The drying process entails milling and grinding the seeds to a fine powder used as flour.
What is the origin of the wattleseed?
Wattleseeds come from the many species of wattle that grow in the dry terrains of Australia. Wattle is also known as acacia in some parts of the world.
Believe it or not, aboriginal people from Australia have been consuming the wattleseeds for generations! It is an excellent source of the necessary vitamins and nutrients for surviving and thriving in the Australian climate.
What is the flavor of wattleseeds?
You might think that seeds all taste the same. However, wattleseeds will prove you wrong. This humble food boasts a flavor profile similar to your favorites — coffee, chocolate, and even hazelnut!
Not only is this food a great source of vitamins and nutrients, but it is also a healthy alternative to chocolate, coffee, and hazelnut, all of which can become unhealthy when eaten in excess.
The wattleseed is taken from the wattle's edible seed pods. Be careful, though, because only the seedpods of certain wattle varieties are edible. Some are poisonous. Do not harvest these seeds by yourself.
What are the health benefits of wattleseeds?
What exactly are the health benefits that wattleseeds boast? Are they truly as healthy as people make them out to be? Are they worth the purchase?
This section will talk about the many wattleseed health benefits.
1. Low glycemic index
One of the wattleseed health benefits is its low glycemic index. What exactly is a low glycemic index?
Despite its fancy and complex-sounding name, a glycemic index or GI refers to how much a particular food, such as wattleseed, raises your body's blood glucose levels in comparison to how pure glucose raises blood glucose.
Glucose, otherwise known as sugar, is essential in your body's day-to-day processes because this is where you get your energy. A high blood glucose level is called hyperglycemia, which is one of the defining characteristics of diabetes, so you need to keep an eye on your glycemic index if this is your situation.
Wattleseed is excellent for those looking out for their blood glucose levels because it has a low GI. This means that it doesn't raise your body's blood glucose levels too much and can be eaten guilt-free!
2. Calcium
Wattleseed also boasts a healthy level of calcium. This mineral is essential for ensuring bone strength and muscle fortitude.
Consuming the proper amount of calcium is beneficial for people of all ages. Studies show that children with calcium deficiency may fail to reach their full adult height potential.
The risks of calcium deficiency apply to adults as well. Too little calcium intake can cause lower bone mass, which can cause osteoporosis.
Osteoporosis is a disease that happens when your body doesn't produce enough bones or loses too much bone or even both. This results in weak and brittle bones prone to breakage caused by the littlest of bumps, falls, and even sneezes!
3. Zinc
Zinc is another thing that wattleseeds have an abundance of. The mineral is linked to a solid and robust immune system, childhood growth, and enhanced cognitive function.
Additionally, zinc is also great for maintaining bone health, reproductive health, and eye health. Some studies have also shown that receiving the proper amount of zinc can help your body fight long-term and incurable diseases like diabetes and high blood pressure.
Zinc has also been used to treat diarrhea in malnourished children. It has also proven helpful in shortening the duration of a common cold. Lastly, zinc has also been linked to healthy skin.
4. Magnesium
Wattleseeds are also rich in magnesium, which is essential for most of the body's biochemical processes. It is needed in over 300 enzyme reactions that take place in your body.
Additionally, health practitioners say that magnesium deficiency is linked to a wide range of diseases. Among these diseases are abnormal heart rhythm, coronary spasms, hypocalcemia (low serum calcium), hypokalemia (low potassium), and many more.
Magnesium deficiency is also linked to loss of appetite, nausea, and vomiting. Fatigue and weakness are also common signs that you might lack magnesium in your body. These symptoms can worsen into cramps, seizures, and even personality changes.
Because magnesium is so necessary to bodily functions, it is essential to get the required amount every day, and wattleseeds can help you with that.
5. Iron
Similar to magnesium, iron is also a vital mineral in the body's functions. In particular, it is necessary so that hemoglobin can function correctly. Hemoglobin is the protein responsible for transporting oxygen in the blood to the different parts of the body.
Aside from its role in oxygen transportation, iron is also credited to a range of health benefits, such as increased energy. Healthy pregnancies are also linked to consuming the required amount of iron.
Athletes also rely on the health benefits of iron to increase and enhance their athletic performance.
Wattleseeds are rich in iron, which means you can enjoy the health benefits that come from this remarkable mineral.
6. Potassium
Another essential mineral is potassium, and wattleseeds are rich in this mineral. Potassium is an electrolyte, which means that it directs the body's electric impulses. Electrolytes such as potassium are also great in supporting the health of the nervous, muscular, and skeletal systems.
Potassium has particular uses in the body. It helps the body regenerate muscle contractions, regulate fluids, and send nerve signals.
Consuming the proper amount of potassium can provide your body with many benefits. Adequate potassium intake helps reduce blood pressure and water retention and prevents strokes, kidney stones, and osteoporosis.
7. Selenium
Selenium is a necessary mineral in the body that might not be as well-known as iron, calcium, and the like. However, it is just as important.
This mineral is crucial to your health because it helps support processes that keep the body functioning. It plays a vital part in creating DNA. It also protects the body from oxidative damage and infection.
Some studies also show that selenoproteins help maintain heart health. It also helps with cognitive health thanks to its antioxidant properties. In particular, it helps with reducing the risk of age-related cognitive decline and impairments, like Alzheimer's disease.
Selenium is also linked to a healthy reproductive and immune system. It helps with managing diseases like HIV/AIDS and prevents miscarriages.
The mineral is also linked to healthier thyroids. Cancer is also on the list of diseases that selenium helps prevent. Wattleseed is rich in this mineral, which means that you can get these benefits by consuming it.
8. Carbohydrates
Despite what popular media makes you believe, carbs are an essential part of your diet. Without them, you would lose your body's primary source of energy.
The real issue with carbs is finding a clean and healthy source that doesn't overload your body. Luckily, wattleseeds exist! Wattleseeds are an excellent source of carbohydrates and can help provide your body's daily energy needs.
Aside from being an energy source, carbohydrates can help promote regular and healthy bowel movements. It also helps manage your blood sugar and cholesterol levels.
9. Protein
Wattleseeds are also very abundant in proteins. Protein is also crucial to the body because it plays a myriad of functions.
First, proteins are necessary for building bones, muscles, skin, and other body parts. They are also needed for the repair of damaged tissue.
Proteins also play a role in the body's digestive functions. Most of the proteins you consume go to the enzymes that work in your digestive system to make sure your food is digested properly.
Lastly, proteins are needed in hormone regulation. They are especially critical during puberty, where many transformations and developments occur.
Are wattleseeds good for you?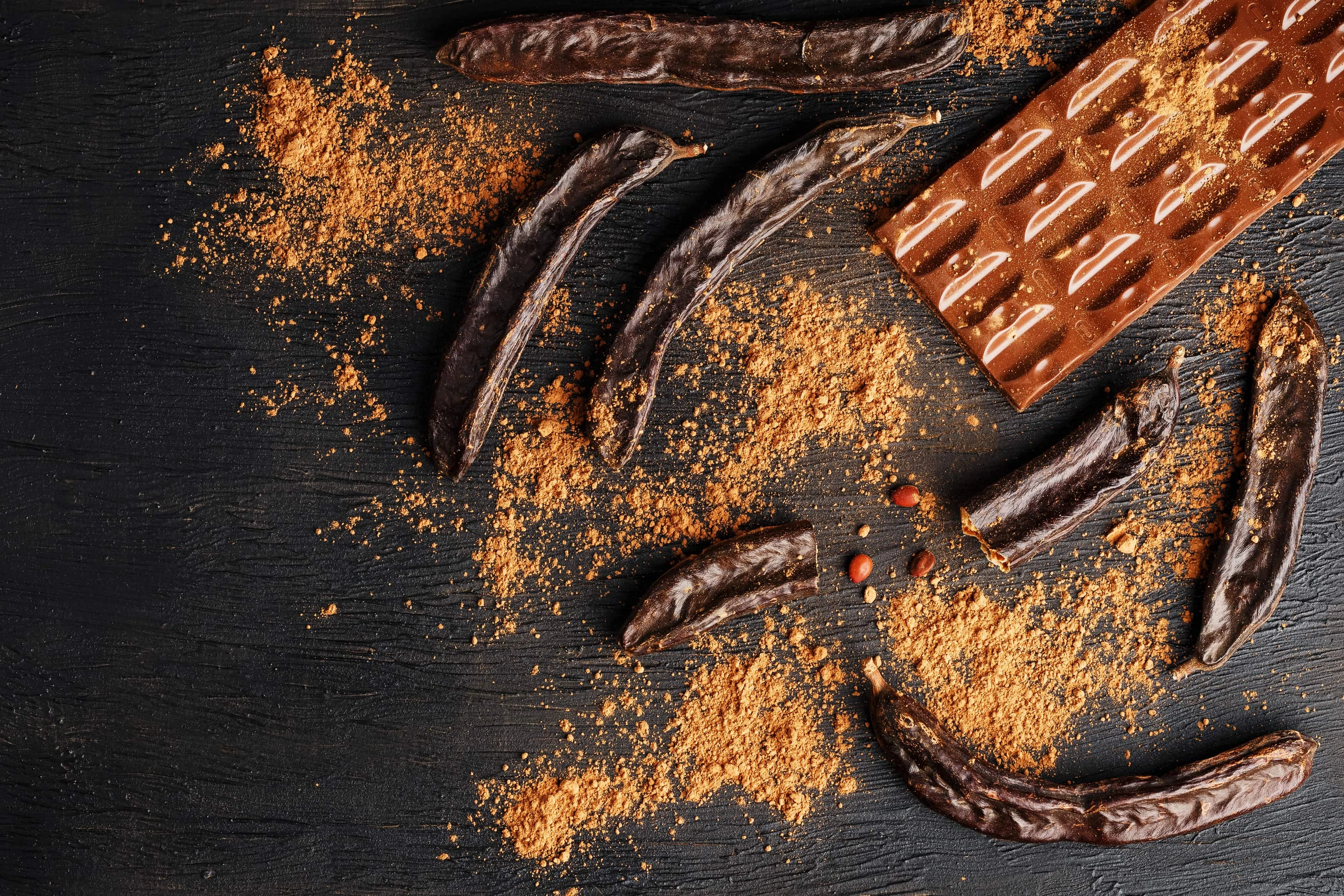 Wattleseeds are rich in the nutrients and minerals that the body needs to function. Of course, they're good for you!
Not only that, wattleseeds offer a unique, chocolatey, and nutty flavor that you won't be able to find anywhere else. You get the taste of chocolate without the guilt that comes with eating it. It's a win-win situation.
How do you eat wattleseeds?
Considering the high nutritional value of wattleseeds and their unique flavor profile, you're probably looking for ways to add this into your diet. Take a look below.
1. As a flavoring
Because of its chocolatey and nutty taste, many people have taken to using wattleseeds as a flavoring for ice cream, cheesecakes, and even whipped cream. It's a great alternative to chocolate and nuts, whether you're allergic to these things or if you're trying to eat healthier food.
You can also add a bit of wattleseed to your favorite drinks! There are wattleseed users who add powdered wattleseeds to their coffee, tea, and milk. Doing this adds a depth and richness to their beverage that only wattleseeds can provide.
Aside from beverages and desserts, you can also use roasted and dried wattleseeds as spices in dishes. Because of their flavor, they make an excellent addition to both sweet and savory dishes.
2. As a substitute for flour
Aboriginal Australians have been using wattleseeds for centuries before. They used to mill and grind the seeds to produce a fine powder that they would later use for baking. They also used it initially for bush food, but nowadays, people also use it for making muffins, cookies, cakes, and puddings.
3. As a snack
We mentioned previously in this article that wattleseeds can be eaten green. Green wattleseeds refer to those that are cooked first. Aboriginal Australians used to eat wattleseeds this way for sustenance in the arid terrains of the continent.
Conclusion
Wattleseeds come from a tree native to Australia and other parts of the world. This tree is called the wattle or acacia tree.
Wattleseeds have a history as rich as their flavor. Aboriginal Australians used them as sustenance in the challenging landscapes of the land down under. This use is with good reason. The humble wattleseed is teeming with health benefits.
Your body needs to get all the nutrients it needs. That is why food like wattleseeds is critical, especially now that a global health crisis is still upon us. Healthy food and healthy living are of utmost importance if you want to survive and thrive in the world.