There are many ways to shed unwanted pounds. One such method is by following a suitable diet plan. It is generally easy to follow as there are many guides online, and you can adopt one that fits your schedule and weight loss goal. However, the concept is the same regardless of your diet plan — to lose weight, you need to burn more calories than you gain.
One of the most popular diet plans is the 1200-calorie high protein diet. Read on to see how it might fit into your fitness needs. Who knows, maybe this diet is the one for you.
Jump to:
What is the 1200-calorie high protein diet?
The 1200-calorie high protein diet is one of the most popular low-carb diets. A low-carb diet means that you do not consume foods that contain notable amounts of carbohydrates; instead, your diet includes proteins, fats, and foods that are low on carbohydrates. Some of the most common low-carb diets are the Ketogenic diet, Eco-Atkins diet, Paleo diet, and Atkins diet.
In this diet plan, you will need to ensure that you limit your consumption of carbohydrates to 120 grams daily and eat more protein-packed foods such as lean beef and chicken. You can add healthy fats to the mix to elevate the calorie intake.
Does the 1200-calorie high protein diet work?
Yes. The diet works, but it depends on how you follow it. If rightfully followed, you can shed up to 2 pounds of weight per week. The average human body needs between 2000 calories to 2500 calories to maintain weight. Although this number might vary depending on lifestyle, age, and fitness, limiting the daily calorie intake to 1200 calories makes it relatively easy to achieve weight loss.
With the 1200-calorie high protein diet, your body has to use fat as fuel instead of turning carbs into glucose. That allows your body to go into a stage of calorie-burning referred to as ketosis. That is the part where your body uses ketones as a source of energy. To get optimal benefits out of this diet, here are a few tips:
Have a meal plan — Know what you want to eat before you are hungry, to prevent making unhealthy eating decisions.
Consume the right snacks — Although you can enjoy snacks now and then, by choosing the right type of diet snack, you can ensure that you are not surpassing your 1200-calorie intake. Opt for low-carb snacks like unsweetened yogurt, cheese slices, and hard-boiled eggs.
Embrace meal prep — Prepping your food ahead of time will save you the stress of spending a lot of time cooking, and it will also ensure that you stick to healthy foods. Pick a day in the week, do your weekly cooking, and then freeze.
Foods to consume on a 1200-calorie high protein diet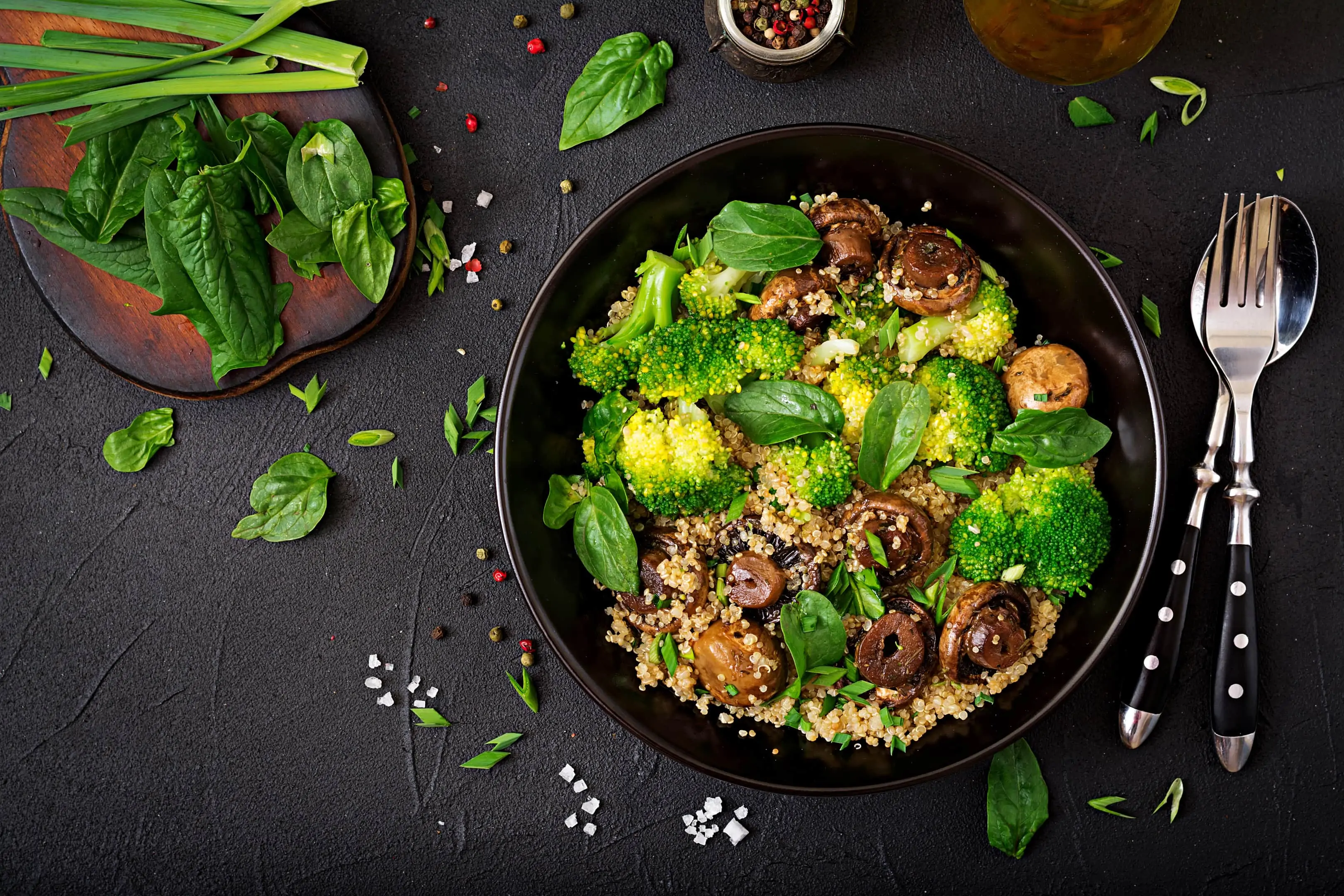 Before you decide to follow the 1200-calorie high protein diet, it is crucial to become familiar with the kinds of foods that you may consume, the ones to have in moderation, and the ones to throw out. That will make sticking to the meal plan easier while ensuring that you reap its benefits.
Typically, being on this eating plan does not mean you have to throw away all your regular foods and find new ones, but you have to pay more attention to your choice of foods to enable you to stay full and energized. Your food choice should be 30% carbohydrates, 15% fat, and 55% protein. Here, we have compiled some foods to consume on the 1200-calorie high protein diet:
1. Lean cuts of beef
Lean cuts of beef contain less fat than other parts of the beef; they include round top steak, brisket, loin steak, T-Bone steak, shank crosscut, bottom round steak, tenderloin roast, and shoulder petite medallions. Consuming lean cuts of beef will enable your body to have the protein that you need for the day without consuming an unhealthy amount of fats. An easy rule to recognize lean beef is to look for any part of the meat that has loin, chuck, or round in its name. Lean beef has good amounts of different nutrients like iron, fiber, vitamin B12, and zinc.
2. Seafood
Seafood is full of many nutrients, with the most prominent one being proteins. It can offer your body unique health benefits such as better eyesight, improved heart health, alleviation of joint pain, and reduced risk of brain diseases like Alzheimer's and mental decline. They also contain beneficial nutrients like B vitamins, omega-3 fatty acids, and vitamin A. Examples of seafood to include in your 1200-calorie high protein diet are cod, Pollock, shrimp, halibut, tilapia, salmon, and flounder.
3. Non-starchy vegetables
Although vegetables do not contain generous amounts of protein, they are very nutritious, thus you should include them in every eating plan. They contain nutrients such as fiber, which helps get rid of unwanted weight, and phytochemicals that can help relieve inflammation and protect body cells. Some of the non-starchy vegetables include asparagus, cabbage, celery, cucumber, beets, cauliflower, chayote, bamboo shoots, leeks, onions, pea pods, Chinese spinach, radishes, turnips, and Swiss chards.
4. Nuts and seeds
Nuts and seeds should be in your meal plan. They contain an array of nutrients such as fiber, selenium, magnesium, healthy fats, vitamin E, and protein. Some nuts and seeds relatively contain more nutrients than the others, so you should choose types that contain lots of protein. Nutritious examples include sesame seeds, flax seeds, peanuts, cashews, pumpkin seeds, chia seeds, almonds, and hemp seeds. Nuts and seeds can provide advantages such as reducing oxidative stress, aiding weight loss, decreasing cholesterol, and combating type 2 diabetes.
5. Whole grains
Even though the eating plan is a low-carb one, you still need to consume negligible amounts of foods that contain carbohydrates. Therefore, opt for healthy carbs that are beneficial. Include carb options like barley, quinoa, buckwheat, bulgur, cracked wheat, rye, wild rice, teff, oats, and brown rice in the 1200-calorie high protein diet to get enough carbs that your body requires.
6. Fruits
Fruits contain high amounts of minerals, antioxidants, vitamins and are very high in fiber. Studies have shown that consuming fruits can reduce the risk of diabetes and reduce inflammation. Some fruits contain carbohydrates. However, one can still opt for fruits that have low sugar like kiwis, grapefruit, strawberries, watermelon, avocado, cantaloupe, peaches, blackberries, raspberries, and lemons. It is important to pay attention to the serving size of fruits on this diet.
7. Beans and lentils
Although beans and lentils are high in protein, they also contain significant amounts of carbs; therefore it is imperative to measure the calorie deposit in them and track your intake to prevent going beyond the required carb intake for the high protein diet.
Other types of foods that you can consume on the 1200-calorie high protein diet plan include dairy products, turkey breasts, eggs, chicken breasts, and other plant-based protein sources. Let us briefly discuss which foods to avoid on the 1200-calorie high protein diet.
Foods to stay away from on a 1200-calorie high protein diet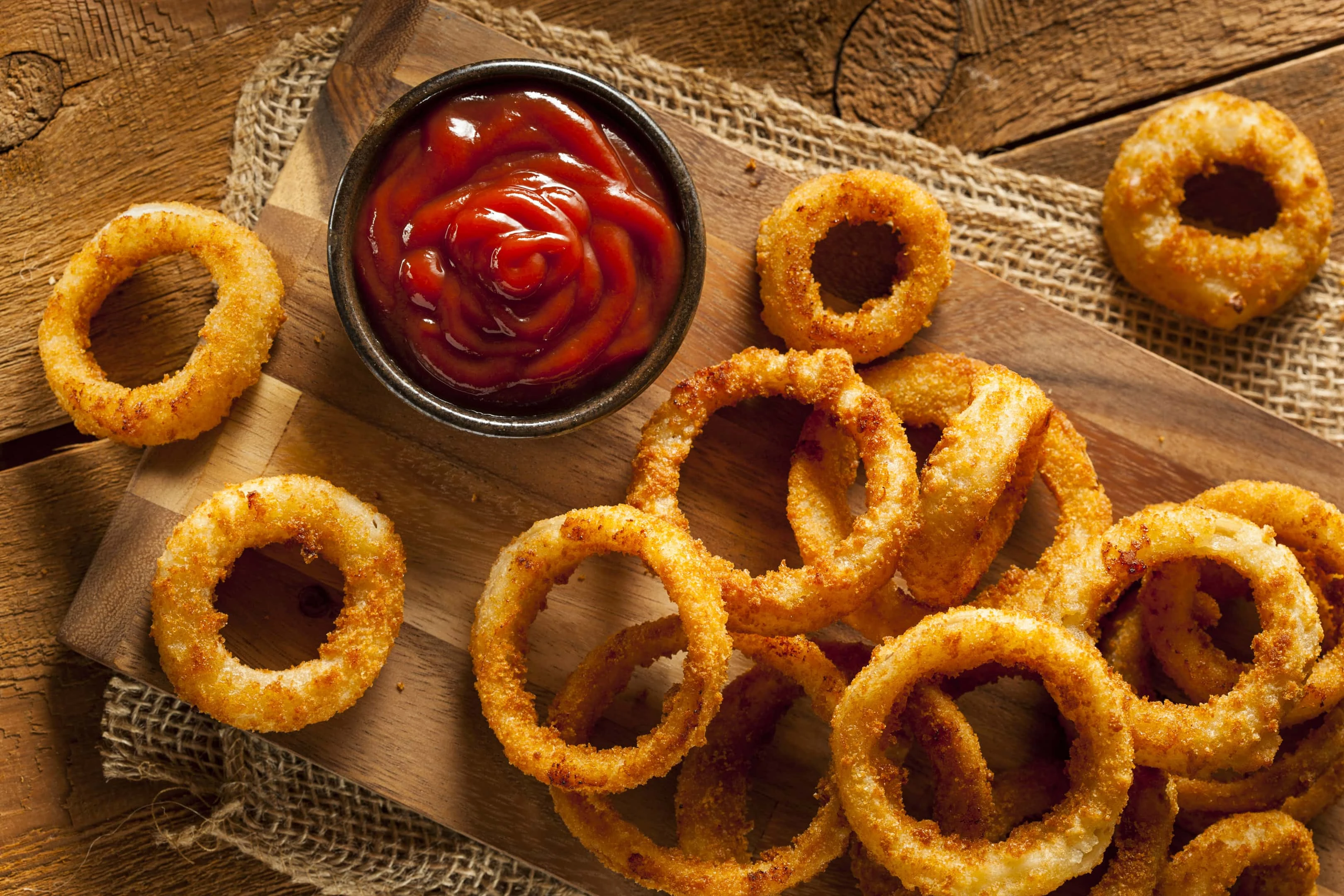 1. Fried foods and saturated fats
Saturated fats will cause your body's cholesterol level to spike, increasing the risk of stroke and heart disease. They can be found in animal-based protein foods like dark chicken meat, lamb, red meat, and pork. In addition, stay away from dairy foods that contain large amounts of fats, like cheese, butter, ice cream, whole milk, and sour cream.
2. Sugary foods
From sweetened condiments to candies, high amounts of sugar are dangerous for your health. They can cause many damages like tooth decay, increased risk of diabetes, elevated levels of blood sugar, and sped up chances of developing a stroke. Ensure you check the labels of condiments before purchasing to know the amounts of sugar they contain.
3. Refined carbohydrates
Refined carbs are highly processed foods, and substantial amounts of the nutrients in them have been removed. These foods are less nutritious and contain a lot of carbs, making them unfit for the 1200-calorie high protein diet. Stay away from refined carbohydrates like white flour, waffles, bagels, pizza, pasta, and white rice.
Conclusion
When considering adopting a specific diet, especially one that involves calorie deficit, it is essential to get the opinions of a dietitian and a doctor first. Apart from aiding your weight loss goal, the 1200-calorie high protein diet plan can provide you with incredible health benefits such as improved bone health, better muscle maintenance, and controlled blood sugar levels.