Creatinine is the waste product that is created when the muscles are used. Naturally, creatinine is transported in the bloodstream to the kidney, where it is then filtered out of the body through urine.
However, creatinine can build up in the blood if an individual has a medical problem that affects kidney functions. In addition, high levels of creatinine can also be a result of vigorous exercises, the use of certain types of supplements or medications, and high protein consumption.
However, even though increased creatinine levels might not be life-threatening, it can indicate that a person has other severe medical conditions like chronic kidney disease, hence the need to properly diagnose and reduce its levels. To reduce creatinine in the body, there are different remedies that one can adopt, one of which is diet. Read along with us as we discuss more on high levels of creatinine and the foods to lower creatinine.
Jump to:
Symptoms and risk factors of high creatinine levels
In most cases, high levels of creatinine can indicate that one has kidney disease. A healthcare provider usually carries out urine and blood tests to detect if a person has an abnormal creatinine level. Specific symptoms can indicate that one needs to go for a creatinine test, such as fatigue, muscle cramps, nausea, eye puffiness, and swelling of the ankles.
In addition to this, some risk factors can minimize the function of the kidney and put you at a higher risk of having high levels of creatinine. These factors include autoimmune diseases, bacterial infection affecting the kidney, diabetes, blocked urinary tract, thyroid disease, and high blood pressure.
Nutrition and high levels of creatinine
Today, many use foods to alleviate diverse medical problems. These foods can aid optimal health and ease medical procedures from vegetables to fruits and grains. A good diet can help to decrease the levels of creatinine. Once you have been diagnosed with high creatinine levels, avoiding foods like red meat, salty foods, white bread, processed foods, sugary foods, caffeine, canned vegetables, and foods that might contain significant amounts of protein is vital. Foods that contain generous amounts of potassium should also be eradicated because high amounts of potassium foods can worsen the state of the kidney. Instead, fill your nutrition with beneficial foods that can help reduce creatinine in the body. Here are nine foods to lower creatinine.
Foods to lower creatinine
1. Garlic and onions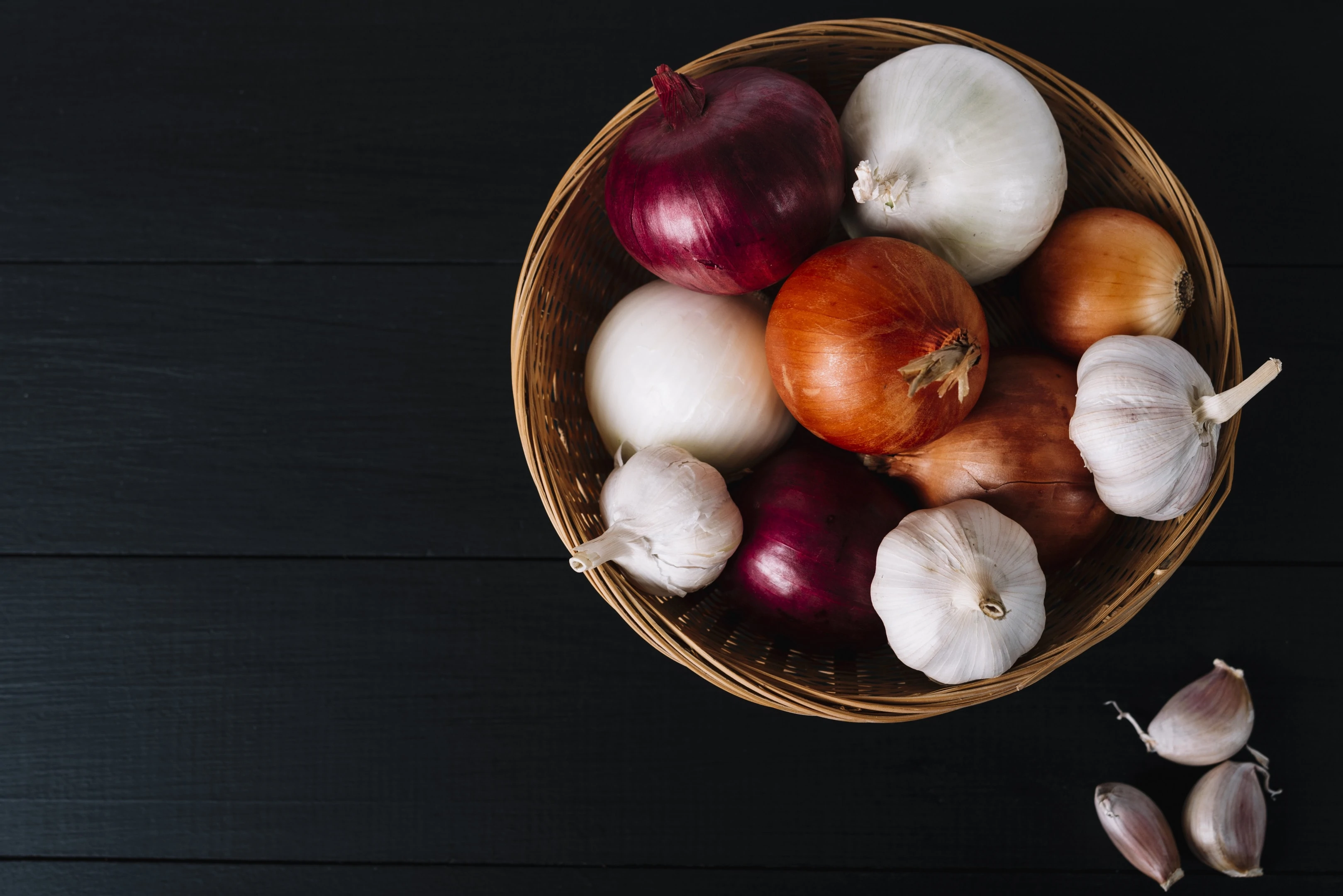 Garlic has been used as an herb to alleviate health conditions like the common cold, blood pressure, prevent dementia, protect the body from harmful radicals, and can help reduce heart diseases. On the other hand, onions are also well-loaded with antioxidants that have anti-inflammatory effects that benefit the heart, reduce heart attack, regulate blood sugar, and elevate bone density. In addition, studies have shown that consuming onions can help eliminate certain kinds of cancer, like gastric cancer. When consumed together in foods, onions and garlic can help decrease creatinine levels by protecting the kidney from damage caused by free radicals. In addition, since an increase in high blood pressure can add to the development of kidney failure, consuming onions can help prevent this, as it is suitable for people dealing with kidney diseases.
2. Carrots
Carrot is one notable vegetable that can reduce one's chances of developing kidney disease. It is an essential example of a healthy vegetable that is filled with fantastic nutrients. They are superfoods, versatile, and perfect for all kinds of meals and diet plans. They contain diverse nutrients like fiber, iron, beta-carotene, vitamin C, magnesium, and vitamin B6. Carrots are great for weight loss and have been linked to many health advantages, like better eye health, reduced cholesterol levels, and decreased cancer risk.
3. Cucumber
Cucumbers are generally beneficial to your kidneys. They can keep the kidneys clean, aid the removal of toxins, and reduce the weight of the kidneys, helping them function better. Cucumbers contain few calories and nutrients like magnesium, potassium, manganese, vitamin K, fiber, and vitamin C. The content of cucumbers is 96% water, making them suitable to consume for hydration, which is quite advantageous to the kidneys. Moreover, the water content in cucumbers contains minerals that can aid the prevention of stones in the kidney and ultimately boost kidney health. In addition, consuming cucumbers can help keep the bladder free of debris. However, consuming cucumbers with their peel is important to maintain their nutritional composition. Other health advantages of cucumber include weight loss, decreased levels of blood sugar, and improved bowel movements.
4. Soy milk
Some of the functions of the kidney include removing waste produced during the breakdown of food and regulating blood pressure. When the kidney is affected, it cannot perform these functions, thereby leading to health problems such as high levels of creatinine. Several studies have shown that diet can aid the prevention and regulation of chronic kidney disease. Soy milk is suitable for different diets, including vegetarian diets and vegan nutrition plans, as it is a plant-based protein. Other medicinal benefits of soymilk include reduced cholesterol levels, decreased symptoms of menopause, and improved signs of diseases associated with cognitive function like dementia.
5. Blueberries
Blueberries are referred to as a 'super fruit' because of the numerous minerals and vitamins that they contain. They are awesomely low in calories and contain about eighty-five percent water. Blueberries contain anthocyanin, a potent antioxidant that can aid the alleviation of certain types of cancer, reduce cognitive decline, and combat diabetes. In addition, they are a perfect fruit to boost the functions of the kidney. A study by the National Kidney Foundation has established that blueberries are good for consumption when dealing with kidney disease and treatments. Blueberries can also be consumed to reduce gastrointestinal problems and alleviate urinary system infections.
6. Cauliflower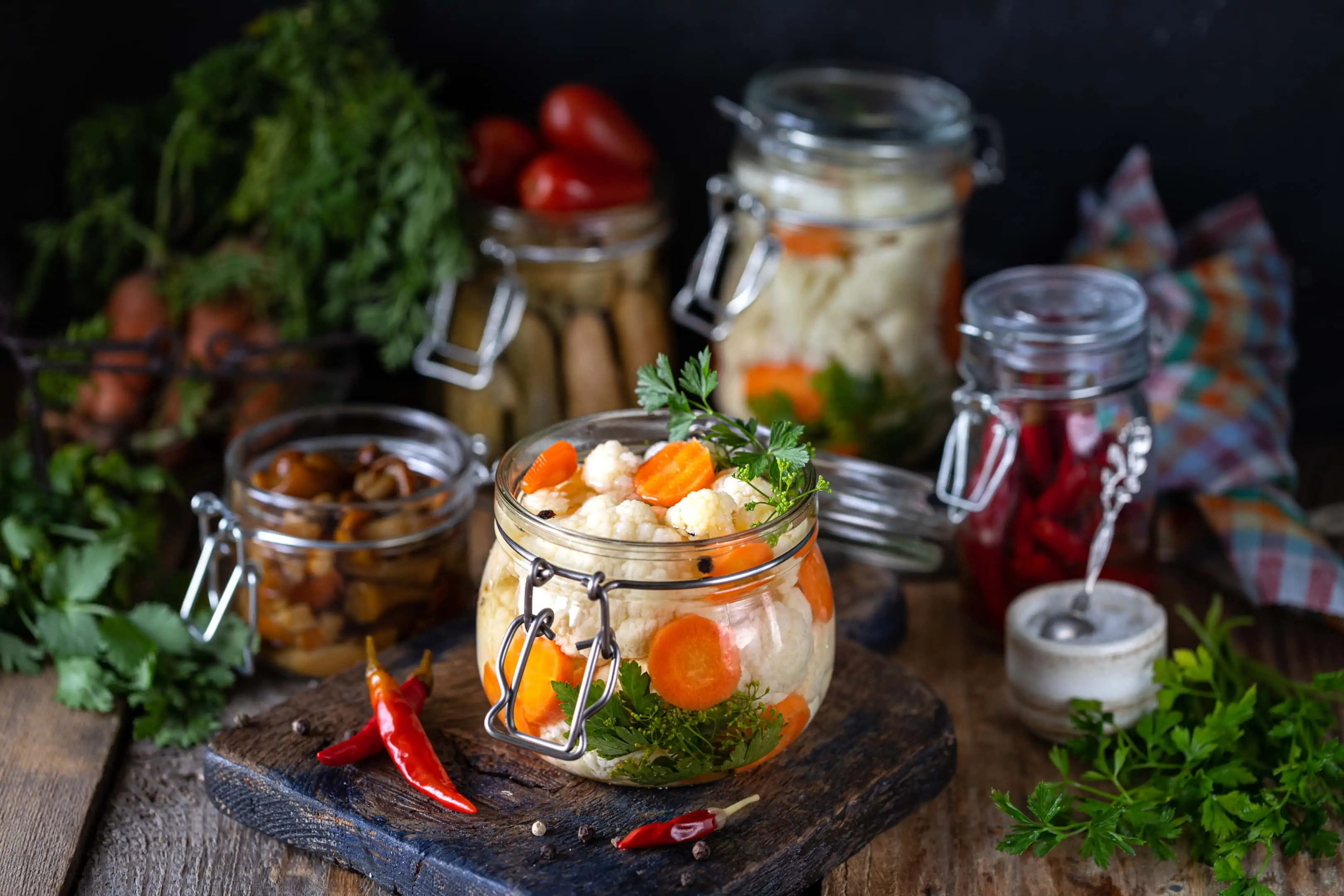 Another example of a food that lowers creatinine is cauliflower. Cauliflower contains distinct plant compounds that can aid the alleviation of different ailments like heart diseases and cancer. Cauliflower contains sulforaphane, an antioxidant studied and verified to be active against certain kinds of cancer, like prostate cancer. Cauliflower is good for the kidney and can help ensure that your kidney performs its functions, including the removal of creatinine from the body.
7. Red bell peppers
Red bell peppers are suitable for the kidney and contain excellent amounts of vitamins, folic acid, and fiber. They are perfect for boosting the health of the kidney and other health functions because they contain an antioxidant called lycopene. Lycopene can be a barrier against oxidative stress and protective against toxins and certain chronic diseases like cancer.
8. Apples
For decades, apples have been known to aid the prevention of constipation, combat heart disease, and decrease cholesterol. If your creatinine levels are high because of kidney disease, apples are relatively perfect for you as they contain anti-inflammatory compounds and generous amounts of pectin. Pectin can help reduce the risk factors that might lead to kidney damage, such as spikes in cholesterol levels. In different studies, it has also been shown that pectin can aid in the treatment of kidney disease and can help decrease creatinine levels.
9. Fish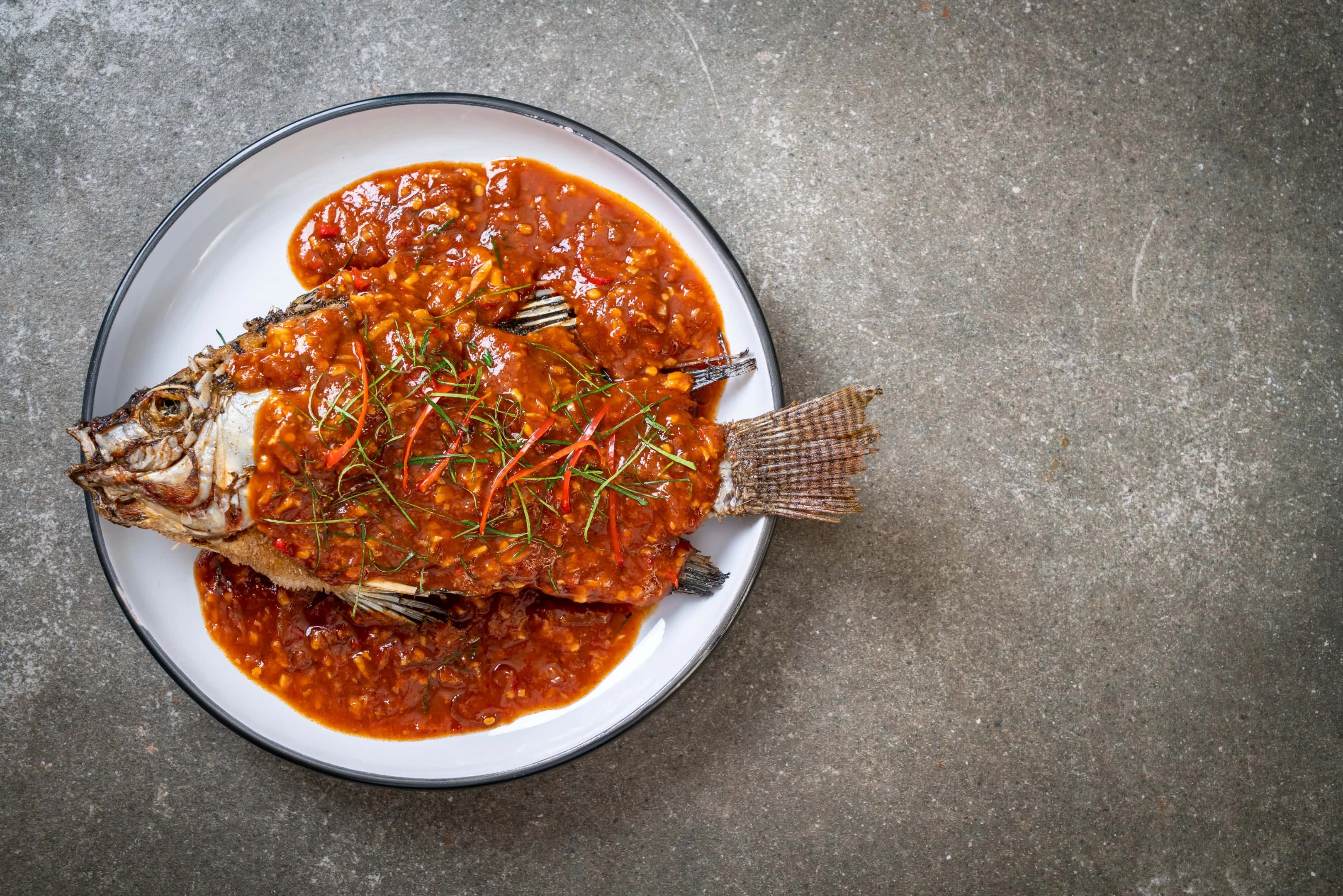 One type of food that you can get omega-3 fatty acids from is fish. Consuming fish can help you decrease your creatinine levels. They contain healthy fats and can provide diverse health advantages that include reducing plaque development in the arteries, fewer chances of heart attack, lower triglycerides, and decreasing the risk of abnormal heart rhythm. To lower creatinine levels, consume fish like tuna, salmon, sardine, lake trout, caviar, oysters, light tuna, and Atlantic mackerel.
Other foods that are good for improving the functions of the kidney and mitigating the buildup of creatinine in the blood include strawberries, watermelon, broccoli, plums, cranberry, and white pasta.
Additional natural products to manage high creatinine levels
Integrating some natural products and supplements into your routine can be beneficial if you're looking to support kidney function further and manage high creatinine levels. Here's a curated list of products to consider:
Remember, while these products can support kidney health and manage creatinine levels, consulting with a healthcare professional before introducing new supplements or making significant dietary changes is essential. Maintaining a balanced diet and a healthy lifestyle remains crucial for optimal kidney function.
Disclaimer: Being an Amazon Associate, I earn a small commission from eligible purchases.
Conclusion
High amounts of creatinine in the body can be a severe indication of health problems that need urgent treatment and certain lifestyle factors. In addition to diet, other things to reduce creatinine include limiting alcohol, staying away from non-steroidal anti-inflammatory drugs (NSAIDs), staying hydrated to aid kidney function, and eliminating oral supplements that contain creatinine from your diet. Therefore, once you find out that your creatinine levels are abnormally high, then change your lifestyle and consume foods to lower creatinine.