It is no secret that a sedentary and inactive lifestyle could lead to medical conditions like high blood pressure and poor blood flow, which can result in a lack of oxygen in different parts of your body, including your brain. Although our health might be out of our control, we can always strive to be healthier in many aspects. If you suspect that your circulatory system is not functioning properly, you might want to add foods that increase oxygen levels in your brain in your diet. Luckily, we've got you covered.
Jump to:
What causes poor blood flow?
Poor blood flow would probably result in an oxygen deficiency in many parts of your body, including your brain. Although there is always a possibility of more complex medical conditions, the following are perhaps the most common reasons for poor blood flow.
Smoking — Cigarette smoke, with all the harmful chemicals it contains, can damage the lining of your arteries, which will eventually lead to a buildup of plaque and restrict your brain's oxygen intake.
Diabetes — Among the serious health problems diabetes causes, poor blood flow stands out, which leads to further circulatory problems. Make sure to visit your doctor regularly and check your insulin levels.
Blood clots — Blood clots are a serious medical condition that can occur when the blood vessels are damaged, or the blood clotting process is disrupted. Blood clots can lead to serious health complications, including stroke, heart attack, and death. It is important to seek medical attention immediately if you think you may have a blood clot.
Tips to improve oxygen levels in your brain
To make sure that your brain gets the right amount of oxygen, you need to have a well-regulated blood flow and proper blood pressure, not to mention dilated vessels that can carry the blood to different parts of your body. Living a healthy and active lifestyle is of utmost importance to achieve this.
1. Quit smoking
Smoking wreaks havoc on your body, and one of the deadly side effects is decreased oxygen levels in your body. Smoking damages your blood vessels and makes it harder for your heart to pump blood. Quitting smoking can help improve your blood flow and will result in improved levels of oxygen in your brain. You can seek professional help for your smoking addiction.
2. Exercise properly
A sedentary lifestyle invites many unfortunate medical conditions. Exercise, however, helps to improve blood flow by increasing the heart rate and widening the blood vessels. This can help to improve the function of the heart and the circulatory system. Try to go to the gym at least three times a week, but if you feel like it's just too much work, try swimming, biking, or walking.
3. Breathing techniques
Breathe in, breathe out. Practicing breathing techniques could significantly improve your blood flow by widening your vessels. Try different breathing techniques like abdominal breathing and the mediated breathing technique.
Foods that increase oxygen to the brain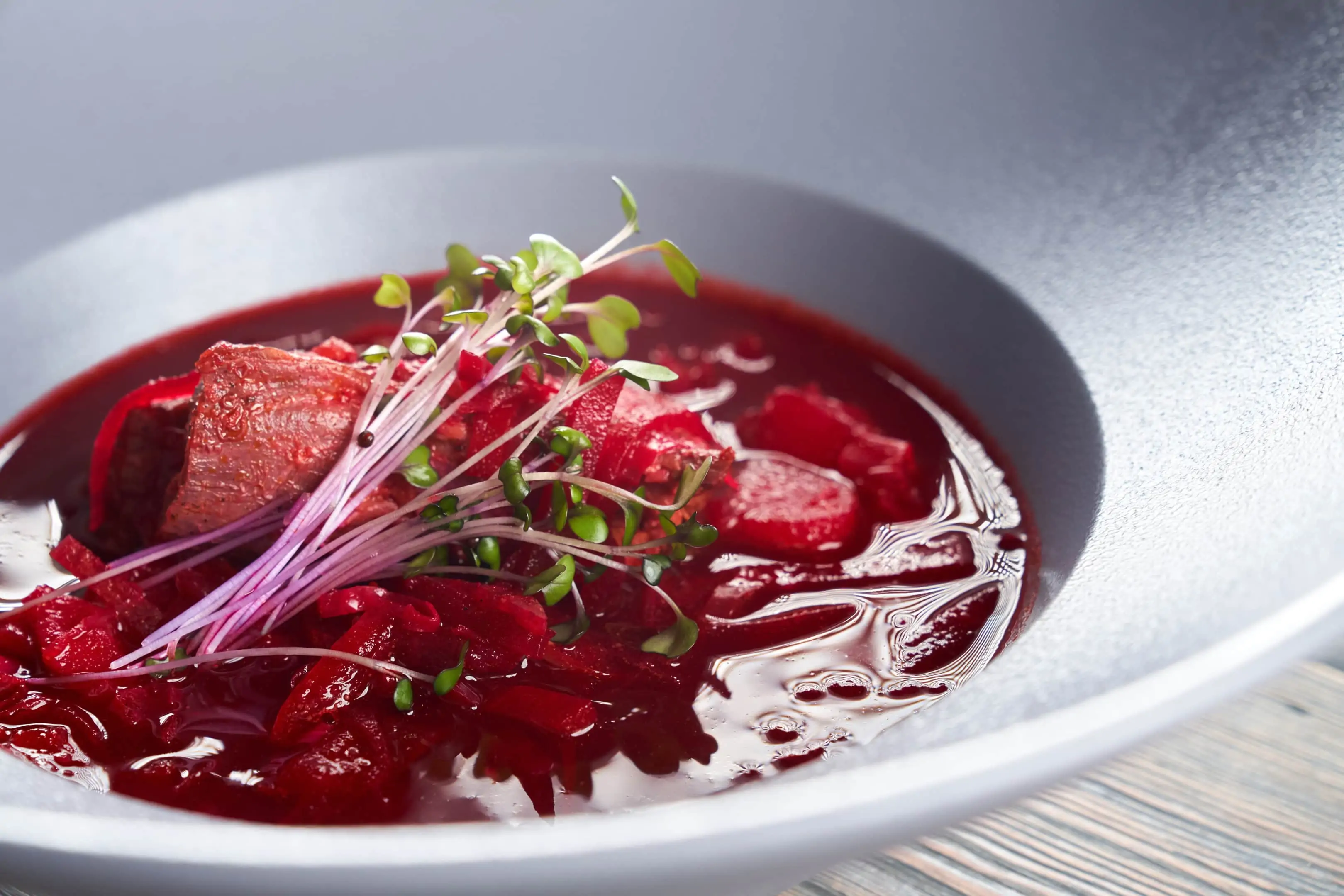 For improved blood flow, you should opt for foods that increase oxygen to the brain. These foods range from fruits, leafy vegetables, and certain spices.
1. Avocados
Avocados can increase your blood flow, due to their rich nutritional value. Avocados contain vitamins C and E, which are known for their antioxidants. The benefits of these antioxidants include protection against free radicals, cell tissue repair, and fighting inflammation. These provide a steady and healthy blood flow, which leads to a dramatic increase in the oxygen levels in your brain.
The vitamins C and E present in avocados are crucial for the production of nitric oxide. Nitric oxide, a compound produced by the human body, regulates your circulatory system.
2. Pomegranates
Pomegranates are a type of fruit that has been used for centuries in non-traditional medicine.
However, along with fiber and minerals, pomegranates also contain antioxidants that will increase the production of nitric oxide in your body. Pomegranate juice is a proven nitric oxide booster. Pomegranate contains various antioxidants that help protect against cancer, free radicals, cell damage, and inflammation.
3. Citrus fruits
Regular consumption of citrus fruits, like oranges and lemons, provides a steady and regular blood flow, as they include high amounts of flavonoids, antioxidants, and vitamin C. One study conducted on healthy adults observed that a glass of orange juice in the mornings indeed improved the cognitive function of the subjects, mostly due to the flavonoids they contain. Although there are various types of flavonoids, the subtype citrus fruits contain is known as flavanones. Their health benefits range from regulating blood pressure to improving cardiovascular and regulatory systems, thus making them a crucial compound for improved oxygen levels in the brain.
4. Fatty fish
Fatty fish, like salmon, mackerel, and tuna, are superior to others if you're looking for foods that increase oxygen levels. Along with many other benefits, the omega-3 fatty acids that are found in these foods help regulate and improve blood flow by releasing nitric oxide and preventing blood clots.
5. Turmeric
Turmeric has been used for its medical benefits, especially in Eastern culture, most prominently in Ayurvedic medicine and ancient Chinese medicine. Curcumin, the active compound in turmeric, is responsible for its health benefits. This compound has powerful antioxidant and anti-inflammatory properties, which may help to protect against chronic diseases like heart disease, diabetes, and cancer. However, perhaps most importantly, curcumin has been shown to promote brain health and enhance cognitive function. Studies have shown that the regular consumption of curcumin, whether in its supplement form or within turmeric, increases blood flow significantly.
6. Leafy greens
Leafy vegetables contain compounds that will boost nitric oxide production in your body. Kale, lettuce, spinach, and cabbage stand out among the foods that improve oxygen to the brain. Along with many other health benefits like improving your cardiac health and digestive system, and helping with weight loss, leafy greens also play a crucial role in regulating your blood pressure, therefore allowing a greater amount of oxygen to reach your brain.
7. Ginger
With its origins dating back thousands of years, ginger remains a popular spice. In addition to being used as an herb, there are a variety of health benefits associated with eating ginger. For instance, ginger is believed to be effective in treating nausea, vomiting, and pain, but most importantly inflammation. This is mostly due to the polyphenols it contains. Polyphenols are chemical compounds that are extremely effective against free radicals, which could wreak havoc on your circulatory system and significantly decrease the amount of oxygen your brain receives. Since ginger is rich in polyphenols, it is usually considered a great source of antioxidants, and in turn, increases the blood flow to the brain. 
8. Garlic
Garlic not only enhances the flavor of your favorite foods but offers various health benefits. It contains lots of sulfur compounds, which also give garlic its distinguished pungent taste. The sulfur allicin makes garlic a superfood that helps regulate blood pressure and increase blood flow.
8. Dark chocolate
Dark chocolate, or more specifically cocoa, contains high amounts of epicatechin, a flavonoid that helps increase cerebral blood flow, one study has found. Epicatechin regulates the nitric oxide levels in your body, making sure that it is optimal. Regularly consuming dark chocolate also results in decreased blood pressure and promotes better heart health.
9. Kiwi
Aside from making great snacks, juices, and toppings, kiwi also contains several crucial vitamins and minerals that will keep your body functioning well, and enough fiber to make sure that your digestive tract runs smoothly. Kiwi also contains a variety of antioxidants like choline, which regulates your blood flow to provide enough oxygen for your brain and other parts of your body.
10. Beets
Beets and especially beetroots contain high amounts of nitrate, which in turn is used for the production of nitric oxide by our body. Nitric oxide widens and relaxes the veins to allow for a greater blood flow, resulting in increased oxygen levels in the brain. Beet juices, beet salads, and beet leaves are good options to include in your diet.
Final thoughts
To make sure that your brain gets enough oxygen, your circulatory system has to be functioning properly. Problems with your blood flow are usually caused by bad habits like an inactive living style or smoking addiction, or certain medical conditions. Make sure that you stop smoking, exercise regularly, and practice breathing techniques. When it comes to your diet, opt for foods that increase oxygen levels in your brain. These include fruits like avocado, pomegranate, and kiwi, along with citrus fruits. Pungent foods like ginger and turmeric work well too, along with fatty fish and beets.