Cooking at home is becoming more and more popular because of the health benefits. You are also less likely to eat unhealthy food because you have control over what goes into your meal. So, is cooking from scratch cheaper? Well, it could be. In this article, we will explore the benefits of cooking at home, before discussing how cooking from scratch could be cheaper.
Jump to:
Benefits of cooking from scratch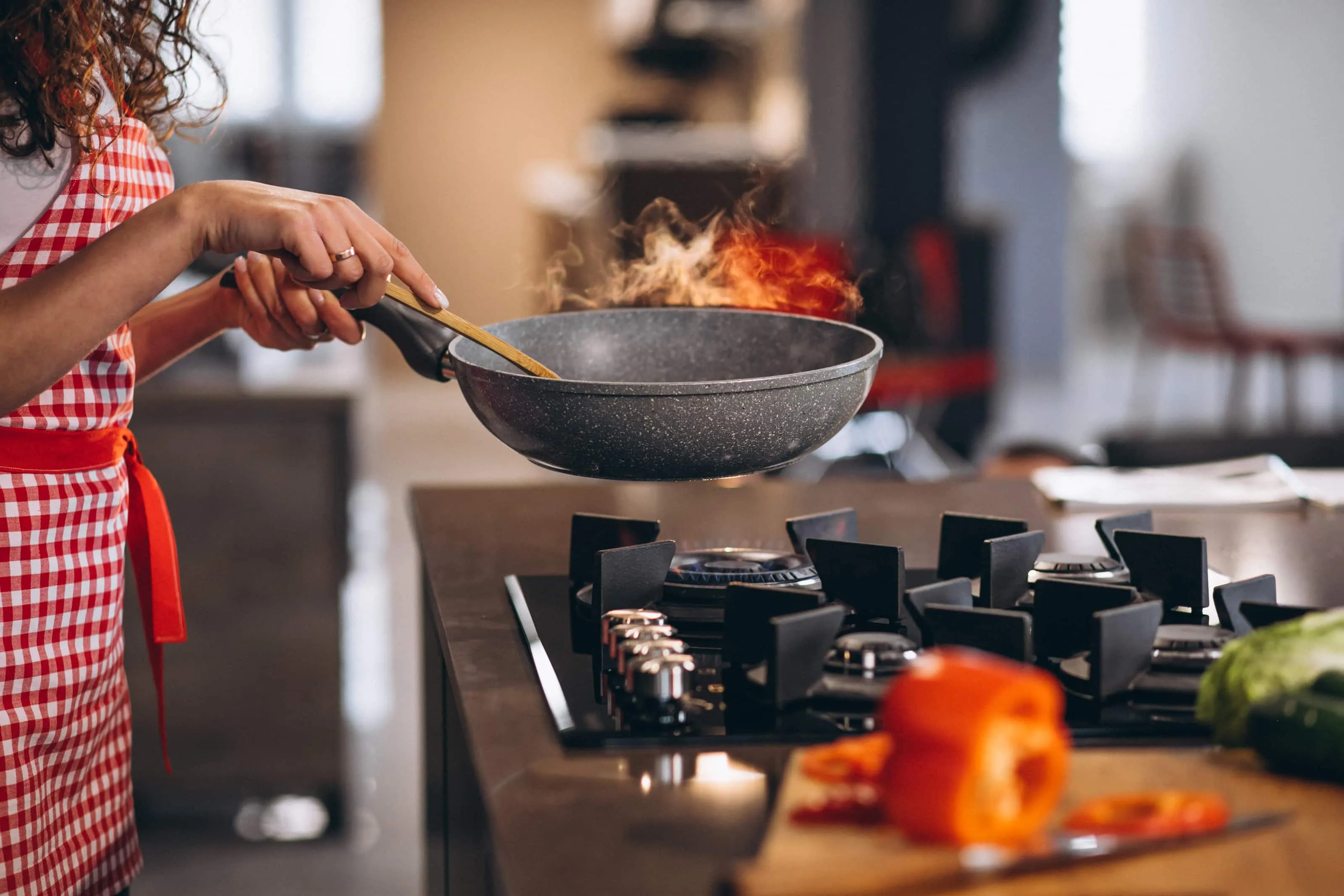 Before we move on to the money side of things, there are some benefits of cooking from scratch that we should probably mention. These range from health benefits to improving your self-esteem, not to mention the potential bond that could be created between you and your family.
1. Cooking from scratch is healthier
The best part about cooking at home is that you can control what goes into everything you put on your plate. You know exactly where all those ingredients came from. Processed meats and snacks are loaded with saturated fat and cholesterol which will clog your arteries over time.
2. Cooking at home improves mood and self-esteem
When you learn new recipes and become familiar with different types of cuisines, you begin to appreciate better flavors and textures of various dishes. This helps boost your confidence when preparing meals for yourself and others. Allowing yourself to do things outside of your comfort zone increases your sense of empowerment.
3. Eating at home makes mealtimes a social experience
Going out to dinner with friends or family is fun, but dining together at home creates memories and fosters stronger relationships. Sharing a meal with those close to you creates the opportunity to reconnect emotionally and physically after a long day.
4. Cooking from scratch gives you flexibility
There are countless ways to add variety to any dish whether it is spices, sauces, seasonings, toppings, sides, entrees, and beverages. Since store-bought versions tend to follow similar formulas, incorporating unique twists becomes challenging. With homemade options, however, you always have choices based on availability, giving you flexibility.
Is it cheaper to make food from scratch?
Preparing food from scratch requires planning, preparation, shopping, cleaning, and storage. Depending upon your schedule, cooking at home could require several hours of your time each week. However, once you establish a routine and build the momentum, you won't mind doing it again and again. Not only does it give you complete control over the quality of ingredients used, but most importantly, it saves money. Even if you buy prepared items occasionally, the cost savings will be significant if you make a habit of cooking at home. The tips below are a great place to start if you want to cook your own meals.
1. Buy in bulk
Buying foods in large quantities gives you extra savings options, whether you're looking to stock up on produce or groceries. You'll be able to get exactly what you need at a lower price. Plus, many grocery stores offer weekly discounts on certain items, which could mean big savings on many food items.
2. Cook simple recipes
When you cook simple recipes at home, you avoid the high cost associated with preparing complicated dishes that require lots of prep work and multiple pots and pans. Instead, focus on using only two or three main tools, such as knives, cutting boards, and cast iron skillets. Cooking simple meals allows you to concentrate on flavor rather than spending hours stirring and flipping things back and forth. This is especially applicable if you are an inexperienced cook and are afraid of wasting ingredients.
Try grilling sirloin steaks, or use your slow cooker to create hearty stews and soups. Use your oven to bake chicken breasts, potatoes, and veggies.
3. Plan ahead
To stay organized, compile a master list of everything you'll need for the entire month. Once you see where your funds are allocated, start assigning dollar values to individual ingredients and meals. Decide whether you want to stick with budget meals, or opt for splurging once in a while based on your current earnings. Either way, you'll end up with a detailed log of meals and snacks planned throughout the rest of the month.
4. Buy non-perishables
One of the best ways to save money on food is to buy non-perishables in bulk. This way, you can always have food on hand without having to worry about it going bad. Non-perishables include items like canned goods, dry goods, and frozen foods. So if you're looking to cut down on your grocery bill, start by stocking up on non-perishables.
5. Choose whole foods
It is no secret that home-cooked meals are usually healthier and cheaper than their restaurant counterparts. However, not all home-cooked meals are created equal. If you want to save money and eat healthily, you should choose whole foods to cook at home.
Whole foods are unprocessed and unrefined, and they are often more nutritious than processed foods. Although whole foods might be more expensive than their processed counterparts, you can still find cheaper ones. If you are looking to save money and eat healthily, choose whole foods to cook at home.
Final thoughts
Cooking from scratch might be a great opportunity to save some money. From foods that are cheaper to make than buying, to complicated dishes, there are many benefits of cooking at home. Health benefits, the opportunity to socialize with family members, and more flexibility are some of them. Cooking from scratch can be cheaper if you buy in bulk, plan your meals ahead, choose whole foods, and always have some non-perishables in your kitchen.