Feeling tired and stressed lately? Can't get rid of annoying headaches? Experiencing sudden changes in your weight? Your cortisol levels might be off the charts. But wait a second, what is cortisol and why does it matter? Well, the adrenal glands produce a beneficial steroid hormone called cortisol. Cortisol has many vital functions in the human body. It helps you wake up in the morning, reduces inflammation, and balances blood sugar levels.
We have previously covered foods that increase cortisol. This time, stick with us as we explain foods to reduce your cortisol levels. Before jumping to conclusions and diagnosing yourself with a life-threatening illness, consider adjusting your diet and looking into foods that reduce cortisol levels. Let's have a look together!
Jump to:
Benefits of cortisol
Many people these days have too much cortisol in their bodies because, let's face it, life in the twenty-first century can be incredibly stressful. An excess of cortisol in the bloodstream can harm human health. According to Mayo Clinic, too much cortisol in your system causes some or all of the following health symptoms:
Impaired memory
Digestive issues
An increase in visceral fat/abdominal weight gain
Insomnia
Cardiovascular diseases
Muscle aches
Anxiety and depression
Headaches
Cushing's syndrome
Seeing your general practitioner
Do you suspect that your cortisol level is high because you are experiencing some of the associated symptoms? If so, book an appointment with your GP and ask for a test to check your cortisol levels. Taking this step will establish whether there is excess cortisol in your bloodstream.
What can you do about it?
The modern world makes it impossible to avoid stress altogether. Everyone faces work pressure and financial burdens. However, you can still manage your stress by lowering your cortisol levels by trying to avoid stressful situations, exercising regularly, meditating, drinking less coffee, and sleeping well.
You can also reduce the amount of cortisol in your body by amending your diet to include more foods that reduce cortisol. There are fifteen excellent cortisol lowering foods you should consume more often whenever you feel stressed:
Foods to lower cortisol levels
1. Dark chocolate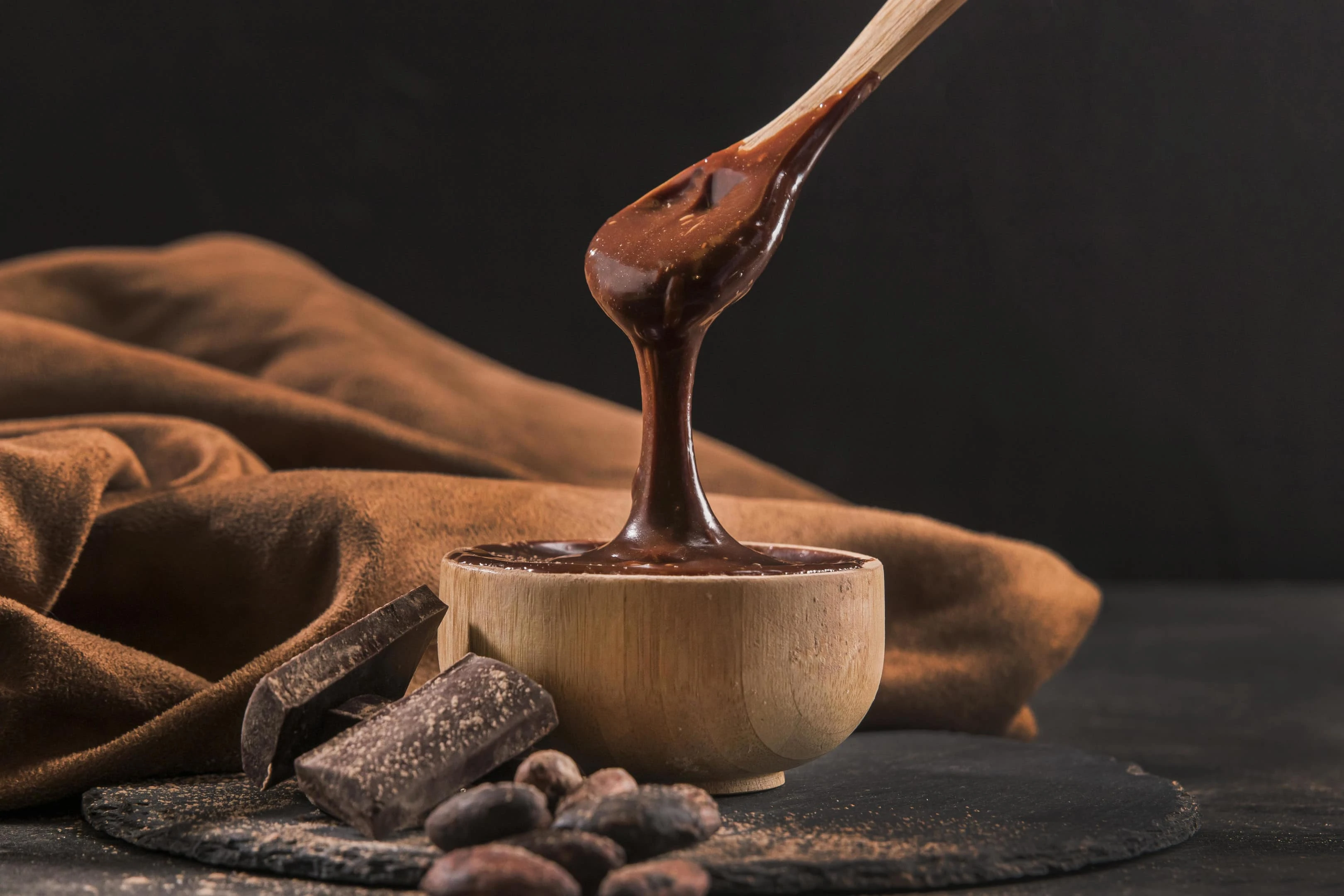 If you enjoy the taste of dark chocolate, you are in luck. The flavonoids in dark chocolate reduce levels of cortisol in the body. Dark chocolate contains lots of magnesium, which reduces the inflammation caused by elevated levels of cortisol.
If you would like to lower your cortisol levels and reduce inflammation, aim to consume an average-sized bar of dark chocolate each day. If you fancy treating yourself to something decadent, you could also make a rich dessert that calls for the use of dark chocolate.
2. Avocado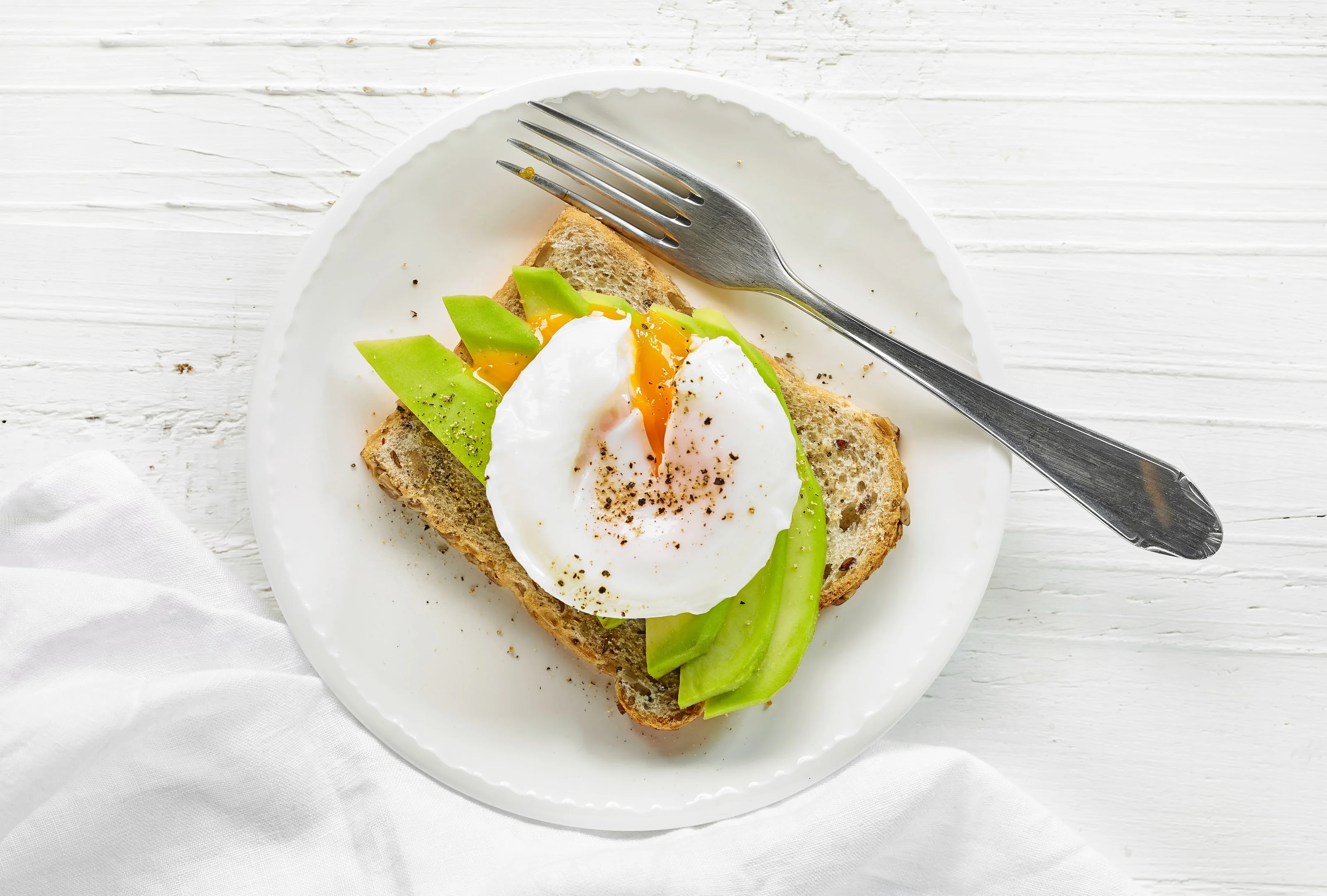 Like many cortisol-reducing foods, avocados have a lot of magnesium, which helps the body metabolize cortisol. Avocados also help your adrenal glands to function efficiently.
Avocados taste great in smoothies, on toast, or mashed into delicious guacamole. Eating an avocado each day is an effective way to help reduce cortisol levels in your bloodstream.
3. Pumpkin seeds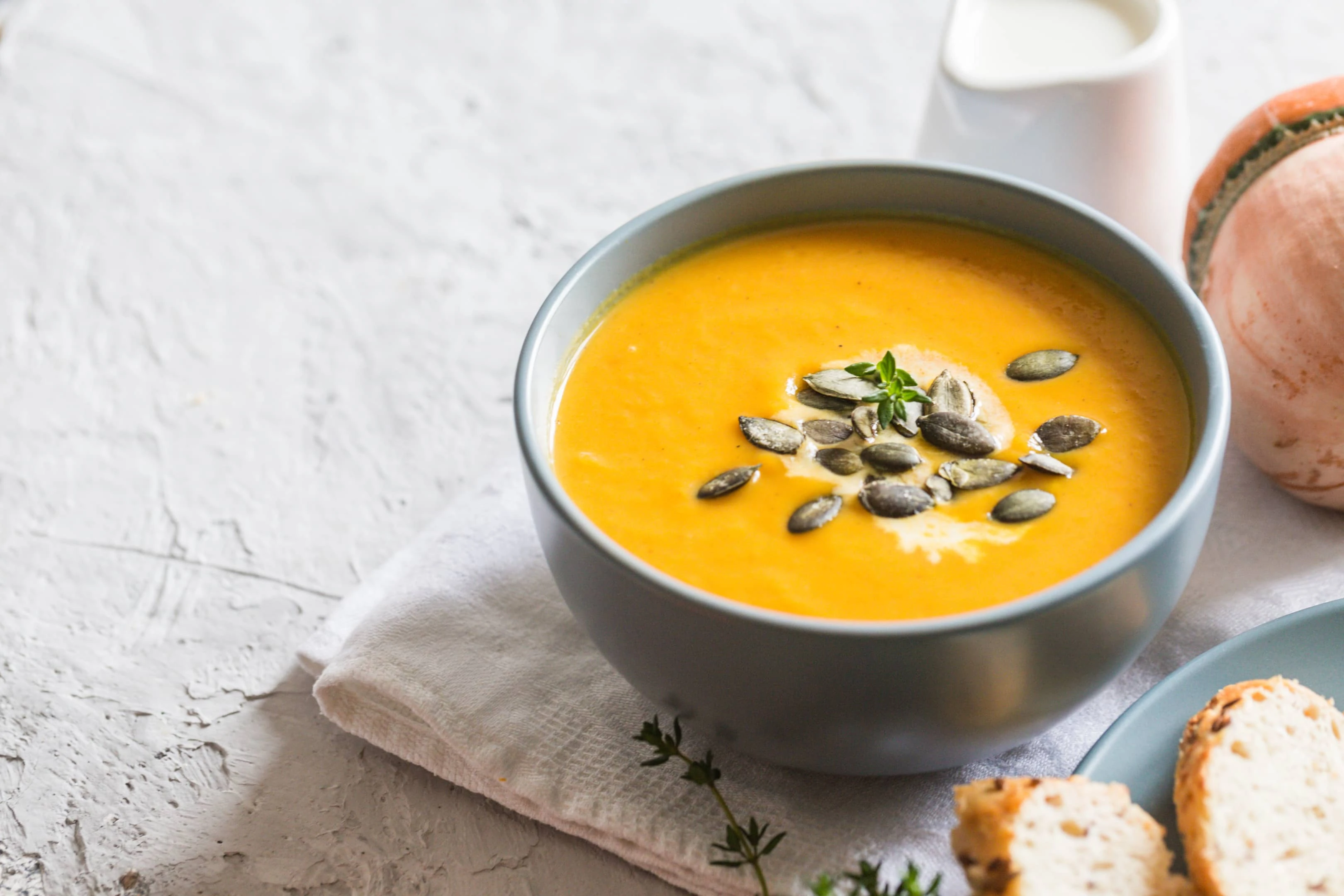 Pumpkin seeds are great for your overall health because they are full of nutrients and antioxidants. Pumpkin seeds are also one of the best cortisol-reducing foods. They contain high levels of magnesium, which may well be the best nutrient for balancing cortisol levels.
There are various ways to include more pumpkin seeds in your diet. You can mix a handful of pumpkin seeds into a salad, toss a few into your breakfast cereal, or blend them into a smoothie. Pumpkin seeds also taste great if roasted in olive oil with salt and pepper.
4. Bananas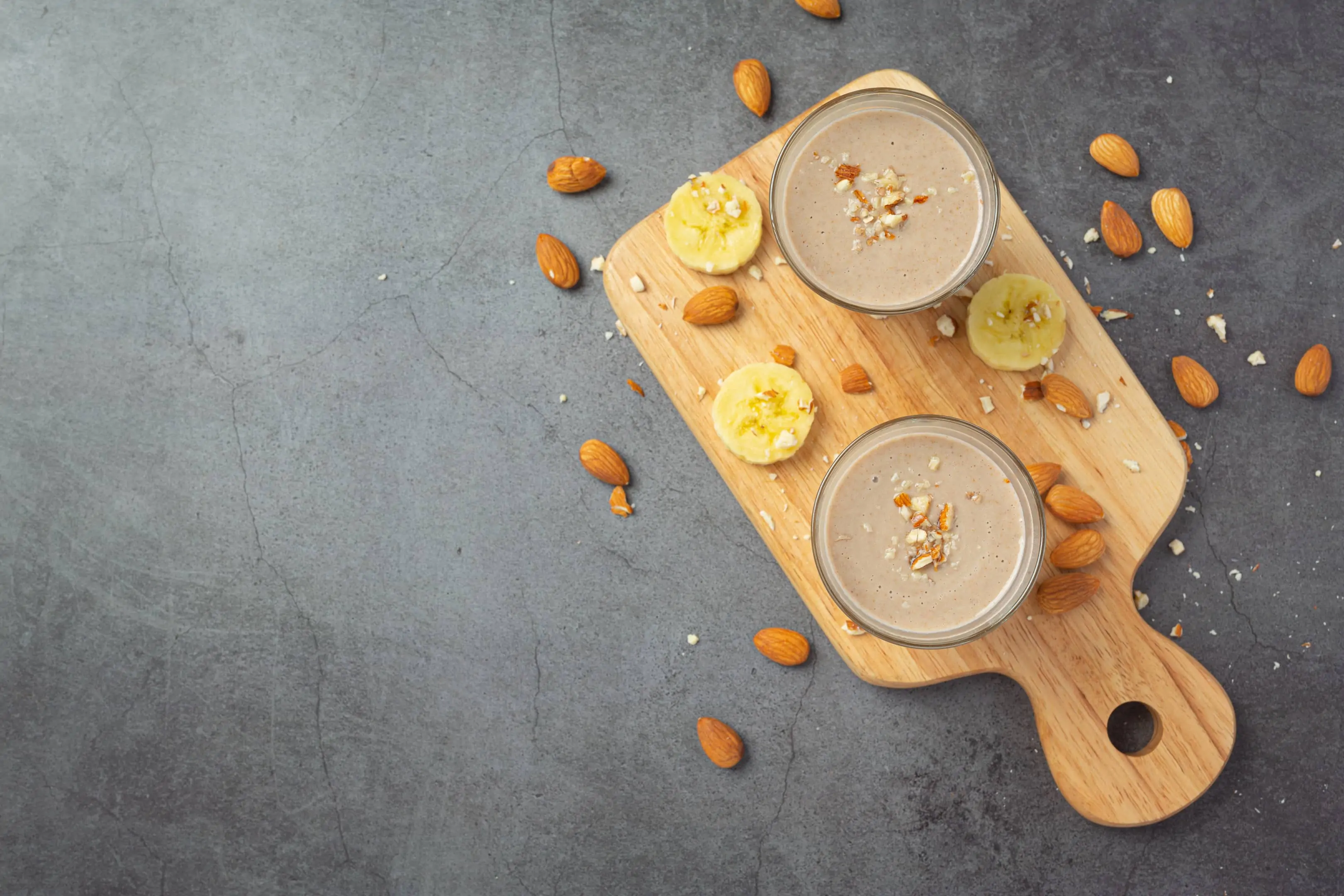 If you are looking for cortisol-lowering foods, consider adding more bananas to your diet. Bananas contain loads of antioxidants and nutrients. They are very high in potassium. When your cortisol levels are too high, your kidneys excrete lots of potassium. Eating plenty of bananas will help restore your potassium levels. Also, it will reduce the side effects linked to elevated cortisol levels.
You can eat bananas on their own, add them to your breakfast cereal, blend them into a smoothie, include them in a salad, or use them to make many different types of dessert, such as banoffee pie, banana fritters, and banana split sundaes.
5. Spinach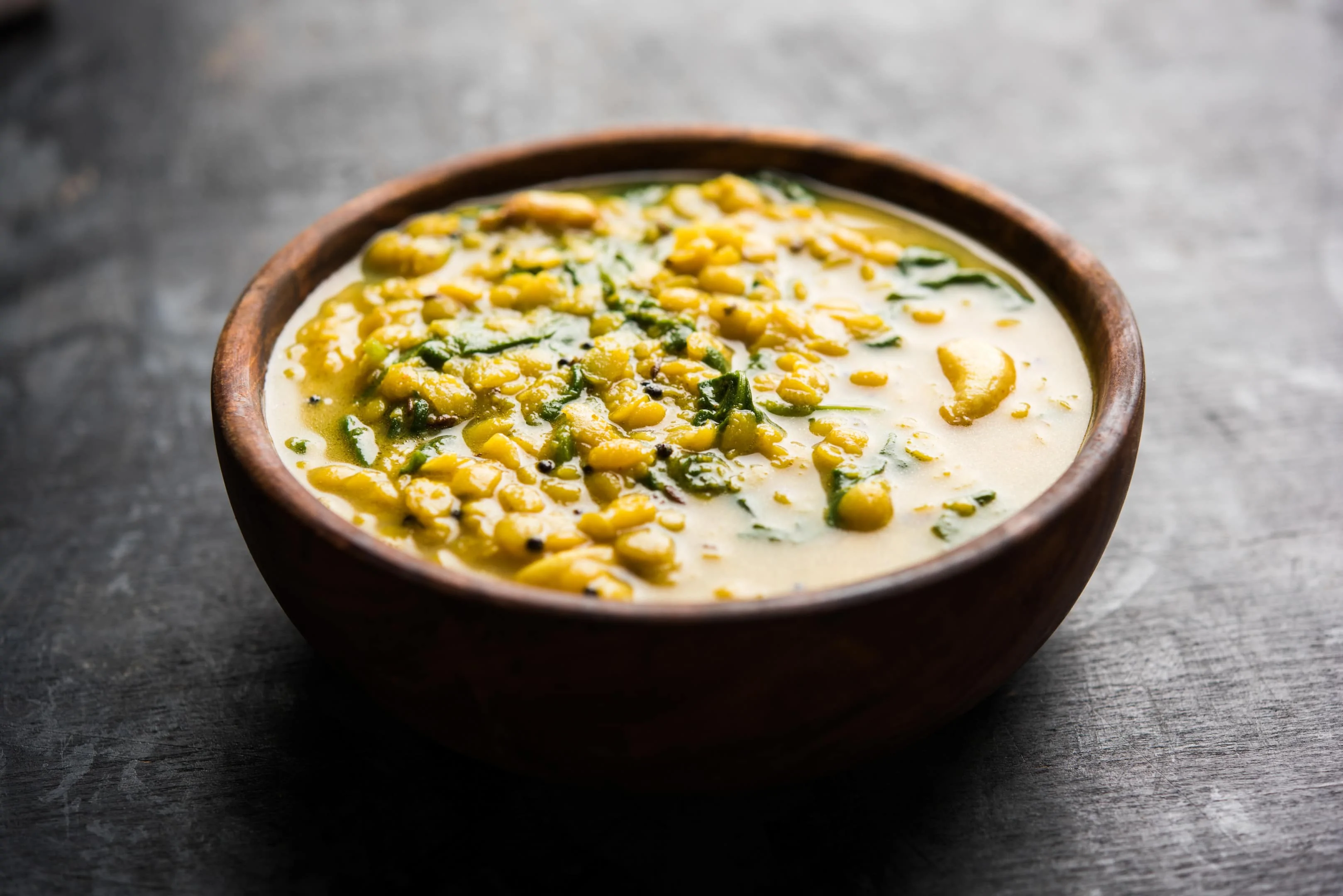 In the late 1920s, Elzie Crisler Segar created a comic strip/cartoon character called Popeye. Whenever Popeye needed extra strength, he consumed a can of spinach. Indeed, spinach is a brilliant food for anyone who wants to increase their strength and vitality. Spinach contains a lot of iron. Iron helps with the construction of red blood cells. Red blood cells fuel your body with the oxygen and nutrients it needs for optimal functioning. When you have plenty of healthy red blood cells, your energy levels increase, and your overall mental health improves.
Spinach is also ideal for balancing cortisol levels because it contains a lot of magnesium. Spinach contains plenty of folates. Having an adequate amount of folate in your diet helps regulate your mood by aiding the synthesis of neurotransmitters serotonin and dopamine.
You can eat spinach raw or cooked. It tastes wonderful in salads, soups, and stir-fries. Spinach is a tasty ingredient in smoothies and sandwiches. It's also one of the chief ingredients in a delicious Greek pastry called spanakopita.
6. Broccoli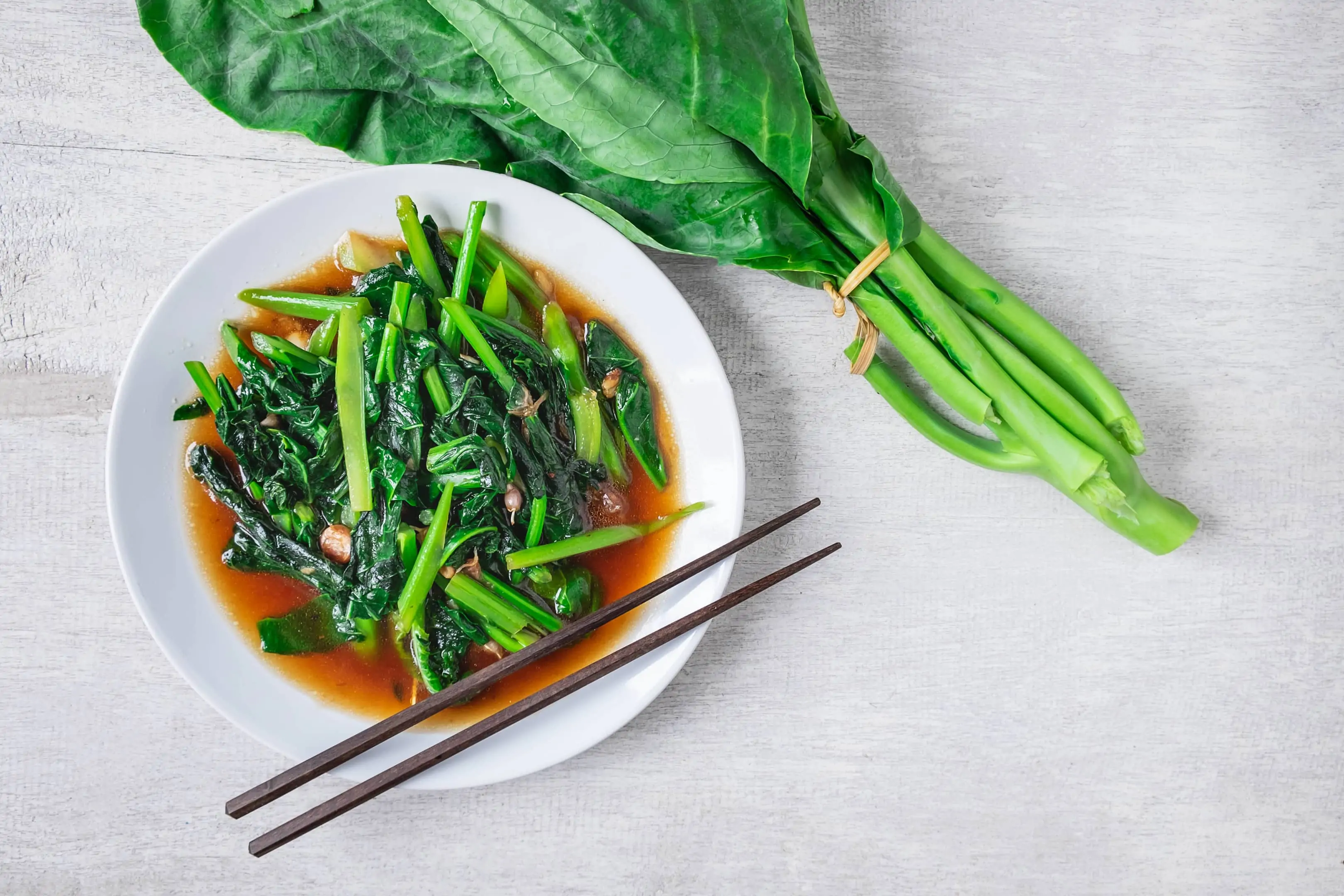 Broccoli contains a lot of vitamin C, which lowers cortisol levels in the bloodstream and helps to regulate your blood pressure. It is a vital vitamin for anyone who wants to reduce their anxiety levels or lose weight around their abdominal area. Aim to eat at least one cup of broccoli every day if you are stressed.
Broccoli is a versatile vegetable. You can add it to salads or include it in your stir-fry. You can also steam it, and have it as a side vegetable when cooking a traditional Sunday roast. Try to use it to make some delightful broccoli and stilton soup!
7. Probiotic yogurt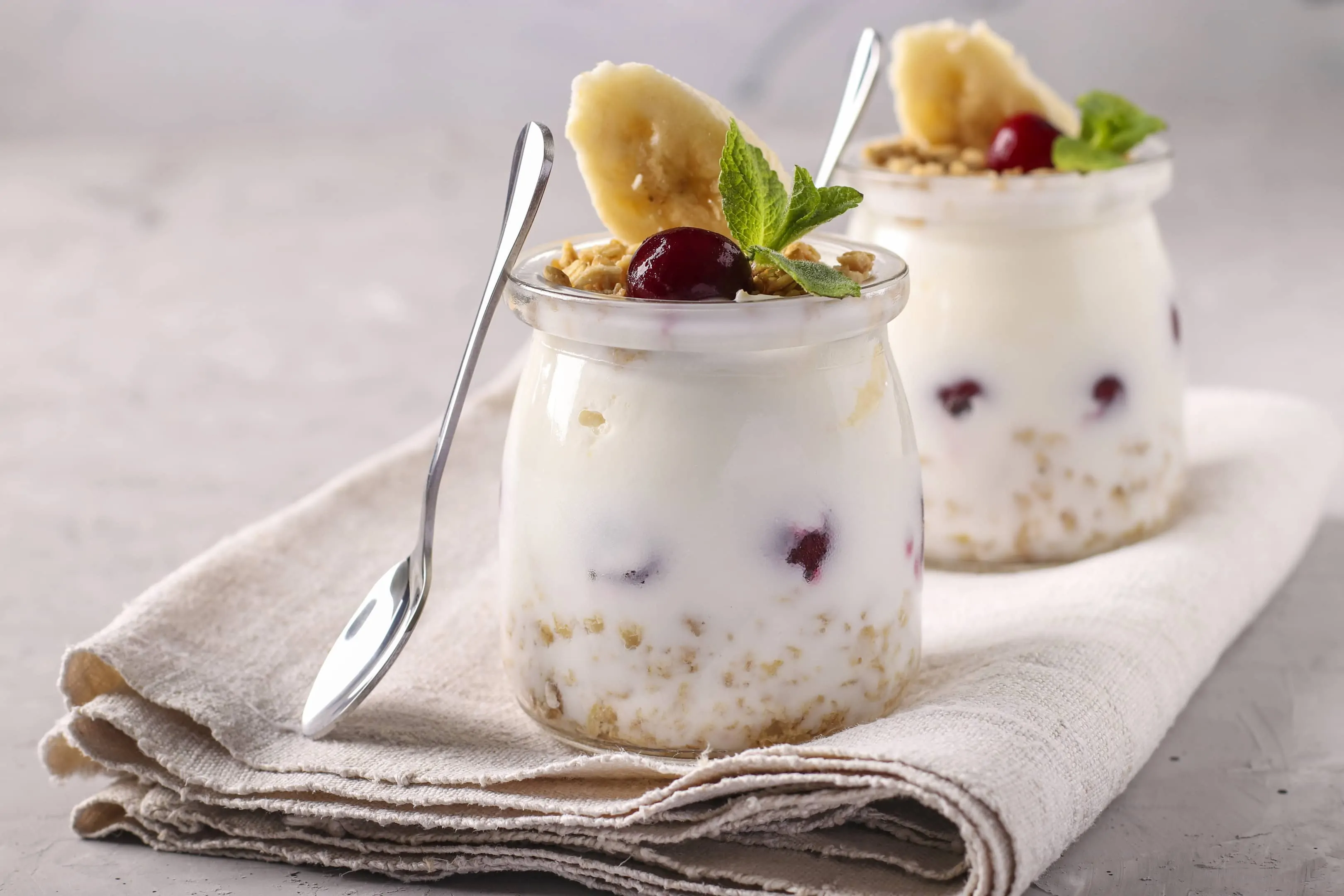 If you are searching for foods that reduce cortisol, consider adding probiotic Greek yogurt to your diet. Probiotics decrease cortisol levels in your bloodstream while increasing serotonin levels, which helps regulate mood. The calcium in probiotic Greek yogurt helps neutralize the pH balance of cortisol and reduce your stress levels.
Probiotic Greek yogurt tastes lovely with fruit, natural honey, nuts, and grains. You can use it to make mouthwatering tzatziki sauce, too. Tzatziki sauce matches perfectly with meat dishes.
8. Pears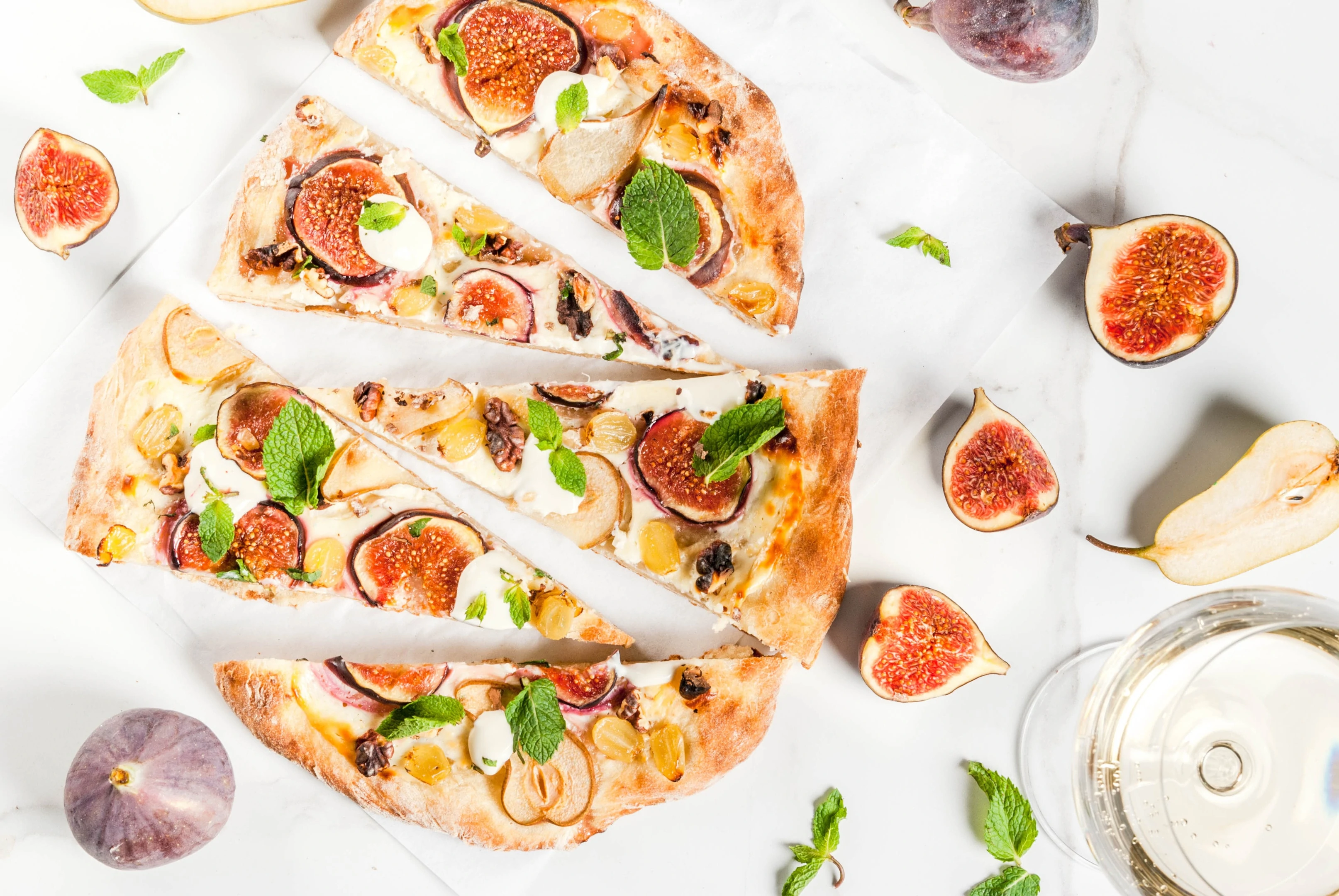 Pears are another fruit to eat if your cortisol levels are high. Pears contain vitamin C and potassium. Both will help you get your cortisol levels back to where they should be.
You can eat pears as they are, add them to a fruit salad, or blend them into a healthy smoothie. You can also poach pears or make a dessert such as a pear crumble.
9. Red peppers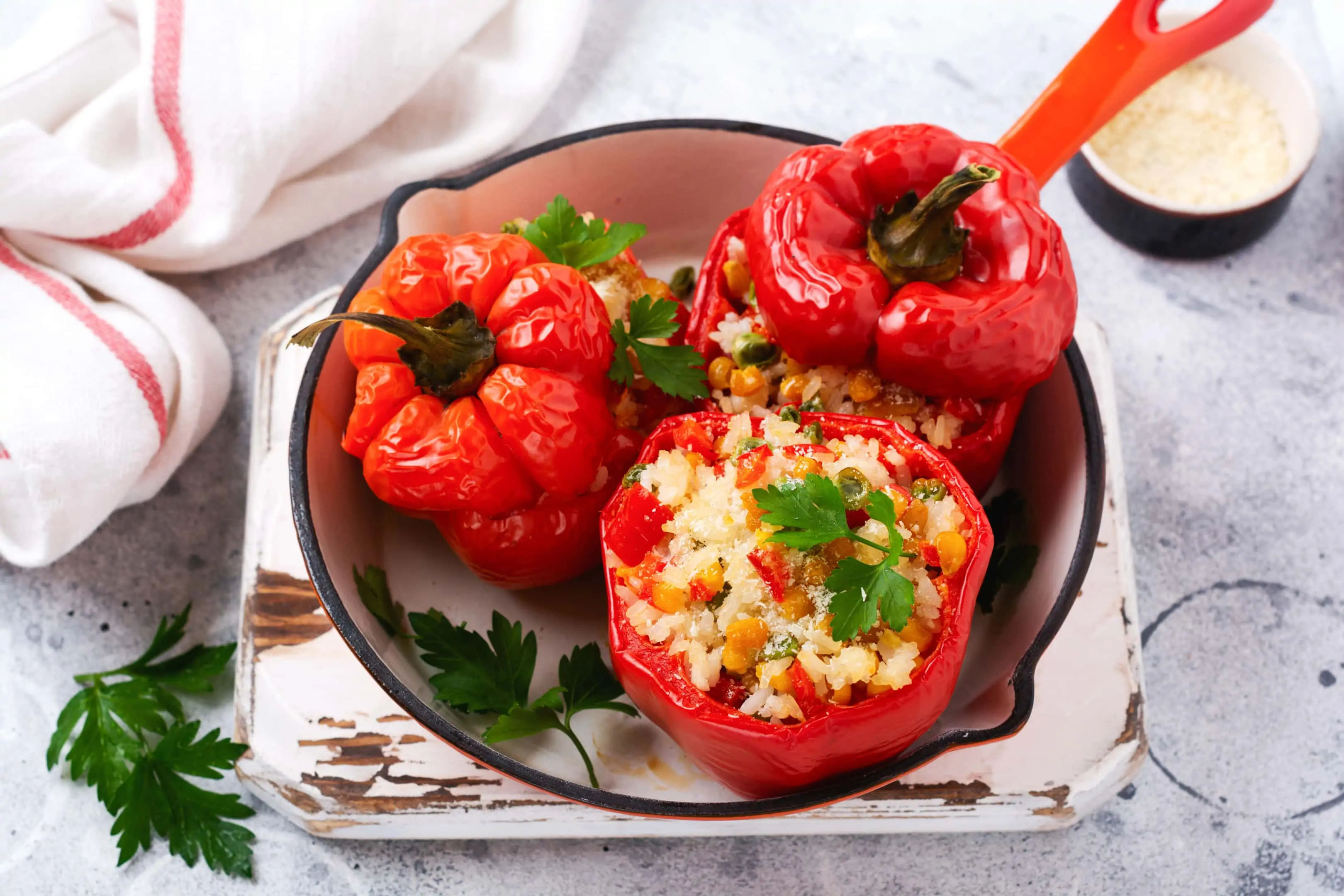 Red peppers contain more vitamin C than oranges. Vitamin C is excellent for your adrenal glands, and it helps regulate cortisol levels, so you feel less anxious.
So many different recipes call for the use of red peppers. You can add them to salads and stir-fry, make red pepper soup, or try them stuffed with other ingredients such as rice, meat, or cheese.
10. Tuna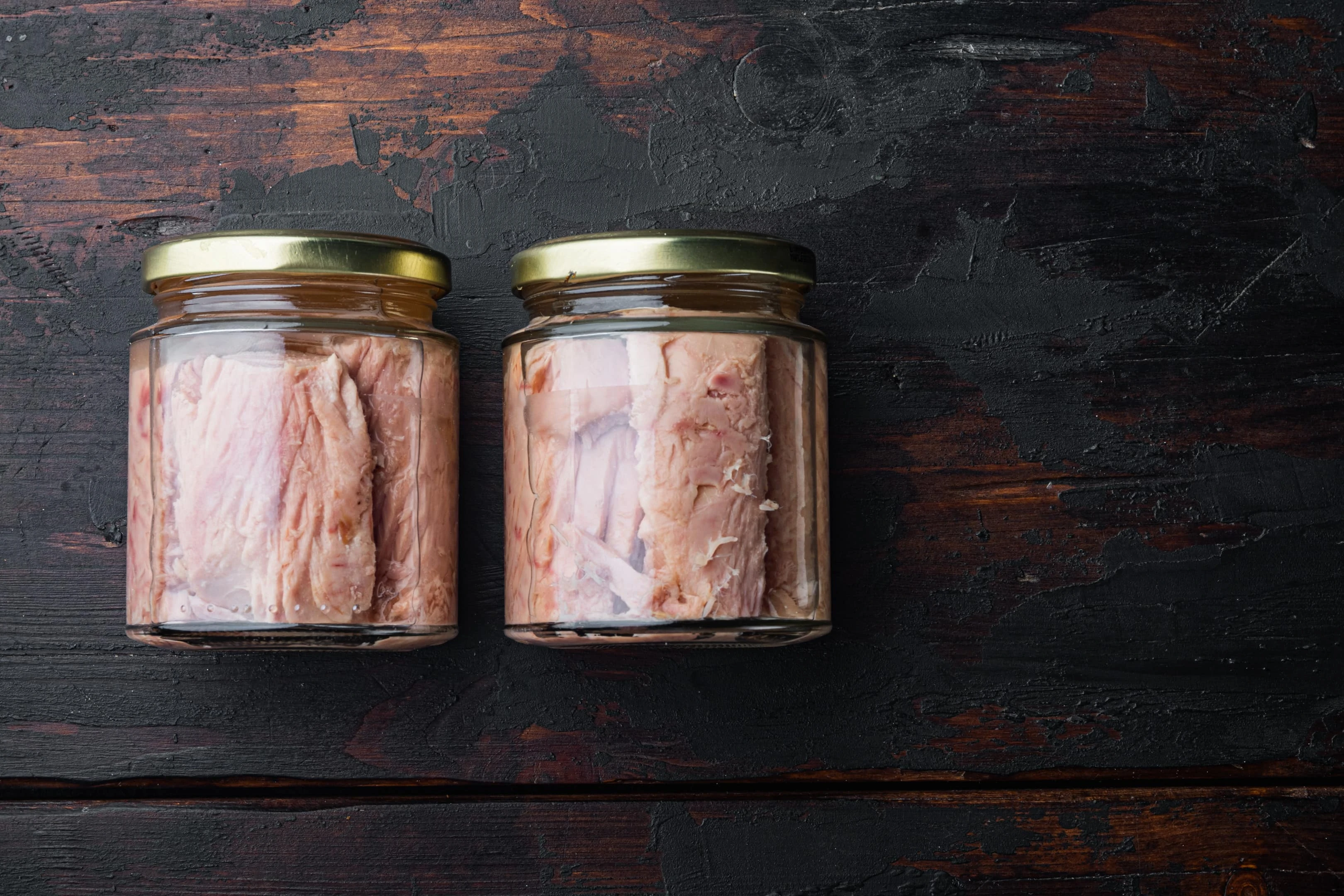 Pescatarians looking for foods that reduce cortisol should consume more tuna. Tuna is a source of magnesium and Omega-3 fatty acids. Both nutrients help lower cortisol, therefore reducing stress and anxiety. Magnesium and Omega-3s also reduce inflammation.
Canned tuna tastes sublime with pasta or in sandwiches with mayonnaise and onion. Alternatively, consider buying some tuna steaks. Tuna steaks go nicely with a flavorful salad and a few potatoes.
11. Walnuts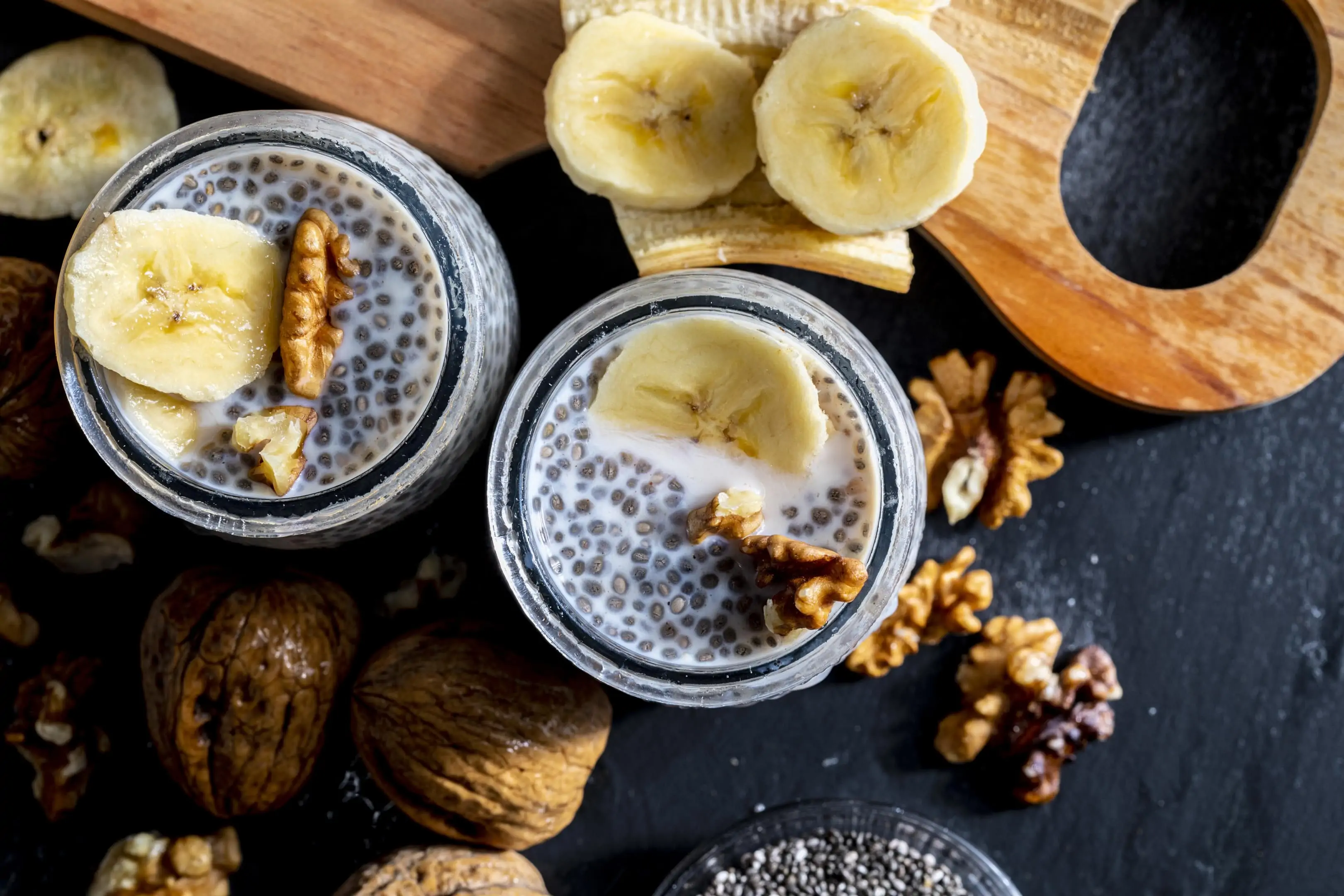 Walnuts are great for vegans and vegetarians in search of cortisol-reducing foods. Walnuts have top levels of omega-3 fatty acids. Eating a handful of walnuts each day will help you feel more relaxed. You will probably shed a little body fat, too.
Walnuts are enjoyable on their own. They also taste delicious in salads or as part of your breakfast cereal. You can also use walnuts to make cakes, candies and sauces. However, it is wise to keep the desserts to a minimum to reduce your abdominal fat.
12. Eggs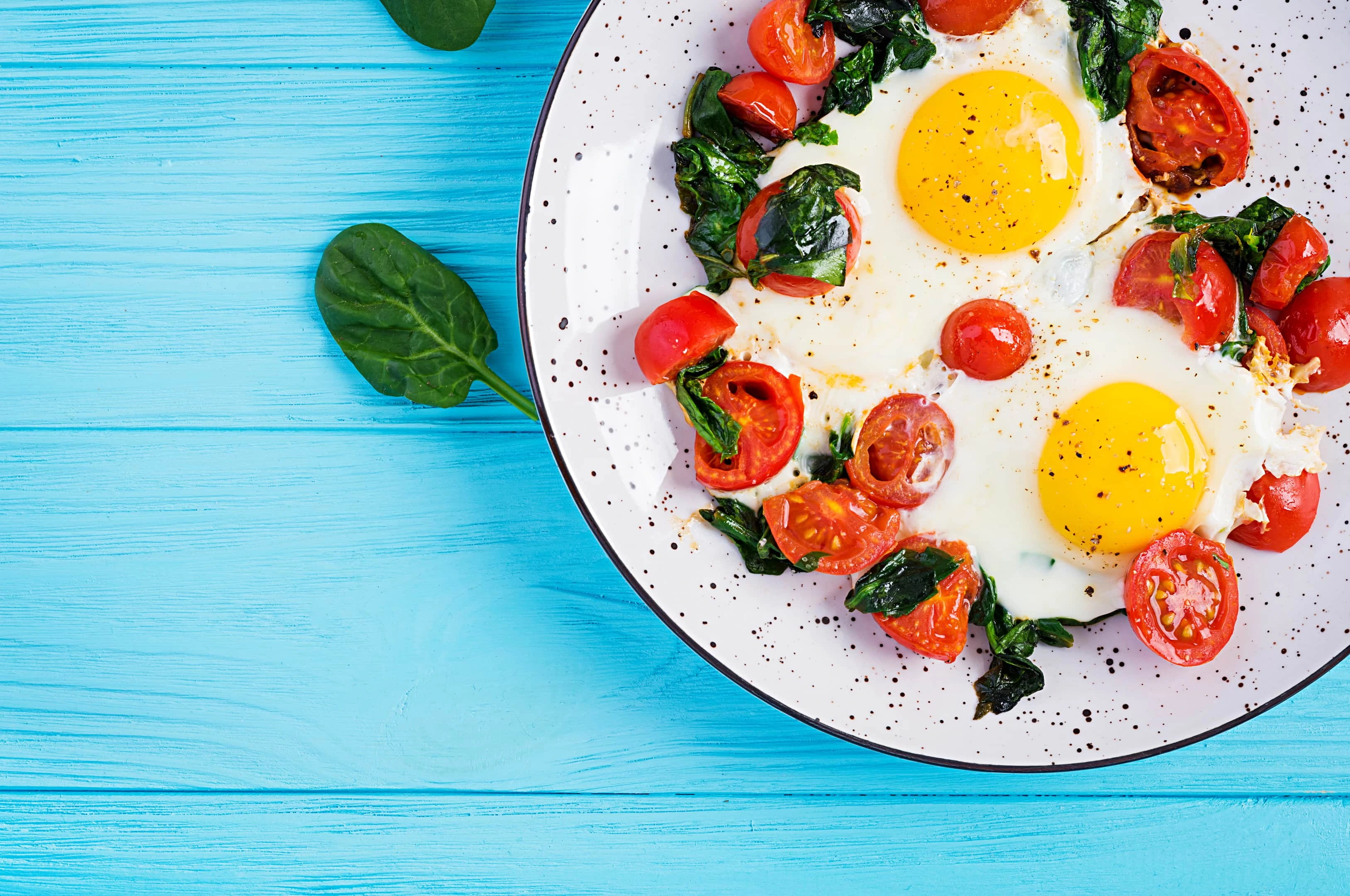 When it comes to foods that reduce cortisol, eggs are another wise choice. Eggs are rich in omega-3s and folate. Both nutrients are useful in reducing high cortisol levels.
Countless recipes use eggs. However, stick to healthy egg recipes if you are overweight. The healthy way to cook eggs is to boil or poach them rather than frying or scrambling. Do not add butter or salt to the eggs if you are trying to safeguard your health.
13. Shrimp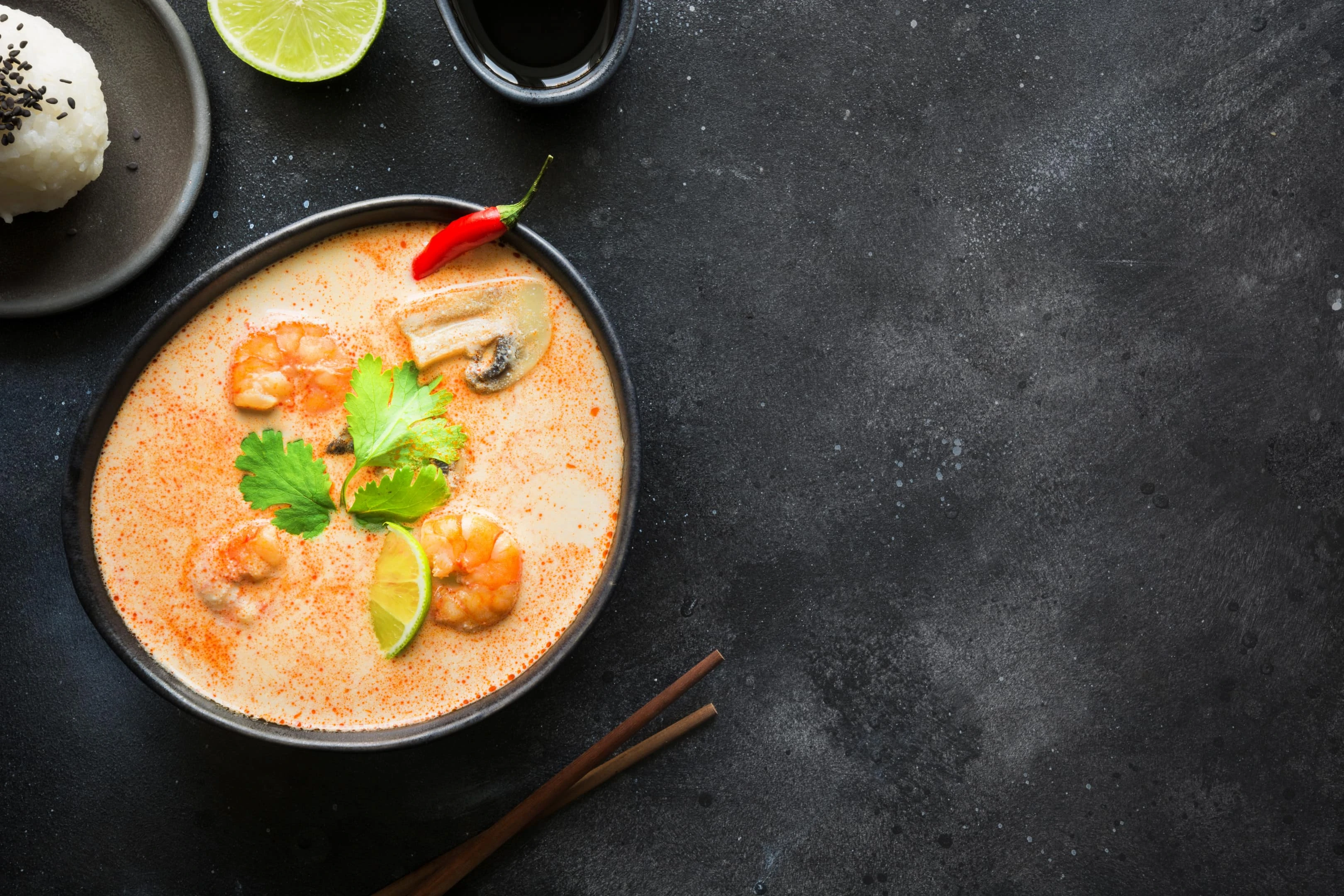 Shrimp is a wise choice for cortisol-reducing foods. Shrimps are full of B vitamins. B vitamins are beneficial for the adrenal glands, so consuming them balances out the cortisol levels in your bloodstream.
Shrimps match nicely with garlic, butter and lemon. They are palatable in a salad or pasta and are in many Mediterranean and Oriental dishes.
14. Anchovies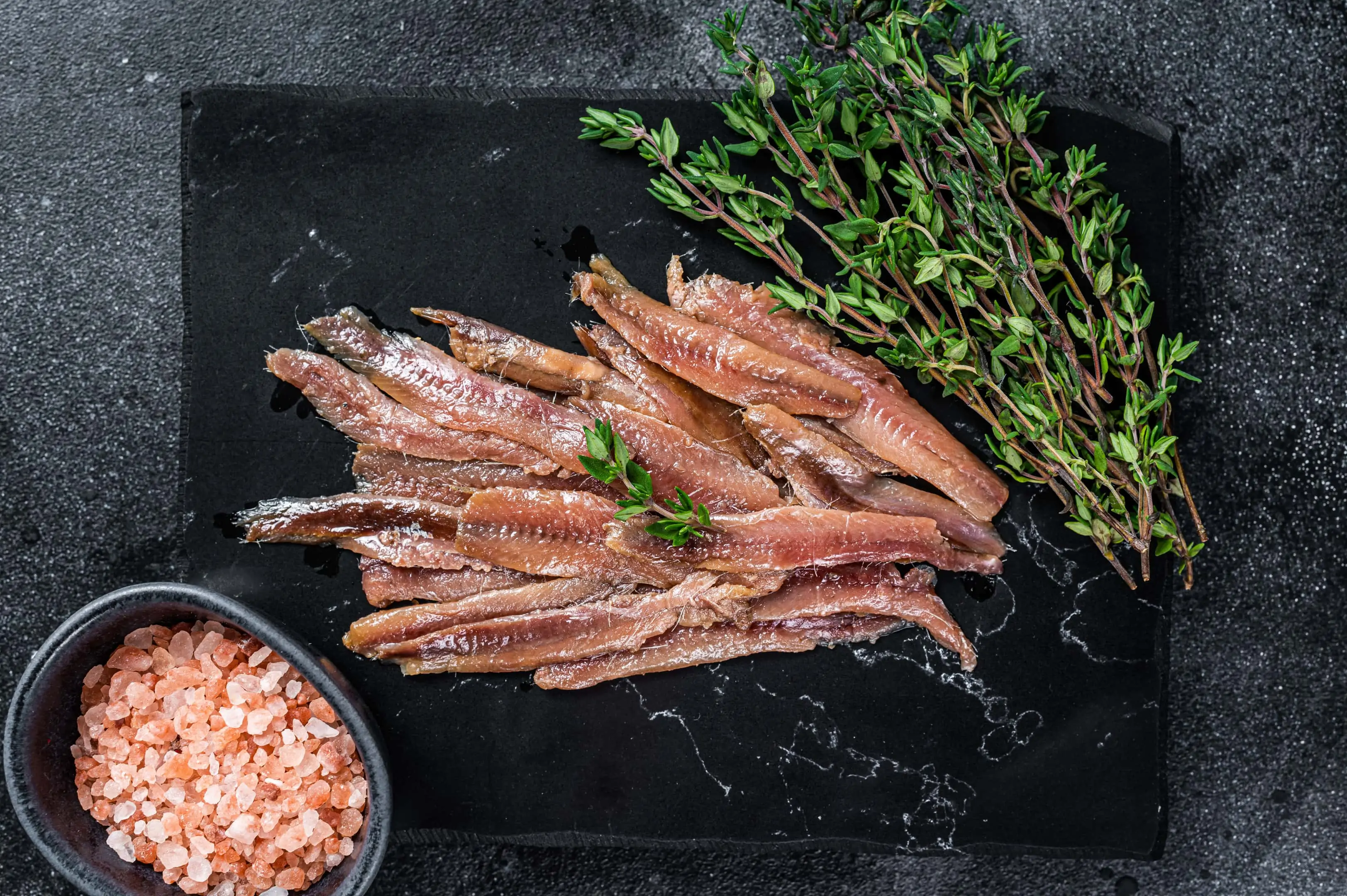 Anchovies are not for everyone. Some people cannot stomach their strong taste. However, anchovies contain omega-3 fatty acids, which help lower high cortisol. They are also full of B vitamins, which stabilize mood.
Anchovies make a tasty addition to pizza, pasta dishes, and salad. They also taste nice with garlic. If you can handle the strong taste of anchovies, be sure to include them in your diet.
15. Sauerkraut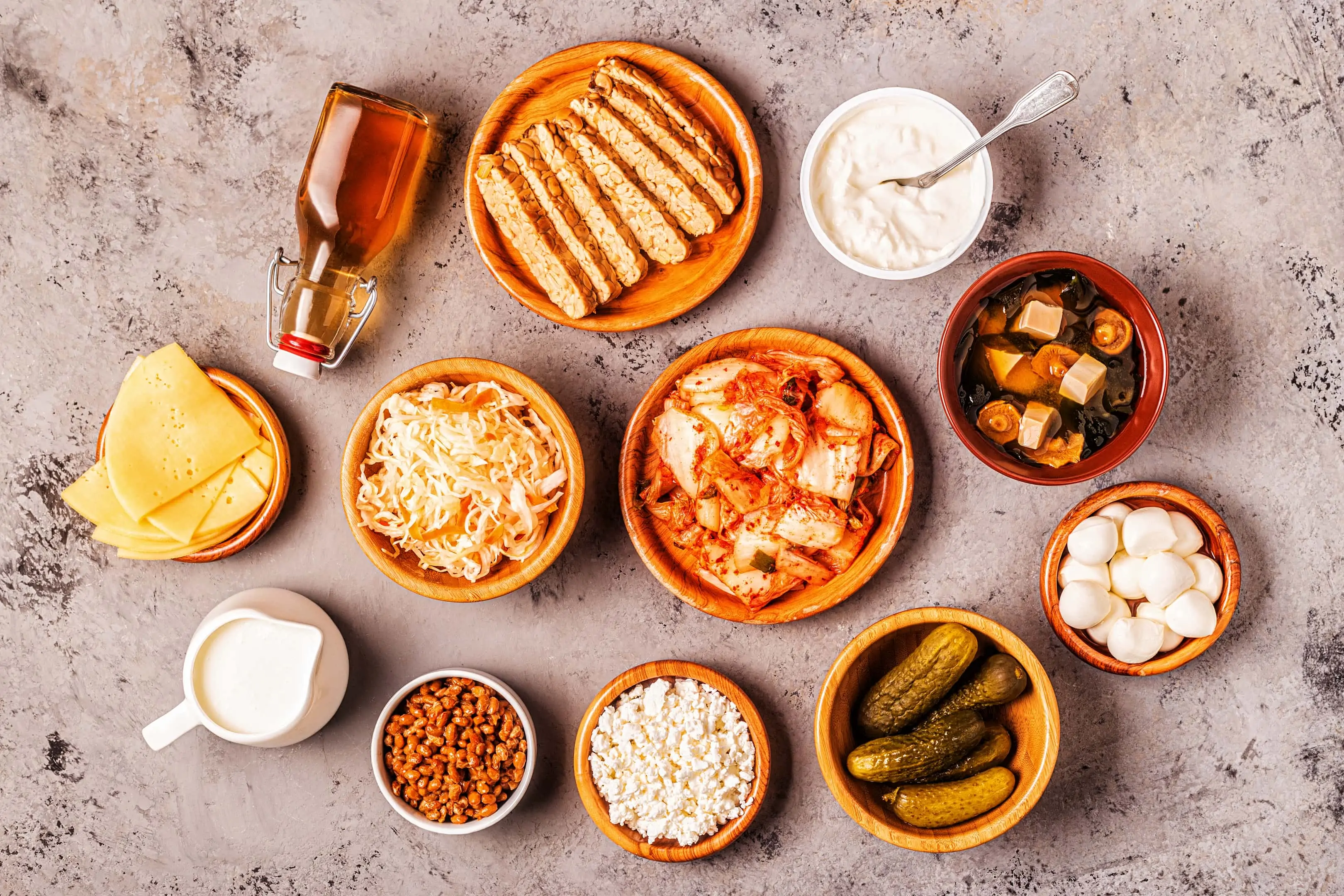 Sauerkraut has probiotic properties. It also aids with food absorption, so you will not suffer from indigestion. The pain of indigestion can increase cortisol levels. Sauerkraut contains magnesium, too.
Would you like to know what goes nicely with sauerkraut? If so, try consuming it with salted meat such as sausage. Sauerkraut also tastes delicious with smoked salmon and pasta.
Foods to avoid
Some foods increase the level of cortisol in your body. It is best to avoid these foods when you want to lower your cortisol levels. Here are some foods that raise cortisol levels:
Hydrogenated cooking oil
Fruit juice
Chocolate cake
Bread
Cookies
Processed meats
Sugary snacks
Other natural ways to reduce cortisol levels
Looking to reduce your cortisol levels and feel more relaxed? While diet plays a significant role, there are other natural ways to support your body's stress response. Here are some products and techniques you can try:
Mindful practices — Engage in meditation, yoga, and deep breathing exercises to dive deep into relaxation. Unearth inner peace and discover the tranquility that lies within.
Weighted blanket — Experience the comforting embrace of this anxiety-reducing tool. Proven to improve sleep quality, it's like a gentle hug for your nervous system. [View on Amazon]
Infrared sauna blanket — Dive into the therapeutic warmth of this blanket to lower cortisol levels, enhance circulation, and unlock deep detoxification. [View on Amazon]
Hemp oil — Tap into the natural relaxation benefits of this full-spectrum tincture. It is known to reduce cortisol levels and promote overall well-being. [View on Amazon]
Aromatherapy diffuser — Elevate your environment with calming essential oils. From lavender to eucalyptus, let every scent guide you to tranquility. [View on Amazon]
Adaptogenic teas — Sip your way to serenity with herbal teas rich in adaptogens. From ashwagandha to holy basil, each brew is a step towards balance and peace. [View on Amazon]
Boost your mood and well-being — Regular exercise is your secret weapon against stress and for enhanced mental clarity.
By incorporating some of these natural products and techniques into your routine, you can support your body's stress response and promote overall wellness. Give them a try and see how they can help you feel your best!
Disclaimer: Being an Amazon Associate, I earn a small commission from eligible purchases.
Sit back and relax
While it's okay to feel overwhelmed by stress and anxiety from time to time, if this has become a regular thing for you, check with your doctor to see if everything is fine with your hormone levels. Remember to not take any action with your diet without consulting a professional. If your cortisol levels end up being too high, reconsider and adjust your diet with an approach toward foods that reduce cortisol levels. Consuming lots of those foods will help you feel less stressed and more relaxed. Yet you should not expect to see immediate results. It might take several weeks to notice the benefits of following a diet to lower cortisol. However, if you stick to your diet plan, you will eventually feel happier and more relaxed.