Life can be stressful at times, and often, the things which cause us stress are far out of our control, making us feel helpless. When you feel that way, it's important to take back control in any way you can, no matter how small. In doing so, you will feel a lot more motivated and positive regarding the less controllable aspects of your life. A great way to take back a little control, while also physiologically lessening your burdens of stress, is by making a few changes to your nutrition habits. 
You are what you eat. We must have heard that saying a thousand times, most of the time brushing it off, but it holds much more truth than we may initially think. It goes much deeper than to simply 'eat good to feel good', though that is fundamentally true. With scientific-backing and extensive, thorough research, it has been proven that some foods will reduce your stress levels by lowering the amount of cortisol within your body — and if it sounds too good to be true, I assure you it is not!
Jump to:
So what exactly is cortisol?
Before we try to get rid of it, we need to understand what cortisol is and what it does. Cortisol is commonly called the 'stress hormone' and we produce it within our bodies' adrenal glands. When our bodies undergo any stress, whether mental or physical, cortisol is released, triggering our bodies' fight-or-flight response.
Imagine. It can make your heart race and pound in your chest, send blood rushing to major muscle groups, cause pupils to dilate, your mind to sharpen and increase your tolerance for pain so you are prepared to battle any life conflict. Cortisol certainly can help us get through a crisis in the short-term.
There is no denying cortisol is vital for the proper functioning of our bodies. It controls our body's use of protein, carbohydrates, and fats; manages inflammation and regulates blood pressure; raises blood sugar levels; synchronizes your circadian rhythm; and boosts energy — all good things.
Yet a constant state of stress produces cortisol levels that remain high, and levels that remain in overdrive negatively impact our well-being in a myriad of ways leading to a downward health spiral, where you find yourself feeling wired, then tired, and wired again to feeling just plain old exhausted; called adrenal exhaustion.
Scientists have long been aware of the conditions associated with such sustained cortisol levels: Alzheimer's disease, heart disease, and type 2 diabetes, among others. It has also been determined that taking adaptive measures in midlife is imperative to happier and healthier aging in later years.
The only way to regain adrenal health is to restore the bodies' natural cortisol levels, normalizing cortisol levels to ensure lifelong health. A natural means of lowering cortisol is to eat a healthy, balanced diet incorporating the kinds of foods conducive to bringing about these changes, foods that lower cortisol levels and keep them stable. Here are a few to get you started!
Foods that reduce cortisol
1. Dark chocolate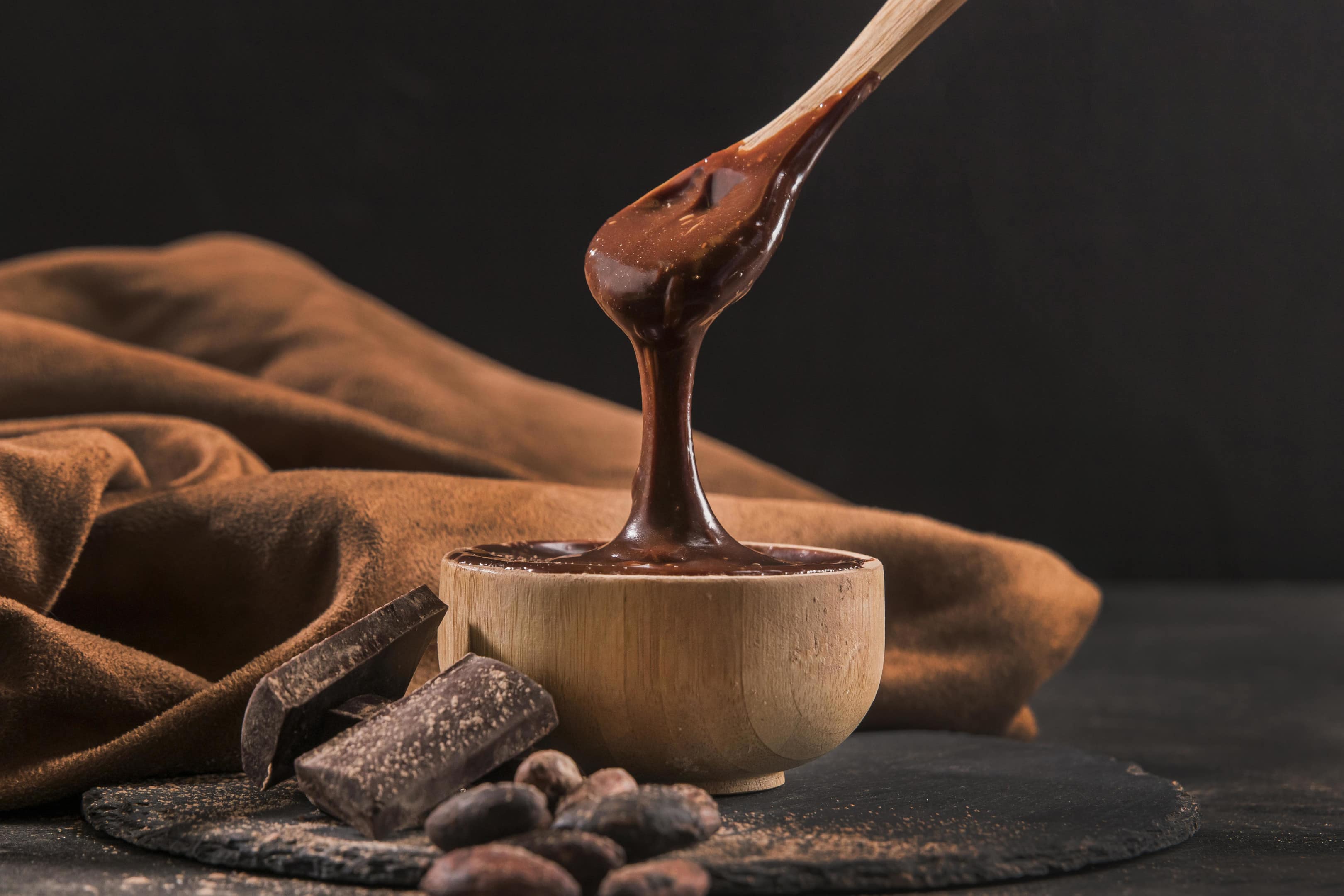 Sweet news for chocolate lovers; a square of dark chocolate daily for two weeks has been shown to lower cortisol levels in individuals under stress. At last, we finally have a justifiable excuse to eat that chunk of chocolate or drink a hot, velvety cup of hot chocolate to kick start our day. It is advised to choose chocolate that contains above 70% organic cacao, so keep this in mind before getting too excited!
2. Strawberries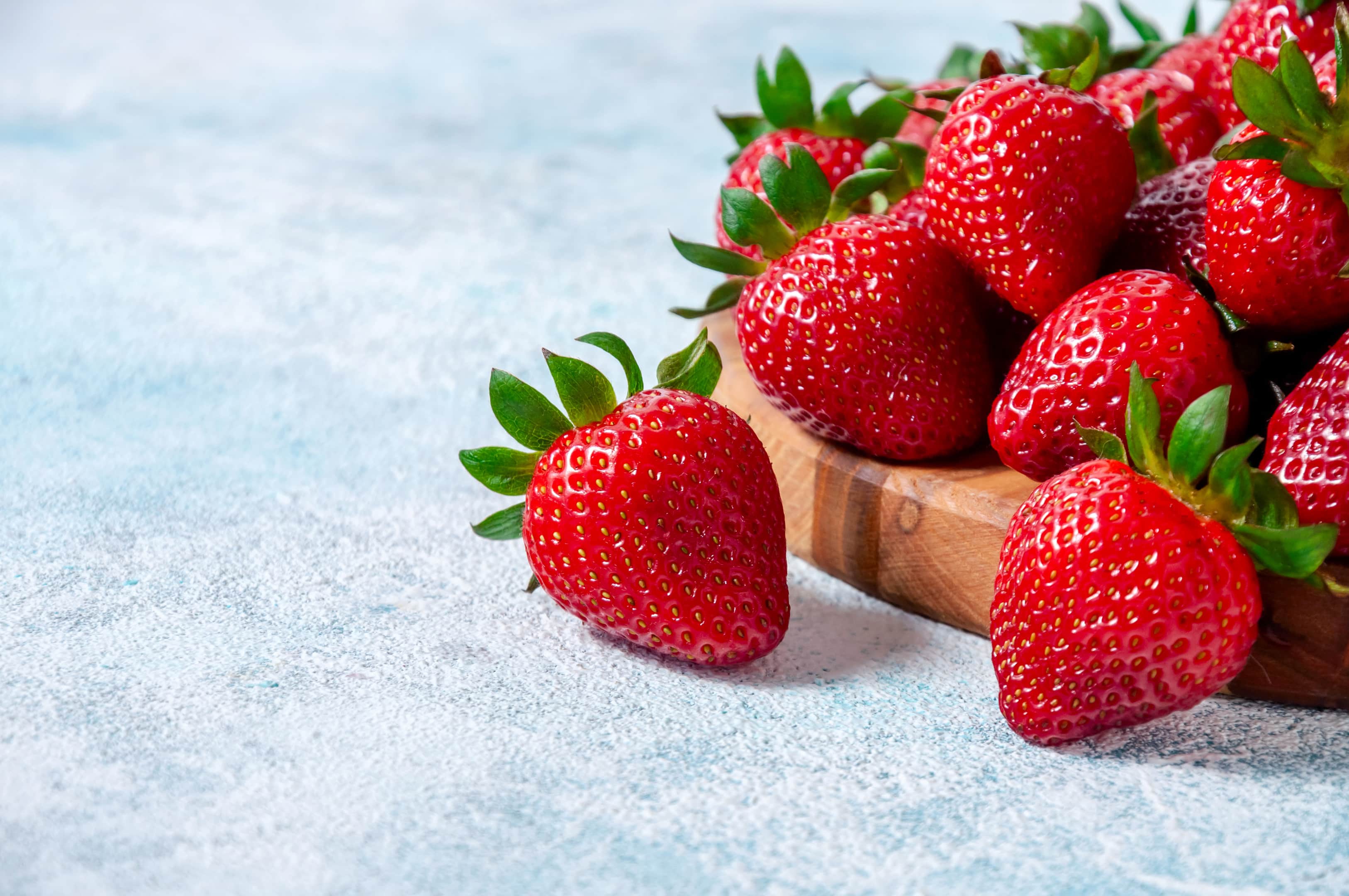 A taste of summer. Just one cup of 'Genus Fragaria' laden with anthocyanin and anti-inflammatory antioxidants can provide 89 mg of vitamin C. Vitamin C increases our ability to cope with stress and fight disease when our immunity is at its lowest. Moreover, studies have shown a strong relationship between anthocyanin and heart health, indicating a reduced risk of heart disease and stroke by protecting blood vessels.
Strawberries dipped in melted dark chocolate not only taste delicious, but are the perfect stress-fighting dessert.
3. Blueberries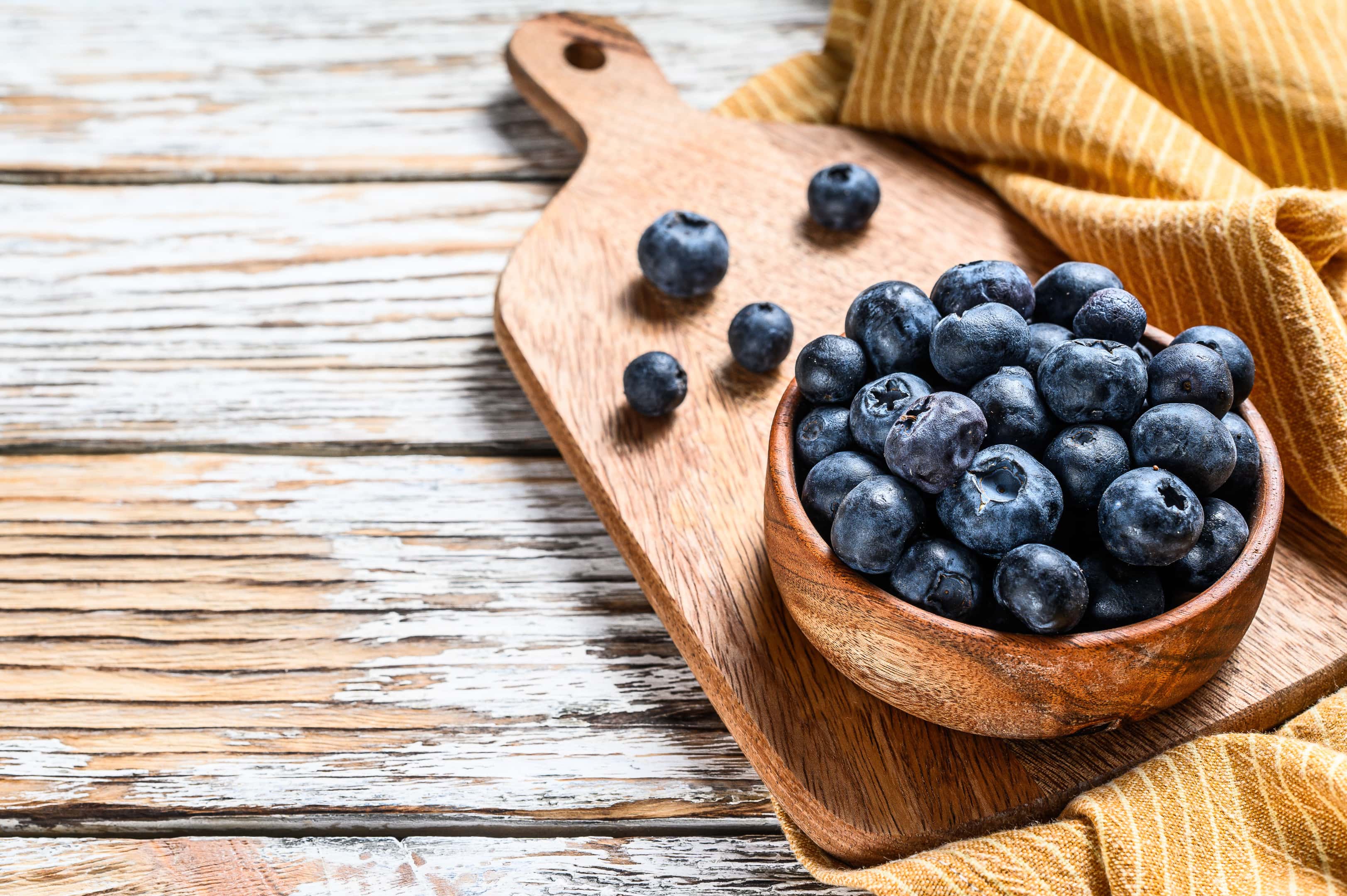 Blueberries are the tiny yet mighty king of berries, and possibly all foods that lower cortisol! For centuries past, blueberries have played a huge role in North American homeopathic culture. Packed with vitamin C, K, and a powerhouse of antioxidants, they reduce oxidative stress and increase anti-inflammatory cytokines. Naturally sweet, blueberries are incredibly easy to incorporate into a healthy diet. Throw a handful of blueberries over granola, yogurt, and almonds for a mighty anti-stress parfait, or try a yogurt chia pudding with blueberry compote.
4. Papaya
Though its origin may be somewhat obscure, there is no doubt about papaya's health value. Papaya is commonly utilized in folk medicine for a host of afflictions, from warts to stomach aches. However, of more interest is the abundance of Vitamin C and lycopene, an essential antioxidant in times of stress and anxiety, inhibiting the oxidation of cholesterol, which otherwise would narrow one's arteries. Try juicing papaya with red pepper and fresh ginger for a refreshing, zingy pick-me-up!
5. Avocados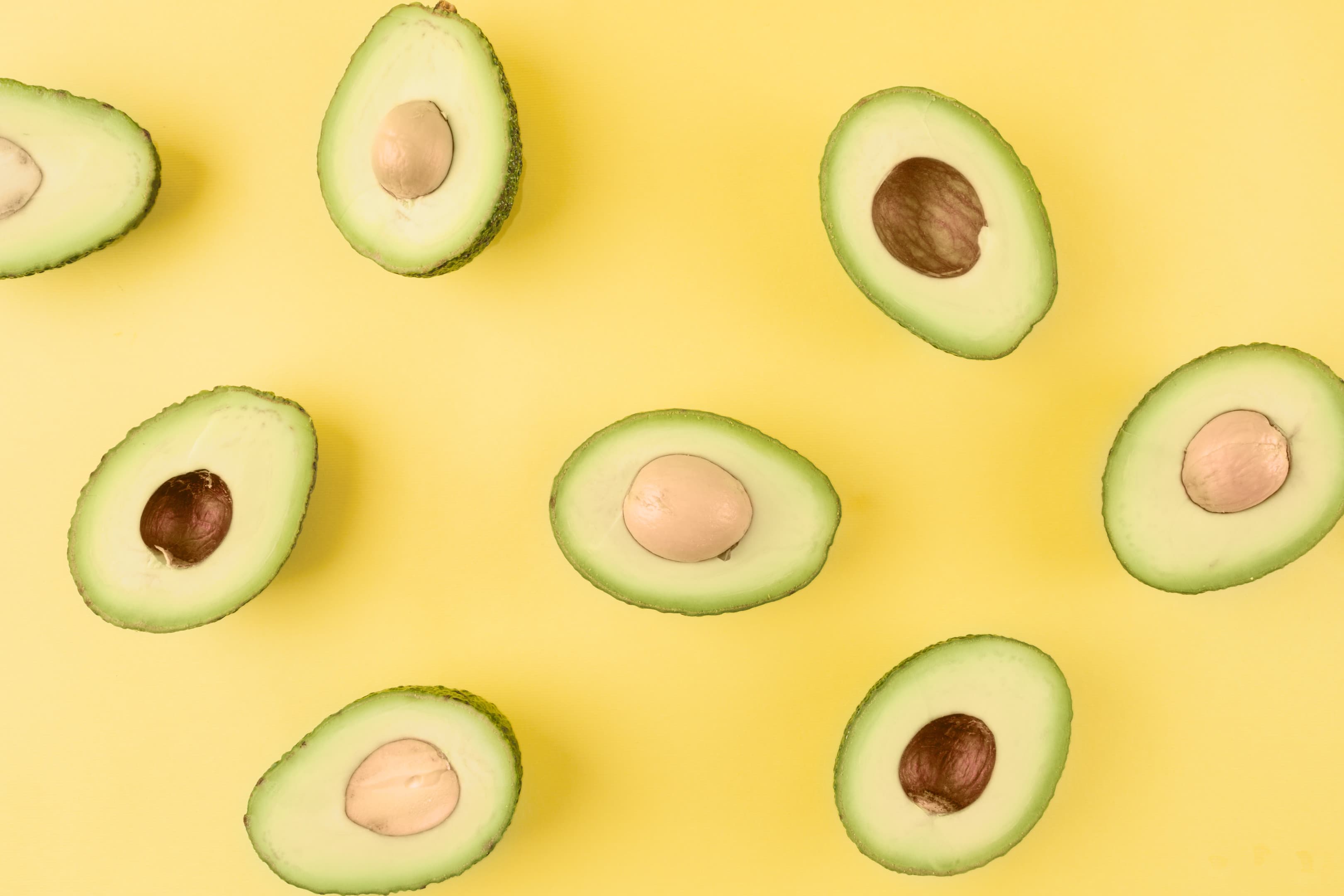 Health with history; avocados were discovered by the Aztecs and date back to 500 BC. Ask anyone to name a superfood today and avocado will likely be right up there, being an excellent source of heart-healthy fats and stress-relieving B vitamins, which promote a healthy brain and nerve cells. B vitamins can truly make us happy, and during times of stress when the body needs to replace lost potassium, avocado has it in plentiful supply, with 250mg of potassium per serving! Avocado is not only super healthy but also super tasty and can be combined with almost anything. Written records of guacamole can be found as far back as the 1500s. A creamy, avocado-based dip that's commonly associated with Mexican food, guacamole makes a yummy, healthy, stress-busting lunch. Combine mashed avocados with onions, fresh-pressed garlic, lime juice and olive oil, and smear it on your bread of choice.
6. Garlic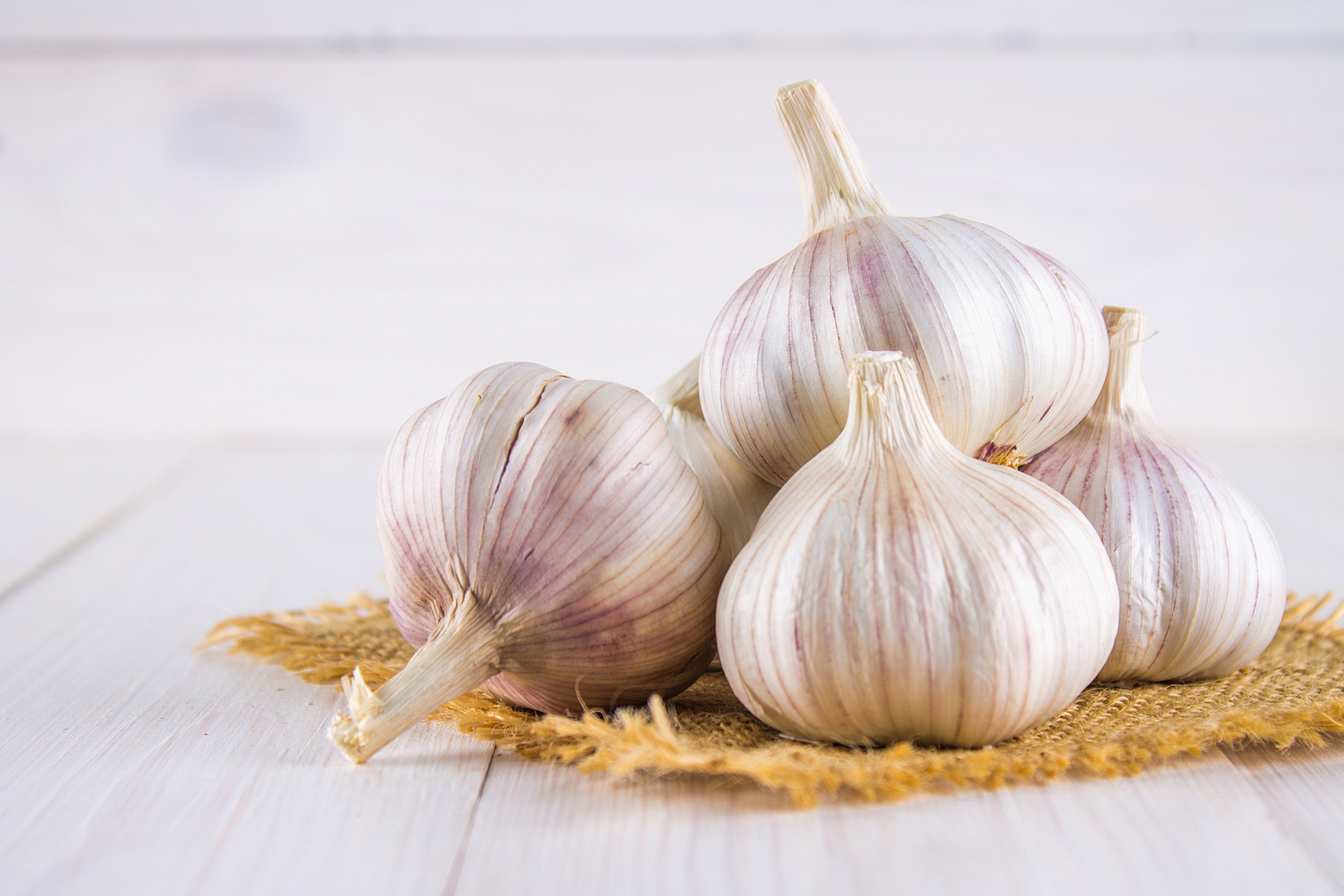 Once revered by the ancient Egyptians, garlic contains potent medicinal properties and can play a crucial role in balancing a stressful life. With roots in central Asia and Iran, it is now a favored seasoning globally. In addition, the medical profession recommends raw garlic to be eaten daily to boost the immune system, reduce the number of stress hormones ravaging our bodies and to act as a powerful tonic against fatigue. Garlic is also known to restore important antioxidants and to decrease glucose levels, which have a habit of rising when we become stressed. Use it in guacamole, to liven salad dressings, or in a fresh and simple Italian bruschetta oozing with the benefits of oils from the olives.
7. Ashwagandha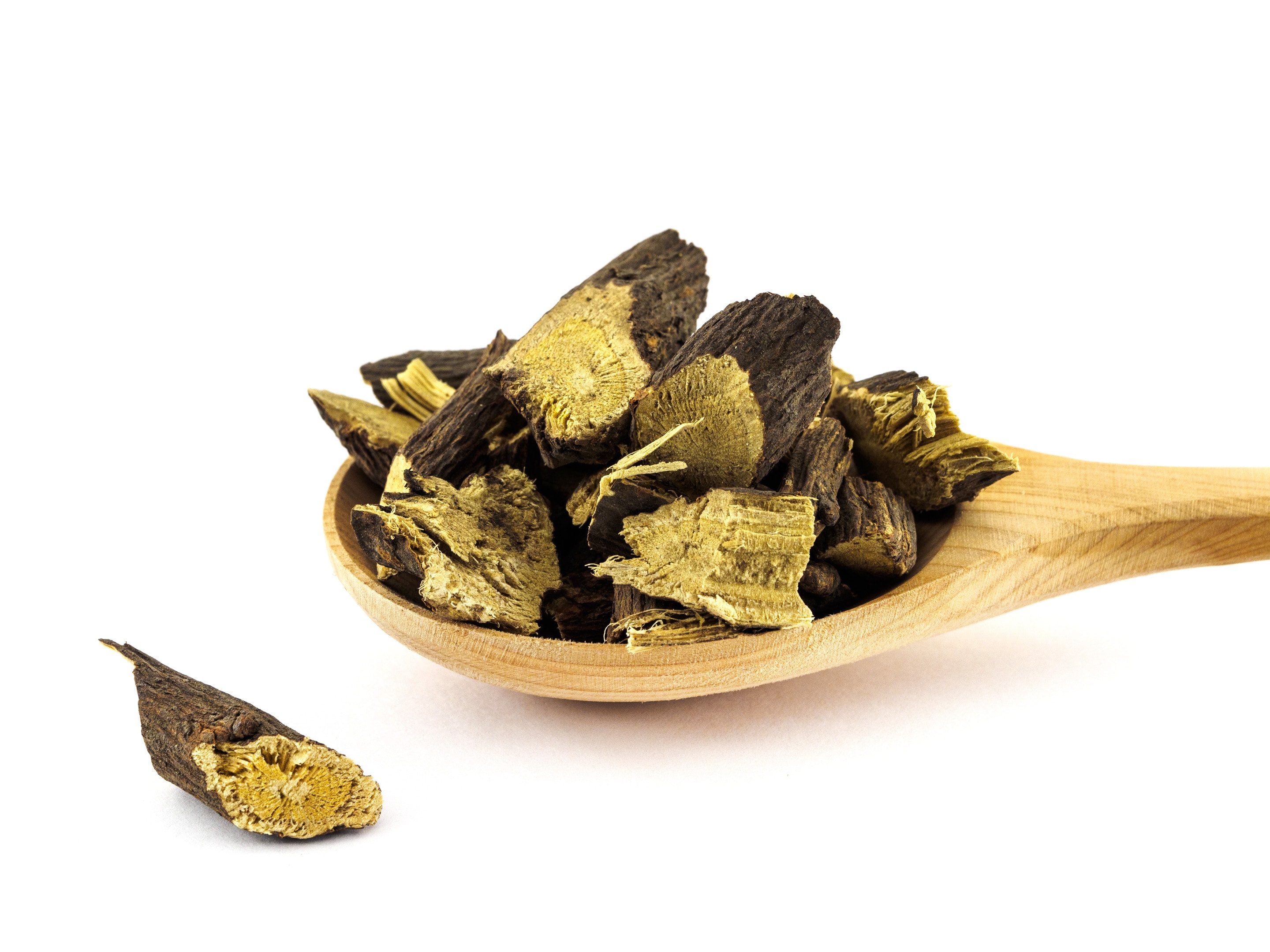 Ashwagandha is a commonly used Indian Ayurvedic herb which has been proven to lower levels of stress. The Indian Journal of Psychological Medicine published their research stating that taking two 300 mg doses per day of ashwagandha root extract over the course of two months could result in a 44% drop in stress levels and a 28% drop in cortisol levels. Combine ashwagandha with another Ayurvedic favorite, turmeric, along with black pepper and almond milk, to create a power-store of goodness and stress-busting magic.
8. Salmon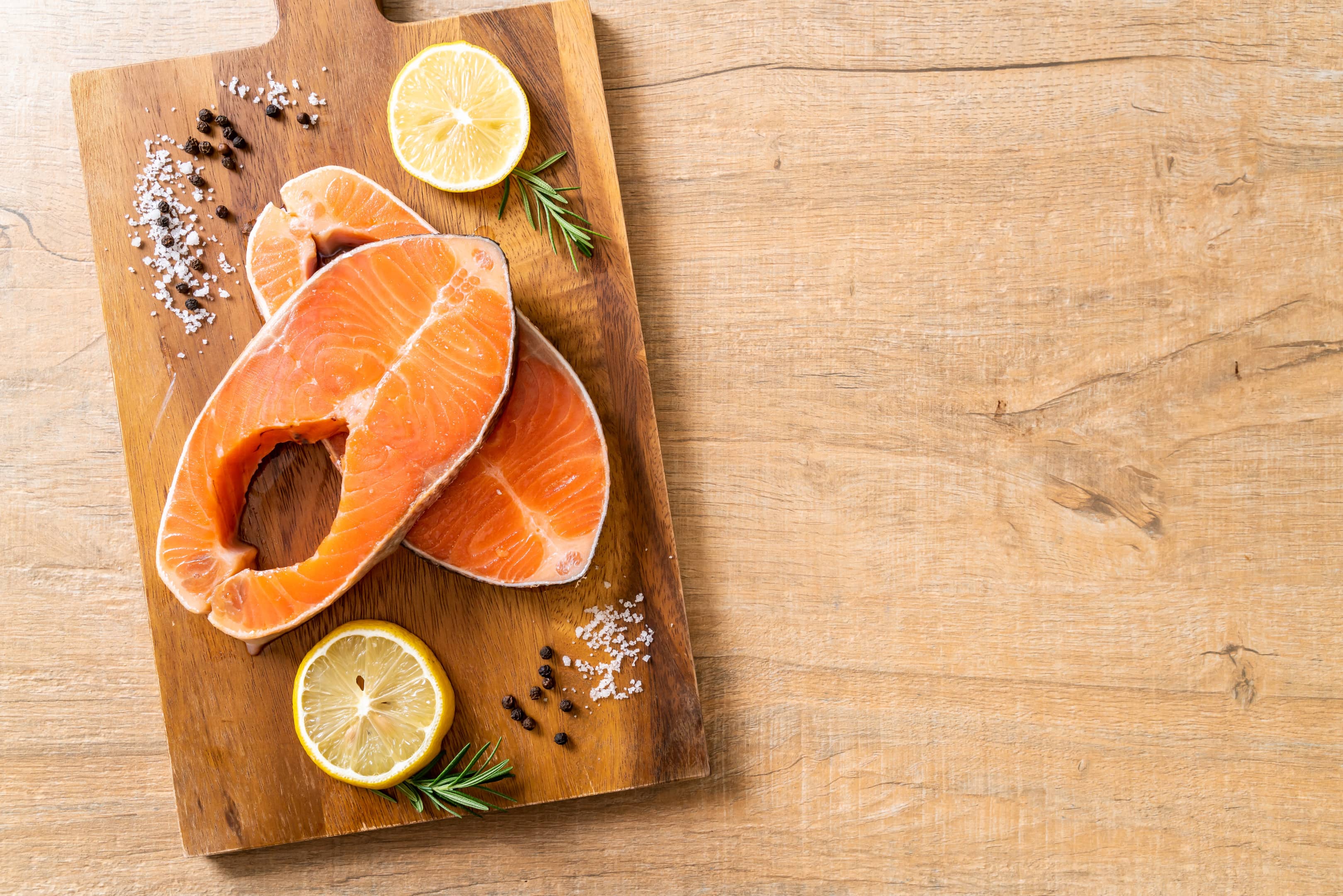 The color of salmon depicts its wellbeing and in the following equates to our own. The dark pink flesh is heart-healthy, abundant in protein and provides essential Omega-3 fatty acids, which along with protecting the heart, also help to keep cortisol and adrenaline from rising when we feel anxious. Studies have illustrated that fish oils inhibit adrenal activation under stress and give your skin a glow like JLo! Cook yourself up a mood-enhancing steamed salmon with a yummy grapefruit and ginger dressing.
9. Green leafy vegetables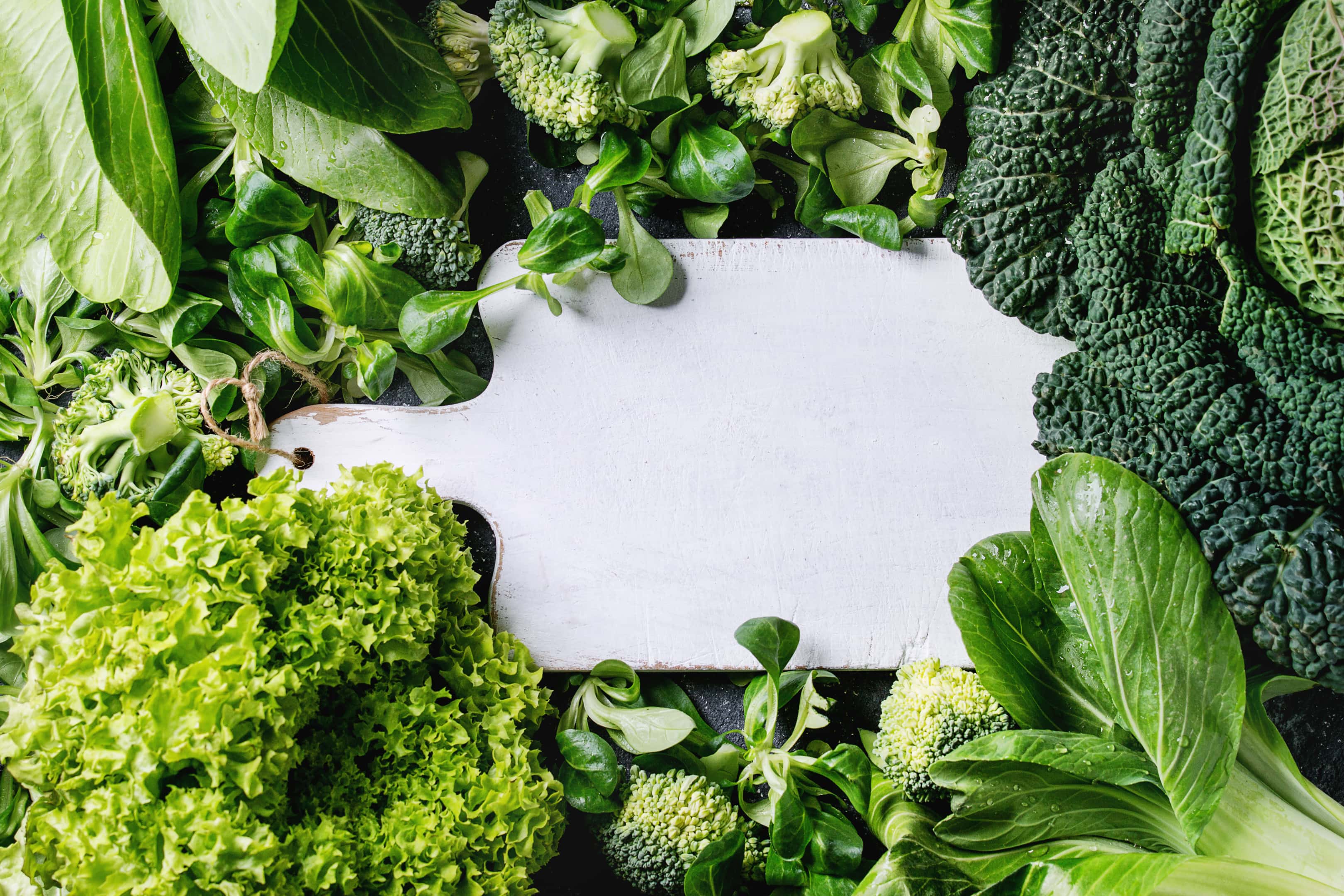 Whether you've entered the age of veganism or not, leafy greens are indisputably great for your health. While under stress, magnesium is depleted in the body, but green leafy vegetables contain more than enough of it to counteract this loss. Bountiful in vitamin C, green leafy vegetables are curative in reducing stress and anxiety. Kale and spinach are the greens to go with, as great sources of both and with ample stores of mood-boosting folate to promote dopamine and serotonin production, a bowlful of leaves will have our neurotransmitters tap-dancing in no time. Kale and spinach aside, there are many more leafy greens and microgreens which have become popular in recent years, so head off to your weekly farmers' market, discover the diverse supply available, and put together a delicious and healthy salad.
10. Yogurt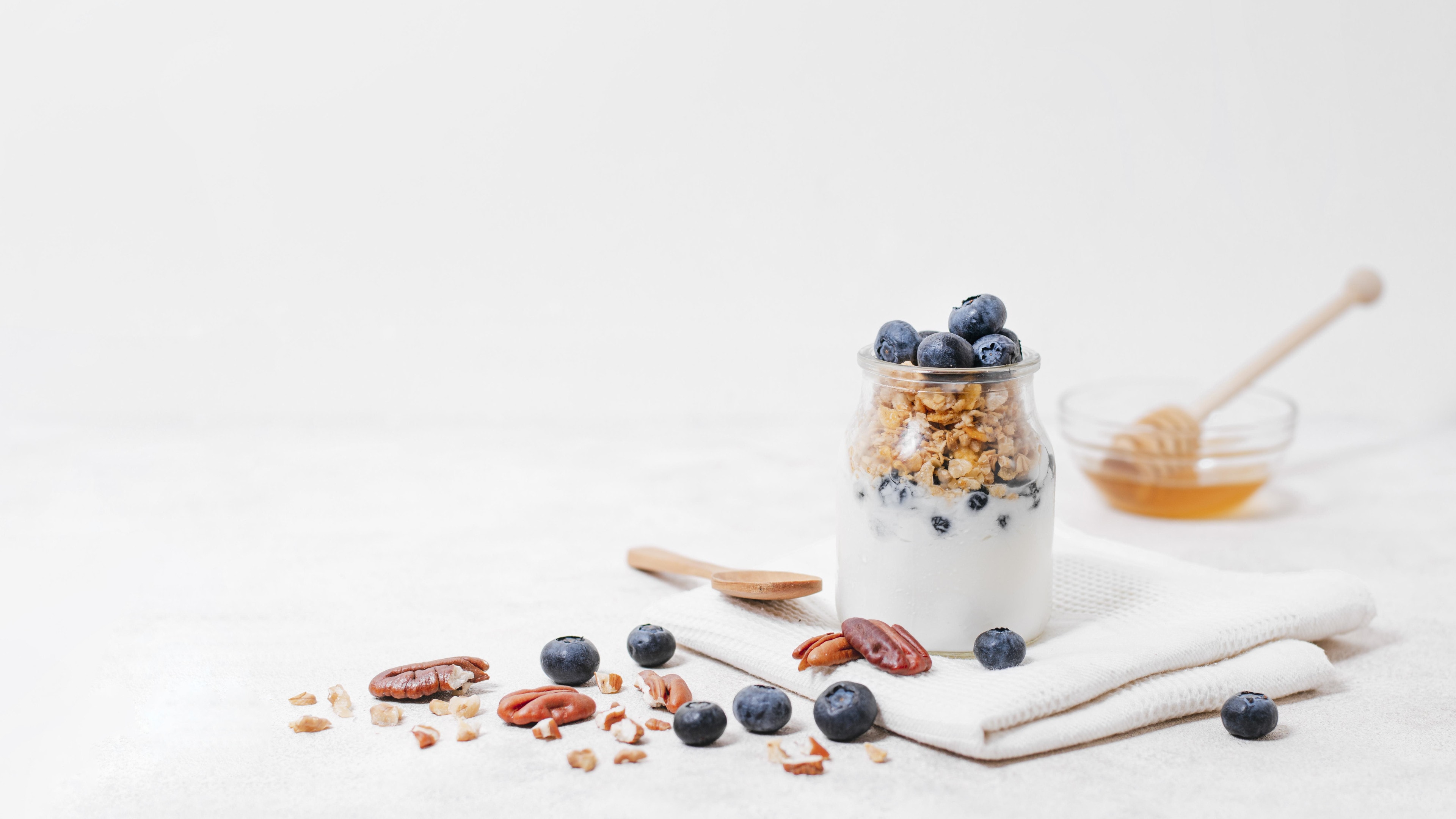 Yogurt is thought to have been discovered accidentally while fermenting milk with the Lactobacillus Bulgaricus organism and if so, how fortunate we are today! While yogurt has been used for millenniums, scientific interest in it dates to the 20th century, where a correlation was hypothesized between the long lives of the Bulgarian working class and the excess amounts of yogurt they consumed. More recently, studies have shown the correlation between eating yogurt and cell longevity, and its positive effects of lessening stress by reducing emotional-brain activity. On a wintry autumn morning, try a pumpkin-spice parfait with crunchy, cinnamon granola, or on a summer's day, sprinkle some yummy add-ons to your yogurt, like chunks of dark chocolate, nuts, your favorite berries, and chia seeds as an afternoon snack to lower your stress levels and give you a little pep of energy.
11. Milk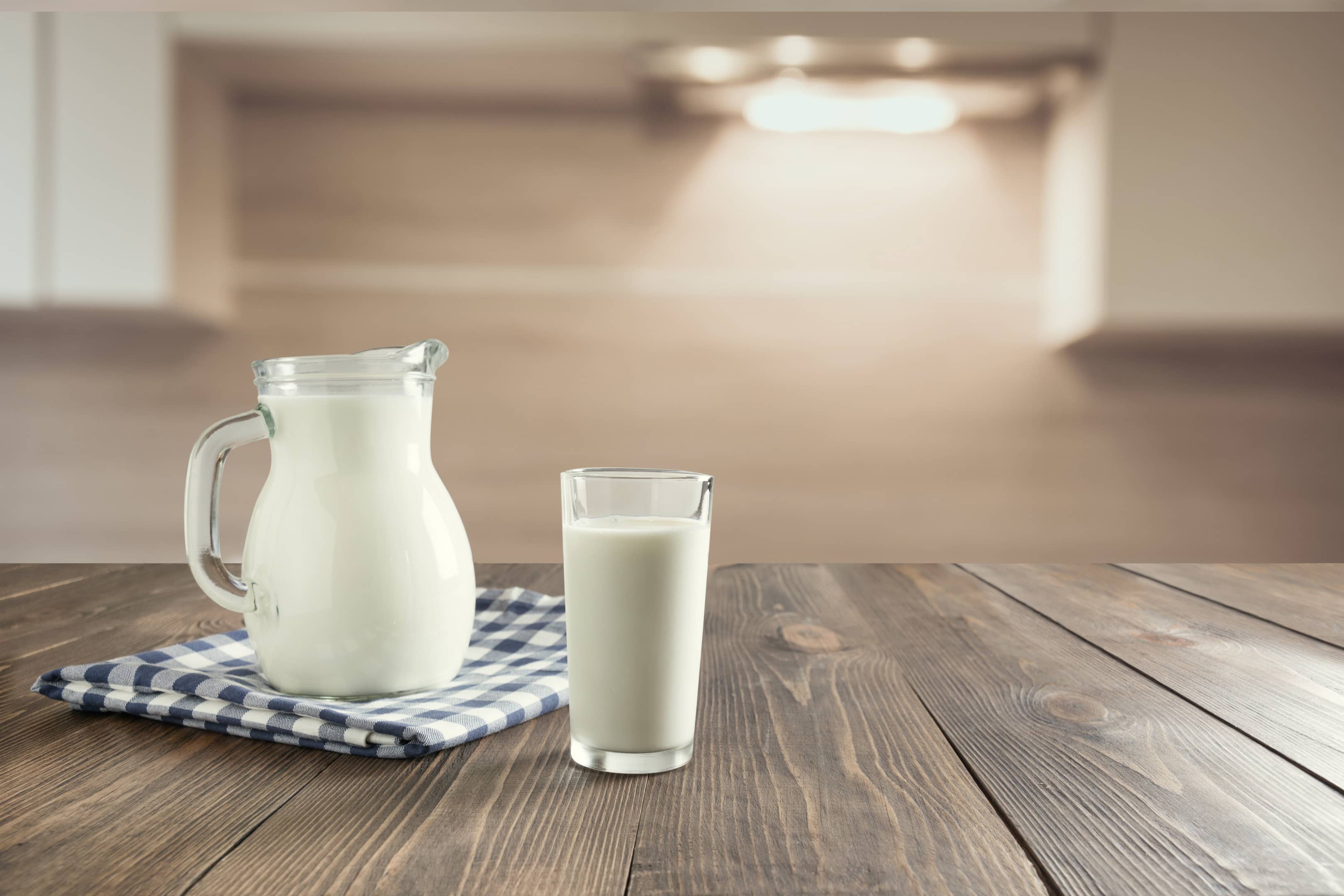 Have you ever felt under the weather and craved a warm mug of milk infused with the comforting smell of vanilla? Milk is laden with tryptophan, which converts to our happiness hormone — serotonin. Calcium, magnesium and potassium are its other secrets to soothe our troubles and to keep our blood pressure under control while vitamins B2 and 12 calm the nervous system together, all helping to balance our cortisol.
12. Water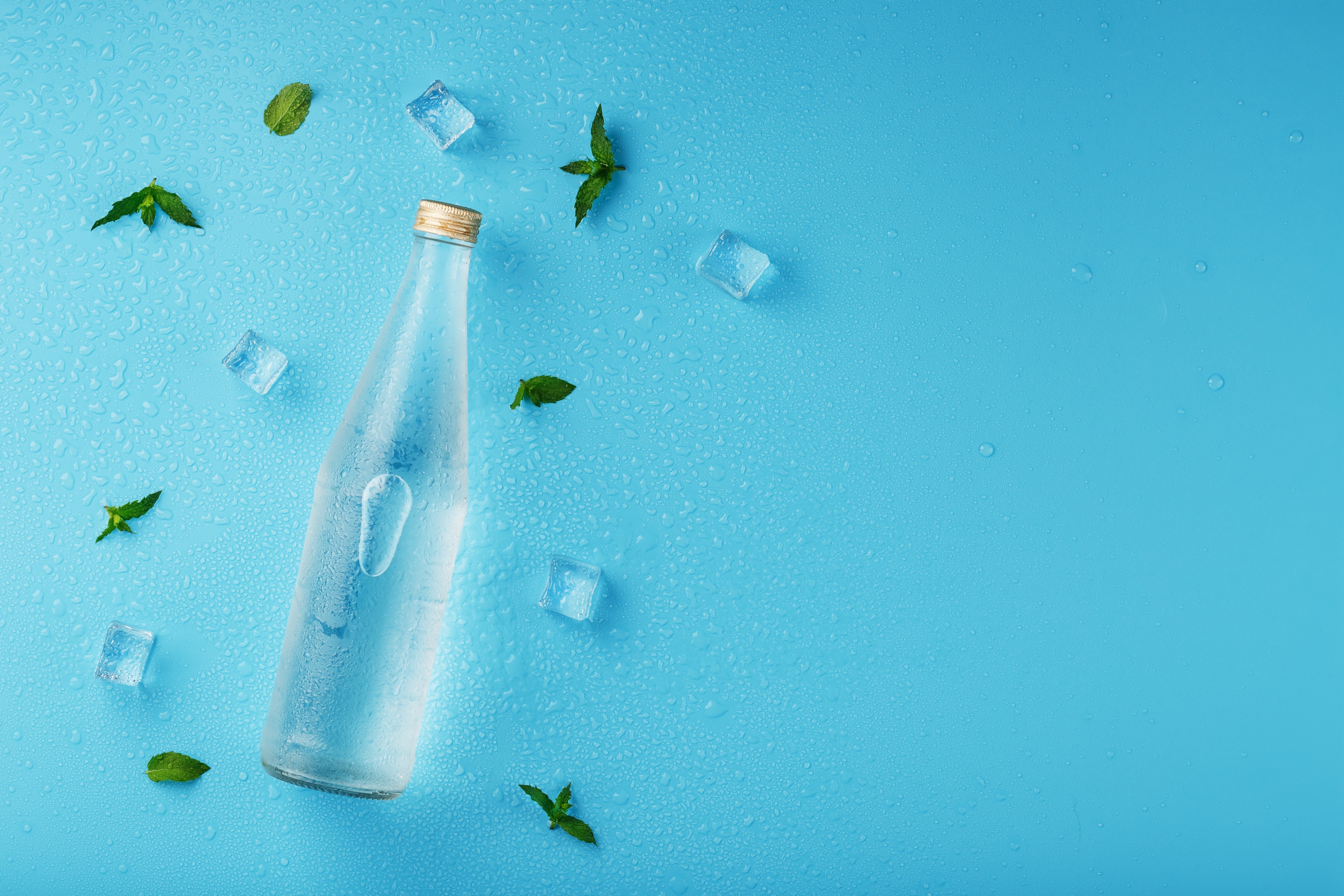 We cannot stress enough how vital it is to frequently drink water throughout the day. It is well documented that dehydration increases cortisol in the body. Studies have shown that dehydration of as little as 500 milliliters can spike your cortisol. A study performed on a group of runners proved that when hydration levels were maintained during athletic training, cortisol levels were lowered. It goes to say that it is advisable to drink plenty of water, especially during physical exercise, but what about that stressful day at the office? Sipping water continually throughout your day can help you feel relaxed, focused, and generally calmer. Invest in a fruit-infuser water bottle and try an apple and cinnamon-infused water or blackberry, mint and lemon. Give it a go, and drink away the cortisol blues!
In conclusion
With this list of yummy stress-busters, you are now armed with everything you need to kick-start a healthy diet guaranteed to show all that pesky excess cortisol exactly who's boss! Whether you choose to give some of the scrumptious recipe suggestions a try, or just start carrying around an emergency bar of dark chocolate in your purse, with these foods that reduce cortisol, you're sure to feel at least some of your troubles just melting away. As the beloved Disney duo Timon and Pumba once said in Swahili, "Hakuna Matata", it means 'no worries.' They really had the right idea, and now you're on the same path too!