For centuries long past, the benefits of thyme were widely lauded. It was considered to be an incredibly powerful herb, thought to bring strength and bravery to those at battle, reverse the effects of deadly poisons, and immunize patients from the Black Plague. The truth of those claims remains to be seen, to say the least. Even so, the existing benefits of thyme are indisputable. More recently — and scientifically — it has been shown to lower cholesterol, alleviate coughing, and boost immunity, thanks to its bountiful levels of vitamin C and vitamin A. Another of thyme's hidden gems, the active substance 'carvacrol', has been proven to positively affect the activity of neurons, boosting feelings of contentedness and wellbeing. So maybe you should stock up on thyme after all!
More pertinently, however, thyme is more often seen in pantries, ready to lend itself to the quest for delicious dishes. If you find yourself unarmed, without your trusty thyme, there is a lot more you can use to achieve just as delectable a result!
Jump to:
What is thyme, and what does it taste like?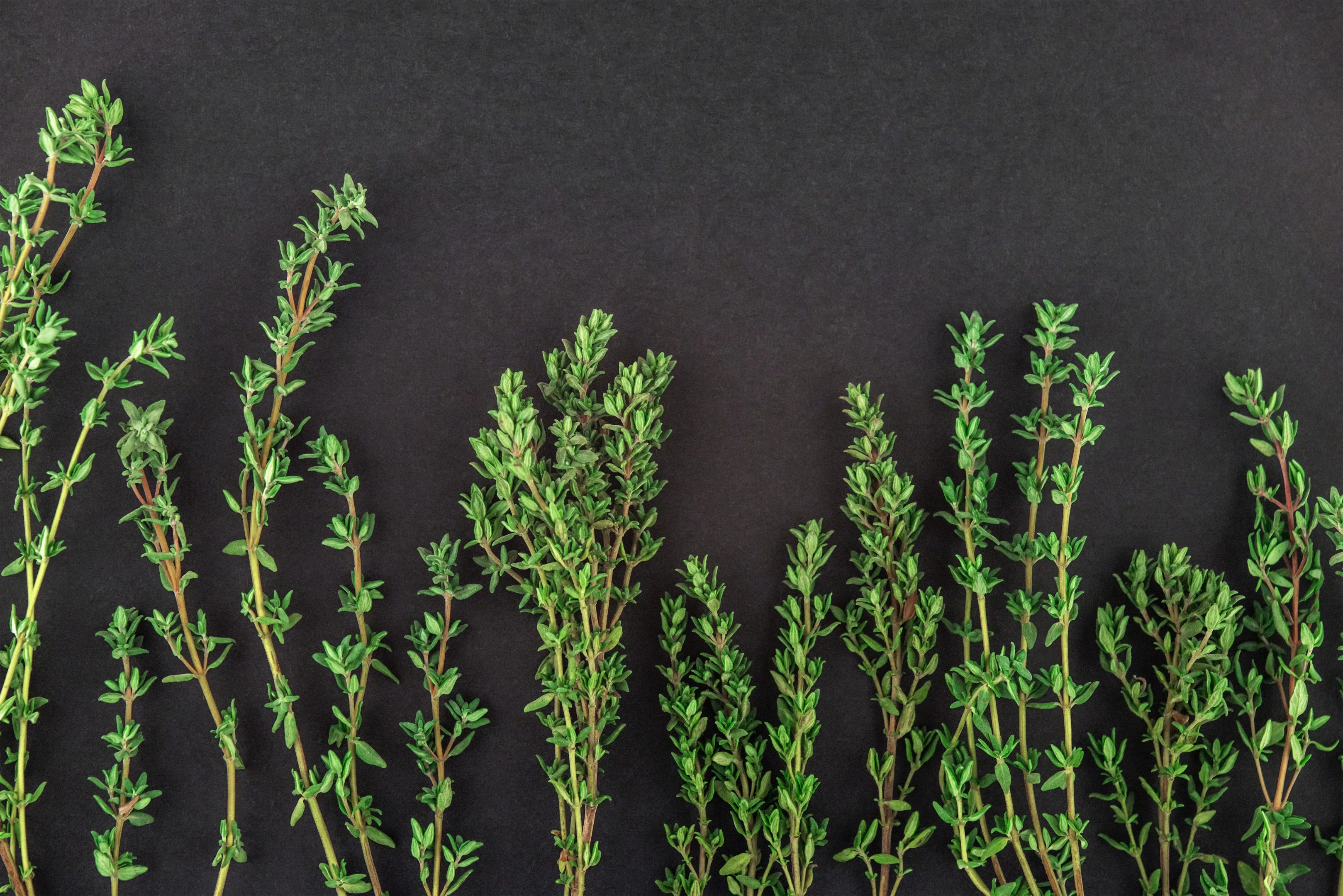 In seeking a substitute, it is imperative to know what exactly it is you are trying to replace. This is rarely seen to be more true than while cooking. If you stray too far from the flavors you are aiming for, you can easily end up with imbalanced tastes and a dish headed straight for the bin rather than the plate!
Thyme is, and always has been, an integral part of various cuisines, from European to the Caribbean, African to Latin American, while originating in the complex cuisine of the Mediterranean. Given its popularity within so many cultures, thyme is readily available in most well-stocked supermarkets around the world. This robust herb is added to dishes along with its stems, or just the leaves separated from the stems. If you choose to take on a live thyme plant of your own but are not exactly green-thumbed, do not worry. Thyme plants are incredibly hardy and will flourish easily year-round whether grown indoors or outdoors; so, apartment dwellers rejoice!
There is not just one type of thyme; there are over a hundred distinctive varieties! The most commonly used, and the one generally referred to in recipes, is common thyme; it has a deep earthy flavor, with a hint of mint and a kick of lemony citrus. Lemon thyme is also a great addition to your cooking, visually nearly identical to common thyme, but with a beautifully unique lemony flavor and scent.
Most often used in dishes to bring flavor to sauces, stocks, meat, vegetables, and even bread, there is very little that thyme cannot be used for! It withstands heat very well, unlike most other herbs, making it the perfect herb for roasted dishes and languidly-boiled broths. A unique characteristic of thyme is its ability to play well with both savory and sweet flavors, allowing for maximum versatility in all courses of a meal — from aperitifs to desserts!
10 Substitutes for thyme
1. Italian seasoning
This perpetually popular seasoning is a Mediterranean spice blend consisting of any combination of oregano, rosemary, sage, basil, thyme, marjoram, garlic powder, coriander, or savory. With its blend of thyme and many of its complementary herbs, Italian seasoning is arguably the best substitute you could use in a dish. This deliciously complex mix of herbs and spices lends a symphony of fragrant flavors to any dish.
2. Za'atar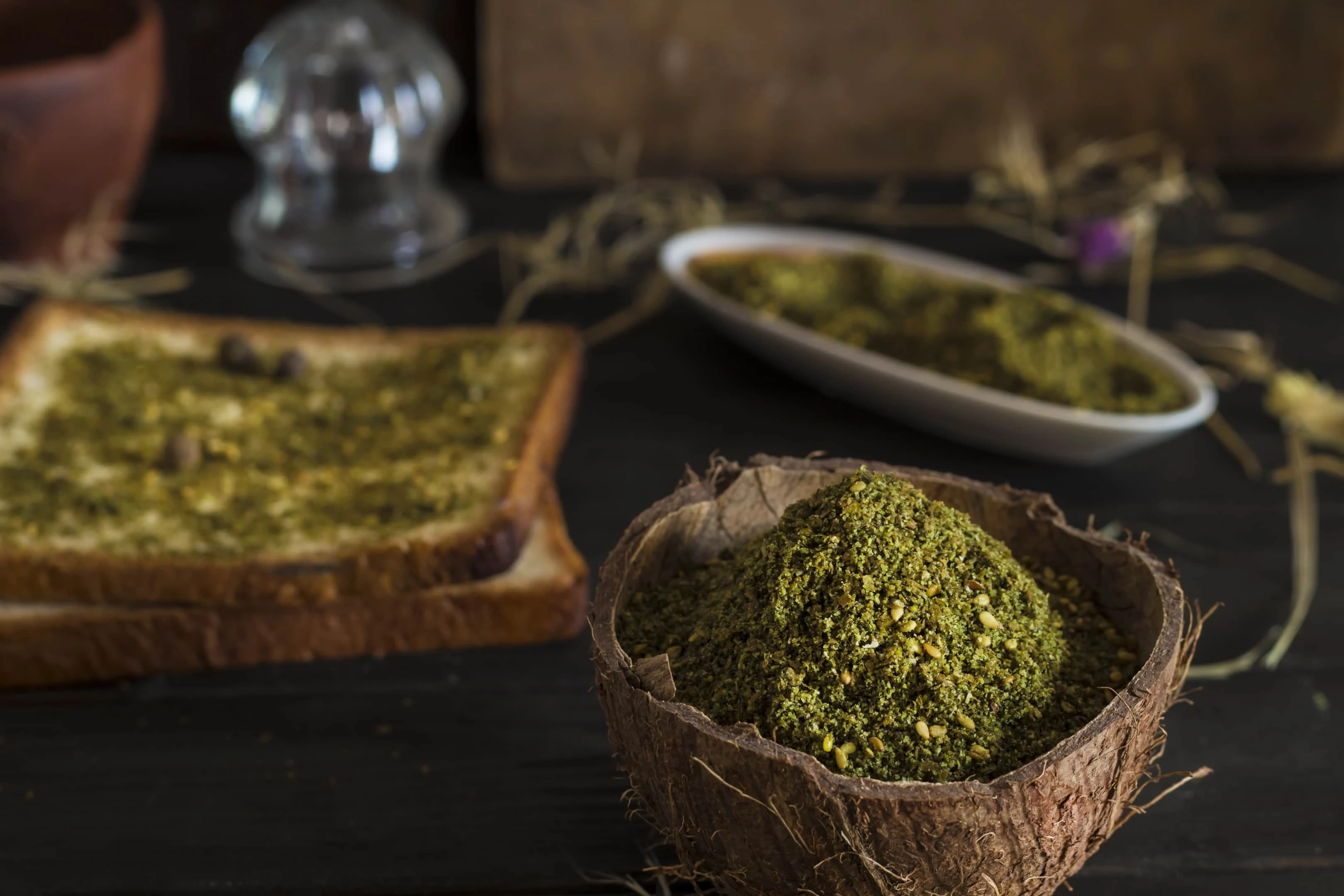 Originating in the Levant region of the eastern Mediterranean islands, za'atar is a fragrant condiment made from a combination of thyme, marjoram, sumac, oregano, and sesame seeds. In addition to the herbs and spices, za'atar also contains salt. With this in mind, be conscious of using salt in your dish when substituting thyme with za'atar. As long as you use a little less salt, you have nothing to worry about except how you will keep yourself from eating all that yummy food by yourself!
3. Herbes de Provence
Originating in Provence in the south of France, this blend of spices and herbs is the French cousin of Italian seasoning. It contains a combination of rosemary, fennel seeds, parsley, thyme, dried basil, marjoram, bay leaf, tarragon, savory, and dried lavender florets. Its inclusion of thyme, much like in the case of Italian seasoning, makes for an excellent substitution for thyme. Herbs de Provence is an exquisitely earthy addition to tangy sauces, roasted meats, and comforting soups. It is advisable to proceed with caution when adding it into your dishes, as it has a strong, sharp flavor.
4. Tarragon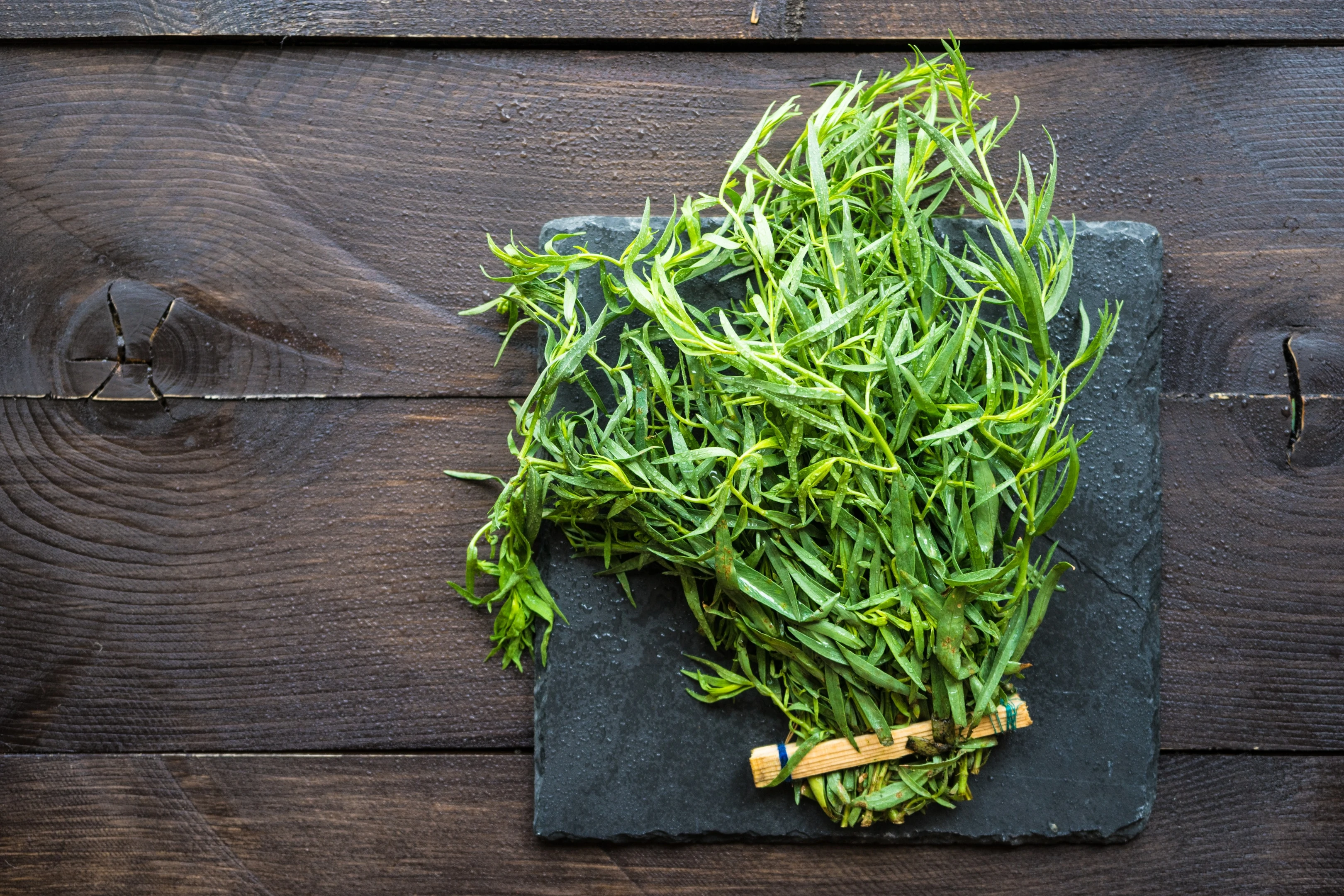 Tarragon, with its bittersweet flavor, is ever-ready to ease the stress of running out of thyme! Use the same amount of tarragon in your recipe as you would use thyme. It is particularly well suited for dishes involving poultry and fish, complementing their flavors in a most divine, yet delicate manner. Though it may not be the most commonly stocked in our pantries, it is certainly worth a try both as a thyme substitute and in its own right.
5. Marjoram and parsley
Just like thyme, marjoram is a member of the same mint family of herbs. With its intricately soft, sweet flavor, it is a staple in Mediterranean cuisine's lineup of herbs. In light of its sweetness, marjoram is not the ideal swap for thyme when used by itself — it requires another element. Parsley offers the perfect balance to neutralize the sweet taste of marjoram and can be used as a versatile alternative in meat-based dishes, as well as vegetarian cuisine. When using this substitute, for every part of thyme called for in the recipe, use equal parts of marjoram, and half a part of parsley.
If you are really in a pinch and only have marjoram on hand, you can make do with it. It's minty, yet oaky flavor, is reminiscent of oregano, but with a much sweeter taste. If your recipe calls for fresh thyme, use equal parts of fresh marjoram, or half a part dried. If it is dried thyme you are replacing, use equal parts of dried marjoram, or two parts fresh.
6. Oregano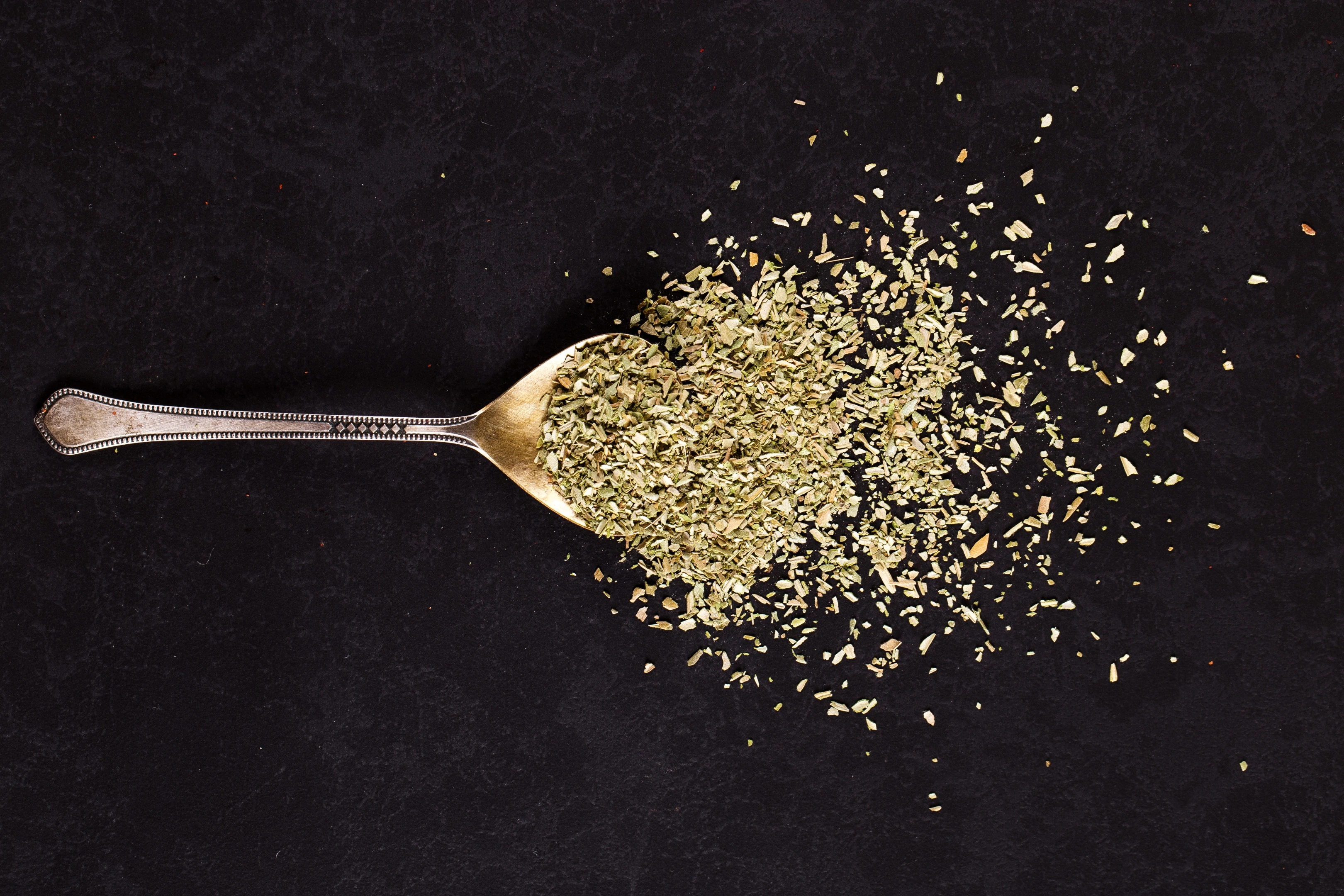 Though it may not help soothe a cough like thyme, oregano is an incredibly useful herb that finds its home in many of our pantries. It has a beautifully fragrant aroma and is practically synonymous with Italian cuisine. Oregano ticks most of the boxes when it comes to flavors of thyme whether it is fresh or dried; its complex flavor is deeply earthy, slightly minty, and bitter, with a hint of lemony spice.
With its bold flavor, it is easy for a dish to be overpowered by the potency of oregano, so it is important to proceed with caution. If your recipe calls for fresh thyme, use a three-quarter part of fresh oregano, or half a part dried. If you are replacing dried thyme, use a three-quarter part of dried oregano, or two parts fresh.
7. Summer savory
Both summer and winter savory are often used in Mediterranean cuisine and look very similar, yet only one kind is suited to replace thyme in a recipe. Winter savory would not suffice as it lends a taste of pine and sage to a dish. Reminiscent of marjoram and thyme with its tastes of mint and robust peppery spice, summer savory, on the other hand, is a wonderful substitute for thyme.
It is the perfect addition to roasted meats, seafood, and warm stews. If your recipe calls for fresh thyme, use equal parts of fresh summer savory, or half a part dried. If it calls for dried thyme, use equal parts of dried summer savory, or two parts fresh.
8. Basil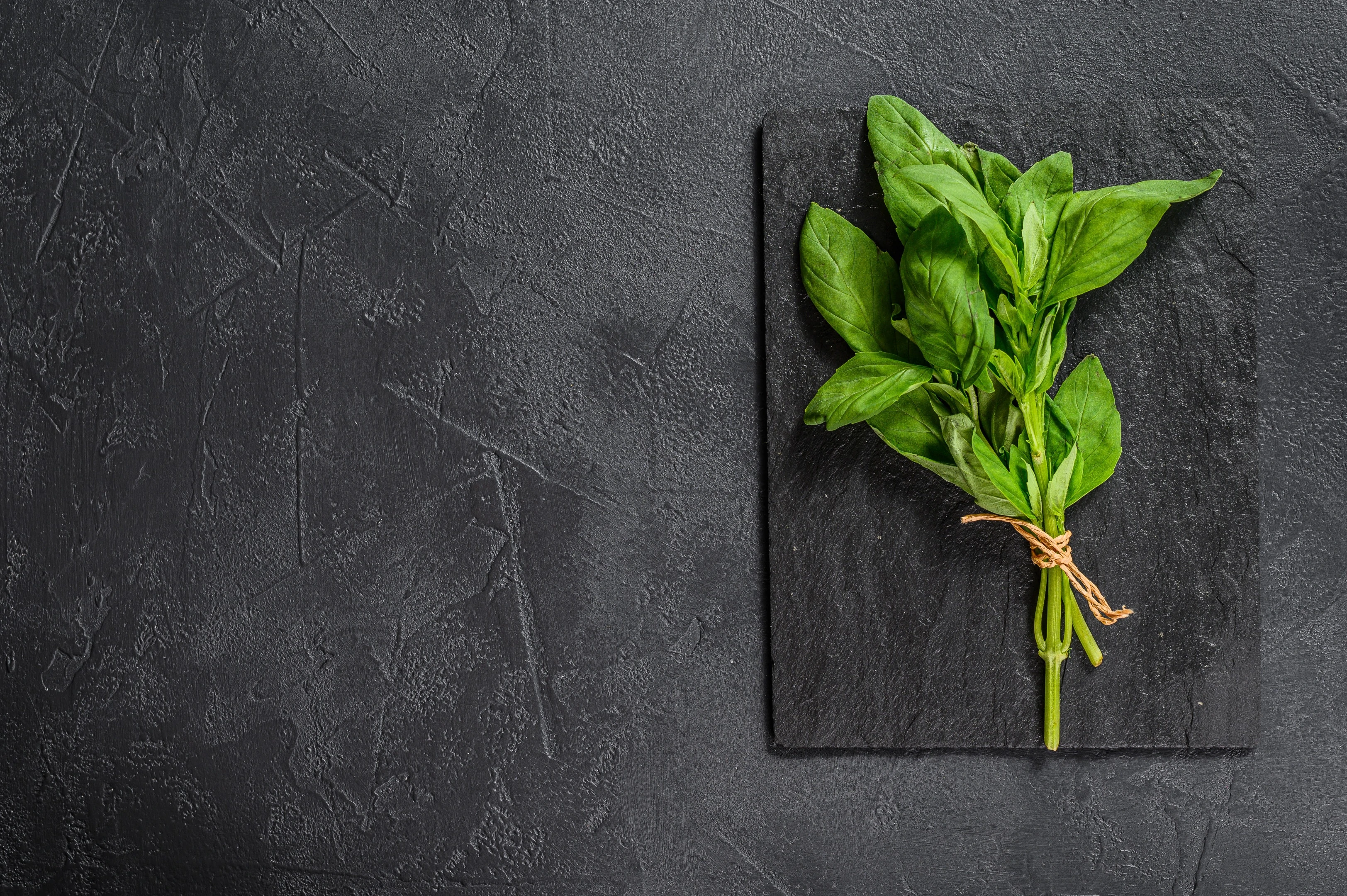 Hailing from the very same family of herbs as our elusive thyme, this bright, licorice-flavored herb can be used in a spectrum of dishes, from hearty soups to delicately roasted quail. While substituting basil for fresh thyme, use a half part of fresh basil, or one-part dried. If you are replacing dried thyme, use two parts of dried basil, or one-part fresh.
9. Poultry seasoning
This specialist-blend of herbs is an obvious swap for thyme when you are cooking a dish involving poultry, whether it is a light chicken broth or a festive roast chicken. Poultry seasoning commonly includes thyme, marjoram, dried rosemary, ground nutmeg, black pepper, and sage. It can be substituted in the same measurements as the amount of thyme called for in the recipe.
10. Dried herb and spice blends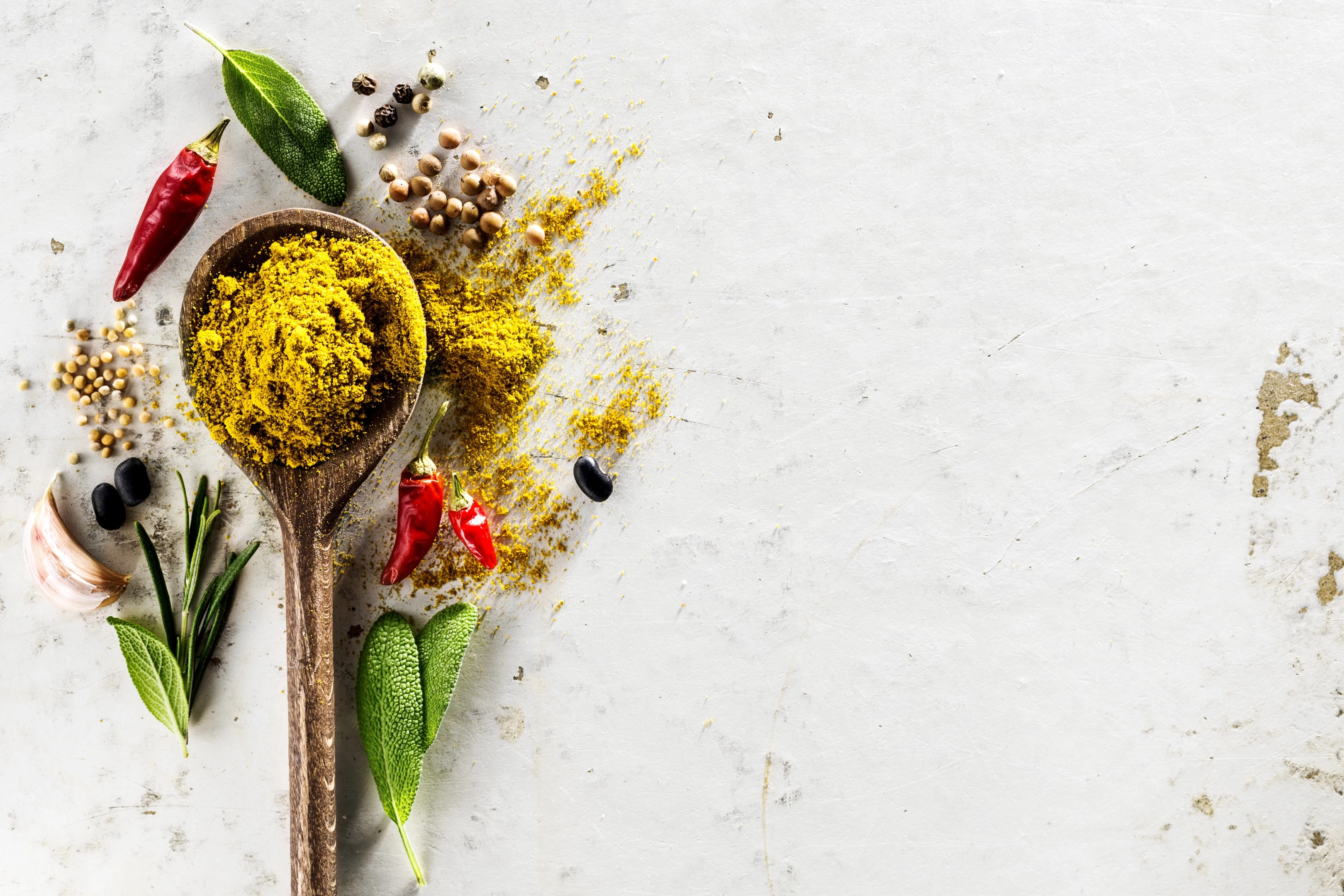 As a general rule of thumb, while cooking, any common blend of herbs and spices which you may find lying around in the back of your pantry can be substituted for thyme. Oftentimes, these blends and mixes will include thyme, making them a near-perfect fit in your dish. Even if they do not include thyme though, these blends will not make enough of an impact on your dish in small quantities to cause any sort of worry. The only caveat to keep in mind is that when substituting thyme in sweet recipes, some herb and spice blends will not work, due to their inclusion of dried seeds and a variety of powdered aromatics. While substituting these blends for dried thyme, use the same amount of herb blend as the recipe calls for thyme; when substituting for fresh thyme, use half as much
A final word on the passage of thyme
If your quest today does not end with simply finding a substitute for a one-off recipe, and if your cause goes deeper, rooted in a distaste for the flavor of thyme, it may be time to widen your horizons. If you refuse to give thyme the time of day, fresh oregano is the perfect thing to try! With a slightly bittersweet flavor and notes of fresh mint, oregano will truly bring something simpatico, yet new and exciting to the table. In its dry form, oregano just does not pack the same punch, but there is nothing better than dabbling in different spices and figuring out what appeals to your specific taste buds and palate. After all, everyone is different! Feel free to let loose, go nuts, and experiment with your cooking. We are talking about herbs here, not nuclear bombs — one differing flavor will not make your dish explode before your very eyes! There are hundreds upon hundreds of different herbs out there, all unique in their aromas and flavors, make a herb-bucket list of everything you want to try and make a real adventure out of it, all from the comfort of your kitchen!
Lastly, just remember; when all else fails, remind yourself that there are so many more components in a dish apart from thyme, and when it is such a small amount there is no point ransacking the kitchen cupboards. You can simply choose to omit the herb and enjoy your meal all the same if you aren't too concerned about reaping the benefits of thyme. Any meal will taste positively delicious as long as you sprinkle in a little love!