The winged bean is a unique legume that is typically cultivated in tropical regions. It is also known as sigarilyas, winged pea, asparagus pea, or four-angled beans. Psophocarpus tetragonolobus is its scientific name. It is a climbing vine that can grow up to 30 cm. It blossoms with wing-shaped colors of blue or pink flowers that are spike-like with pods containing oval-shaped beans. They are typically green in color with winged flowers that run from the top to their ends. Winged beans are sweet and possess a crunchy texture. The seeds can be dried and used as a popular culinary ingredient. It is known to possess the combined attributes of green peas, soybeans, and potatoes. In most cases, nearly all parts of the plant can be consumed including its flowers, roots, and seeds being great sources of nutrients.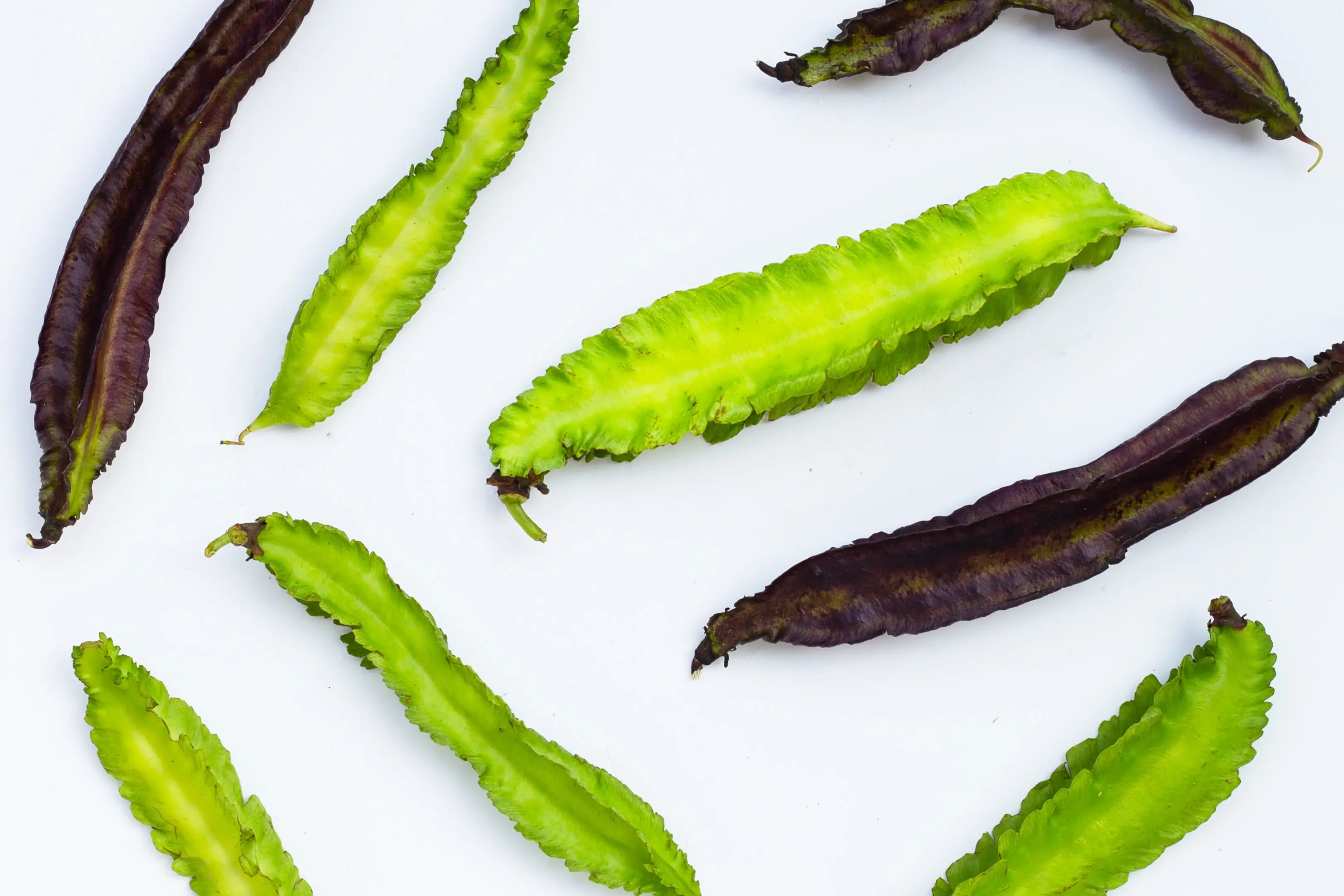 The winged bean is also known for its high protein content, and when eaten along with grains, it has an even higher protein content. The sigarilyas are also good sources of calcium, iron, zinc, manganese, potassium, and amino acids like isoleucine. The sigarilyas do not grow in uncultivated regions. These beans are known for their quick growth and grow within three months under the right tropical conditions with space and lots of moisture. The beans can be boiled or fried, steamed or roasted, and even baked. Some parts are preferred taken raw, or with coconut milk. They can be processed into oils that have large quantities of vitamin E. When taken raw they can be consumed as salads by cutting them into smaller pieces, and can also be added to stews or stir-frys as condiments. They are predominantly used in Asia for their medicinal properties and are also popular in places like Indonesia, Sri Lanka, Thailand, and India.
Jump to:
Health benefits of winged beans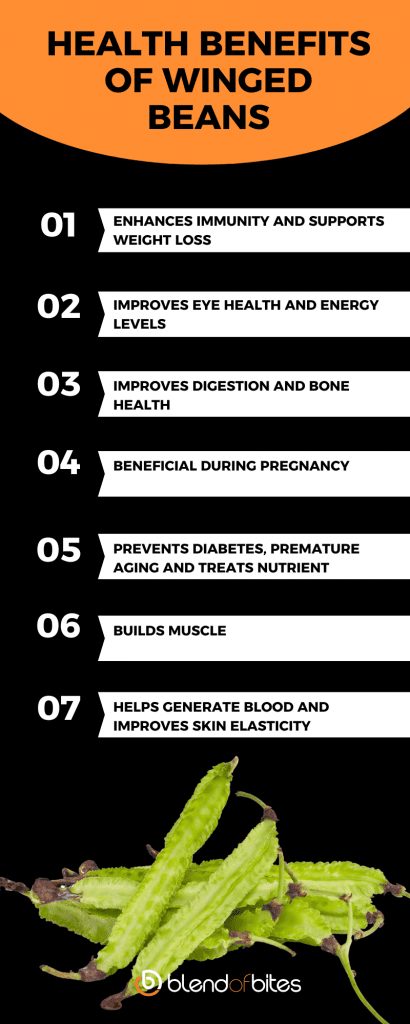 1. Enhances immunity and supports weight loss
This legume is full of vitamin C and vitamin A, both of which are known to nourish the immune system providing it with more strength to combat diseases. It assists your body in preventing possible infections and illnesses. The vitamin C content is responsible for acting as a protective force in keeping harmful substances at bay that could cause the body to break down. Vitamin C is known as a strong water-soluble antioxidant, and when employed in diets helps build elasticity of vessels and can inhibit cancer. These sigarilyas health benefits build immunity using vitamins A and C along with some B complex vitamins, and about a hundred grams of winged bean can provide up to 31% of vitamin C for the body. Winged beans have very low amounts of calories; this, along with their fiber content helps create necessary fullness that can lead to weight loss.
2. Improves eye health and energy levels
One of the benefits of sigarilyas is that it can aid in the relief of eye problems. Research has shown that thiamine deficiency in humans can lead to damaged eyesight. The thiamine in the winged bean can aid the prevention of health problems that concerns vision. The continuous intake of this legume can assist in mitigating some eye problems like glaucoma and cataracts. Thiamine fosters the growth and healing of muscles and nerves in the eye that is in charge of sending signals to the brain. This legume boosts energy levels employing the nutrients packed in it such as phosphorus and sugars like lactose and fructose. Phosphorus improves energy levels by eliminating the regular occurrence of fatigue, restlessness, muscle weakness, and overall numbness of the body due to stress. The various sugars contained in this spectacular treasure trove of nutrients directly enter the bloodstream after processing. It replenishes your energy levels and sustains them while preventing quick dissipation. This legume is also known for its italic acid content and should not be readily consumed by individuals with, or prone to kidney stones.
3. Improves digestion and bone health
This legume contains fiber and is very rich in calcium. As mentioned earlier, the fiber content in the winged bean is not only good for preventing weight gain but also helps in fostering stomach bacteria and aiding digestion. It prevents the process of constipation and stomach imbalance. The fiber in this legume does this by removing excess waste from the stomach which prevents bloating and gas. Fiber provides this rich full filling and it gives the stomach a good digestion process. The calcium in sigarilyas comes with its benefits to the human body. Like fiber, it is abundant in this legume. Calcium is an important nutrient as it supports the strengthening of bones, teeth and is integral for bone growth and healing. The high percentage of calcium reduces the risk of osteoporosis and other bone-related issues in the future. This legume has the highest calcium content amongst all others. It brings about healthy teeth and fingernails while improving the whole bone network of the human body. The calcium present in the winged beans also helps in the creation and monitoring of the bones while providing the strength to surmount diseases. This legume comes with other nutrients like protein that helps in bodybuilding and tissue repair and also vitamins A and C which work in tandem to ensure the body remains healthy.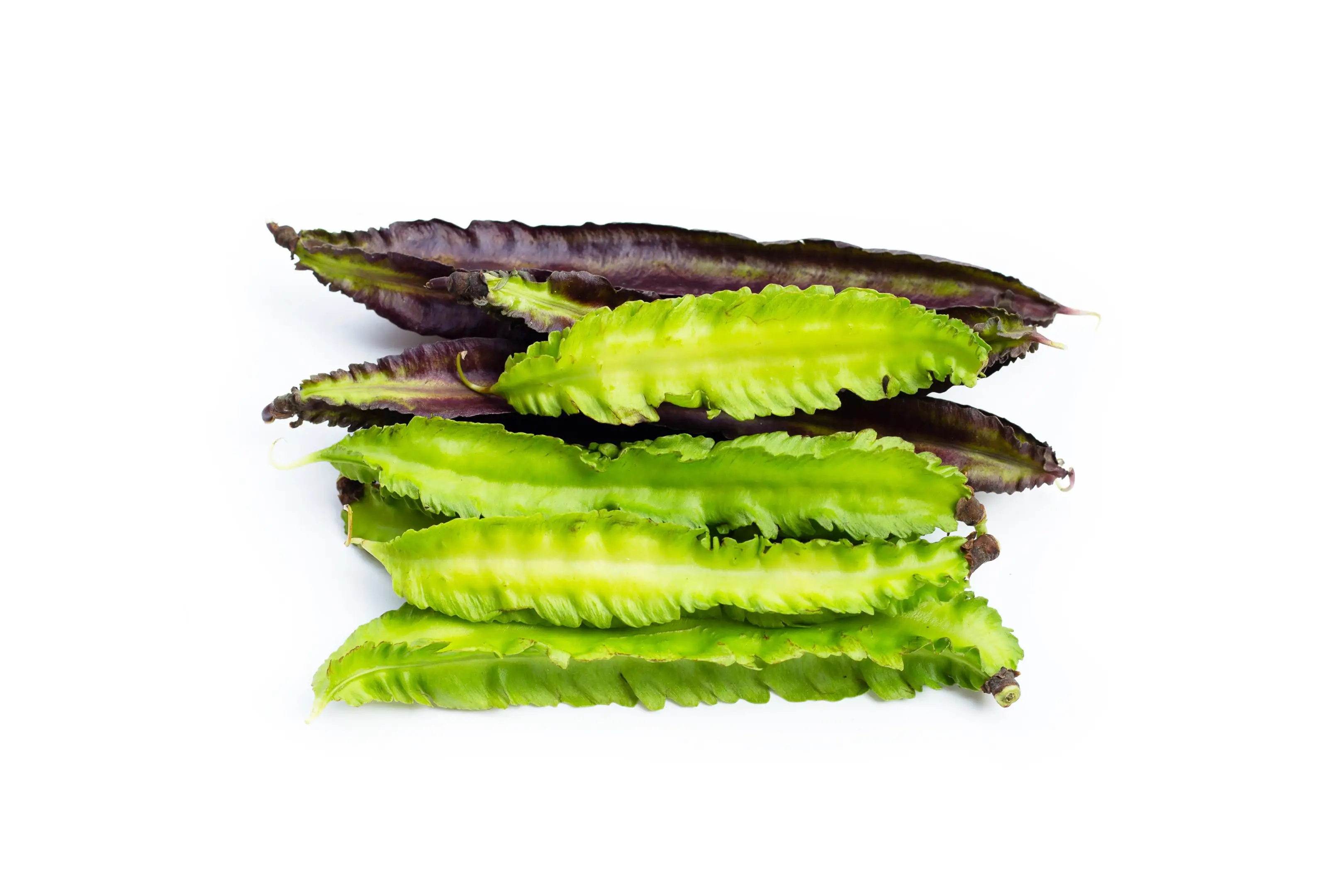 4. Beneficial during pregnancy
Winged beans possess good amounts of folic acid which are very essential for mothers during pregnancy. It facilitates healthy child development, as well as aiding in the delivery process. The folate also works to prevent the progression of any tube defects to the unborn child. The iron content in the winged bean also contributes to childbirth by reducing the chances of maternal loss of blood and low birth weight. Also, the large amounts of manganese in this legume reduces the inflammatory response and prevents swelling before or after the delivery. The antioxidant capacity of this legume also contributes to reducing or relieving signs of swelling and sprains. This is especially advantageous to people with arthritis conditions by treating the deficiency of dismutase in the body. All these benefits make this versatile legume a worthy addition to your diet as a pregnant mother.
5. Prevents diabetes, premature aging and treats nutrient deficiency
Calcium and vitamins like vitamin D work together to reduce the risk of diabetes, by the process of maintaining the process of glucose breakdown in the body. The calcium and vitamins engage the pancreatic cells, making them optimize the production and distribution of insulin to better help regulate the blood sugar levels in the body. This process balances the sugar content of your blood thereby preventing diabetic conditions in the body. The antioxidants in this legume help mitigate the attack on cells by free radicals that are harmful to the body. Vitamins C and A content in the sigarilyas prevent the onset of premature aging and eliminate wrinkling in the skin. It also prevents spots and blemishes on the skin caused by aging processes. Lastly, due to the high nutrient content of this legume, its regular intake provides a steady source of sufficient nutrients in the body. It is filled with nutrients like phosphorus, iron, calcium, copper, magnesium, and many others that contribute to its overall nutrient yield.
6. Builds muscle
As referred to earlier, winged beans consist of numerous proteins that contribute to tissue building and muscle formation. This is one of the most natural sigarilyas health benefits. These legumes provide the required protein quantity for muscle formation and regrowth of the weaker pre-existing muscles in the body. Regular consumption of winged beans will help in making you stronger and give your body a fitter appearance.
7. Helps generate blood and improves skin elasticity
This legume is recognized for its considerable iron content which makes them essential for the production of blood in the body. It helps in optimally increasing the levels of hemoglobin within the body. This helps to increase the levels of red blood cells in the body. This legume is also good for your skin, protecting it from external bacteria and gives it enough nutrients to keep it healthy and improves its texture. The vitamin C present reduces the formation of wrinkles and also fosters the growth of collagen. This assists in maintaining your skin elasticity, which protects you from dry loose scaly skin.
8. Treats anemia and asthma
The considerable level of magnesium in this legume fosters healthy respiration by relaxing the bronchial muscles. It also helps by completely regulating breathing, and this can help individuals suffering from chronic asthma. Their folate levels help the body improve the quality and quantity of blood and this is extremely helpful for anemia. Taking this legume along with other recommended supplements will surely help improve asthmatic and anemic conditions.
Conclusion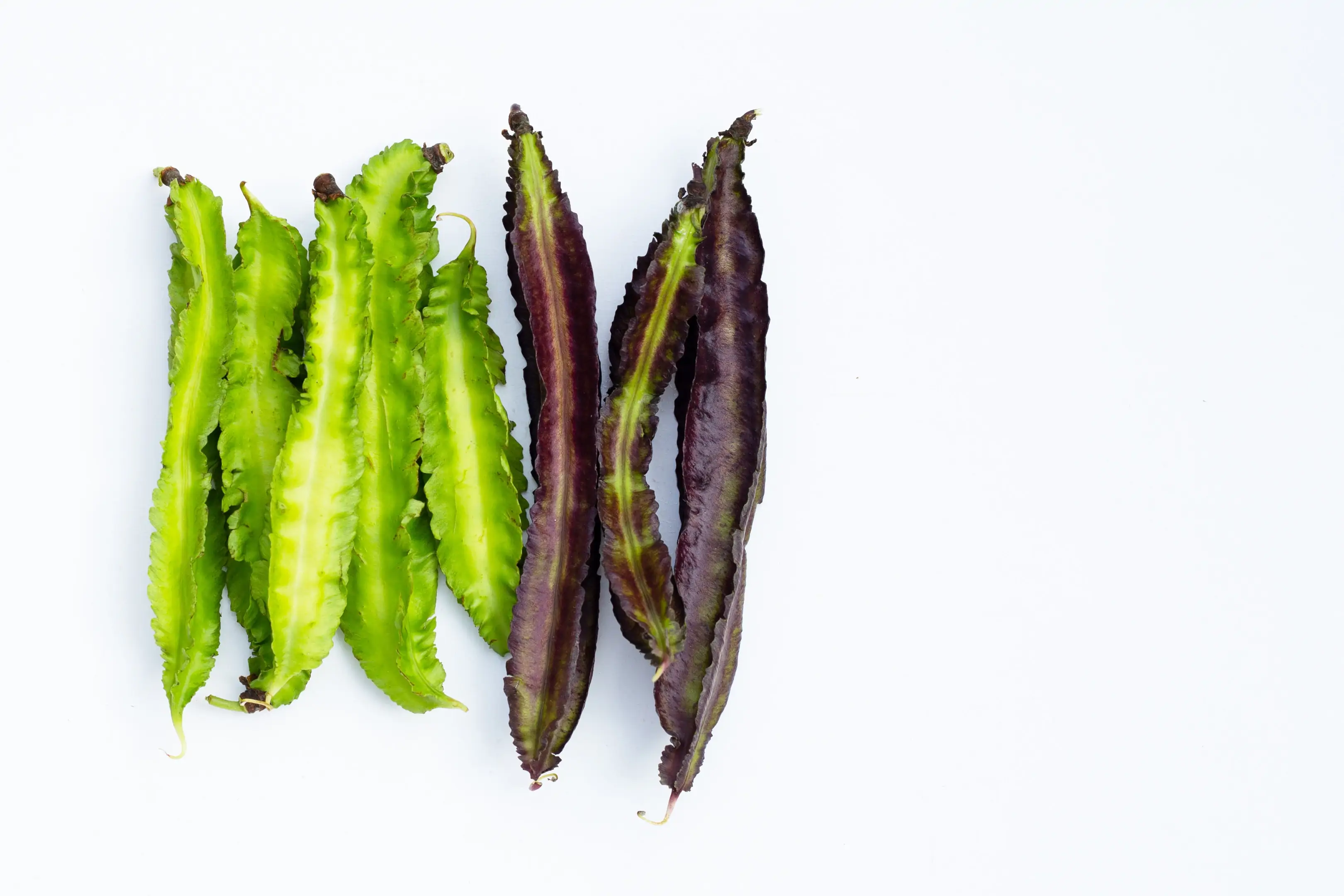 From boosting the immune system to preventing anemia and asthma, the winged bean has quite several health benefits. Its antioxidant properties and other numerous nutrients like folate, calcium, manganese, phosphorus, and iron that it contains make it a very versatile legume. To reap the awesome health benefits of sigarilyas, it is recommended that you add it to your meal plan.