What makes a bad hair day extra stressful? Why do you spend hours of your time trying to make your locks look good?
Hair is the peak of your appearance. It's always visible, so naturally, you want it to look the best. Usually, people spend a lot of money to treat problems like brittleness and falling hair. However, here is some good news — you can find an affordable, healthy, and natural remedy through the superfruit known as tamarind! Learn more about the tamarind benefits for hair by reading below.
Jump to:
What is tamarind?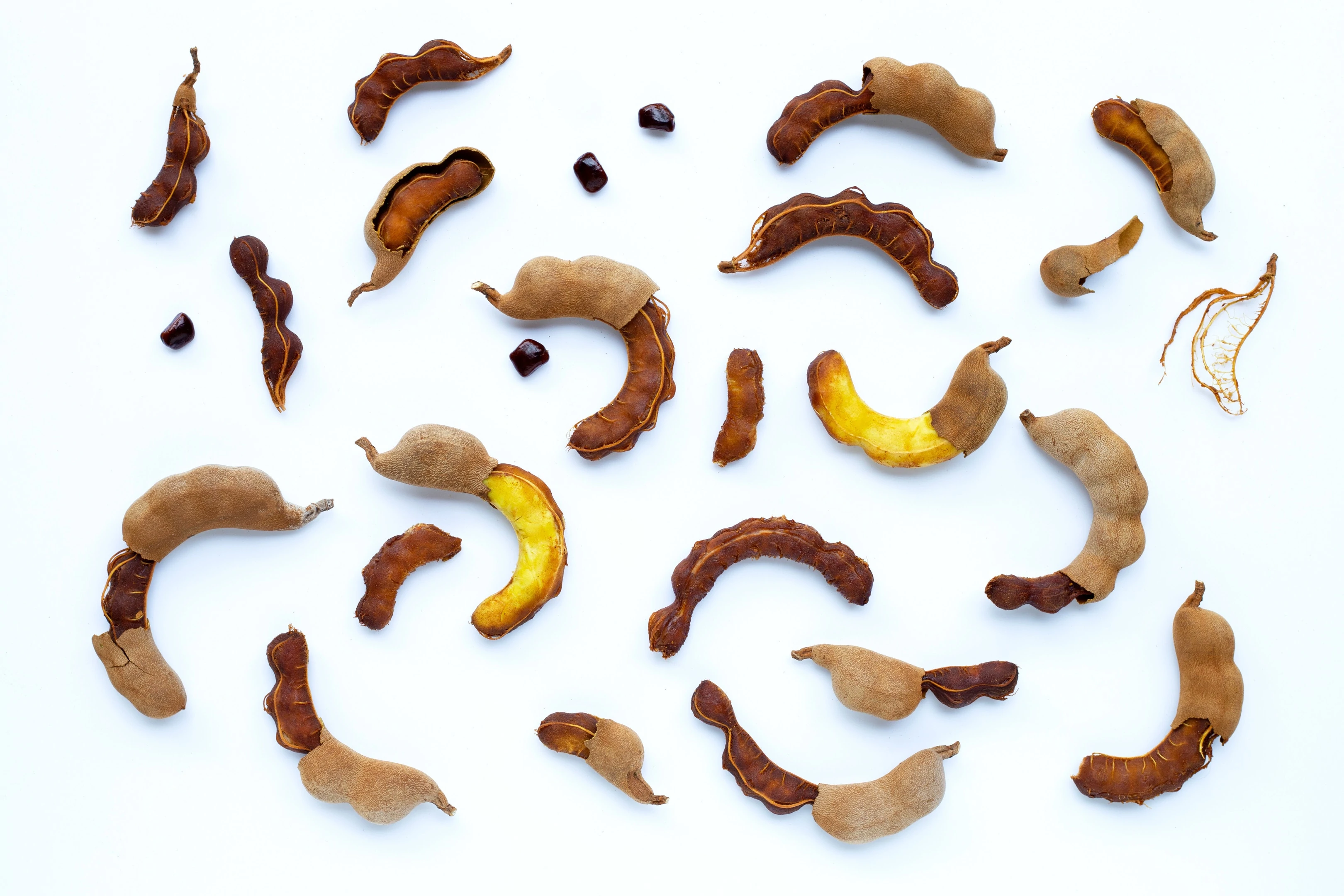 Tamarind is an edible fruit found in most parts of Africa and Asia. The pulp has a semi-sour and tangy flavor which is why it's most popularly used in cuisine.
The range of the tamarind doesn't stop here, though. It also has several medicinal and cosmetic purposes. This unique fruit is packed with vitamins to use for anything from stomach aches to cancer prevention.
Another great thing about this fruit is the benefits of tamarind for hair growth. The nutrients found in this plant can make hair stronger and even prevent dandruff.
What vitamins do tamarinds have?
The power of tamarind lies in its abundance of vitamins and minerals. This plant has everything you need to have strong hair and a healthy body.
Tamarinds have minerals like iron, potassium, calcium, copper, and zinc to help your bodily functions. They also contain antioxidants like vitamin C, vitamin A, niacin, riboflavin, thiamin, and folic acid. These vitamins can help with cell regeneration for your hair and your whole body.
The pulp contains most of these nutrients. This is the part of the fruit that people use for cooking, skincare, and hair care. You can extract all of them by boiling the pulp in water.
How does tamarind juice help your hair?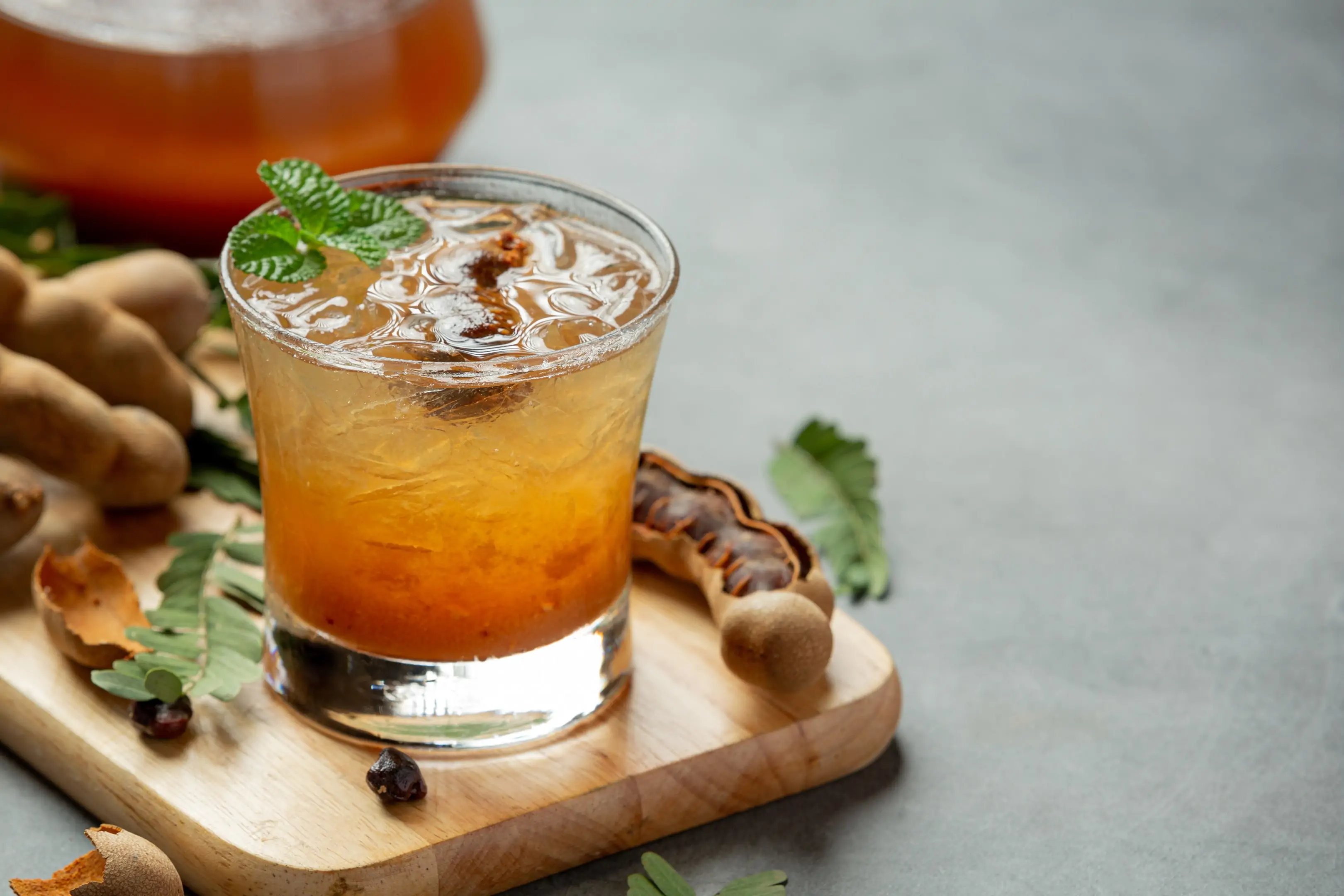 Tamarind juice is a miracle ingredient for any cuisine or cosmetic regimen.
Hair gets damaged when you do your daily routine, but eleven excellent nutrients can make your locks luscious and strong. These are:
B vitamins
Vitamin C
Vitamin A
Biotin
Vitamin E
Niacin
Vitamin D
Magnesium
Iron
Zinc
Protein
These vitamins and minerals promote cell growth and hair strength, which you need to have healthy and gorgeous hair. Sadly, some aspects of your lifestyle can hinder the effects of these nutrients on your scalp.
Your surroundings can significantly affect your hair health. Pollution and stress can make your roots and follicles weak.
Tamarinds are rich in several of these nutrients. Applying the juice to your hair can help your scalp absorb all these vitamins to regenerate weak and broken follicles.
You don't have to worry about hair type, either. Tamarinds can strengthen your hair, whether it's straight, wavy, curly, or something in between. Just be careful with colored hair, though, as these fruits are a natural bleaching agent.
Consuming tamarind juice can also benefit your hair growth. You can use it to make sauces, curries, or salad dressings. You can also turn it into a unique drink by combining it with orange juice and sugar. This way, you get to absorb all the healthy nutrients this superfood possesses.
This fruit also controls the sebum secreted from your scalp. This can help with dandruff prevention, making your roots stronger.
Tamarind benefits for hair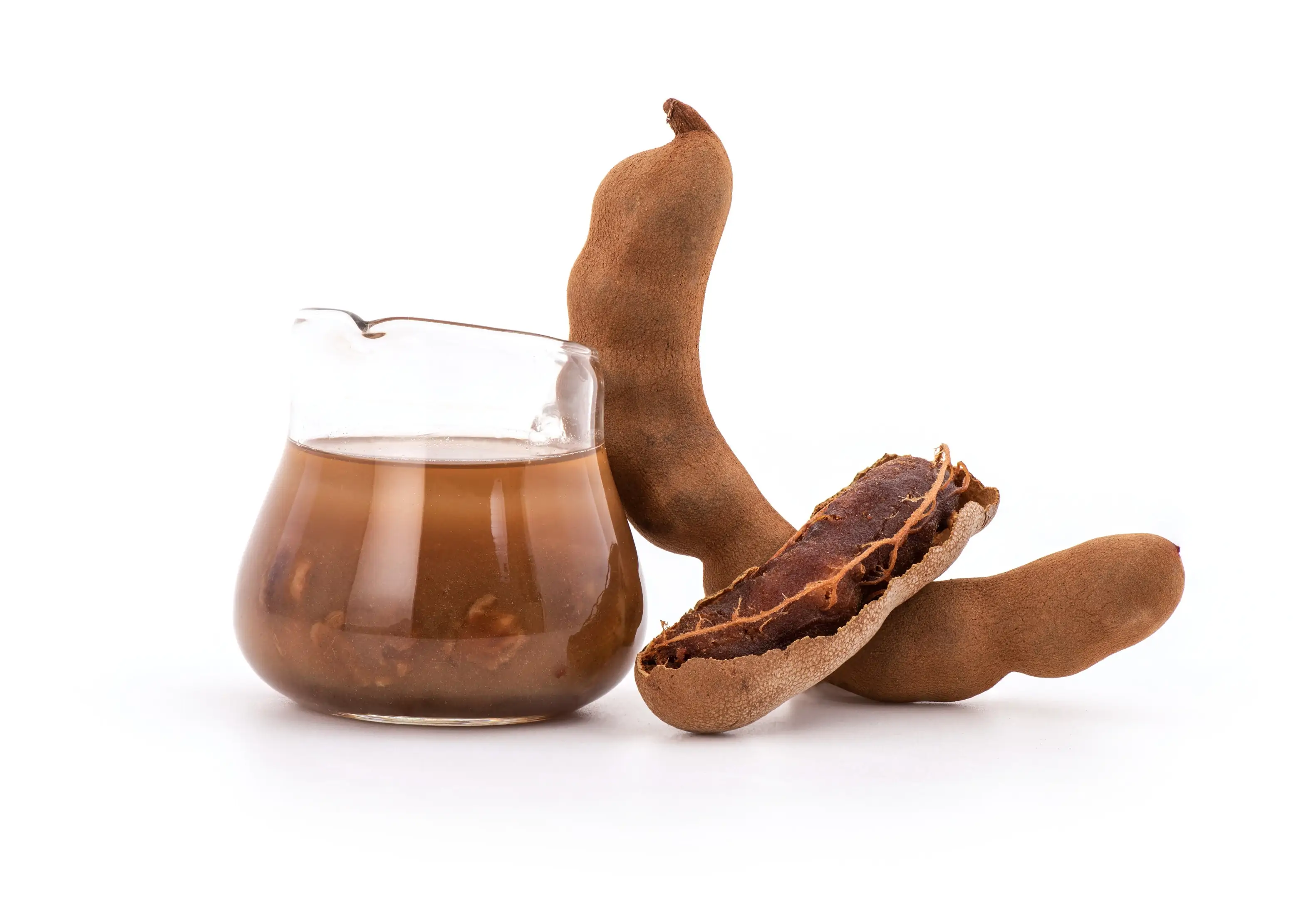 Many factors can affect your hair strength, and one of those is a poor diet. Many people don't get the right amount of B vitamins from food which makes their follicles weak.
These vitamins are great for cell growth and division, which is why it's essential for your hair. Tamarinds have the B vitamins folate, thiamine, and biotin, so it's perfect for a healthy scalp.
1. Tamarinds have niacin
This vitamin protects your hair from becoming dry and brittle, and it nourishes your scalp. With all the damaging elements you expose your hair to every day, niacin is essential for healthy locks.
2. Antioxidants strengthen your hair
The vitamin C and antioxidants in tamarinds can also help with sun protection. You may think that UV rays won't harm your hair, but too much exposure can make the strands dry and brittle. A healthy daily dose of tamarind can protect your locks from harmful rays and keep them healthy.
3. Tamarinds have some vitamin E
Exposing your hair to hot and humid climates can make it weak and unmanageable, and that's where vitamin E can help you. Tamarinds may not have as much of this vitamin as other food products, but you can still find vitamin E in this wonder fruit. This antioxidant builds and repairs your hair tissue, as well as protects it from the sun.
4. Vitamin A is good for your hair
Vitamin A is another essential antioxidant for healthy hair. It has anti-inflammatory effects that can prevent hair from breaking. Tamarinds also contain this powerful nutrient.
5. Tamarinds are rich in iron
Iron is a mineral that makes your hair strong and promotes its growth, and tamarinds contain 35% of this mineral. A lack of iron can cause anemia, leaving your hair thin, dull, and dry. This is why you should supplement your locks with this healthy fruit juice.
6. Tamarinds are also rich in magnesium
Your scalp also needs magnesium to be healthy and hydrated. Regular consumption and application of tamarind juice can give you 23% magnesium, leaving you with healthy, strong, and shiny hair.
7. Zinc can help with your immunity
Zinc can also contribute significantly to a healthy scalp. When your body doesn't get enough of this vitamin, your immune system suffers, and that includes your hair. You can find this nutrient in the dynamic tamarind fruit.
8. Proteins can help with hair fall
As the years go by, many men feel like their hair is thinning and their forehead is just getting longer. You need to understand that hair is made of protein, and it's an essential nutrient for your locks to grow strong.
Luckily, this miracle fruit is 5% protein! You can use the juice on your hair to keep it strong, and you can also consume it by including it in your meals.
9. Tamarinds make your hair shiny
It's the perfect way to flaunt your healthy and strong hair. You won't feel self-conscious about showing off your locks anymore.
The benefits of tamarind for hair growth come from the abundance of nutrients found in this fruit. You get the right balance of everything you need for healthy and strong hair, and it's delicious to eat and easy to apply as a hair wash.
So, try out this super fruit for yourself! A pack of pods usually costs around $15.00 to $20.00. Try comparing that to the hundreds of dollars you are likely to spend on a salon. Using this fruit is safer, healthier, and organic!
This fruit juice is a simple and affordable way to give your hair salon-like treatment. You can use it as a wash or as a hair mask, depending on what you prefer.
How to make tamarind hair treatment at home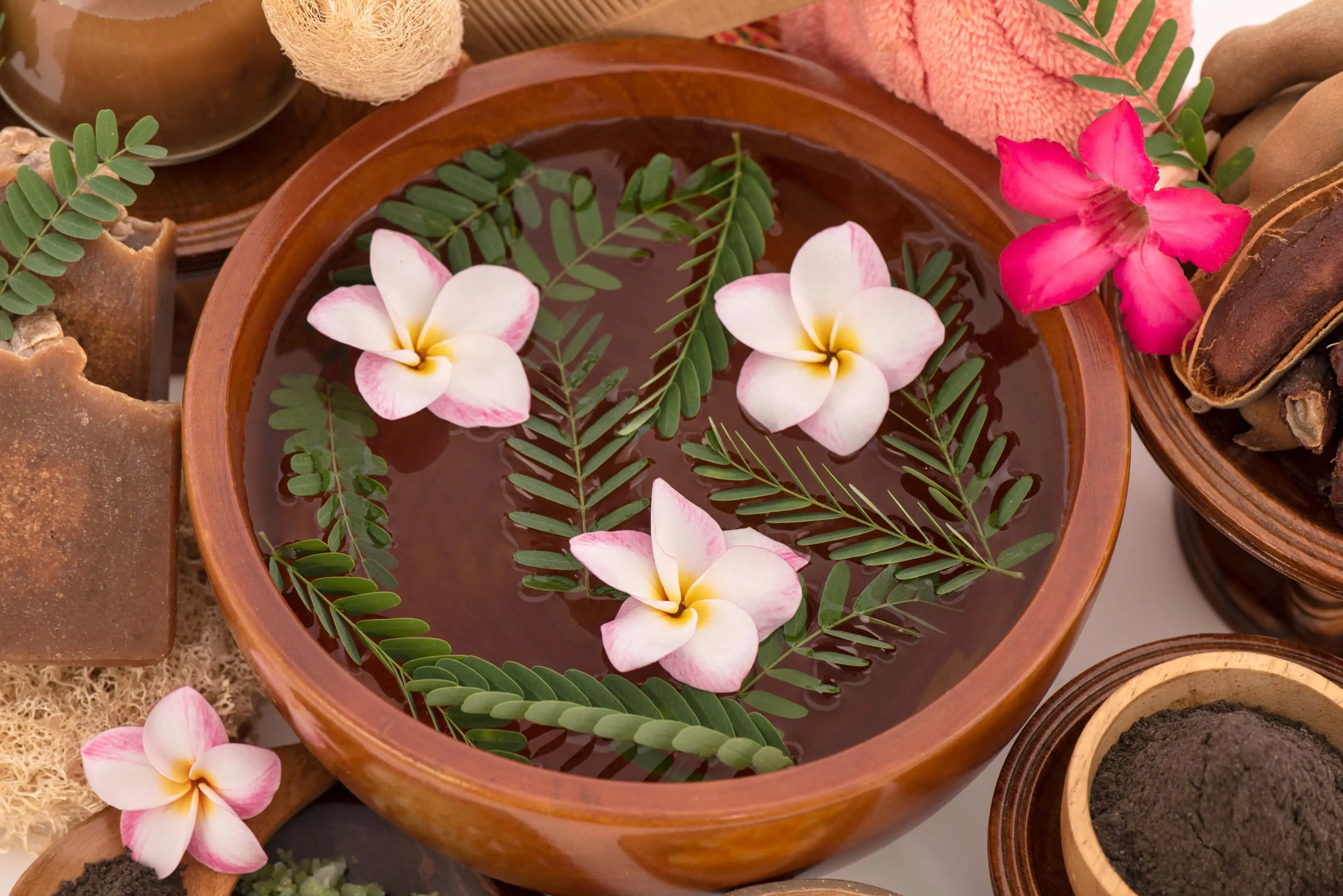 Tamarinds can address several hair problems, so there are specific ways to prepare the mixtures for use. You will need a mix of ingredients and pulp of the fruit.
1. For weak and damaged hair
First, soak the tamarind in water for a few minutes to extract the juice. Strain the liquid into a different container.
Next, pour the liquid on your hair and massage it into your scalp.
Leave the juice on for 20 minutes, then wash your hair with shampoo. This rinse will help with the natural stickiness of the fruit.
Finally, wrap your hair in a hot towel for 15 minutes, then rinse everything off. Do this hair treatment twice a week to have luscious and healthy hair.
2. Cream for an oily scalp
Get your ingredients ready. You will need two tablespoons of tamarind pulp, one tablespoon of olive oil, and one tablespoon of buttermilk.
When you have all the necessary ingredients, you need to mix them well until they form a paste.
Next, apply it to your hair and massage it into your scalp for 5 minutes. After massaging, leave it on your hair for 15 minutes.
Finally, wash the paste off with shampoo and water. You need to put this treatment on once a week to prevent an oily scalp.
Other health benefits of tamarind
One of the ways you can use this fruit is by turning it into juice. This method makes it easy to apply to anything that you need and to include it in your diet.
The rich nutrients in this plant can treat several health conditions such as ulcerative colitis, constipation, and parasites in children. It can also cure dysentery and diarrhea.
Tamarind juice can help relieve a sore throat and help with skin problems like acne and chickenpox.
There are also several tamarind health benefits for men. Are you a heavy drinker? If you are, then you may have to face some liver problems in the future. Luckily, this miracle fruit can help manage bile problems and bad cholesterol.
It is also a natural laxative, and you can make it into eye drops. There are so many health benefits from this dynamic fruit!
The essential use, though, is the tamarind benefits for hair strength. It can counter hair loss, and it can help control an oily scalp to prevent dandruff.
How to store tamarind for future use
Tamarinds are an organic product, so there is the risk of it spoiling when not stored properly. There are some particular methods you can learn to make your beauty juice last for months.
For the first method, you need to soak some semi-dried tamarind leaves inside a closed container.
Step #1 — Leave the tamarind juice in the fridge overnight to form chunks of the fruit.
Step #2 — Squeeze the pulp and store the rest of the fruit in the fridge. This method will help your concoction last for months.
For the second method, You need to combine a few tamarind pieces with 2 cups of water.
Step #1 — Ensure they are in a microwave-safe bowl and heat the contents for one minute.
Step #2 — Wait for your tamarind pieces to cool and squish out the pulp using your fingers.
Step #3 — Once you have an adequate amount of squishy pulp, you can run it through a filter and use a colander to collect the juice.
Step #4 — Add water as needed to the remaining pulp. Squeeze it and extract the juice until only fiber and seeds are left.
Step #5 — Put the juice in a pan and let it boil for about 2 minutes, then let it simmer for 5 minutes. Continue this process until the juice develops a syrup-like texture.
Step #6 — When you are finished, pour your syrup into a jar and let it cool.
Step #7 — Place it in the refrigerator for a longer shelf life.
Always remember to use clean tools and devices when using your tamarind mixture.
Conclusion
Tamarinds are a fantastic miracle fruit, and they are especially beneficial to your hair. The vitamins and minerals found in this fruit can help all aspects of your locks, including strength, hydration, regeneration, and even oil control.
They are an essential ingredient to add to your daily hair care routine. It doesn't matter your hair type or color — tamarinds will save your locks and give you salon-worthy hair.