What are Mexican foods without a tint of heat? Cayenne pepper has always been a key ingredient in Mexican, Asian and other dishes demanding hotness. However, if you run out of cayenne pepper in the middle of the cooking, here are the best ten substitutes for cayenne pepper that can add the essential flavors to your dish.
With loads of health benefits, cayenne pepper adds intense flavors to any dish, be it Cajun or Creole. However, a quick swap with cayenne pepper alternative can become the savior of the recipe if you do not find cayenne pepper in your kitchen cabinet.
Jump to:
Flavor profile of cayenne pepper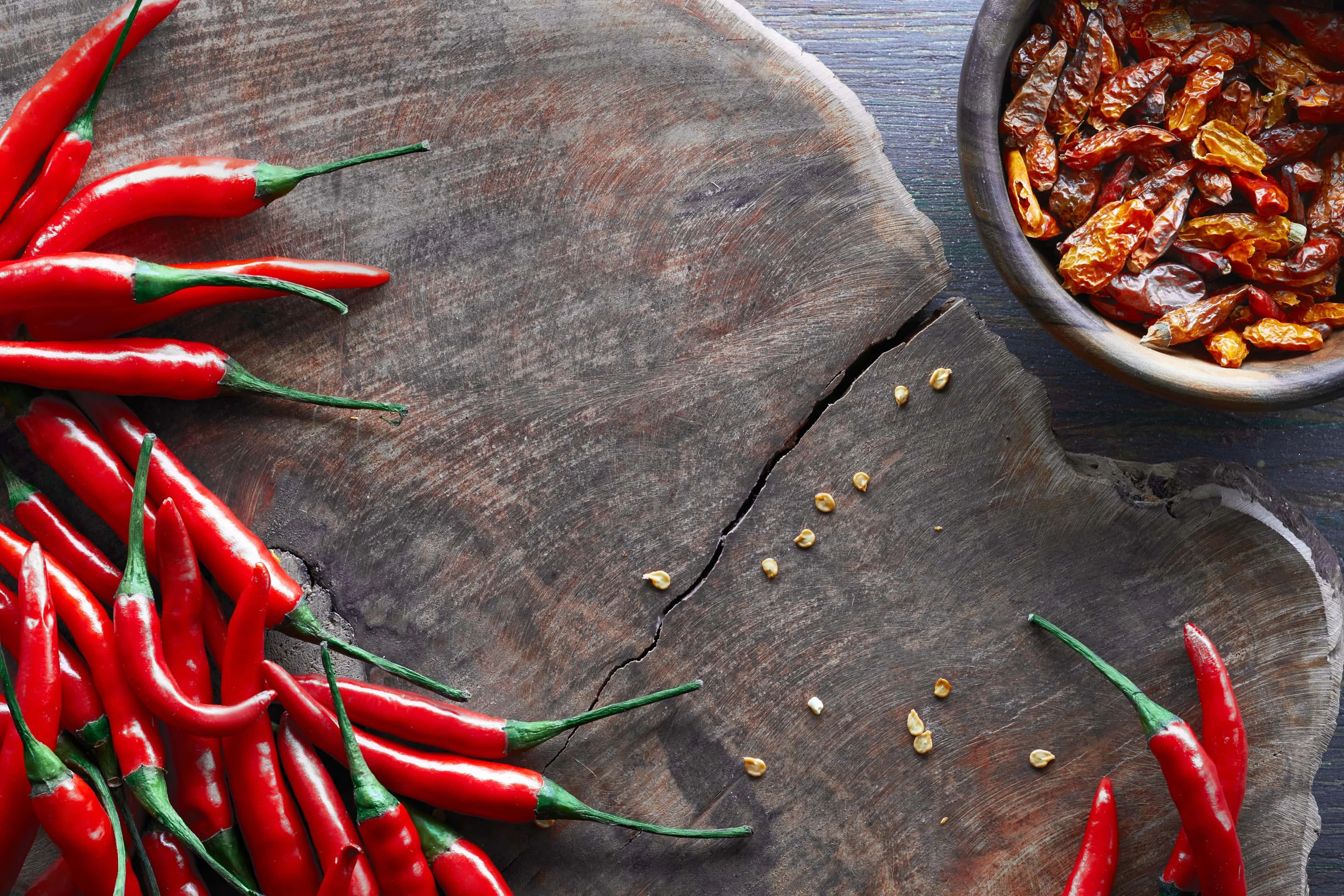 If you are not aware of the cayenne pepper flavor, you are missing out on a unique flavor. Cayenne pepper is the best spice if you are looking for some warmth in your food. The earthy dust is competent to blow your taste buds with 30,000-50,000 Scoville heat units (SHU), which is even a thousand times hotter than chili.
Cayenne pepper is an easily accessible culinary spice. You can find fresh or dried and grounded cayenne pepper in your local stores during its picking season. However, you may not find it for the rest of the year. So, here are the best substitutes for cayenne pepper that deliver strong flavors to your dish.
10 mouth-watering cayenne pepper substitutes that bring the heat
Here is a shortlist of cayenne pepper substitutes that can come in handy when you run out of cayenne pepper in your kitchen. A quick look into the spice quotient of these cayenne pepper alternatives can help you choose the one that matches well with your expected spice level.
1. Tabasco sauce/hot sauce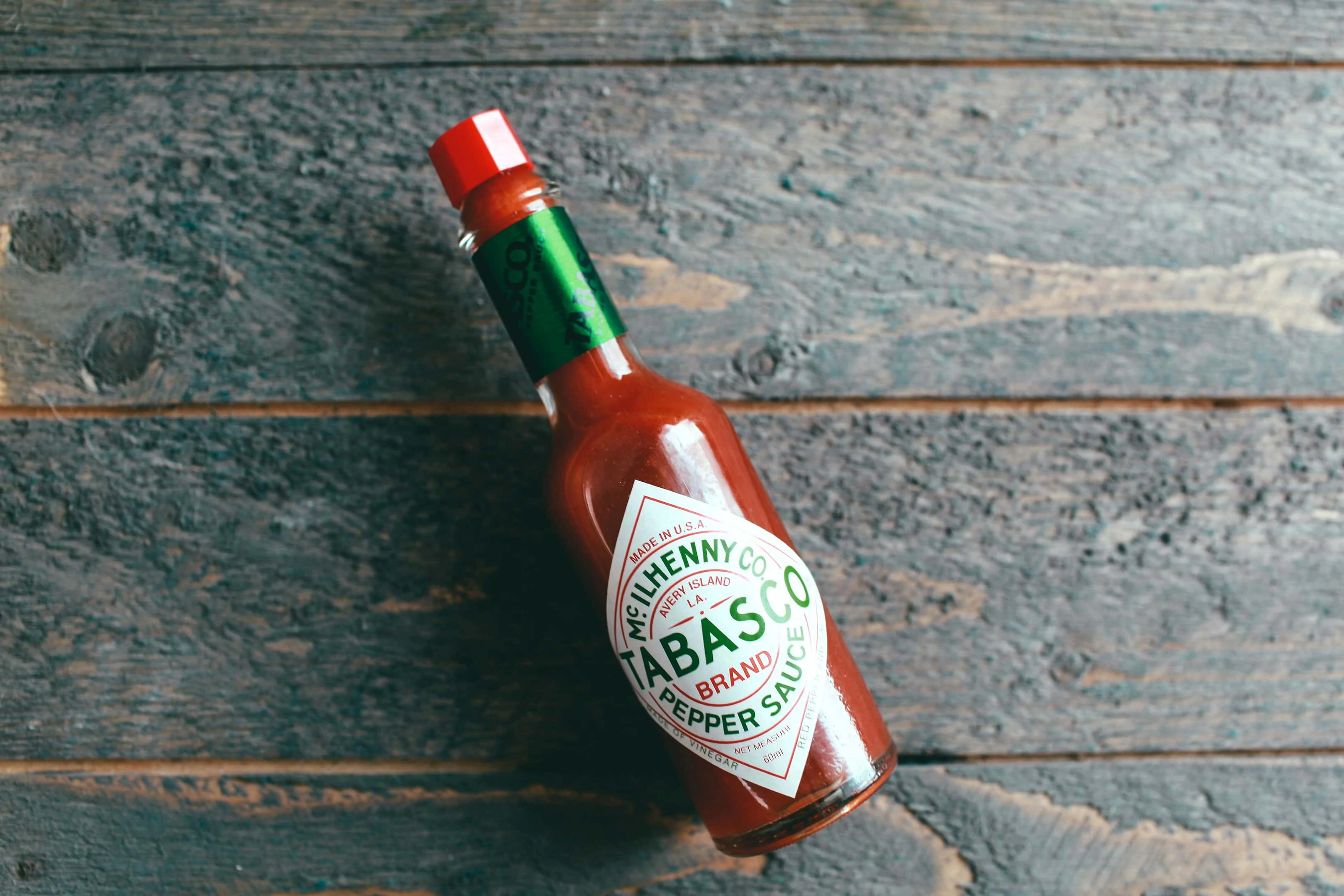 Tabasco sauce, popularly known as hot sauce, is a deadly combination of famous Tabasco pepper, vinegar, and salt. It was first produced commercially in Avery Island, southern Louisiana and then spread across the globe due to its undeniable flavor. It serves as an excellent substitute for cayenne pepper in several dishes where it is used as a wet spice.
Thanks to the capsaicin, hot sauce can be an effective way to lose some calories while you are eating. Moreover, the hot sauce itself contains zero calories. Tabasco sauce can be the go-to spice if you are looking to clear your congestion or even sinus. It can boost the metabolism of your body as well. Wake up at midnight with a toothache? Just use a drop of hot sauce to ease the pain until you visit the dentist.
Did you know that you can add Tabasco sauce to your oatmeal to spice it? Yes, you can use it in any dish as the substitute for cayenne pepper. In fact, just 8 drops of this hot sauce can spice up your dish just like a quarter spoon of cayenne pepper. However, the hot sauce may not be a good alternative for dishes where cayenne pepper is used as a dry spice.
You may use fresh Tabasco pepper as the cayenne pepper alternative, but it is rarely available in your local market.
Don't forget to buy a bottle of hot sauce next time you go grocery shopping!
2. Serrano peppers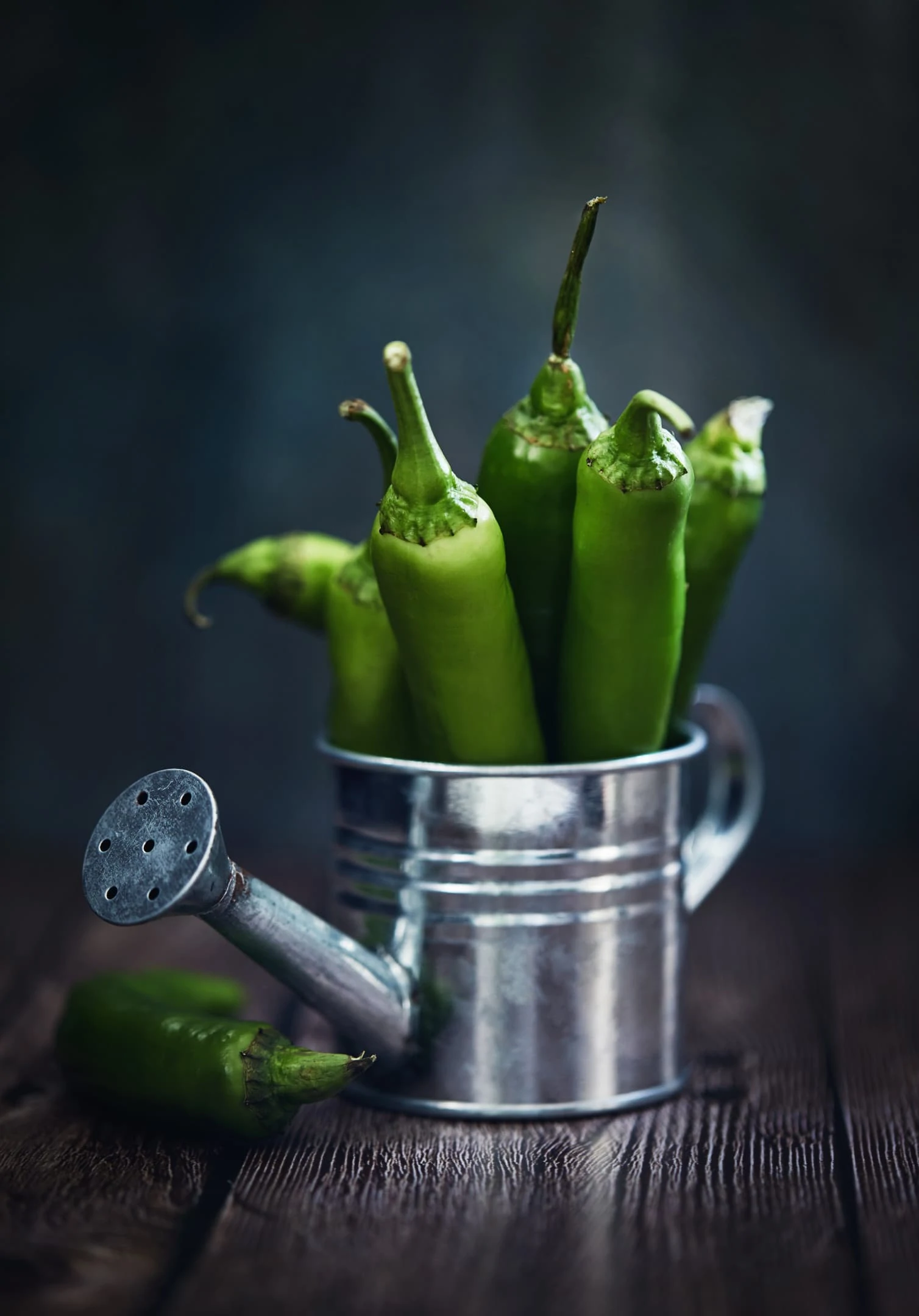 The fiery flavor of serrano peppers in Mexican cuisine can blow your mind. Serrano peppers rank closer to cayenne pepper in terms of the heat index. However, serrano peppers unravel their sharp flavor after cooking for some time. The more you cook this hot chile pepper, the stronger the flavor diffuses into the dish.
Serrano peppers offer an excellent kick of flavor along with great health benefits. This low-calorie, low-sodium spice option contains fibers that contribute to a healthy heart. Its high fiber content can help you control your body weight as well. Serrano peppers are known for relieving arthritis pain and regulating blood sugar levels.
Serrano peppers are the second popular choice, next to jalapeno, when it comes to adding heat to a dish.
3. Jalapeño peppers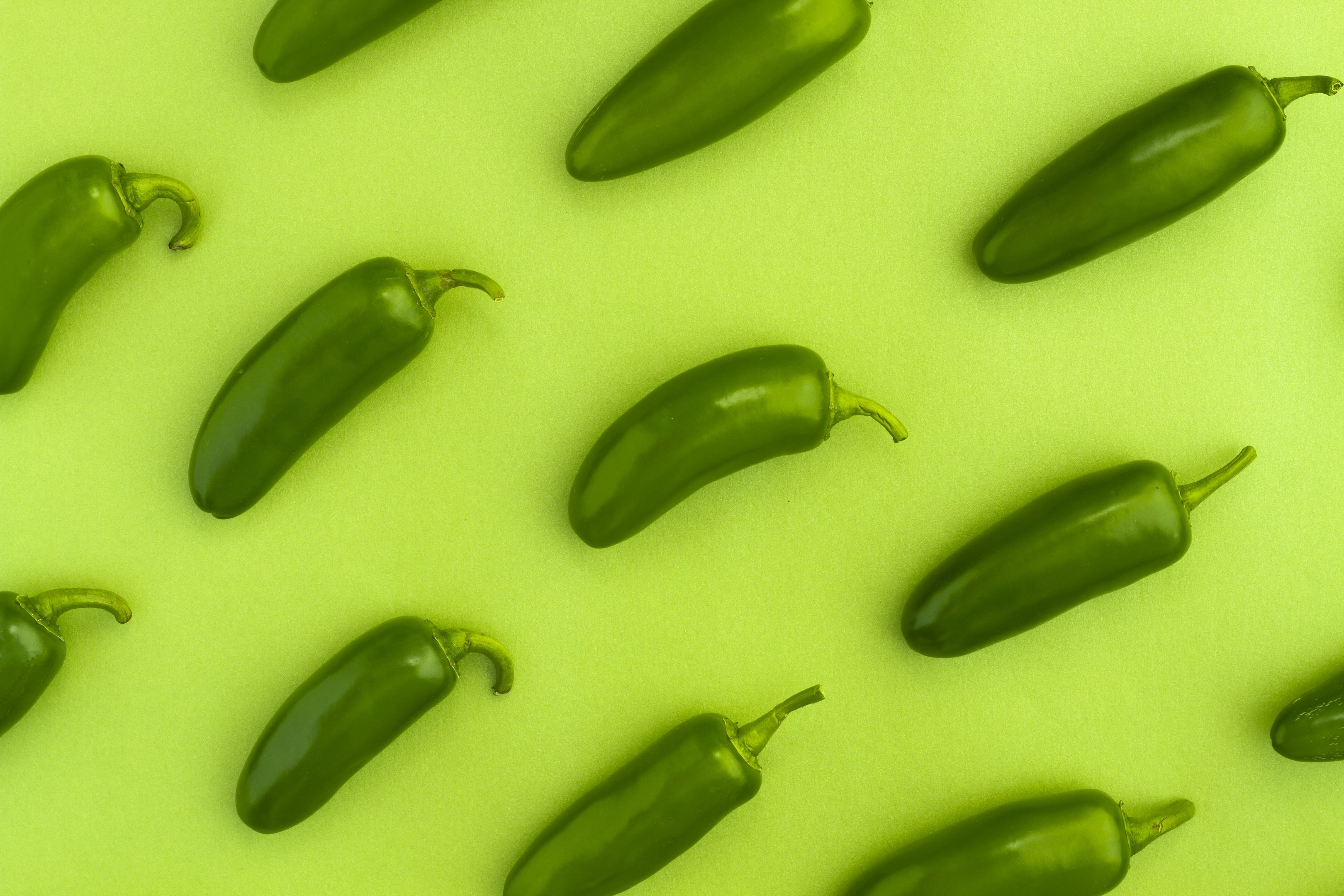 I can bet you have tried jalapeno pepper as a topping of your pizza. This hot chile is immensely popular for its spicy touch. However, it can be considered as a milder substitute for cayenne peppers. The spicy pepper originating in Mexico has a large number of variants that have traveled all across the globe, owing to their unique flavors.
Loads of antioxidants in jalapeno peppers vouch for a longer life by promoting blood circulation. This low-calorie spice contains a significant amount of Capsaicin that serves as a natural pain reliever for arthritis, neuropathy, and muscle sores. Jalapeno peppers have vitamin A and C, along with the micronutrients like folate, which offers a large number of health benefits.
Jalapeno peppers can be sprinkled over salads or blended into a smoothie.
4. Chipotle powder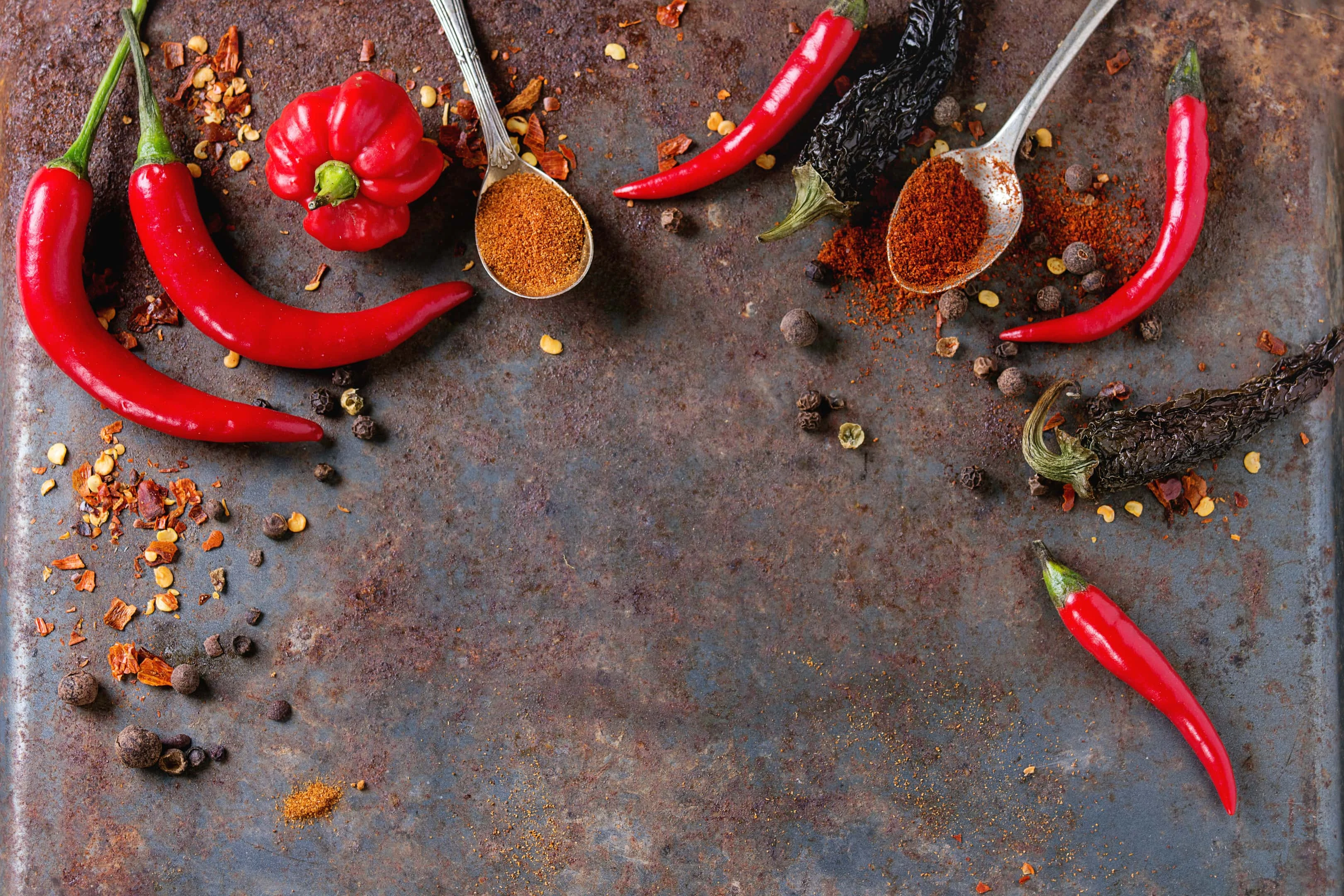 If you are looking for a hot, smoky flavor from cayenne pepper, you can put your bets on chipotle powder as its substitute. Chipotle powder is obtained from the dried and grounded chipotle chilies. You can easily find variants of chipotle powder in your local store.
Chipotle powder is something that you can explore in any Mexican cuisine. The high consumption of chipotle powder has made it one of the best spices for adding heat to a dish. No wonder it has been welcomed by every corner of the world owing to its smoky flavor as well as tons of health benefits. This bright red powder offers great benefits to cardiovascular and respiratory issues. Moreover, it has also been known for preventing cancer.
The high vitamin A content of chipotle powder is a boon for those suffering from night blindness. So, next time you use the chipotle powder on your barbeque, remember the goodness in its intake.
5. Fresh Thai peppers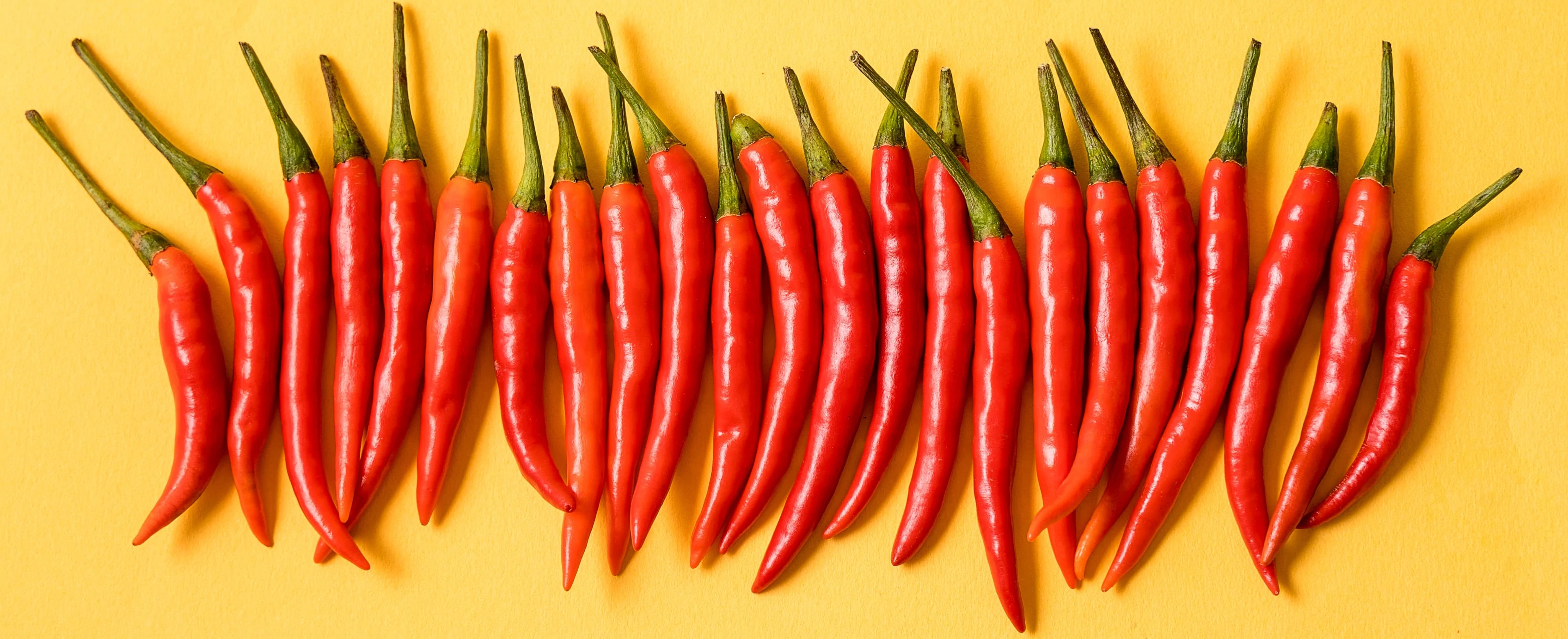 While others are dried or processed options, Thai chili is the greenest and fresh substitute for cayenne peppers. As the name suggests, these chilis got their names from the extensive use in Thai cuisine. These chilis are also known as prik ki nu, or "bird chile."
Fresh Thai peppers not only satisfy your spice craving but also offer a beautiful appearance to your dish. These are generally green or red in color. Packed with vitamins A, B, and C, fresh Thai peppers offer benefits to your eye health as well as boost your immunity.
Try out Fresh Thai peppers as the substitute of cayenne pepper in spice roasted potato!
6. Gochugaru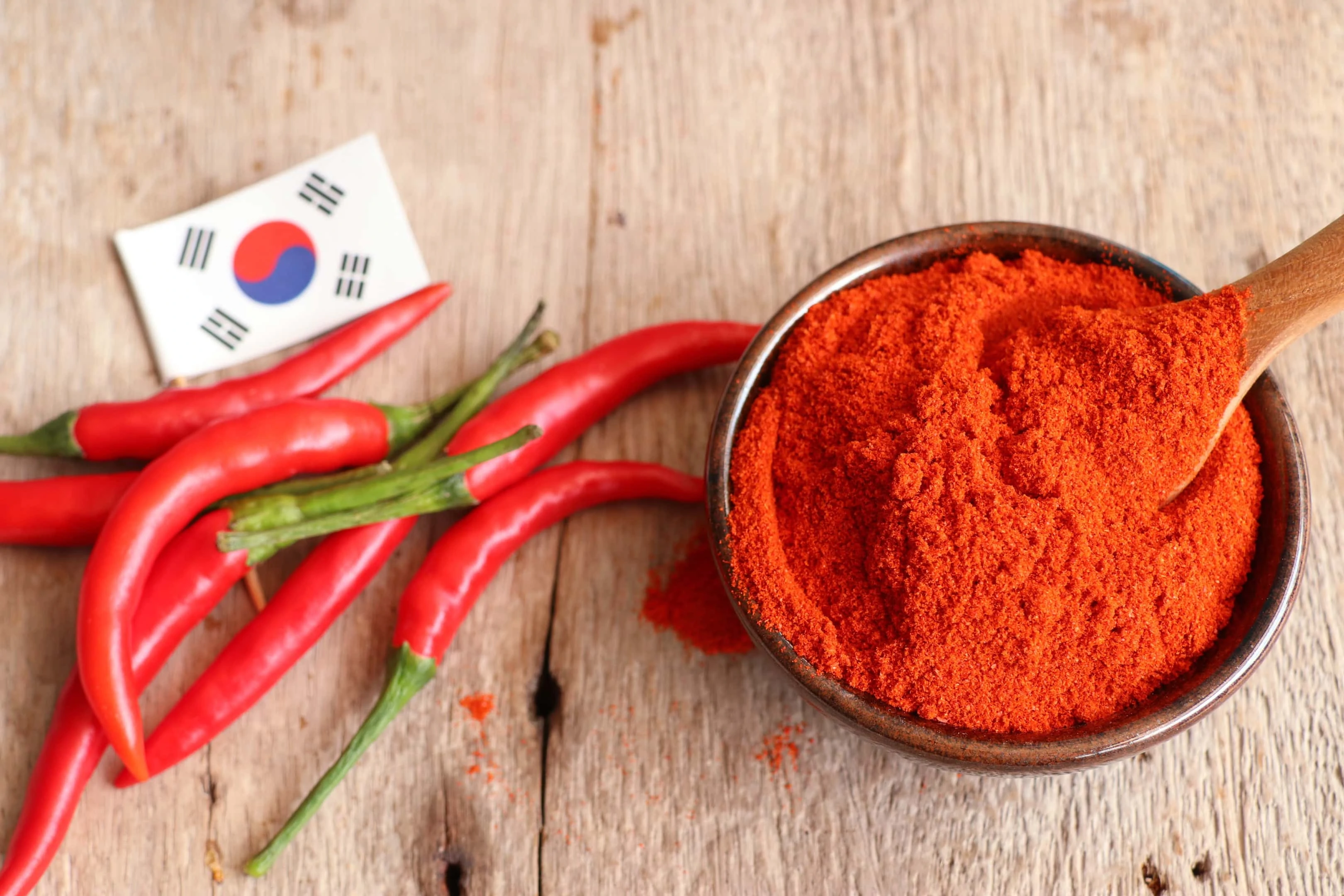 Gochugaru is popularly known as Korean chili pepper. It serves as an excellent cayenne pepper substitute, as it offers a similar heat level in the dish. One of the most interesting facts about long slim chilis is that they offer a sweet and smoky flavor and warmth.
Gochugaru looks like red colored-pepper flakes. The vitamin and dietary fibers present in gochugaru are beneficial to health problems such as heart disease and diabetes. Moreover, some research has shown that consumption of gochugaru can lead to the apoptosis of prostate cancer cells.
If you want the sweet-spicy and smoky flavor in your dish, just swap cayenne pepper with gochugaru. You must try out Kimchi to explore the best flavor profile of gochugaru. However, it may not be available in any local store. Look out for gochugaru in Asian spice specialty stores.
7. Black pepper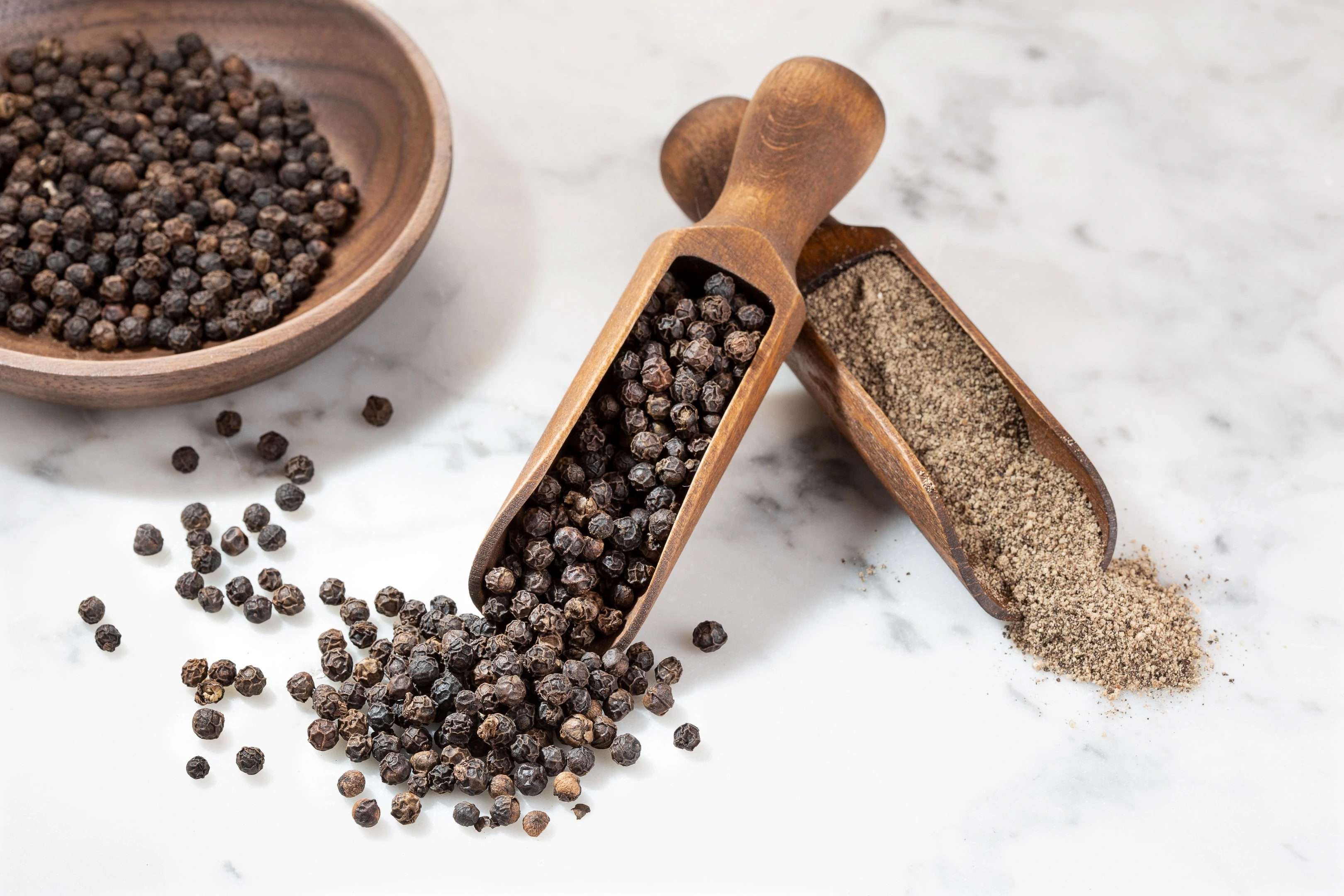 If you are looking for a milder substitute for cayenne pepper, black pepper can serve the purpose. The heat level of black pepper is lower than that of cayenne pepper but never fails to add some prolonging warmth to the dish.
Black pepper is the go-to spice for any dish. High in antioxidants, black pepper offers great benefits to health. Its anti-inflammatory properties aid joint swelling and serve as an effective measure for arthritis. Did you know that black pepper can even save you from inflammation in airways due to asthma?
Consumption of black pepper can considerably enhance the absorption rate of curcumin (an antioxidant found in turmeric). This is essential for lowering cholesterol levels. Moreover, research shows that black pepper has a significant effect on neurons to improve brain functions. It acts as a boon for people who have Alzheimer's disease.
The flavor profile of black pepper should not be underestimated to be mild as it offers sharp and prolonged warmth to any dish.
8. Red chili flakes/powder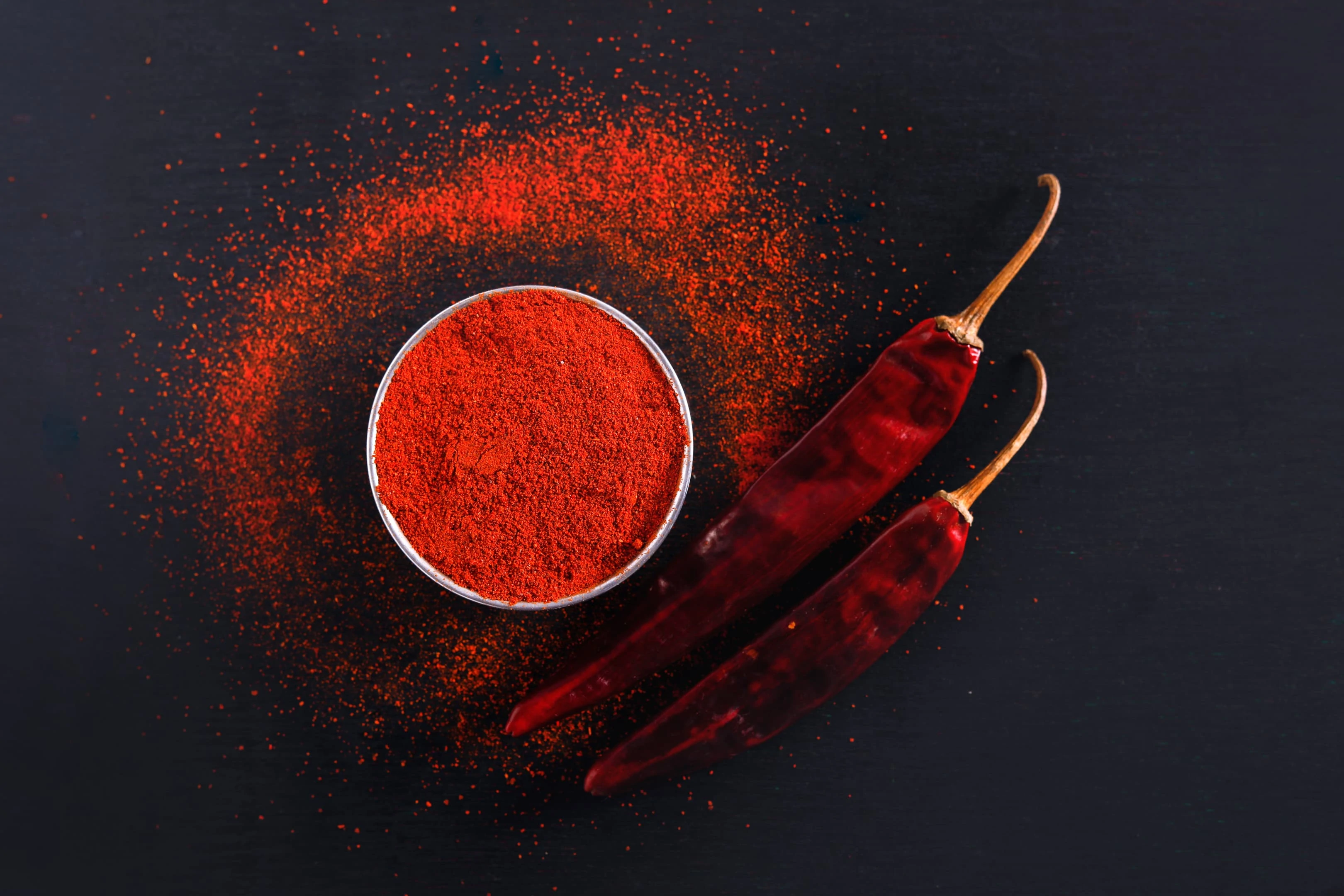 Red chili flake or powder is a common ingredient found in every household kitchen. Even though the feeling in the mouth is quite different, red chili flakes or powder can serve as an adequate cayenne pepper substitute. The only disadvantage is that no 'bookish' measures can be perfect for adding chili powder. The reason behind this is that the heat levels of chili flakes and chili powder varies from manufacturer to manufacture, brand to brand.
You may have to add 2-3 teaspoons of red chili powder to reach the heat level of a quarter teaspoon of cayenne pepper. You can check the heat level of chili flakes on their labels before buying. Did you know that this kick of heat can boost your metabolism? A bit of chili powder can become your secret to losing weight as well.
Chilis have a large number of vitamins, minerals, and a lot of beneficial plant compounds like Capsanthin, Capsaicin, Lutein, Ferulic acid, and many more. Therefore, it is needless to say that chili powder or flakes can bring about a large number of health benefits. However, overconsumption of chili powder/flakes can expose you to a higher risk of cancer.
The best part of using chili powder or flakes as a cayenne pepper substitute is that you can add it while you are cooking or just as a seasoning for a dish.
9. Paprika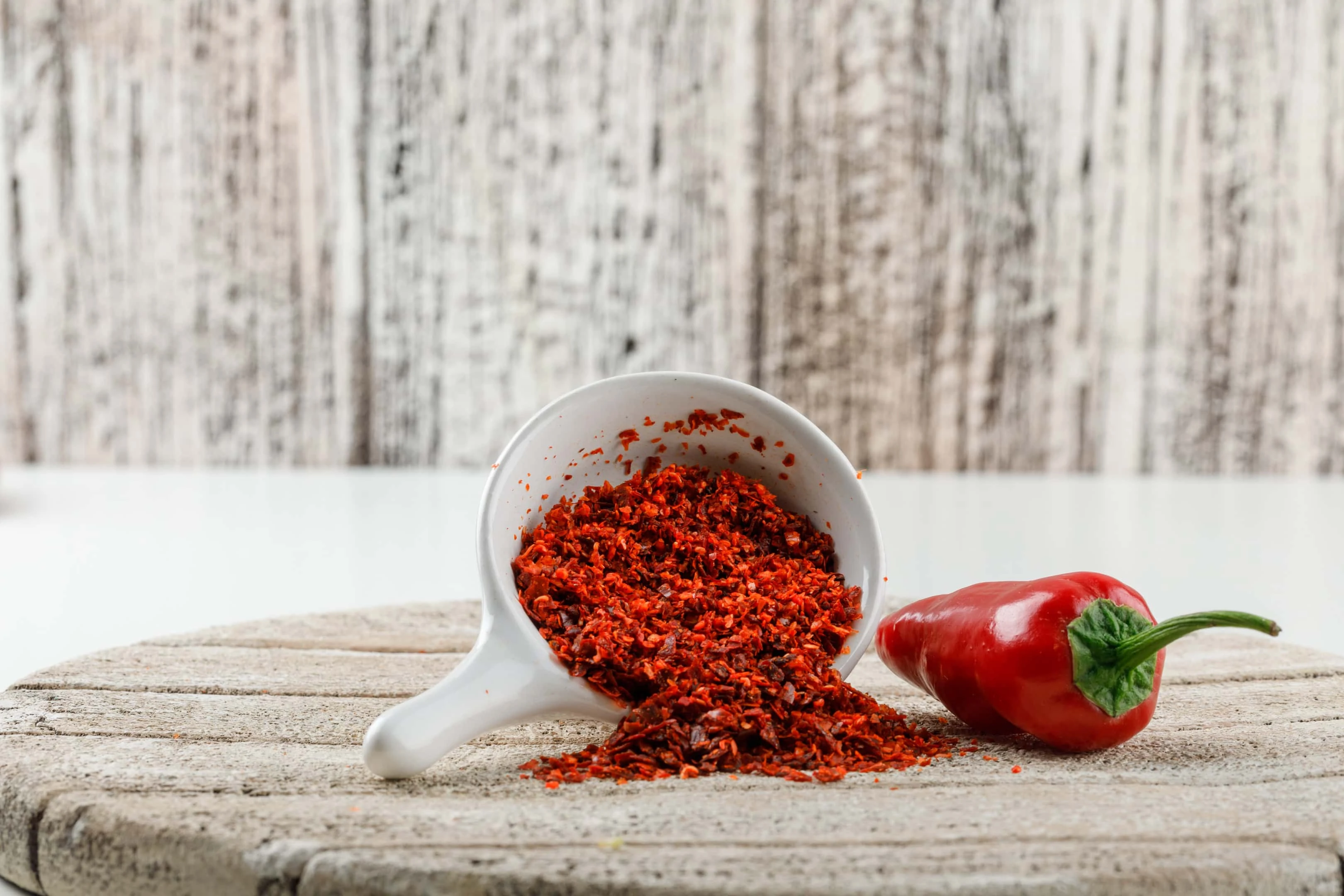 Paprika is a specific red chili which has two variants: sweet paprika and hot paprika. While sweet paprika offers a mildly spicy flavor, the heat levels of hot paprika can be attributed as medium or average. Red hot paprika acts well as a milder substitute for cayenne pepper.
Originating in Hungary, paprika has been warmly welcomed all across the globe owing to its distinct flavor, color, and health benefits. The oxidants present in paprika such as lutein and zeaxanthin, prevent damage to eye vision. At the same time, its capsaicin content offers anti-inflammatory properties that can help in reducing pain in arthritis. Paprika contains iron and vitamin E. Therefore, regular consumption of paprika ensures better blood circulation. Moreover, a regular dosage of paprika can become the secret for your anti-aging as well as healthy glowing skin.
Paprika has a huge flavor potential that has been exemplified in several European and Mexican dishes. It won't disappoint you as the substitute for cayenne pepper.
10. Spice mixtures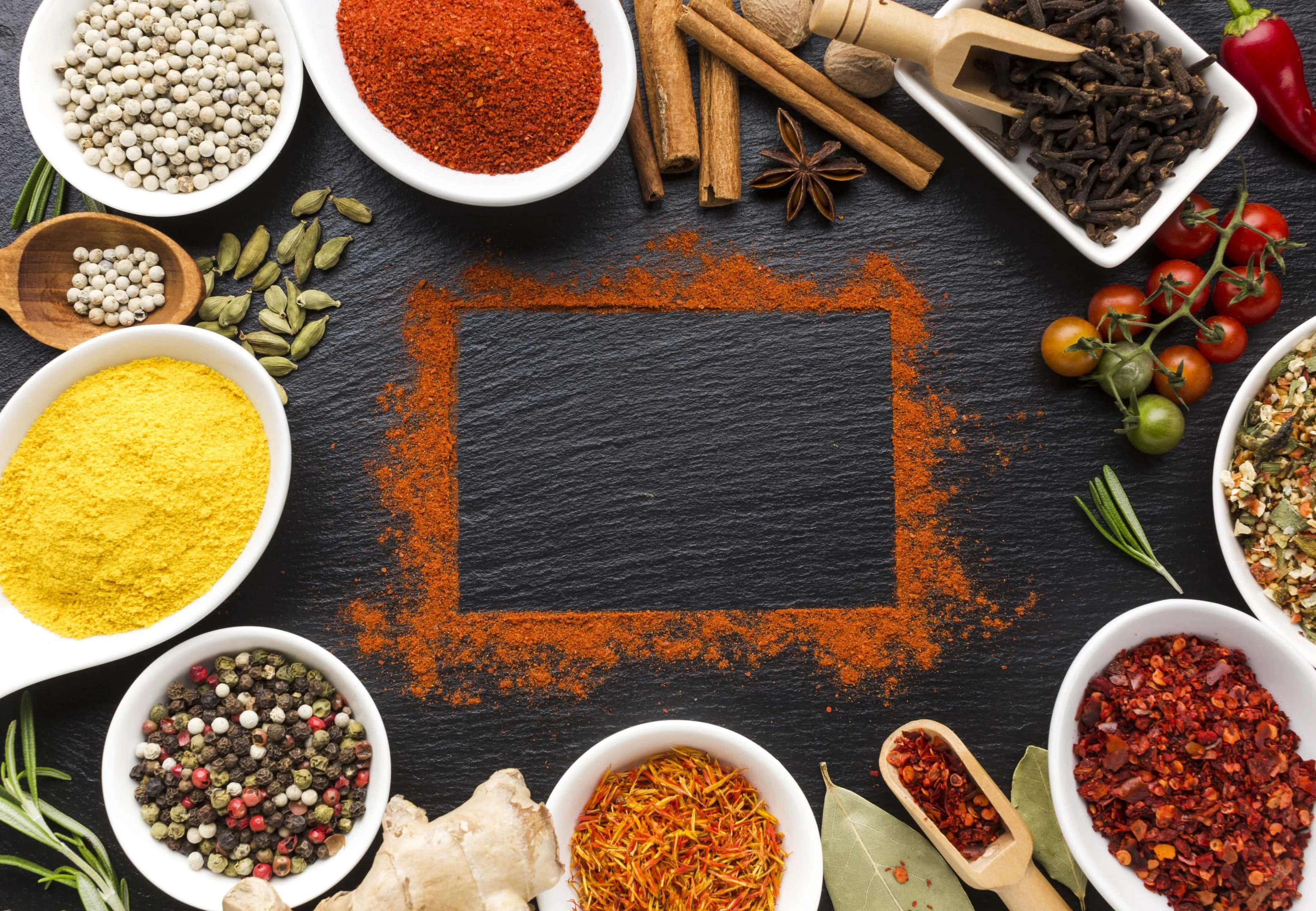 When you run out of cayenne pepper and do not have any of the above-mentioned substitutes, a spice mixture containing cayenne pepper may become the substitute. Most of us buy spice mixtures such as tobacco spice mixture, taco seasoning mix, curry powder, or meat spice mixture. Just take a moment and read through the label. If you find cayenne pepper in the ingredient list and the flavor required by your dish is similar to the flavor offered by the mixture, you may go ahead and use it as the cayenne pepper substitute.
This substitute can be considered as the last option as it does not guarantee the best resemblance to cayenne pepper. Moreover, you may get a completely different taste of the dish when using a spice mixture as the cayenne pepper substitute.
Final thoughts
Cayenne pepper has always been the magic ingredient in foods like tacos, roasted meat, salsa, nachos, vegetable broth, deviled eggs, and chicken dishes. However, the wide variants of the spices can be used as cayenne pepper substitutes to deliver a similar taste. As the heat level serves as the prime factor in cayenne pepper, hot paprika chili powder and tabasco sauce serve as the best substitutes for cayenne pepper. If looking for a substitute that offers a spicy but mild flavor, serrano and jalapeño pepper serve the purpose well. Chili flakes, black pepper, fresh Thai chili, and red chili powder can be used as good cayenne pepper alternatives, but the quantity used will be more significant to attain the required level of heat.
Just try these cayenne pepper substitutes and let us know the result. Which one substitute worked out to be the best for you?