Currently, people seem to claim that being healthy and eating healthy comes with a price. Much health-centered food, such as vegan food, is a bit expensive for some people's taste. Fortunately, some vegan foods can both satisfy your taste buds and fall within your budget.
One such dish is the Mujadara. It is a simple yet flavorful dish that is a staple of many Middle East diets. This delicacy costs less than most but holds its own in terms of taste and nutritional benefits.
The Mujadara health benefits are just overwhelming! The list of nutrients can go on and on, making a phenomenally healthy dish. Continue reading to find out more about the dish itself and the benefits it can give to the body.
Jump to:
What is mujadara?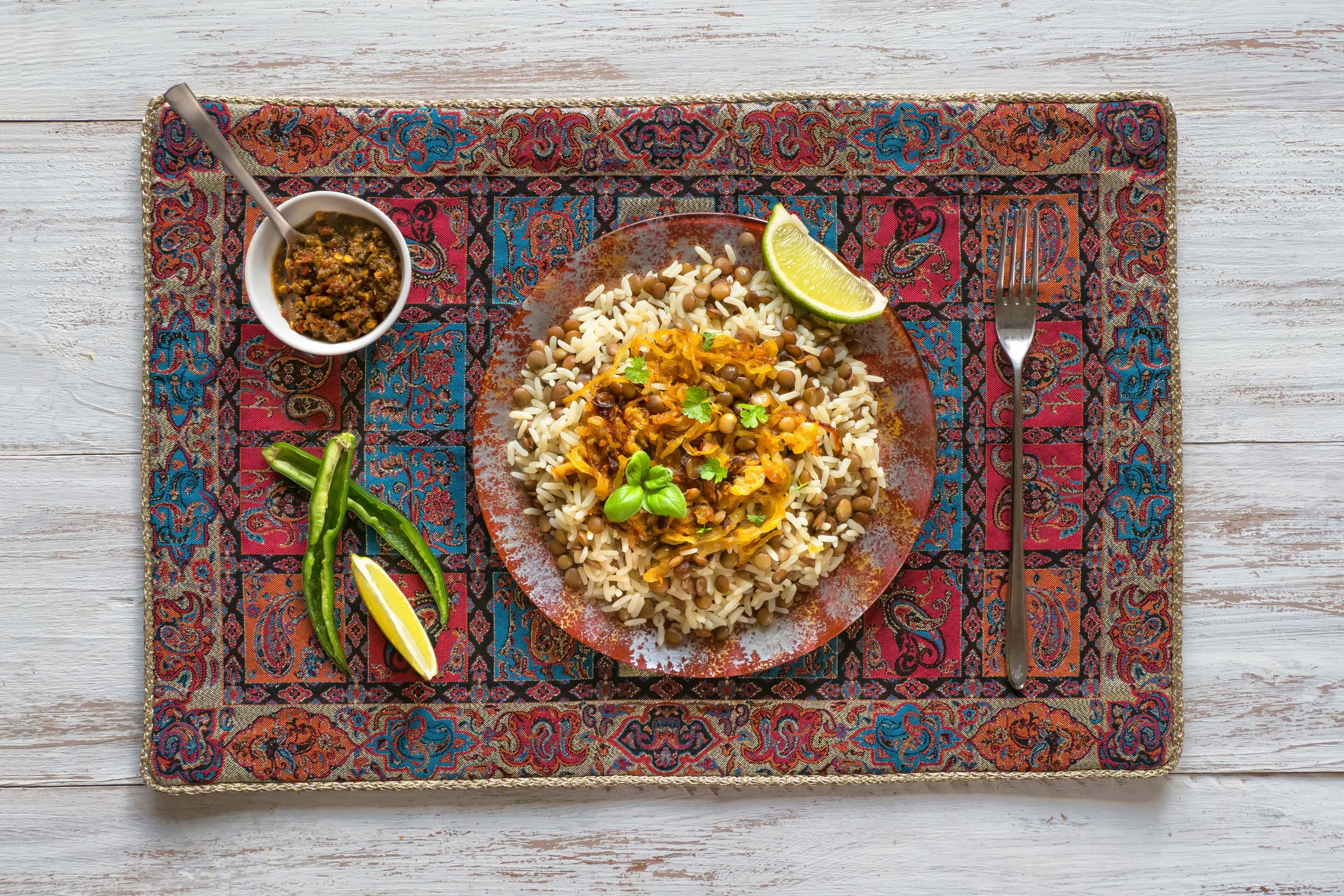 Mujadara is a gluten-free delicacy that is commonly served on tables in the Middle East. It comes in various forms and goes by different names, depending on the location. It is known as Mujaddara in Lebanon, Jordan, and Israel. Meanwhile, it is called Mudardara in Syria.
The dish's name comes from the Arabic word that means 'pockmarked,' with the lentils in the rice resembling pockmarks. The first proof of the existence of this dish appeared in an ancient cookbook in 1226. It is typically served during celebrations.
This dish is a cheap vegetarian meal made of delicious layers of lentils, rice, and onions. It is seasoned with cumin and sometimes with cilantro. It can also have fried onions as toppings. It can be served chilled, warm, and even at room temperature.
Like a tasty paella, this dish needs a good crunch factor while cooking it. It adds a certain edge to the already flavorful bowl of Mujadara. This delicacy also serves as healthy comfort food for most.
It is friendly for adult taste buds, and it also explodes with flavor, making it a hit for kids too.
Is mujadara good for your health?
Mujadara is a versatile vegetarian dish that you can serve in almost any way. A hot and freshly cooked mujadara will be perfect for a chilly evening while you camp on the couch. Meanwhile, a chilled or room-temperature mujadara would go well for a hot summer lunch.
Not only is this Middle Eastern dish tasty, but it's also healthy. Mujadara is jam-packed with nutrients such as protein, vitamin B, fiber, and iron. It is a well-balanced meal that can provide your body with more than enough nutrients. This effectively marks mujadara as a cuisine that is good for health.
Mujadara ingredients and their health benefits
The key that gives mujadara its healthy side and aspect is the ingredients that complete the dish. At present, there are countless versions of mujadara that appear on tables across the world.
Some recipes underwent significant modifications, sprinkling it with grand twists and making the recipe their own. On the other hand, some add a few unique ingredients to grace it with their personal touch.
The bottom line is that these ingredients are what give both flavor and nutrients to the delicacy. Here are some main ingredients of mujadara and their health benefits.
1. Lentils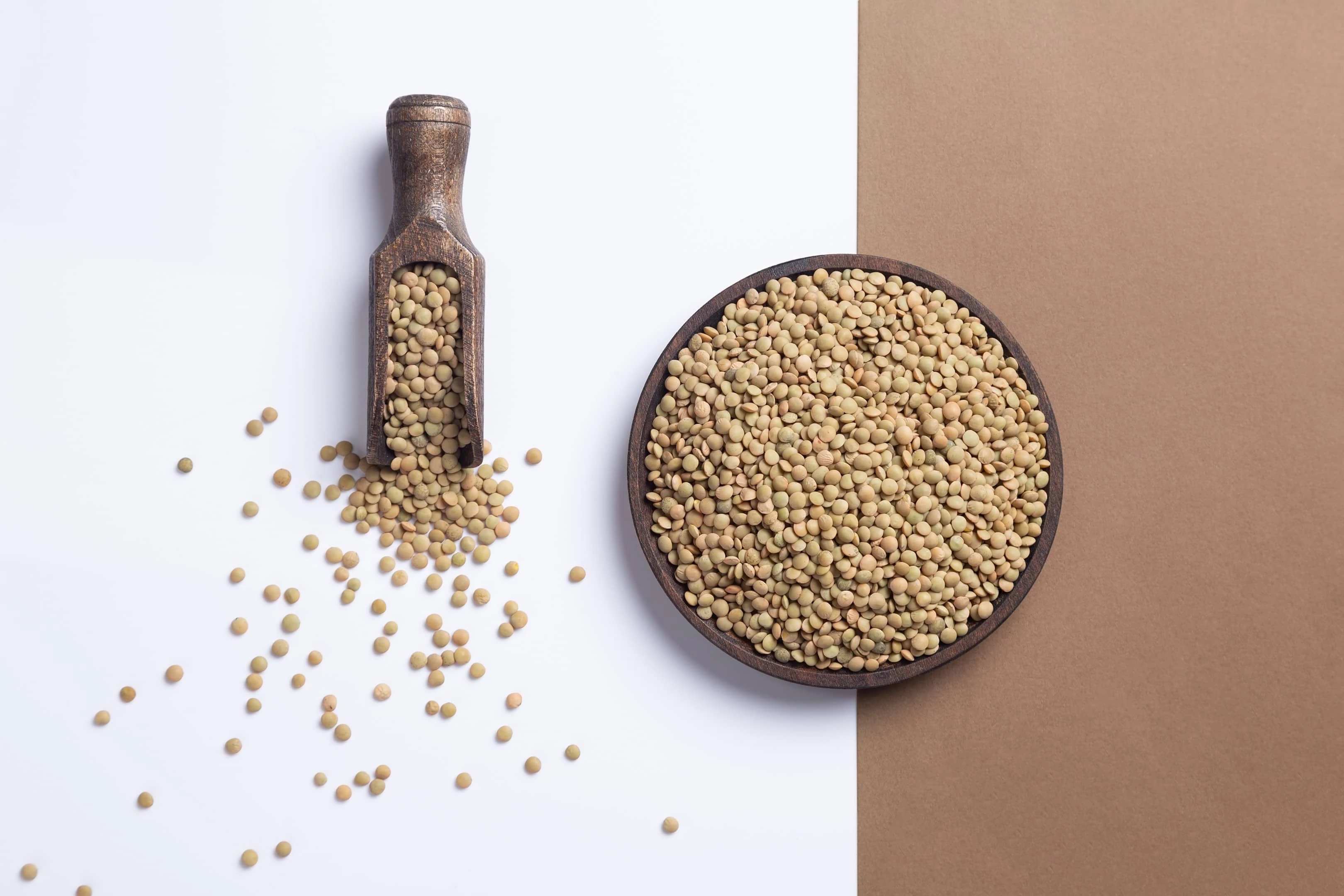 Lentils are the main star of the dish. These are a type of bean or pulse that originated in India. These lentils vary in types and species, giving them a range of green to brown, yellow to orange, and even black.
They are typically quick and easy to prepare. Lentils are sold at a low cost, making them an accessible source of high-quality protein, copper, zinc, and fiber. They may also contribute to helping stabilize your blood sugar levels and help maintain a healthy weight.
Lentils are a rich source of folate and Vitamin B that can reduce fatigue, poor sleep, and low mood. They are also an excellent source of phosphorus, potassium, iron, selenium, folic acid, and manganese.
Brown and green lentils are the favorite go-to ingredient when making Mujadara. The brown lentils offer a mild, earthy type of flavor. The green one, on the other hand, has a more peppery taste and is crunchier.
2. Rice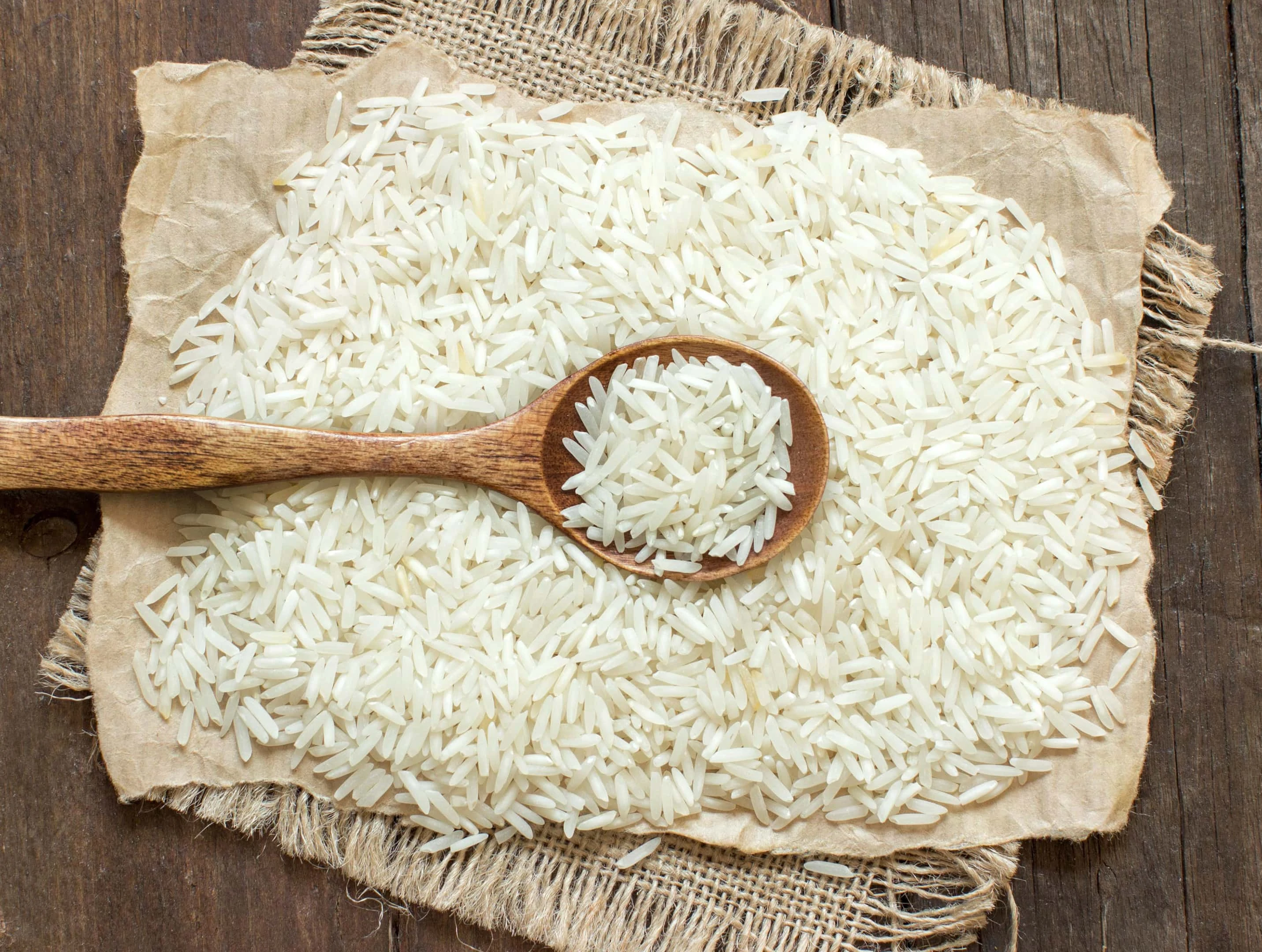 In preparing mujadara, you can use any kind of rice — may that be brown or white, and short or long grain. It all comes down to the recipe you are using and your personal preference. Like lentils, rice also provides your body with several health benefits.
Both white and brown rice have carbohydrates and protein. In terms of health benefits, brown rice takes a few steps in the lead, containing fiber, vitamins, antioxidants, magnesium, and minerals. It can also lower the glycemic index, helping maintain blood sugar control.
Rice contains magnesium that can assist nerves, bones, and muscles. It also has resistant starch, which may lead to fatty acids that can help promote colon health.
This staple food is a perfect addition to a balanced diet, especially brown rice. White rice is more of a popular choice for athletes.
3. Onions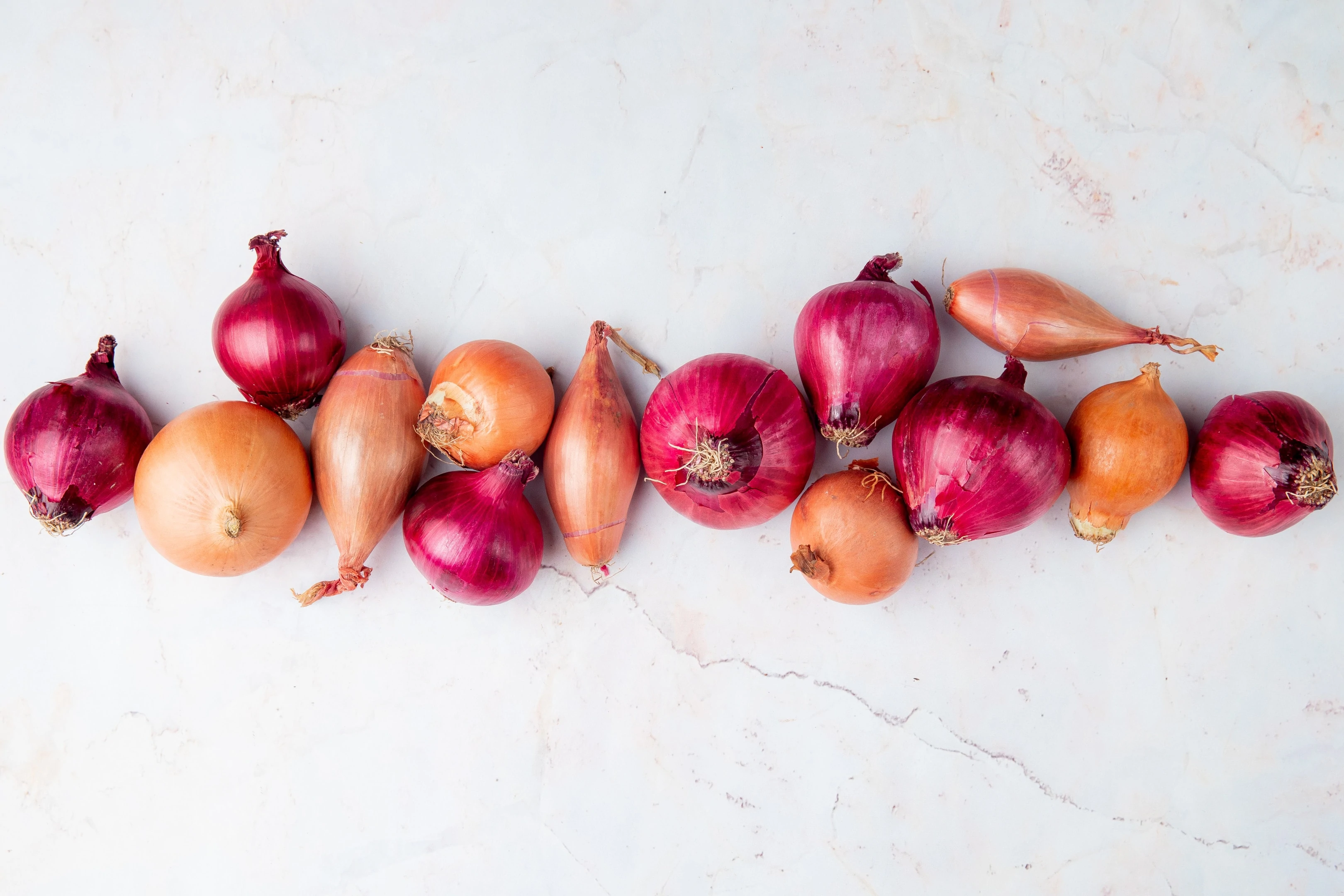 The lentils and rice blend together naturally. What truly merges the dish is onion. The dish needs several onions to complete it. Aside from additional flavor and kick, onion also contributes to the long list of Mujadara health benefits.
Onions contain antioxidants and some compounds capable of fighting inflammation, decreasing triglycerides, and reducing cholesterol levels. It also lowers and reduces the risk of having heart disease.
Another astounding fact about onions is that they have cancer-fighting capabilities. It contains an allium genus, which lowers the risk of developing certain cancers like colorectal and stomach. Onions also have quercetin and fisetin, which are flavonoid antioxidants that hinder tumor growth.
Moreover, onions can control your blood sugar, which is especially helpful for those who have diabetes or prediabetes. Onions may also support and boost bone density and decrease the chances of bone loss and osteoporosis.
4. Garlic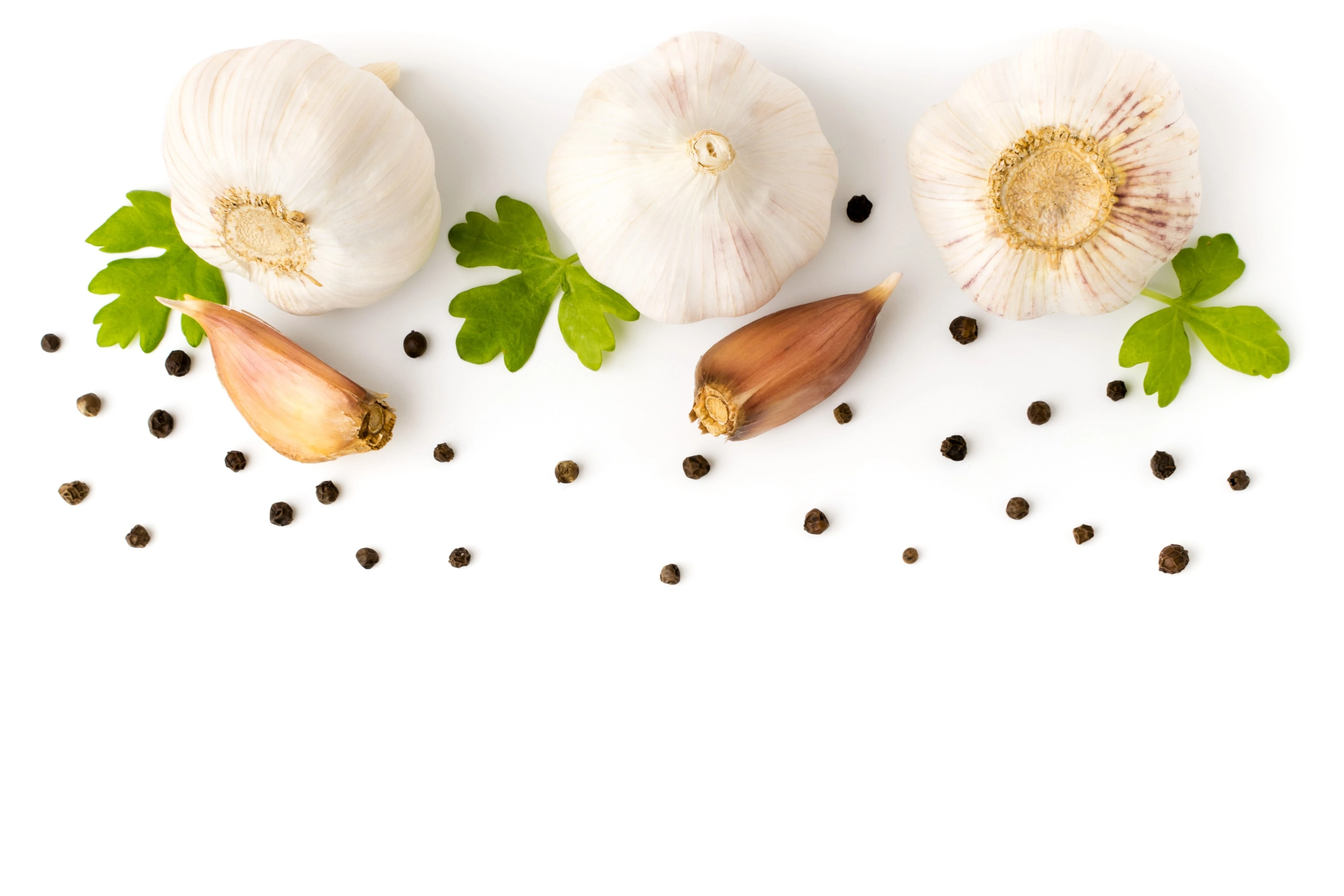 Garlic, similar to onions, is a plant that belongs to the Allium family. It is closely related to shallots, leeks, and onions. It is a popular and commonly used ingredient worldwide due to its delicious taste and strong smell, adding flavor and personality to any dish, including in mujadara.
This ingredient is low in calories but is rich in vitamin B6, vitamin C, and manganese. It also contains traces of various nutrients. Garlic is a well-known fighter against the common cold, strengthening and boosting the immune system.
Similar to the other ingredients, garlic is also good for the heart and can help improve blood pressure, which is a standard driver for cardiovascular diseases.
Garlic compliments the ingredients in the dish. It spikes up the taste but not in a way that it overpowers the rest of the ingredients. Adding this to your mujadara recipe almost guarantees you a delicious and healthy result.
5. Cilantro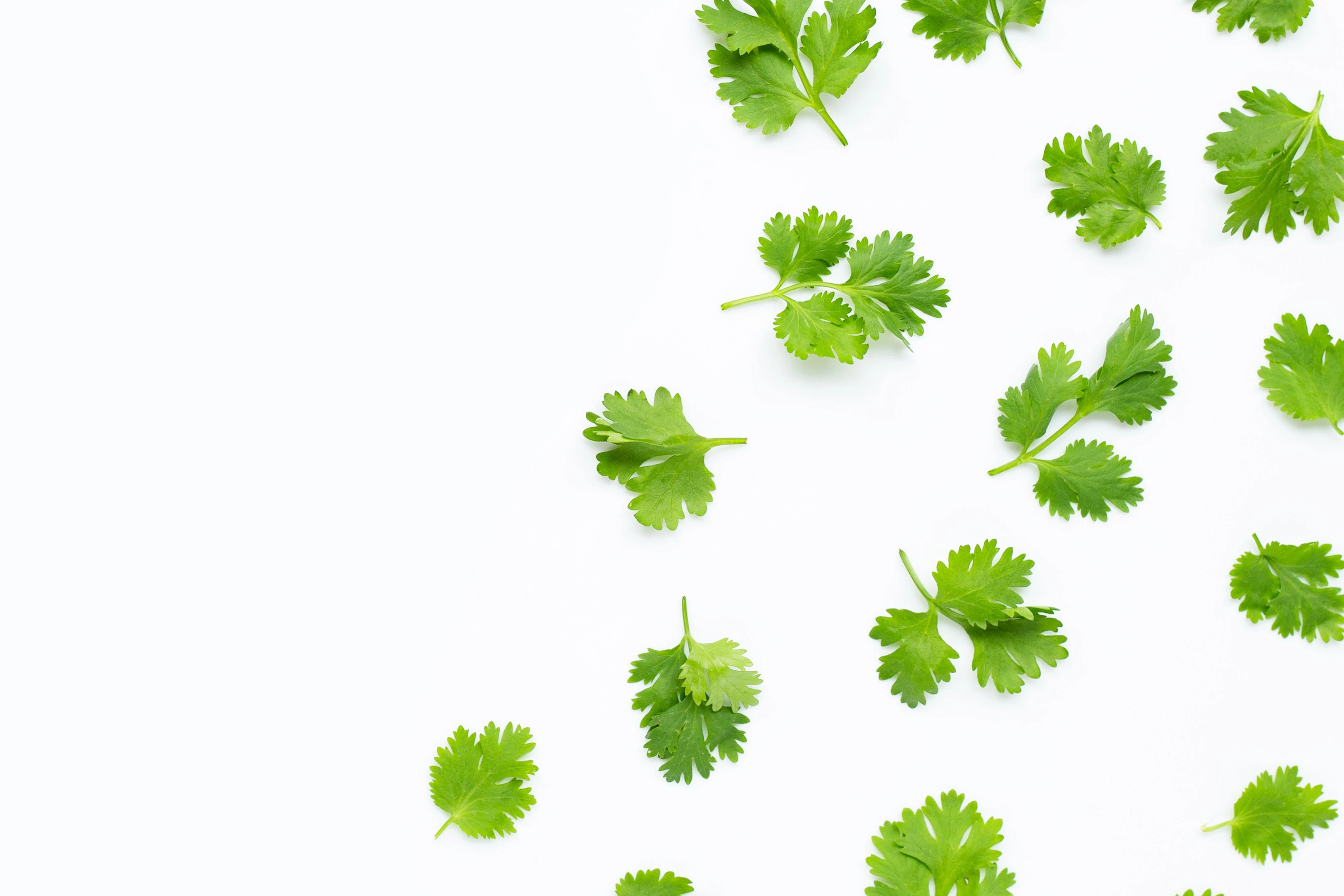 Cilantro is a rich herb that is also present in mujadara. It is loaded with numerous beneficial antioxidants, vitamins, minerals, and phytochemicals that all play vital roles in helping maintain a healthy body.
When utilized in mujadara, Cilantro will undoubtedly give it a savory kick, that will both satisfy your tongue and shield your heart from any disease lurking around.
It also contains specific nutrients that are capable of helping balance your blood sugar level. Cilantro can help protect your body against oxidative stress, urinary tract infections, food poisoning, and neurological inflammation. This herb can even soothe some skin irritations.
6. Cumin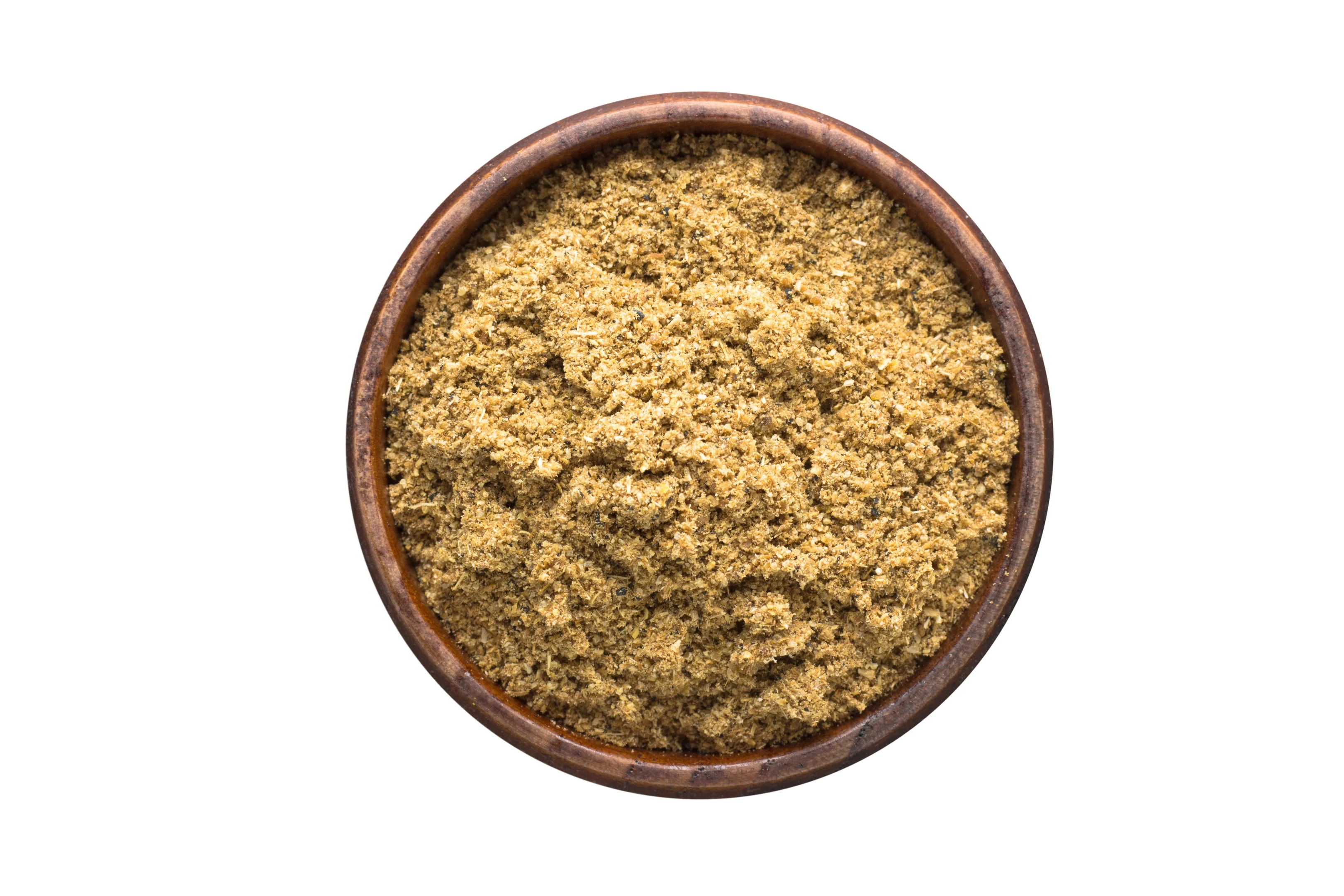 Cumin is another ingredient that is typically added to mujadara recipes. The spice is taken from a plant and can be found in several countries, such as China, the Mediterranean region, and India. The fruit of the plant is known as cumin seed, which may also be used in mujadara.
The health benefits of cumin are lowering cholesterol, controlling blood sugar, aiding in weight loss, treating diarrhea, and fighting off parasites and bacteria. This ingredient also contains antioxidants. It even has the capability of alleviating the symptoms of irritable bowel movement.
This ingredient is both rich and hearty. It is warm and earthy, adding an edge of citrus to the tongue. It accentuates the taste of the other ingredients. Cumin truly does add depth and tasty layers to the dish.
What diseases are prevented by eating mujadara?
From the list of ingredients alone, it is no surprise that mujadara can help you lower the risk of diabetes, heart disease, and even specific types of cancer. Lentils and rice alone provide the dish with abundant sources of health benefits and nutrients that are good for your body.
Based on its ingredients, mujadara can also contribute to helping you decrease the chances of developing blood-sugar disorders and lower cholesterol levels. Primarily, the mujadara dish can help those who have type II diabetes and cardiovascular problems.
This Middle Eastern dish is genuinely one that looks after heart health more than anything. Incorporating it into your diet is an excellent way to experience the dish's health benefits fully.
Calories per serving of mujadara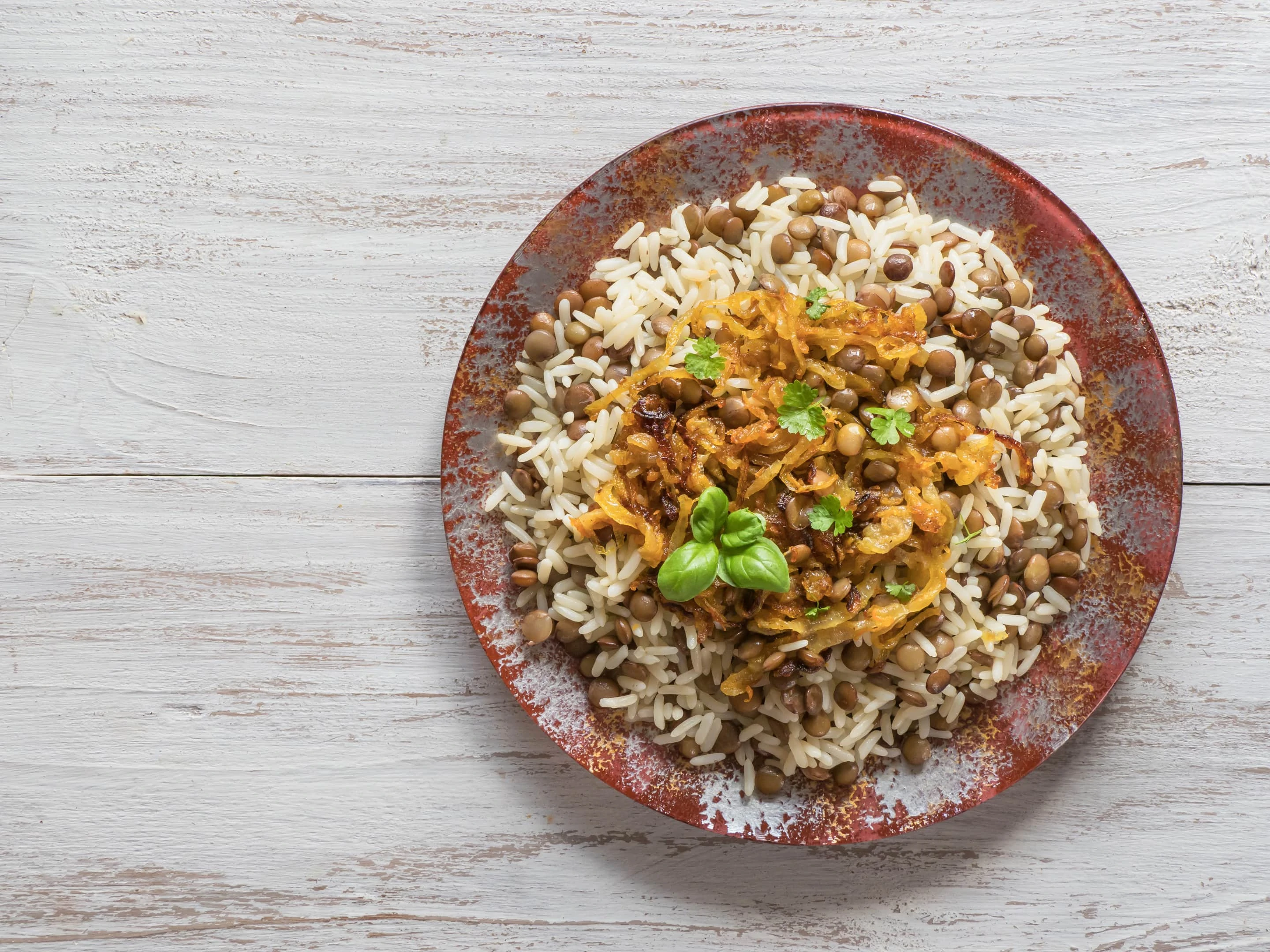 The calories will depend on the size of each serving and the ingredients used to make it. For a serving size of 1 cup, it can range between 270-400 calories, maybe even more, depending on the additional ingredients that are added for the many versions.
Best dish to serve along with mujadara
Mujadara alone is already a well-balanced meal with fiber, protein, vegetables, and grains. It is quite a formidable entrée on its own, but that doesn't mean you can't enjoy it with some dishes on the side. Traditionally, it is served with milk yogurt, Greek yogurt, or cucumber yogurt sauce in Lebanon.
The dish can also blend well with vegetables like radishes or Middle Eastern salads such as tabbouleh or fattoush. It may also go well with crispy baked falafel or baba ganoush.
Conclusion
Mujadara is vegan cuisine but is also a truly nourishing, filling, and affordable comfort food. Besides having subtle spices that will undoubtedly catch you by surprise with its exotic flavor, it also has abundant health benefits that will make you ask for another serving anytime.