Nutmeg is among the essential spices that we always have in our kitchen. It has a sweet flavor. People mostly use it in desserts, as well as main dishes like meat, soups, and sausages. You may as well find it used in Moroccan and Middle Eastern dishes. Nutmeg is often preferred as a perfect topping to make your custard and eggnogs more delicious. Moreover, it is definitely a great flavoring agent to add to your creamy and cheesy dishes. So, while cooking your favorite dish, if you find that the nutmeg from your kitchen is finished, don't worry, as there are few best nutmeg substitutes available in your home.
These substitutes for nutmeg will not compromise the taste or flavor of your dish. You can use these nutmeg substitutes to make your favorite dish tasty and delicious. No more worries if you are short of the nutmeg in the middle of the cooking process. When you ask people about nutmeg, most people can only come up with the fact that nutmeg is a spice. But in reality, there's a lot more to know about nutmeg. So before finding out about the substitutes, let's have a look at a few facts about nutmeg.
Jump to:
History of nutmeg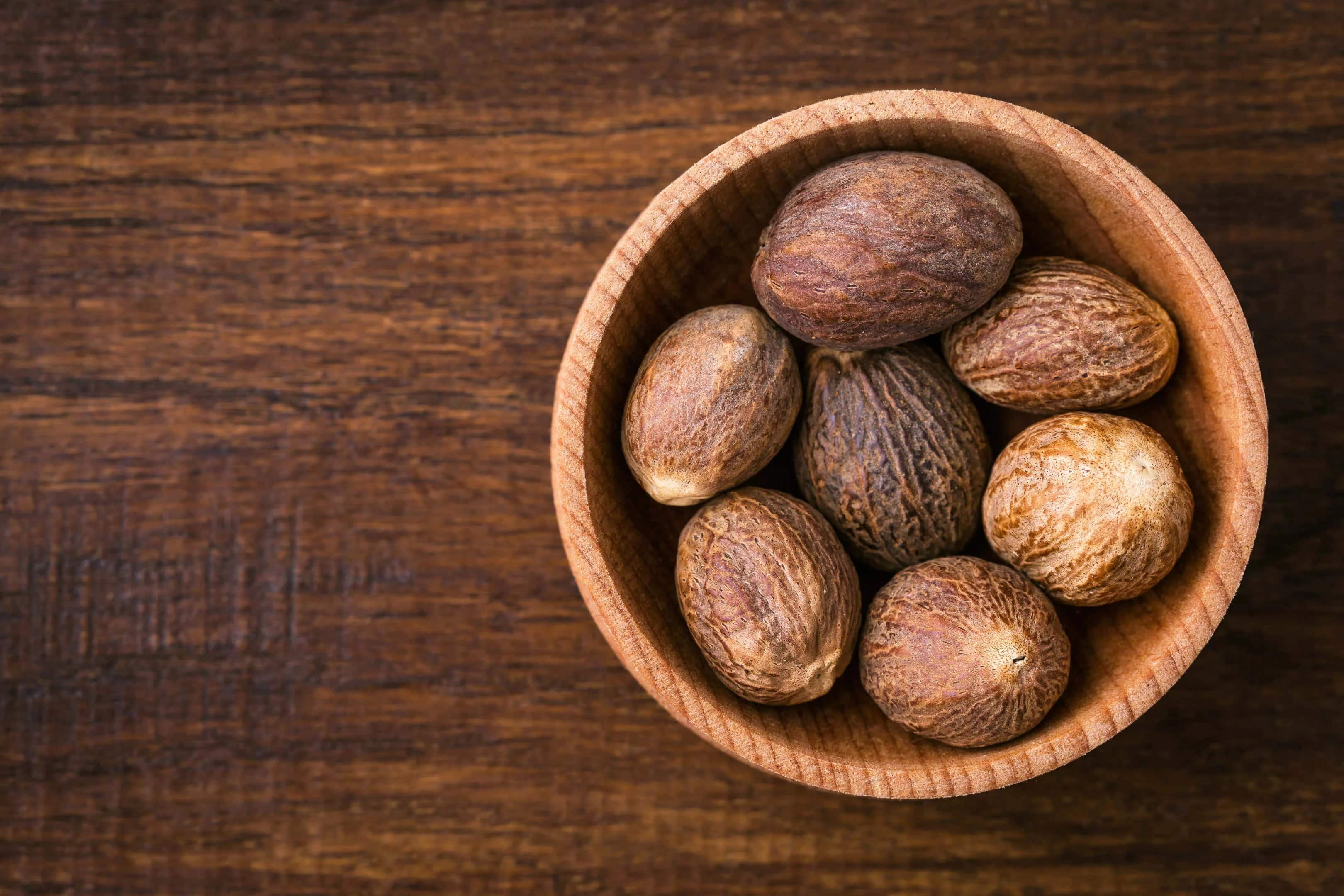 No wonder you have heard its name several times. Nutmeg is a common spice used all around the world to prepare various dishes. It's derived from the seeds of the tree known as Myristica Fragrans, which originated in Indonesia's Moluccas region. People call this region Spice Island.
Myristica Fragrans is an evergreen tree that grows green fruits, similar to an apricot. These fruits are thought of as similar to nuts like peanuts, but it is a drupe with a single seed. People call this seed the actual spice nutmeg, although this whole fruit is nutmeg.
The shell covers nutmeg seed with the red and lacy covering known as the aril. It has a pungent smell, slightly sweet taste, and a warm spicy flavor that offers an extra edge to your cooking and baking.
Forms of nutmeg and their usage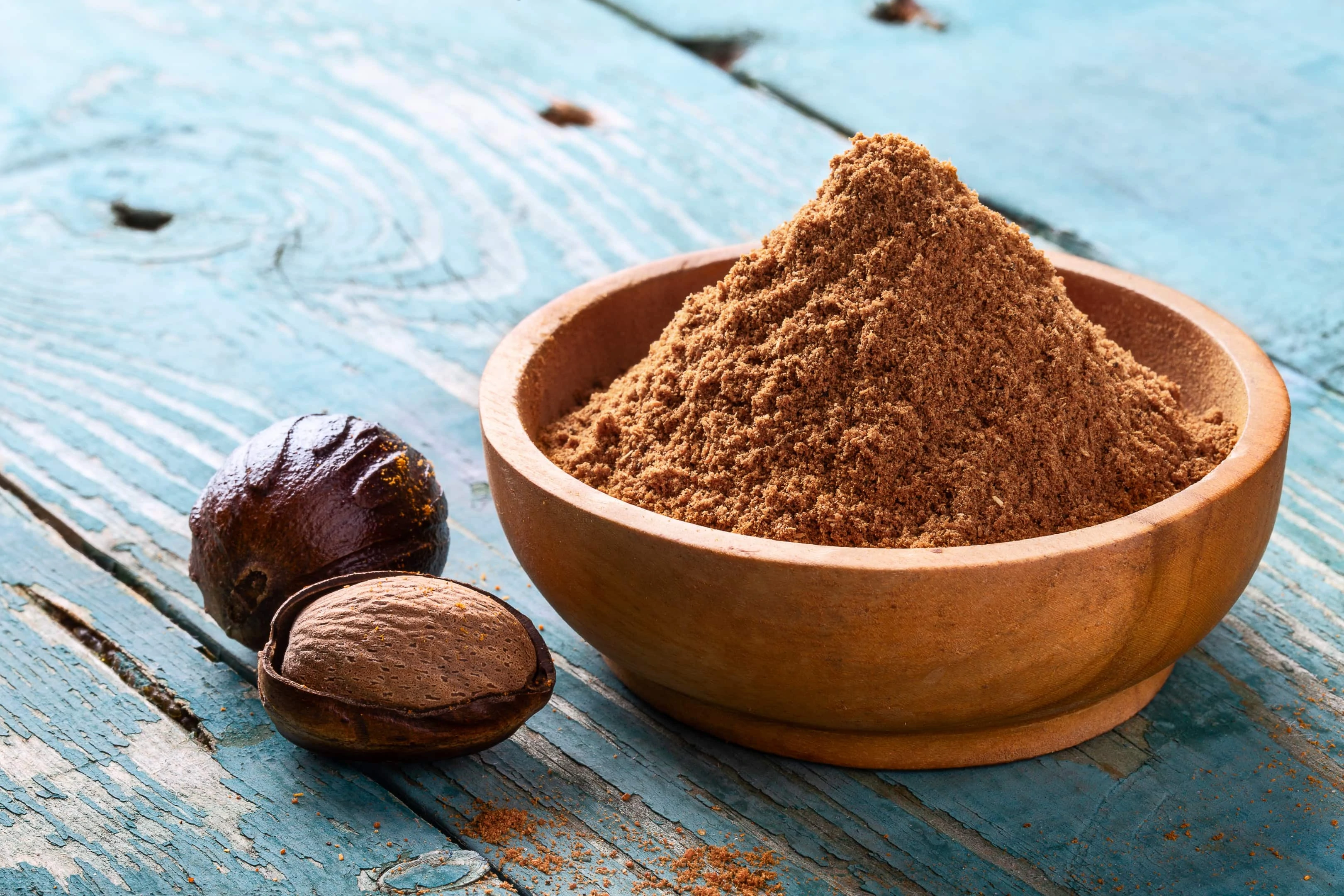 You can find several forms of the nutmeg tree. Here is a quick overview on the forms and their usage.
Fruit — It is usually used to make jams and other special kinds of candy. In Indonesia, the natives use this fruit to make a special type of dessert. Natives call it 'Manisan Pala', made from sliced nutmeg fruits.
Essential oil — The whole seed is extracted from the fruit. After that, the seed is usually dried and finally processed into grounded nutmeg. These ground nutmegs have to undergo steam distillation to produce a colorless or light yellow color oil. The smell of its essential oil is similar to nutmeg itself.
People use nutmeg oil as a natural food flavoring in syrups, beverages, sweets, and baked items. The greatest advantage of using this oil is that you won't find any particles in your dishes, which would be present if you would have used ground nutmeg.
Nutmeg Butter — For making semisolid nutmeg butter, nutmeg has to undergo an industrial process known as expression. It is reddish-brown in color and has a texture similar to the essential oil. Moreover, it also smells and tastes like a nutmeg seed. It cannot replace nutmeg, but it is an excellent replacement for cocoa butter. Moreover, many industries use it as a lubricant.
Myristica Fragrans seed — This is the nutmeg itself and can be purchased as a whole or in the form of brown powdered spice. Even though you can purchase it as a whole, you still have to grind the nutmeg into powdered spice before using it.
The nutmeg's seed is suitable for baking. However, you may use it to add flavor to the puddings, sauces, beverages, vegetables, and meat. Also, the mixing of olive oil or nutmeg with the butter helps to boost the flavor of the vegetables.
Aril — This is a red lacy covering of the seed and is used to make spice like nutmeg. This means that from a single tree of nutmeg, we get two different types of spices.
Health benefits of nutmeg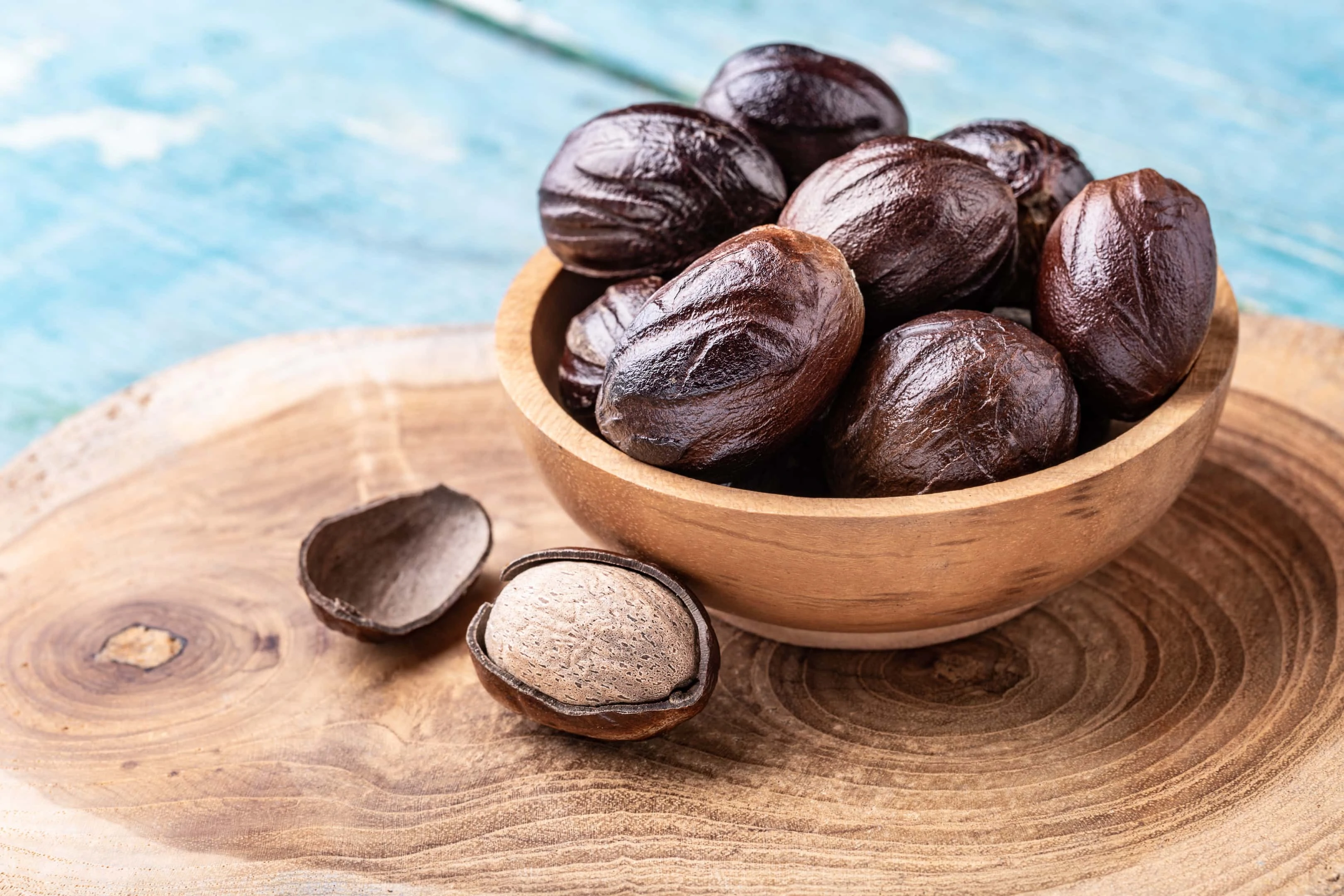 Nutmeg offers a large number of health benefits, as mentioned below.
1. Improves the digestion
It has a lot of medicinal properties that can treat ulcers and also stomach infections. Nutmeg can be your savior to treat digestive issues like diarrhea, bloating, gas or constipation. You just have to add a pinch of nutmeg powder into a bowl of soup and have it.
2. Treats insomnia
Nutmeg has a calming effect, and so has to be consumed in small amounts. You can add a pinch of nutmeg powder in a glass of warm milk before bed to induce sleep, and it is also a healthy way to treat insomnia.
3. Relieves pain
Nutmeg has inflammatory properties that help to relieve pain and discomfort. Nutmeg contains chemicals like elemicin, eugenol, safrole, and myristicin that effectively treat and relieve you from pain.
4. Improves brain functions by stimulating the nerve cells
Nutmeg contains chemical compounds that lead to the release of the good hormones in the body, which effectively stirs the nerve cells in the brain. Moreover, you tend to feel more relaxed and stress-free.
5. Works as a great face scrub for healthy skin
Nutmeg has many antimicrobial and anti-inflammatory properties that help to make the skin healthy and supple. It also helps to unclog pores, as well as remove the blackheads. You will love to use it as a face scrub. Do not forget to add a few drops of honey to keep your skin moisturized.
6. Treats bad breath
Bad breath is due to the excess of toxins in the body. The antibacterial properties of nutmeg help to flush the toxins from the body. Also, the essential oils found in nutmeg helps to relieve tooth pain and prevent cavities.
Buying nutmeg
Nutmeg is available in two forms, in powder form or as a whole. It is easily accessible in the spice section of the grocery store. It is grounded in a rough powder form and tends to lose its flavor and aroma quickly. Therefore, you can find ground nutmeg being sold in small quantities, while the whole nutmegs come in large quantities. You can easily find it in almost all supermarkets and online shops.
Storing nutmeg
It would be best if you store ground nutmeg in an airtight container, away from heat, light, and moisture. If you store the ground nutmeg properly, it will retain its freshness for approximately 6 months. On the other hand, the whole nutmeg can stay fresh for longer, but make sure that it doesn't come in contact with heat and moisture.
If you prefer to use nutmeg sparingly, then you can buy the whole nutmegs and then grate them when you want to use it for cooking. It will give you the fresh, fragrant, and flavorful nutmeg for every use.
Best nutmeg substitutes
With a unique flavor, nutmeg has made its mark as a spice in a large number of dishes. However, if you have just run out of it, you can just use these nutmeg substitutes to add a similar flavor.
1. Mace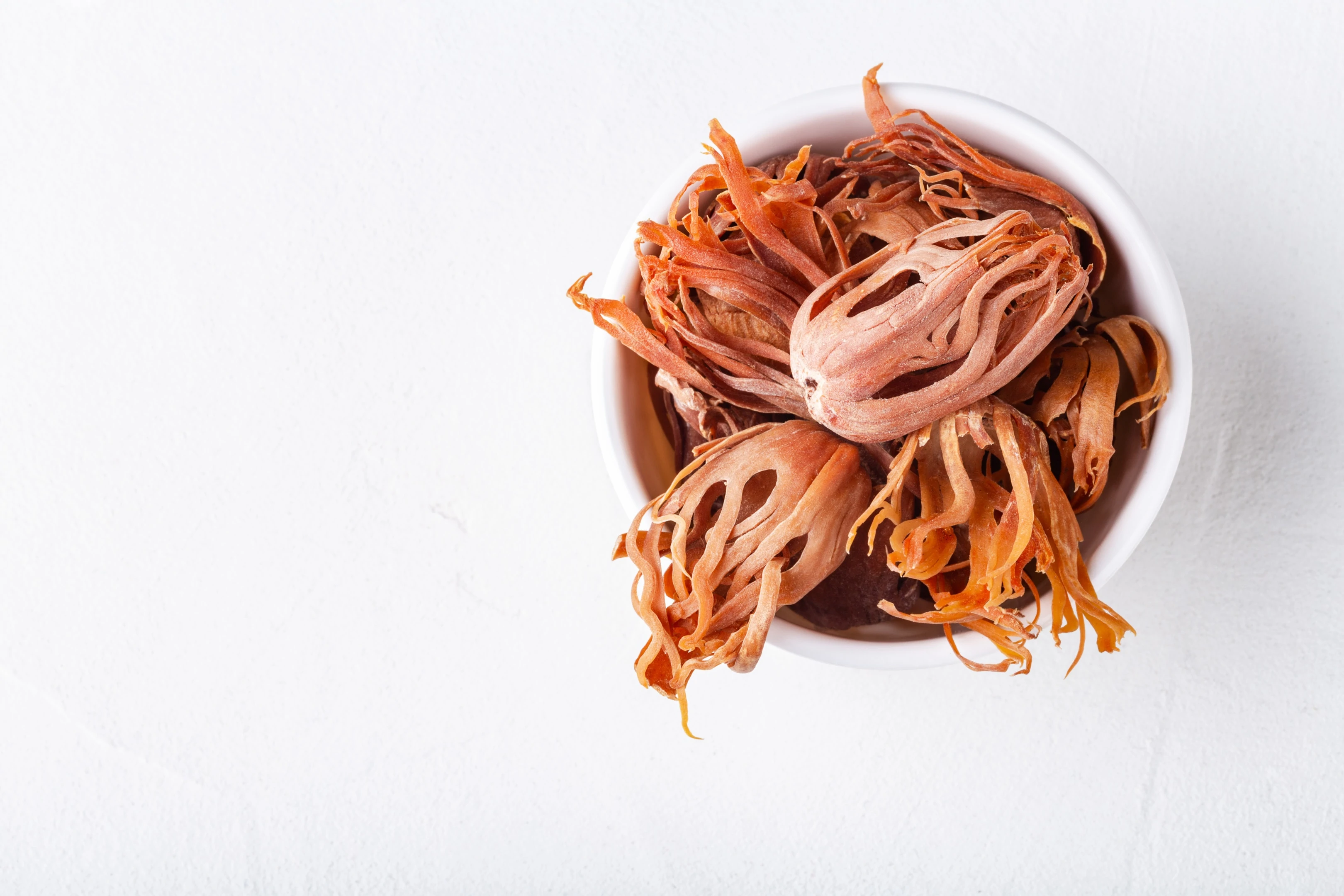 Mace is one of the best nutmeg substitutes, as both these spices derive from the same tree—Myristica Fragrans. Many professionals use this as one of the productive substitutes of nutmeg as it is the outer covering of the nutmeg seed, and so it has a similar taste.
Though mace is the perfect alternative for nutmeg, it doesn't have all the flavors of it. But don't worry; you won't notice much difference in the taste. You can replace nutmeg by adding the same amount of mace in the recipe.
You may describe the flavor of mace as a combination of pepper and cinnamon. The flavors of nutmeg are more intense than mace, and so has a harsher flavor than nutmeg. If you want to use mace as a substitute for nutmeg, you can use it at a 1:1 ratio.
2. Garam Masala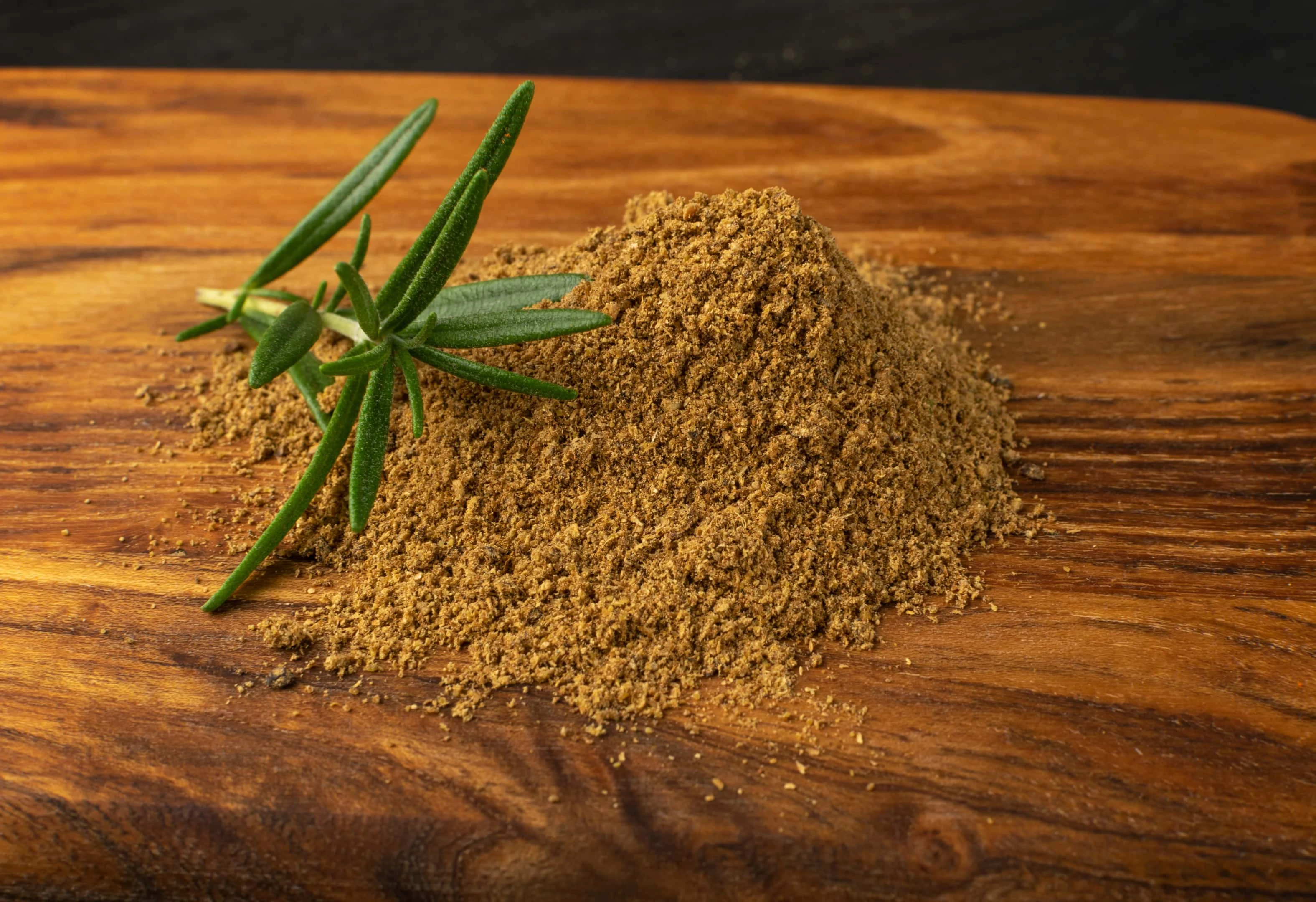 Garam Masala is one of the popular blends of spices used in India, Pakistan, and other South Asian countries. The ingredients of the mixture used to make this masala may vary from region to region, but it usually contains nutmeg, cloves, mace, black pepper, cardamom & cinnamon. It might also contain cumin, fenugreek, turmeric, saffron, star anise, bay leaves, peppercorns, or any other spices that are popular in that particular region.
Traditionally, garam masala is made fresh with the spices ground just before use. But, if you have a time constraint to prepare it at your home, then you can purchase the readymade packet. Note that the spices used for making garam masala may vary depending on the area it comes from. So, this is another good substitute for nutmeg as most of the spices' flavor is similar to nutmeg and can replace nutmeg with the same amount of garam masala in the dishes.
3. Allspice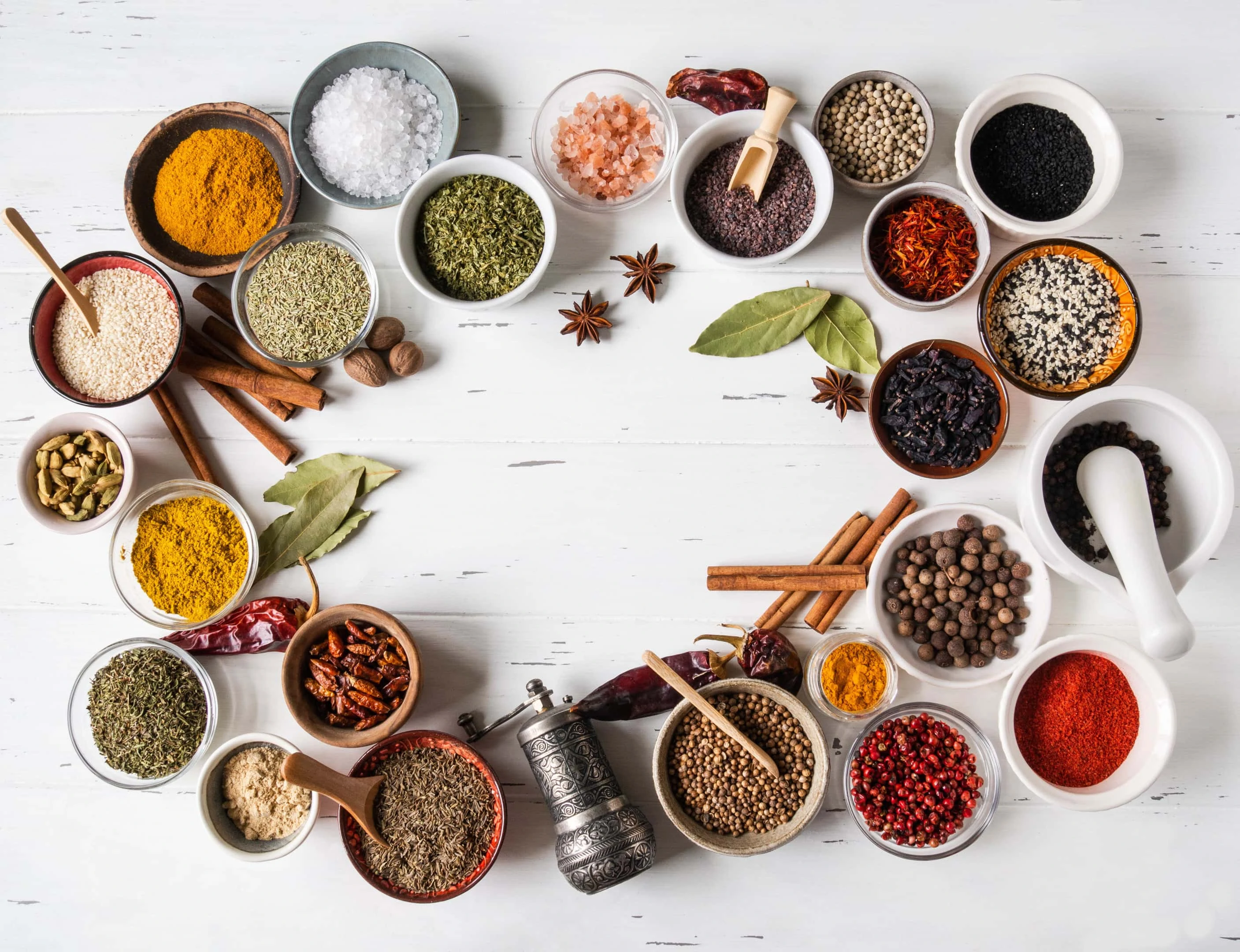 This spice is known as 'allspice' because it is made with a combination of spices such as nutmeg, cloves, and cinnamon. You can easily make allspice from the berries of the Pimenta Dioica tree or find a packet of allspice in the nearest grocery store. However, the authentic allspice is made from the berries alone and not from the mixture of the other spices.
With the help of allspice berries, you can make a mildly spicy and aromatic spice. You can add allspice as a flavoring agent to both sweet and savory dishes. As it is found in most kitchen pantries, it is also a convenient nutmeg alternative. You can take an equal amount of allspice as a substitute for nutmeg in your recipes.
4. Cinnamon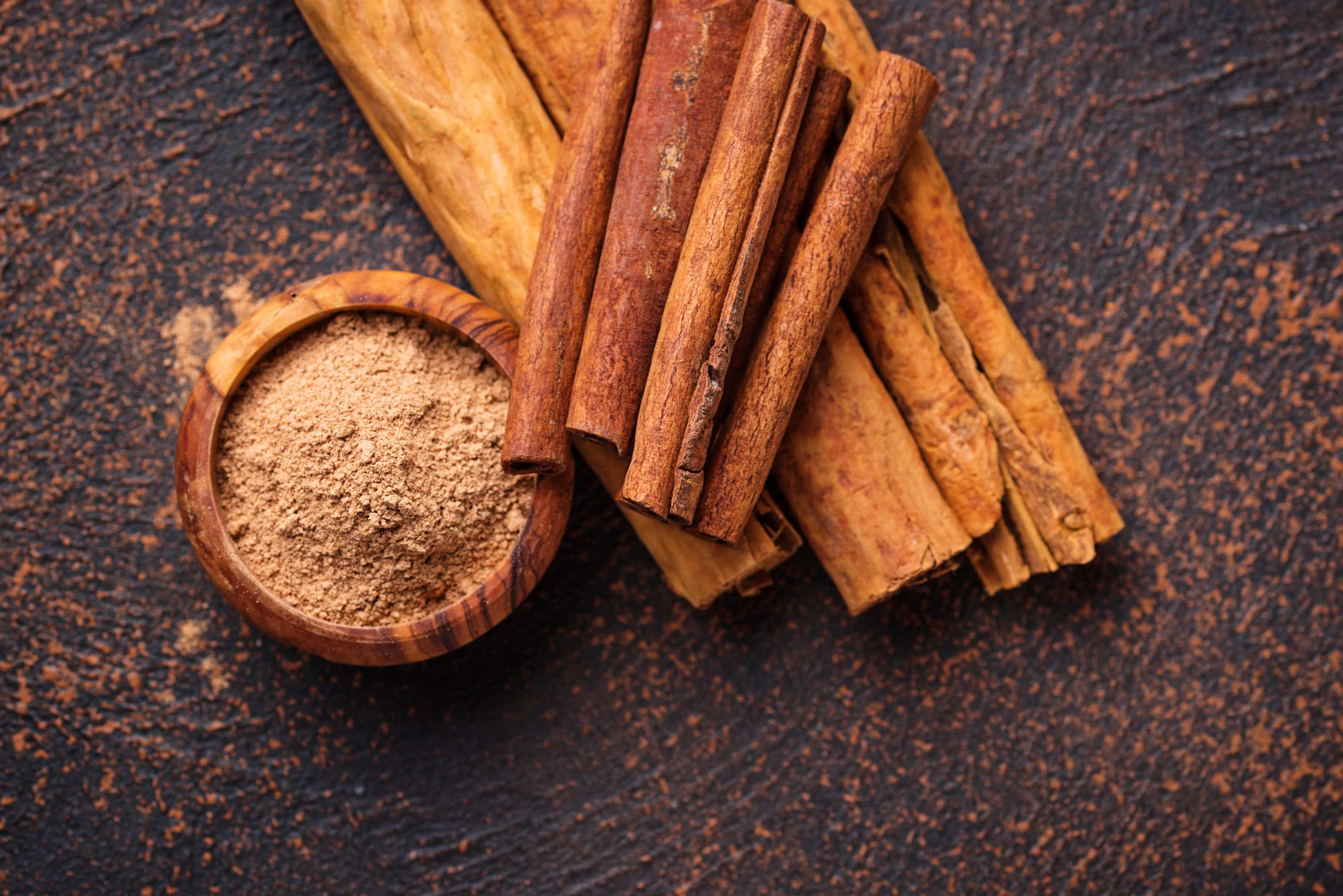 Cinnamon is also one of the best-known spices and is available in almost all kitchens. It originates from the inner bark of the different trees of the Cinnamomum genus. As most of the cinnamon comes in the powder form, you can consider it as an ideal spice to substitute for nutmeg. It is also affordable and available in all the grocery stores.
You will get an intense flavor even when you add it into smaller quantities in all the recipes, especially desserts. Therefore, you only need to use a tiny amount of cinnamon as a nutmeg substitute.
5. Pumpkin pie spice
This refers to a blend of spices such as nutmeg, allspice, cinnamon, ginger, and it can also contain cloves. It contains the taste of nutmeg, and also a slight taste of other spices as well. Moreover, it goes well with desserts as well as savory dishes. You can use it in a similar quantity of nutmeg in your dishes.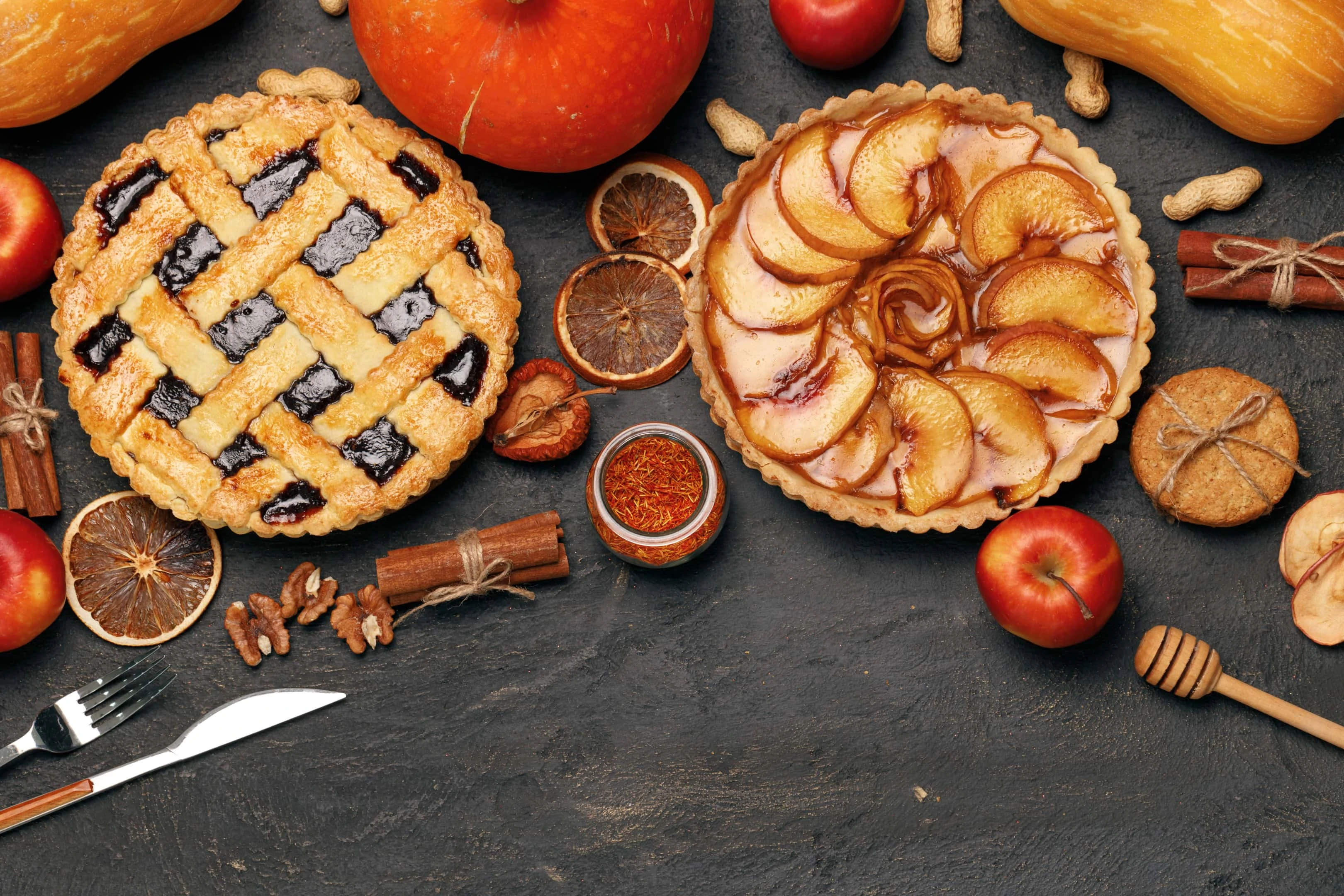 6. Apple pie spice
Apple pie spice goes well in only apple-based desserts. It is a blend of a small amount of cinnamon, nutmeg, cardamom, ginger, and allspice, but you will notice a strong cinnamon flavor in it compared to the other spices.
You can use apple pie spice as a substitute in all the dishes that contain nutmeg, but make sure that you use only half a quantity of the apple pie spice to prevent the strong cinnamon taste from overcoming the other flavors.
7. Ginger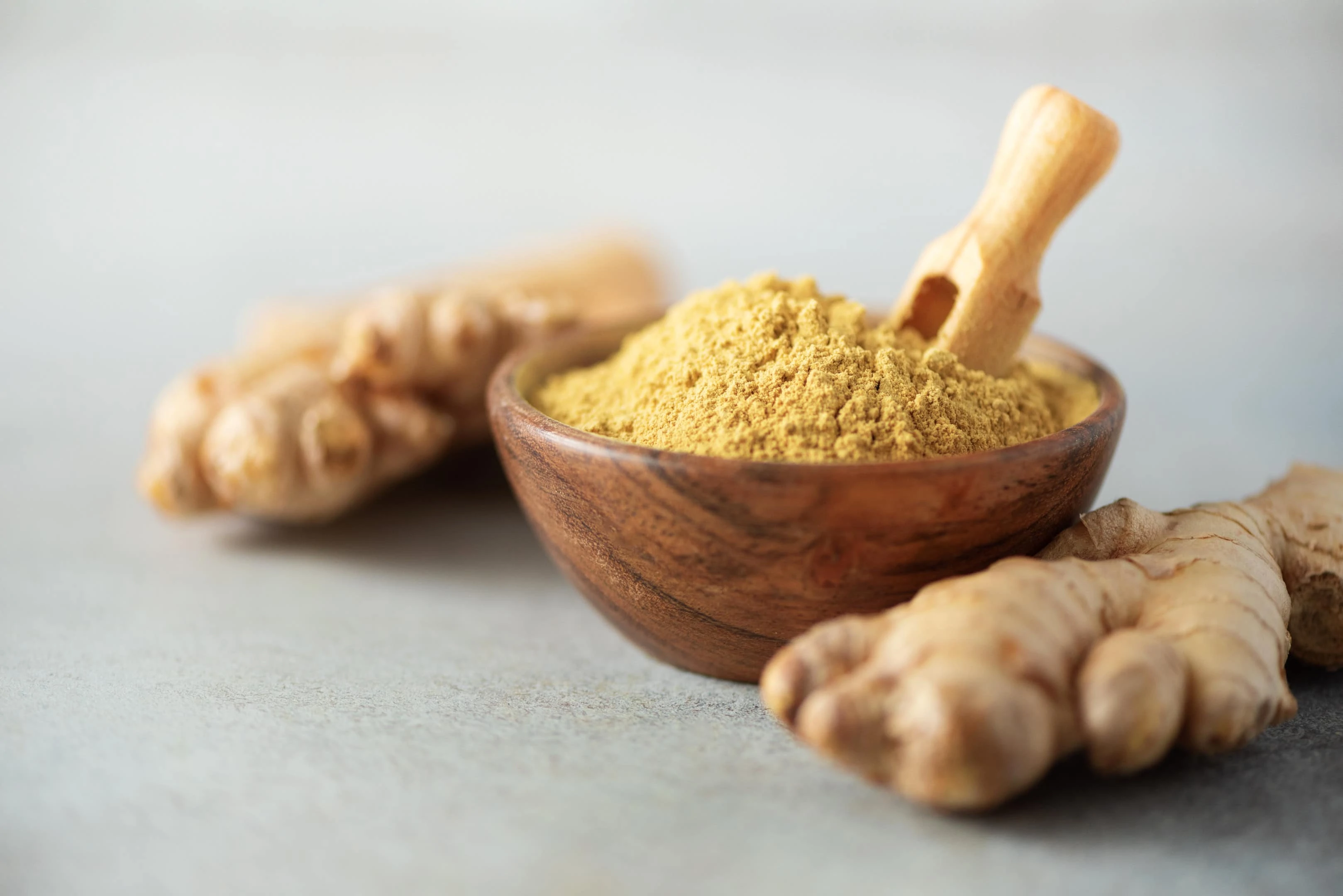 Ginger can also be a good substitute for nutmeg in savory dishes. It is a plant from the Zingiberaceae family. Its root is known as ginger. It is spicier than nutmeg and therefore should be used in savory dishes. However, ginger adds less of a sweet flavor than nutmeg. Usually, people have their own preferences while using ginger. However, when substituting for nutmeg, you should always use dried and ground ginger rather than whole fresh ginger.
Ginger is also a perfect substitute for nutmeg as it blends well in meat, as well as vegetables-based dishes. But due to its spicy flavor, it is not suitable for sweet dessert dishes. You can substitute equal quantities of ginger for nutmeg.
8. Cloves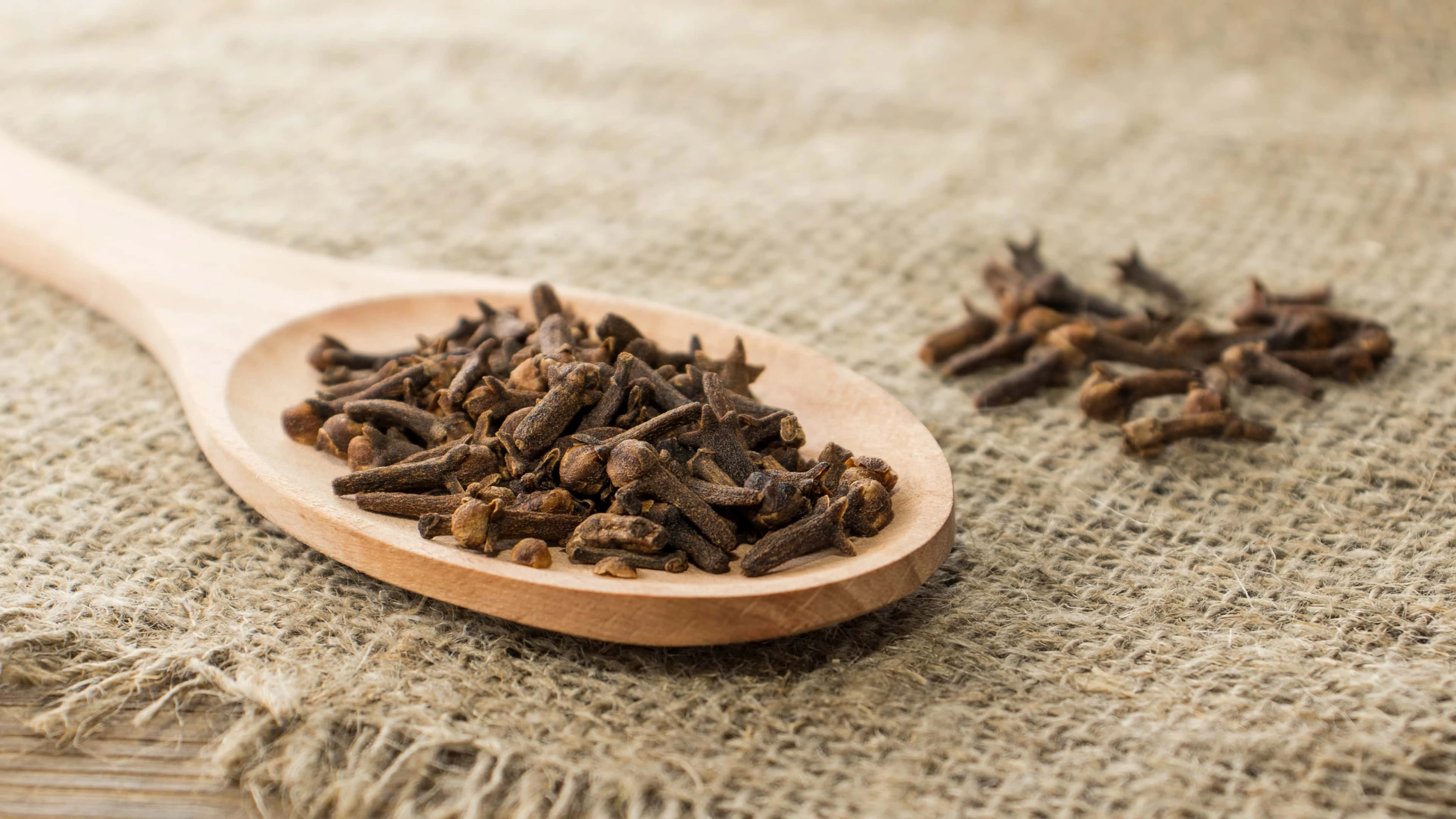 Cloves offer a sweet and peppery flavor similar to nutmeg and are used around the world. They are derived from the flower buds of the Syzygiumaromaticum tree that initially originated in Indonesia. These buds are harvested when they are immature and dried to form the spice.
Cloves are available in whole and in ground form. You may choose according to your preference. But ground cloves are a better option when you want to use it for making various dishes, as it completely blends with all the other ingredients. Moreover, you should use half the amount of ground cloves as a substitute for nutmeg.
Frequently asked questions about nutmeg
1. Can you eat nutmeg daily?
Nutmeg, when eaten in small quantities, doesn't cause any side effects. You can add it to any food type.
2. Is nutmeg beneficial for treating blood pressure?
Yes. Nutmeg has essential nutrients like potassium, calcium, and magnesium, which help manage blood pressure.
3. In what dishes is nutmeg used?
Nutmeg goes well in baked items, stewed fruits, eggnog, curries, custards, and sauces.
4. Is nutmeg useful for treating coughs?
Yes. Nutmeg has antibacterial properties that help to boost the immune system. You can add a pinch of nutmeg powder in warm milk to prevent coughs and colds.
5. Is nutmeg safe during pregnancy?
No. Eating Nutmeg in large amounts is harmful to pregnant ladies as it can cause miscarriages or congenital disabilities.
The bottom line
Nutmeg is a popular spice that you can use in sweet as well as savory dishes. However, you can easily reach out to nutmeg substitutes, if you don't have nutmeg in the kitchen. I hope this article has been of help to you in informing you about alternatives for nutmeg available in your kitchen.