Nucleic acids play an integral role in the cells' genetic information in our bodies and help produce proteins. There are two known types of nucleic acids: RNA (ribonucleic acid) and DNA (deoxyribonucleic acid). They act as messengers and are sources of energy to the body. Deoxyribonucleic acid (DNA) possesses the information the body requires to make the molecules it needs for development and growth. Ribonucleic acid (RNA) plays a vital role in changing the data stored in the DNA into proteins.
The body produces nucleic acid, which is enough for its functions. However, there are certain situations like illnesses where you might need to get it externally, such as consuming certain foods. Before we dive into the different types of nucleic acids foods, let us examine the importance of nucleic acids.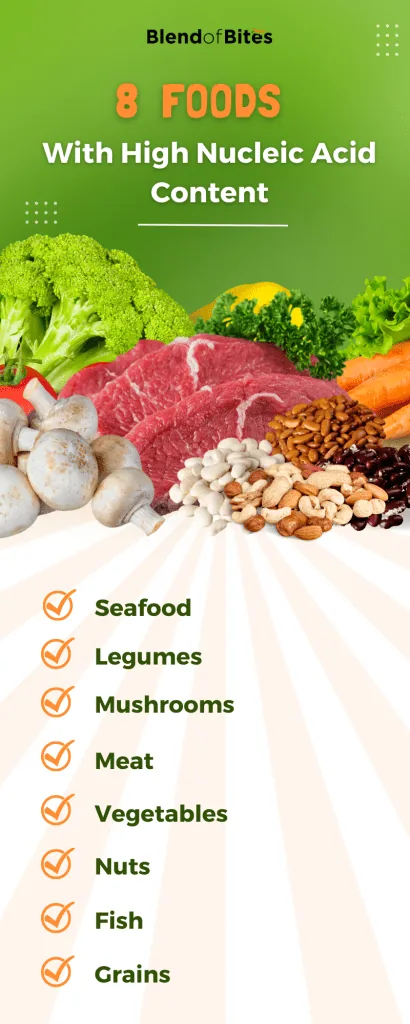 Jump to:
Why are nucleic acids essential?
As earlier mentioned, the human body typically manufactures enough nucleic acids that it needs to function. However, you might need more nucleic acids in the event of an injury, illness, or during growth; this is why one should help improve the number of nucleic acids that your body gets.
Many people are not well informed about getting nucleic acids from foods; many benefits are attached to consuming foods that contain this substance. Consuming these foods can offer your body a more robust immune system, improved digestion, decreased oxidative stress, better metabolism, and faster muscle recovery. However, all foods do not contain identical amounts of nucleic acids. Here are eight excellent nucleic acids foods:
Eight nucleic acids foods
1. Seafood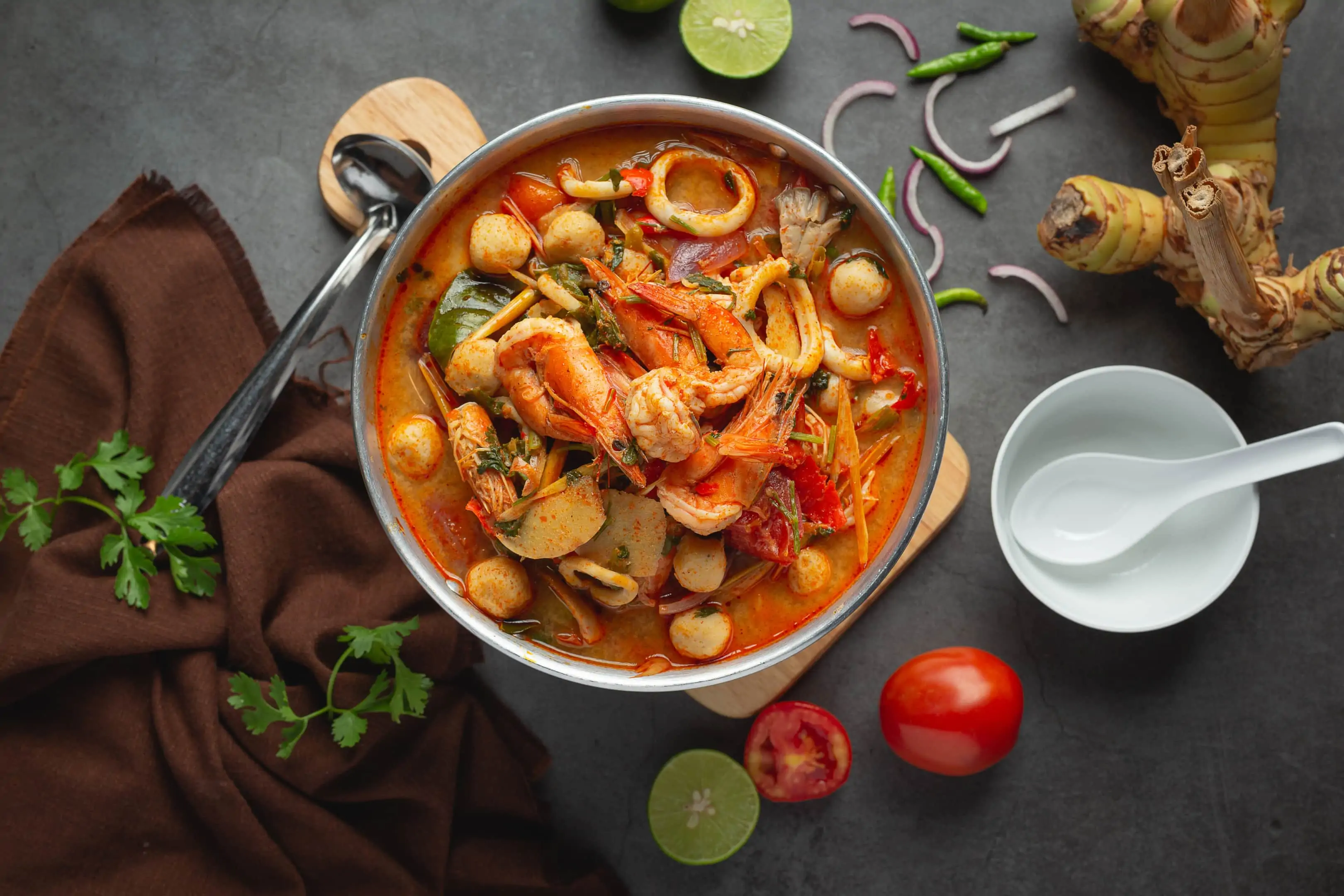 Seafood is a fantastic food containing nucleic acids, and it can be divided into two categories: crustaceans and mollusks. Some examples of crustaceans include crayfish, shrimp, crab, and lobster, while mussels, clams, scallops, and oysters are examples of mollusks. Apart from being loaded with this fantastic organic substance, seafood also contains iron, zinc, vitamin B12, omega-3 fats, and lean protein. These nutrients can help improve the brain's functions, protect the heart, relieve joint pain, and aid in the maintenance of one's eyesight. In addition, seafood can also offer the skin significant advantages, including improving skin moisture, decreasing acne, and protecting the skin.
2. Legumes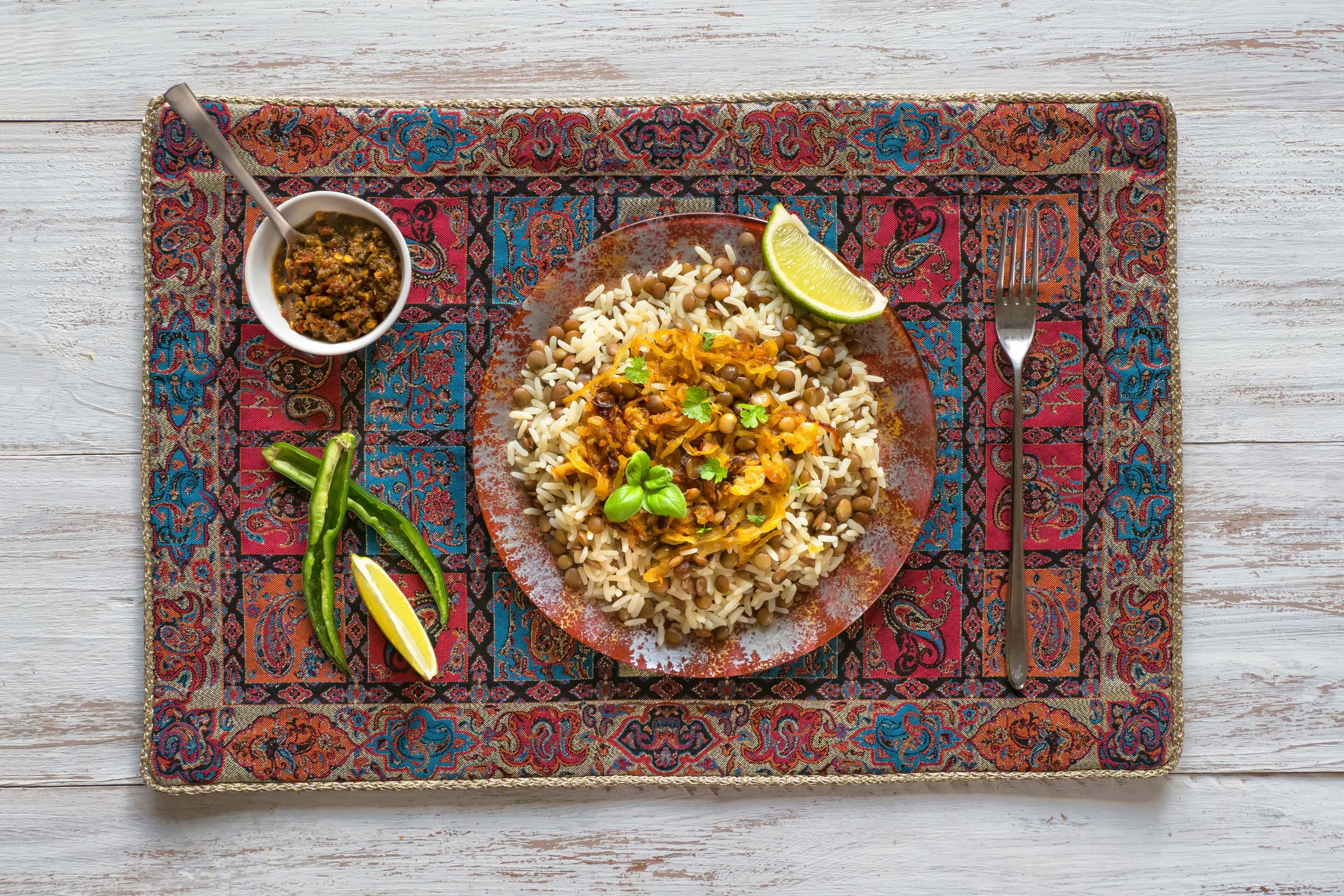 Regardless of the type of diet that you have adopted, there are different foods that you can consume to acquire nucleic acids. Legumes contain up to 0.5 to 1.5 grams of this organic substance in every 100 grams serving. In addition to this, legumes contain other important nutrients such as fiber, iron, magnesium, folate, and protein. Legumes have several health advantages that include the reduction of the chance of developing type 2 diabetes and improvement of heart health. According to the American Diabetes Association, generous consumption of legumes and fruits can aid the reduction of high blood pressure and alleviate the symptoms of a stroke. In addition to this, the substantial plant compounds present in legumes can help decrease inflammation and reduce the symptoms of some kinds of cancer. Peas, lentils, beans, chickpeas, and peanuts are a few examples of legumes loaded with beneficial nutrients.
3. Mushrooms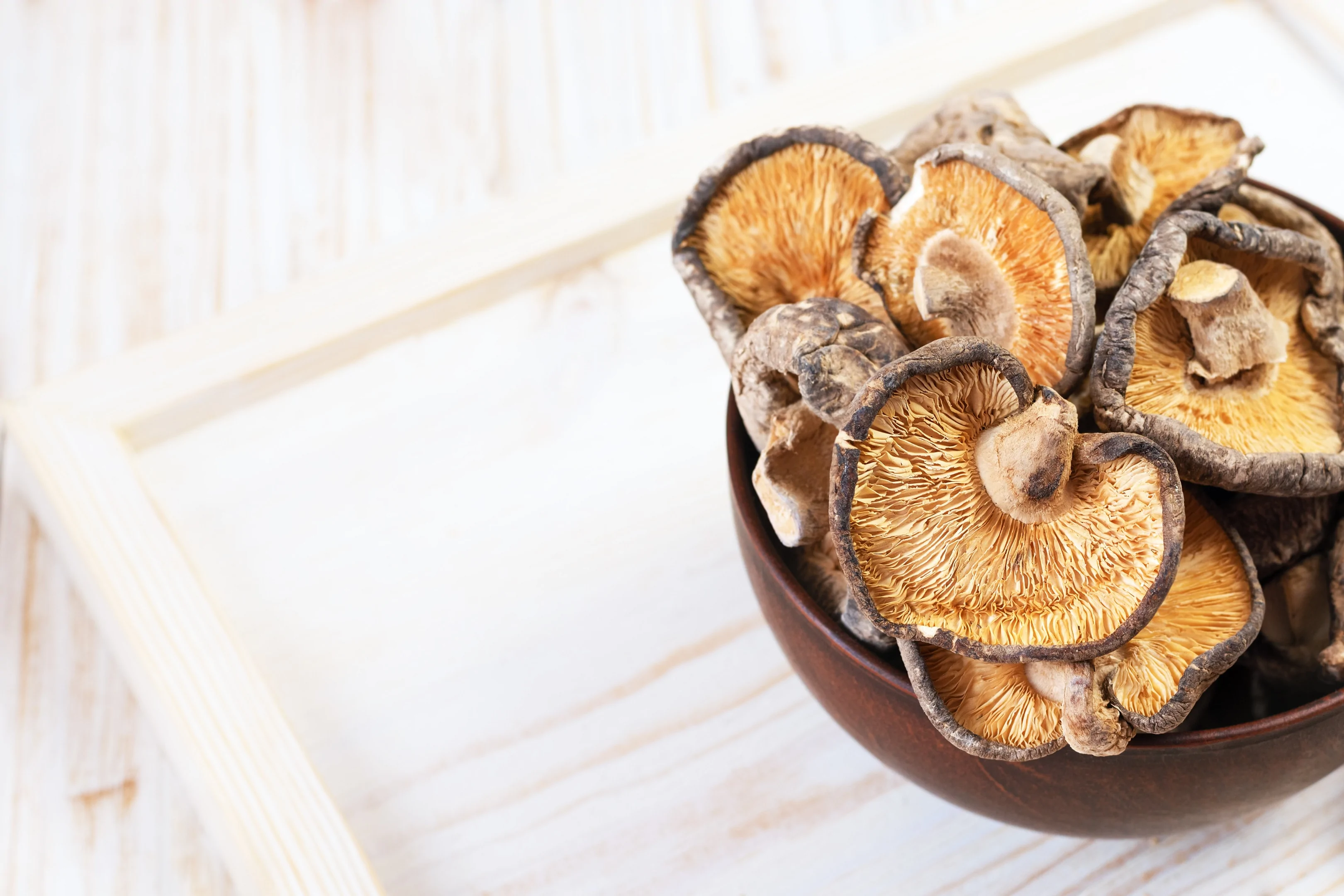 Mushrooms contain about 1 to 1.5 grams of nucleic acids in each serving of 100 grams, almost equal to what is present in legumes. It is one of the vegetables with the highest amount of nucleic acids. Furthermore, mushrooms contain other active minerals and antioxidants like glutathione, fiber, vitamin B, copper, and ergothioneine that work together to provide the body with certain vital benefits. These benefits include mitigating the risks of developing different illnesses like Alzheimer's and diabetes. Some of the best kinds of mushrooms to consume include maitake, lion's mane, turkey tail, chaga, cordyceps, and shiitake.
4. Meat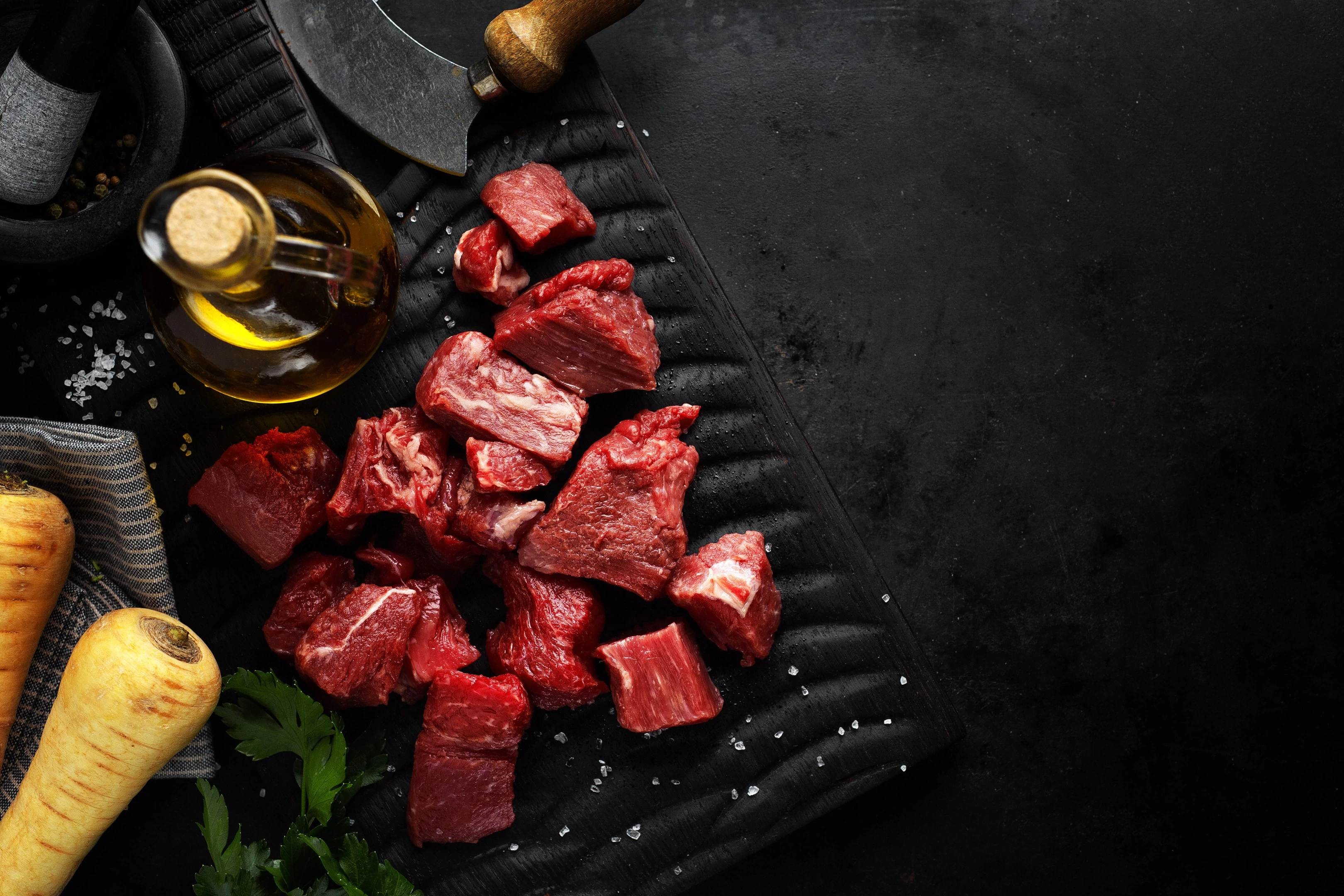 Meat is another source of nucleic acids; you can get about 2-7.5 grams of nucleic acids in every hundred grams of meat. In addition to protein, meat contains different nutrients that can offer your body fantastic advantages. These nutrients include iron, phosphorus, selenium, vitamin B12, riboflavin, niacin, and vitamin B6. Some of the benefits of consuming meat include aiding in muscle and brain development and improving liver health. According to research by WHO, processed and red meat can increase a person's risk of getting cancer because of the chemicals in them. Rather than consuming processed meat, consume unprocessed or lean meats instead.
5. Vegetables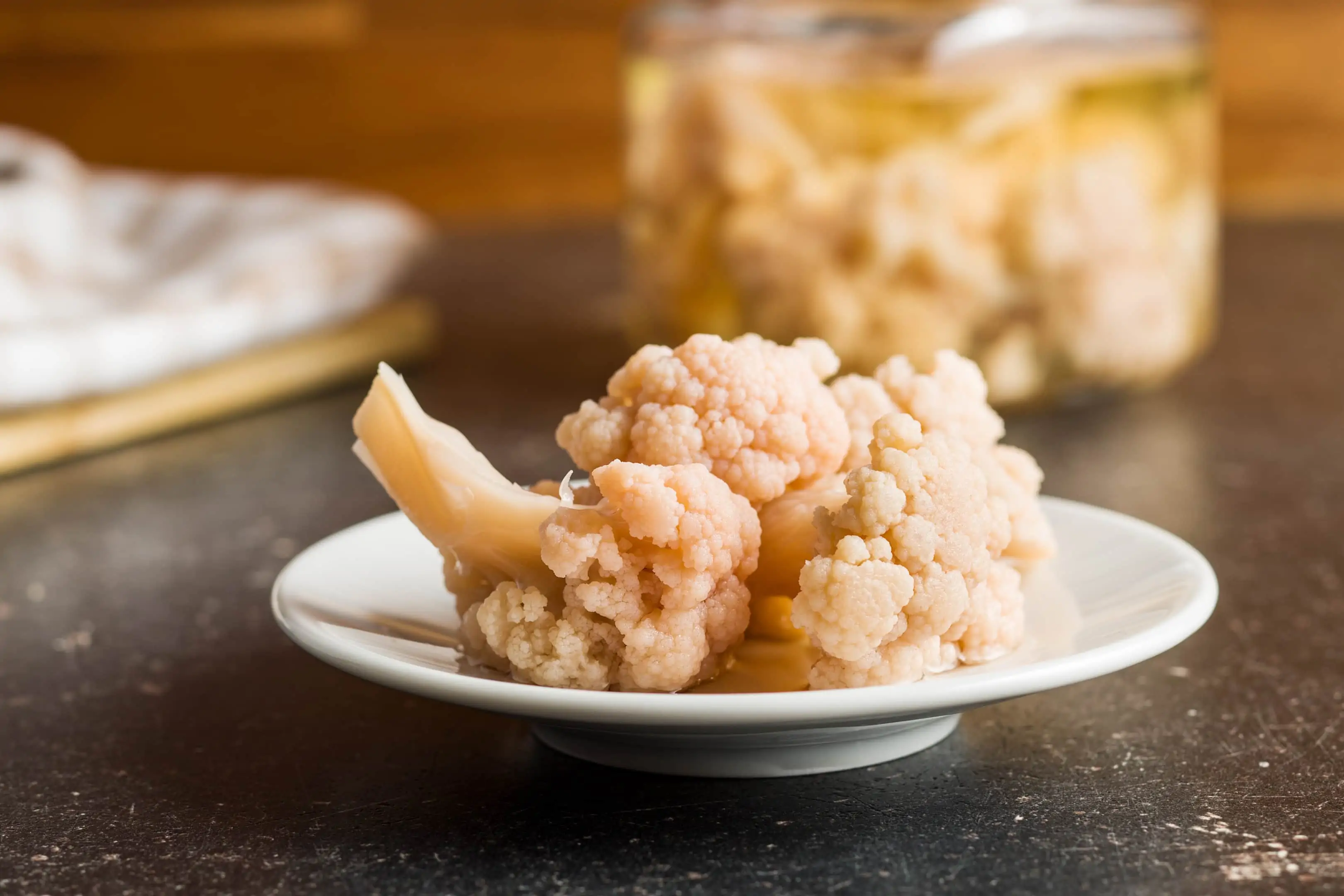 Broccoli, cauliflower, soybeans, cabbage, and spinach are vegetables containing reasonable amounts of nucleic acids. They also contain minerals and vitamins such as folate, vitamin C, dietary fiber, vitamin A and potassium. In addition, these vegetables can provide numerous advantages that can help maintain good health such as improved blood pressure, better skin, decreased risk of heart disease, reduced blood sugar, decreased risk of cancer, and improved eyesight. These vegetables can also help relieve the symptoms of inflammation and help the brain perform its functions.
6. Nuts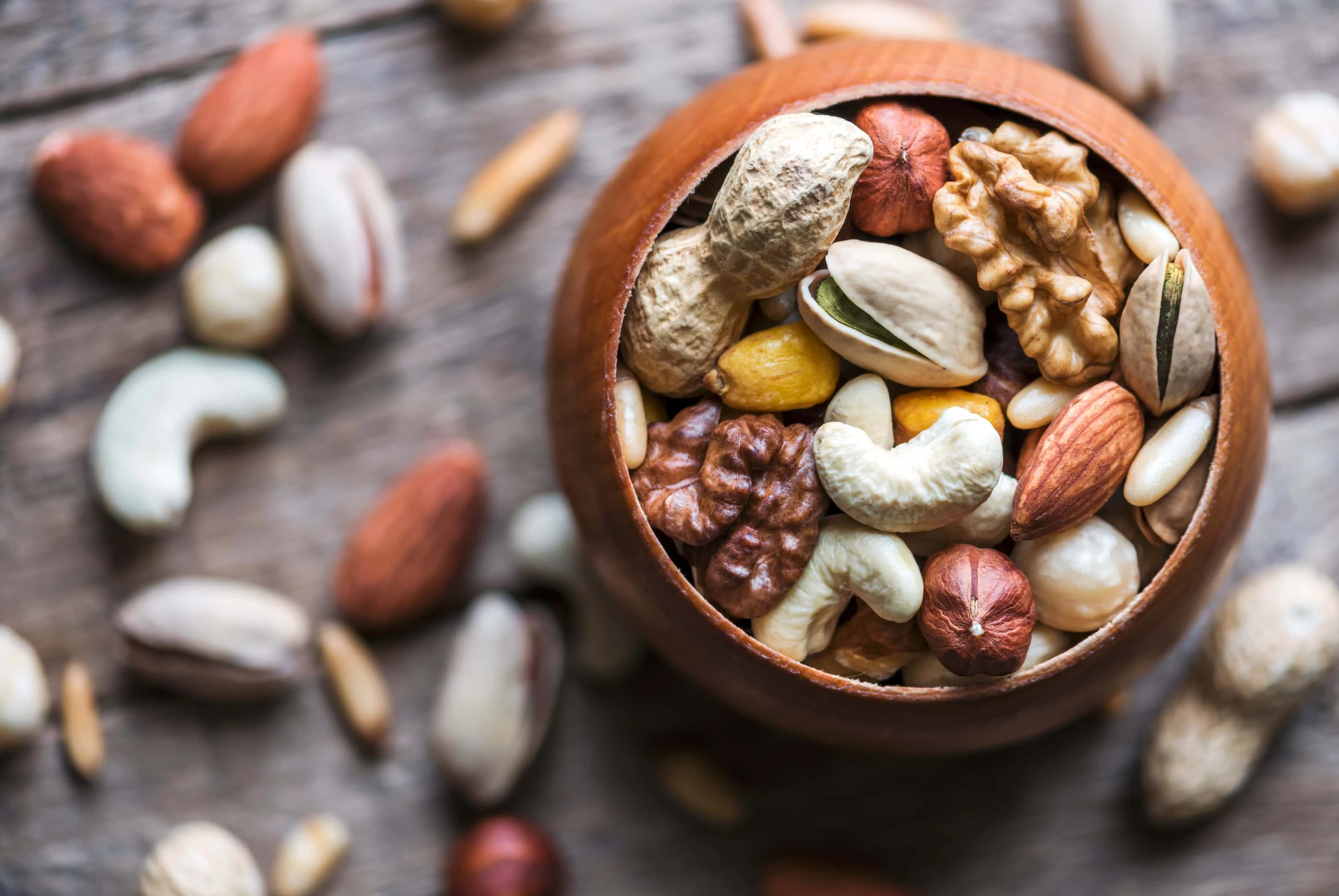 Most varieties of nuts are also a part of nucleic acid foods. They are convenient, tasty, and can fit into any type of diet. They are an amazing source of protein, vitamin E, magnesium, copper, selenium, phosphorus, and fiber. In addition, they contain antioxidants that can eliminate free radicals and combat heart diseases. Furthermore, nuts can help fitness by aiding the reduction of weight, decreasing the level of triglycerides in people battling obesity and diabetes, eliminating inflammation, boosting the functions of the arteries, and reducing the levels of cholesterol in the body. Some of the healthiest nuts to include in your diet include hazelnuts, chestnuts, pine nuts, walnuts, macadamia nuts, pistachio, pecans, cashews, and Brazil nuts.
7. Fish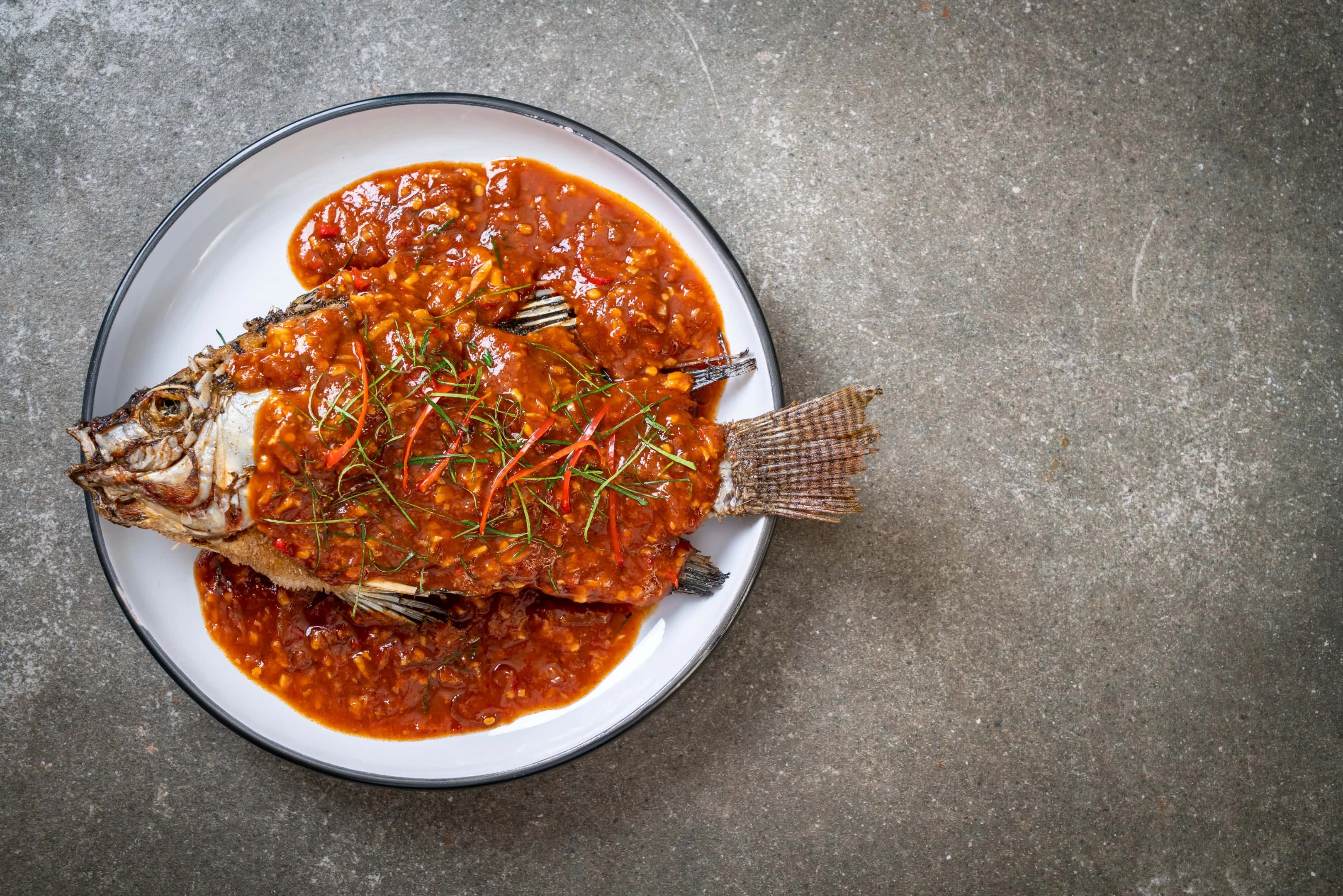 You can get up to eight grams of nucleic acids in a hundred-gram serving of fish. In addition, fish contains numerous nutrients like selenium, vitamin D, iodine, omega-3 fats, and protein. However, the type of fish you consume will determine the kind of nutrients that your body gets. For example, fatty fish like mackerel, black cod, sardines, herring, anchovies, and salmon contain more vitamin D and omega-3s while flounder, tilapia, halibut, orange roughy, and Pollock are lean fish contain more iodine. Generally, it is recommended that we consume fish at least two times a week. Some of its advantages include reducing the risk of strokes and heart attack, improving brain health, reducing and preventing the symptoms of depression, strengthening the immune system to prevent autoimmune diseases, and helping growth and development during pregnancy.
8. Grains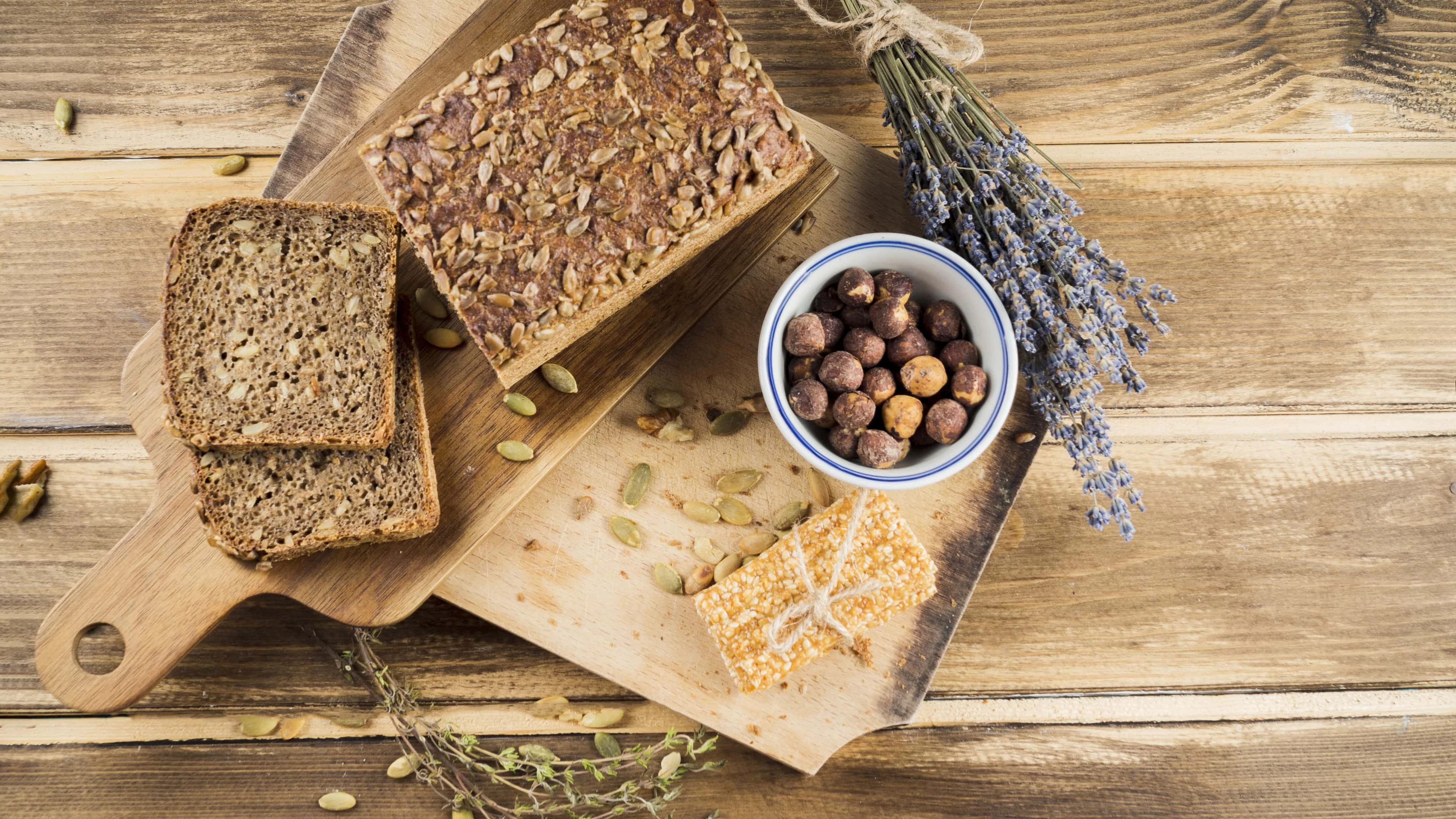 Although they do not contain large amounts of nucleic acids like animal sources, they can be consumed alongside other foods as they also contain significant quantities. Rye flour and wheat can give your body benefits that include alleviating chronic inflammation, reducing the risk of asthma in children, controlling blood sugar, improving digestive health, and a feeling of fullness due to their fiber. However, it is important to not over-consume grains, especially wheat, as it may cause an abnormal increase in the body's sugar level.
Conclusion
Nucleic acids are essential for every living thing and they are mostly present in the foods that we eat. Legumes, seafood, mushrooms, fish, meat are some of the foods that contain large amounts of nucleic acids. They can also benefit the body in other fantastic ways. Other nucleic acids foods include yeast and certain soups.