Low-carb diets focus on the importance of consuming limited amounts of carbohydrates such as starchy vegetables and grains. The primary and most vital principle of the carnivorous diet is based solely on the consumption of products from animals. The belief is that basing your entire nutrition plan on meats and dairy can help you maintain general wellness.
Individuals who choose to follow the carnivorous diet believe that consuming large amounts of meat is generally good for the body and that it can provide diverse benefits such as weight loss, energy, and alleviation of certain health conditions. However, although there is evidence supporting some of the benefits that one can get from adopting an all-meat diet, there have been concerns about the carnivore diet and cholesterol. This is because, like any other high-fat, high-protein diet, the diet may affect your body's cholesterol level.
Jump to: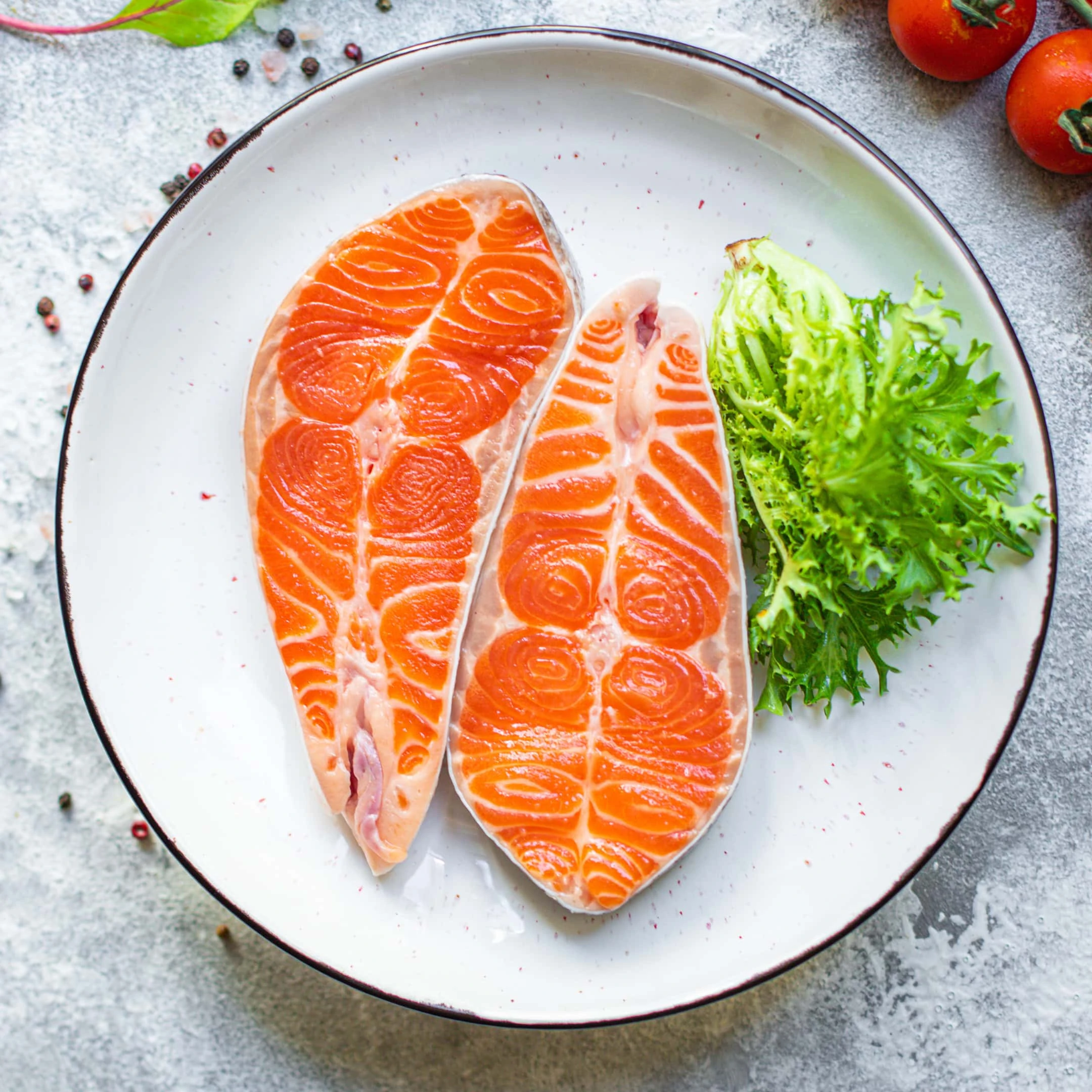 What is cholesterol and why do we need it?
The human body requires cholesterol to produce vitamins and for the maintenance of cells and hormones. Your body can obtain this substance primarily from two sources: the liver and the food that you ingest. Even though the liver generates nearly all of the necessary cholesterol the human system requires, a smaller proportion of the cholesterol comes from our meals, specifically from animal-based foods like meat.
However, while your body benefits from these dietary cholesterol sources, these foods contain many trans and saturated fats which can have damaging effects on your health. When you consume foods that are high in these fats, it can stimulate the liver to produce more cholesterol than it needs. For most individuals, this extra production of cholesterol can trigger abnormal levels of cholesterol in the body thereby leading to health conditions like high blood pressure, peripheral artery disease, and stroke.
The two primary forms of cholesterol are commonly referred to as the bad type and the good type. A significant portion of the body's cholesterol is made up of the undesirable LDL "low-density lipoprotein," and having high levels of this type may increase the risk of cardiovascular diseases. Baked goods, fried foods, and red meats are notable for raising the levels of this kind of cholesterol, which can cause a buildup in the arteries thereby limiting blood circulation.
The HDL or "high-density lipoprotein" is commonly referred to as the "good cholesterol" because it is healthy and beneficial. Compared to low-density lipoprotein, this type of cholesterol may minimize one's likelihood of getting a stroke or coronary artery disease. Foods that can help increase the levels of an individual's HDL include fatty fish.
Does a carnivore diet raise cholesterol?
It might not be advantageous for people who have a history of a high level of cholesterol to be on this diet. So, does the carnivore diet cause high cholesterol? It is possible. Most of the foods consumed on this regimen contain large amounts of cholesterol and saturated fats, which can adversely affect the levels of LDL in the blood. Meanwhile, as previously stated, eating meals that have elevated levels of cholesterol that are damaging could potentially increase the possibility of developing a number of illnesses.
However, one potential benefit of the carnivore diet is that it can help increase the level of HDL. This is advantageous because good cholesterol can help remove other kinds of fat from the arteries and facilitate their transportation to the liver for filtering and excretion. In addition, adopting the diet can offer incredible benefits such as improved blood sugar.
Is the carnivore diet bad for cholesterol?
Although animal products especially meat can contain great amounts of cholesterol, this does not necessarily mean that the entirety of the carnivore diet is bad and unhealthy.
Moreover, an important part of adopting the carnivorous diet is that you stick to its healthy guidelines. Consuming foods like fatty cuts of meats and dairy products are not the main culprits behind high levels of cholesterol. The real problem is saturated and trans fats. Can a carnivore diet lower cholesterol? Actually, it might, because while you are on the carnivore diet, you are consuming foods that are high in protein and dietary fats which can potentially contribute to the reduction of bad cholesterol (LDL) in the blood while also helping your body to increase its levels of good cholesterol (HDL). Studies have noted that a diet high in protein can support the increase of good cholesterol levels.
In addition, since there are no foods laden with carbohydrates and sugary foods on the diet, you do not have to worry about a spike in blood sugar levels or inflammation which if present can lead to abnormal LDL levels.
Is it possible to decrease the levels of cholesterol on the carnivorous diet?
While the consumption of animal products, especially those rich in saturated and trans fats, can cause your blood to have unhealthy levels of bad cholesterol, it's important to make mindful choices. Therefore, follow these guidelines to minimize the risk of developing high levels of cholesterol while on the carnivorous meal plan:
Consume healthy fats — These fats, which are primarily unsaturated unlike saturated ones, can lower the risk of diseases like type 2 diabetes. Studies have shown that monounsaturated fat, which is a type of unsaturated fat, can help decrease the risk of developing cardiovascular disease. Ensure your carnivore diet meal plan is only filled with fatty fish like mackerel, salmon, cobia, and Bluefin tuna all of which are rich in omega 3-fatty acids.
No processed meats — Meats that have undergone processing are not healthy and do not fit into this diet. These meats have undergone a preservation process that might include curing, smoking, and salting. Consuming these kinds of meat while on any diet can increase the chances of developing diseases such as cancer. Eating these kinds of meats can decrease the levels of good cholesterol and elevate the levels of the bad kind of cholesterol.
Lean cuts of meat — When consuming meats on the carnivorous nutrition plan, make sure you incorporate lean cuts into your diet. They are a great source of protein and contain lots of nutrients. Although they contain fewer calories and less fat, they are good for your HDL levels and can help reduce the levels of bad cholesterol.
Fruits high in fiber — Though not typically part of the carnivore diet, if you choose to incorporate fruits, consider options like raspberries, apples, and mangoes that are rich in fiber, as they can help minimize your body's level of bad cholesterol. Check out our guide on how to optionally include fruits in the carnivore diet.
Conclusion
The subject of carnivore diet cholesterol has been a concerning topic for health and diet enthusiasts over the years. Is the carnivore diet good for high cholesterol? The carnivore diet, which focuses on eating fish and other animal products, can be beneficial in reducing the levels of bad cholesterol while raising the level of the good kind. However, it is important to follow guidelines while on the diet which includes the consumption of healthy fats rather than foods that are high in saturated fats and the elimination of processed meats. Before adopting any nutrition regimen, ensure you consult a medical practitioner.
---
Dive deeper into the carnivore diet with our insightful articles: