The carnivorous diet, like many other nutritional regimens of its kind, has gained recognition and attention in recent years. The diet primarily deals with the consumption of foods derived from animals while limiting or eliminating other groups of foods, especially plant-based foods.
However, while individuals who have followed this diet boast of its incredible advantages, it is vital to know that adopting the diet could also make you prone to certain side effects such as carnivore diet diarrhea. In this article, our focus will be on the cause of diarrhea on the diet and the management of its symptoms.
Jump to:
Carnivore diet and diarrhea
Most times, with transitioning from a kind of food that the digestive system is familiar with to a new kind of food, diarrhea may occur. This common problem affects the digestive system when a change in diet occurs, especially when it is a major transition. Like switching from a diet filled with carbs to one that is devoid of it.
With diarrhea, an individual will experience more bowel movements whereby the stool is watery and loose. Often, this problem is accompanied by abdominal pain and can result in unwanted weight loss. Although diarrhea can generally last for hours or a few days, in chronic conditions, it might take days or even weeks before it goes away. This condition commonly occurs due to different factors like viruses, parasitic infections, anxiety, allergies, reaction to certain medications, inflammatory bowel disease, stress, and food intolerance. If left untreated for an extended period, carnivore diet diarrhea can cause an individual to experience dehydration and might lead to other serious problems.
What causes diarrhea on a carnivore diet?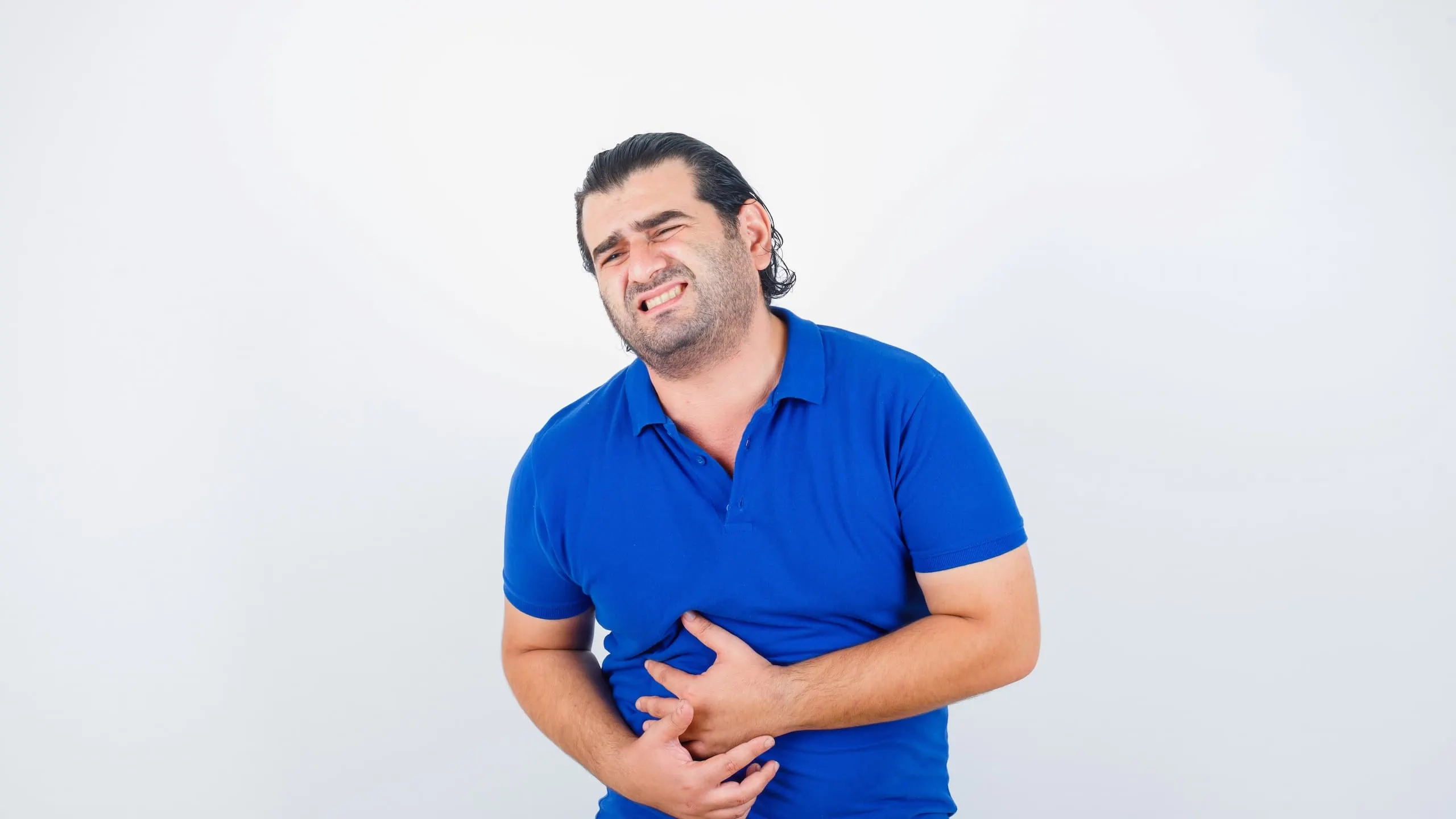 We are sure you already know that consuming protein in this nutritional regimen is unavoidable and this is one of the primary causes of diarrhea while on the diet. Due to this, your body prompts the colon to perform more work of absorbing fluid, which leads to more fluid being present in the small intestine and this leftover liquid needs to be released from the body somehow, hence diarrhea. Aside from the situation whereby the colon is performing more work than usual, why does a carnivore diet cause diarrhea? Here are some other factors that cause carnivore diet diarrhea:
1. Deficiencies of essential nutrients
Another major cause of carnivore diet diarrhea is nutrient deficiencies. There exist two major vitamins that are essential for the proper functioning of the digestive system. They are Vitamins A and D. Vitamin D plays an integral part in bettering the immune system's function while also helping to regulate the microbes that are found in the gut. Another advantage when you consume foods that are high in vitamin D is the prevention of a gut that leaks. A leaky gut can create a free entrance for bacteria and other harmful compounds into the bloodstream.
Activated by bacteria in the gut, vitamin A on the other hand can help strengthen immune function and maintain the health of the gut. A carnivorous diet can make you less likely to eat food items containing these essential vitamins and minerals, thus rendering your gut even more susceptible to their deficiencies, which can cause loose stools.
2. Drastic change in gut bacteria
Most individuals who make the switch to a carnivorous diet used to consume foods that were loaded with carbohydrates. This suggests that the bacteria that were present in the gut had become accustomed to utilizing carbohydrates and fiber from foods for their functions.
The gut's pre-existing microbes will begin to diminish when you switch to animal-based eating habits, thereby making room for the growth of new bacteria. Diarrhea can come from this change in the balance of bacteria, which may also have an impact on the gut's bacteria and generate digestive discomfort.
3. Protein overload
As earlier highlighted, one of the main culprits behind loose bowel movements in the carnivorous diet are the foods that the diet allows. People who are not used to ingesting that enormous amount of protein can develop carnivore diet diarrhea. For example, if you are transitioning from a high-carb diet, you are most likely to experience diarrhea because your digestive tract is not used to loads of meats and fats.
Consuming large quantities of foods that are high in protein is one of the risk factors for protein because the human body has a limited amount of amino acids that it can digest. When the gastrointestinal system is suddenly faced with an enormous quantity of protein, it strives to break it down, which might result in an accumulation of ammonia, which is harmful. The body will however try to get rid of this substance and that is why an individual might experience diarrhea.
4. Irritation of the gut
Several foods present in the carnivore nutrition regimen can irritate the gut and cause diarrhea. Some of these foods include chicken and pork, dairy, and eggs. Because chicken and pork are mostly consumed, they can cause carnivore diet diarrhea.
Furthermore, dairy products can contain ingredients that can cause inflammation in the gut. They can contain ingredients ranging from additives to gums and other substances. Fatty and fried foods can especially aggravate the symptoms of the carnivore diet, the ones that are high in trans and saturated fats. Additionally, if you make use of spices that your body cannot tolerate, the result is diarrhea.
5. Fatty food consumption
Another factor that can cause diarrhea on the carnivore diet is dietary fat. This is because you are eliminating carbs from your nutrition and replacing them with animal foods that are loaded with dietary fat. The human body needs enough time to process this change and to adjust accordingly. The adjustment period helps your metabolic system to reset and create an adaptation towards the absorption of fatty foods that you are now consuming.
When this adjustment is made, the bile improves its function to help the body. It does this by the production of a hormone commonly referred to as CCK. This hormone stimulates the release of the bile that has already been stored in the reserve of the gallbladder. The bile that is being released then helps the body to combine the fat that you are consuming and absorb it. However, since this occurs suddenly, the gallbladder is unable to accurately absorb all the fat, thereby causing more bowel movements.
How long does carnivore diet diarrhea last?
While carnivore diet diarrhea is prevalent and may make one uncomfortable, certain individuals might not experience it during their transition period or while they are actually following it. This mainly depends on the sensitivity of one's digestive system and the body structure of each individual.
Likewise, the duration of diarrhea on the carnivore diet can vary from individual to individual and can depend on diverse factors such as what is causing the frequent passing of stools and the rate at which the digestive system is getting used to the new nutrition regimen. In most situations, it can last for a couple of days until the body can accommodate the sudden change.
If an individual battles nutrient deficiency, they are most likely to experience diarrhea on the carnivore diet for a long period — like a couple of weeks. Additionally, if the loose stooling is caused by food intolerance, it might also last longer until the body adjusts to the consumption of that food. This is why it is vital to understand how to stop diarrhea on the carnivore diet.
How to stop diarrhea on the Carnivore diet
1. Gradual adjustment of diet
It is always recommended that one does not just abruptly abandon the type of foods that the digestive system is familiar with and pick up new ones. When switching to a carnivorous diet, make sure you adjust slowly to the needs of the diet, especially if you are used to consuming plant-based foods and carbohydrates. Consider introducing animal foods in small amounts combined with other foods until your digestive system is comfortable enough. This will help the digestive system develop adaptability thereby reducing the symptoms of diarrhea.
Additionally, consider consuming protein in moderation and fatty foods by consuming leaner cuts of meat and incorporating smaller portions of foods. Pay attention to how your body responds to the foods that you consume before making more adjustments.
2. Prioritize hydration
If you are experiencing carnivore diet diarrhea, you need to drink a lot of water. Diarrhea can heighten the risk of dehydration and this can result in other problems like dizziness, high body temperature, fatigue, sunken eyes, and kidney damage.
You must stay hydrated to replenish the fluids that your body loses due to diarrhea. Apart from water, you can also drink other fluids like herbal tea and bone broth. Additionally, you can also incorporate beverages that contain electrolytes to aid in the restoration of the body's electrolyte level. The levels of electrolytes in the body can be particularly low when an individual experiences dehydration.
3. Incorporate foods that contain fiber
Although most foods that contain fiber are plant-based foods and are forbidden on the carnivorous diet regimen, incorporating fiber foods can help reduce the symptoms of carnivore diet diarrhea. While you might want to stay true to your diet, remember that no diet should interfere with your overall well-being.
You can incorporate foods like carrots, zucchini, and cooked vegetables that contain distinct amounts of fiber and are easily digestible into your carnivore diet to aid the management of diarrhea.
4. Monitor your food sensitivities
Food sensitivities might be the reason why some individuals experience loose stooling while on a carnivorous diet. It is crucial to pay attention to how particular meals, especially dairy products, make you feel and how your body responds to them.
If you suspect a particular food that you consume is contributing to or triggering diarrhea, consider replacing it with another food to alleviate the symptoms of diarrhea and see if your condition improves.
5. Consuming organ meats
Due to the deficiencies in nutrients that might occur while on this nutritional regimen, such as the inadequate consumption of vitamins D and A that can support the functions of the digestive system, it is advised that one consume alternative foods that contain these nutrients. One such alternative is organ meat. This is because organ meat is highly loaded with potent nutrients such as vitamins A, E, D, and K.
In addition, it contains other minerals like selenium, magnesium, zinc, and iron, all of which can boost your health. While following a carnivore diet, you are permitted to consume a wide range of organ meats, which includes beef liver, kidney, brain, and heart.
Conclusion
Does the carnivore diet cause diarrhea? Yes, it does, because your body needs time to adjust to the new foods that you are ingesting. However, there are numerous strategies to lessen the symptoms of carnivore diet diarrhea. These include hydration, consuming organ meat and fiber-rich foods, and monitoring your food sensitivities. Additionally, it is important to mention that if you notice little or no changes in your symptoms, you need to book a visit with your health practitioner for more guidance.
---
Dive deeper into the carnivore diet with our insightful articles: