Diet regimens come in different forms with diverse restrictions and guidelines, which are tailored to assist an individual in improving their lifestyle and weight. Most diet programs act as a guiding template to help navigate healthy eating toward optimal well-being. One such diet regimen is the carnivore diet.
The carnivorous diet is centered on one simple principle — the consumption of products from animals. You are allowed to add to your meal plan only foods like eggs, dairy, meat, and fish. However, one persistent question that has gained popularity over time and continues to search for an answer is 'Can you eat fruit on a carnivore diet?'
Jump to: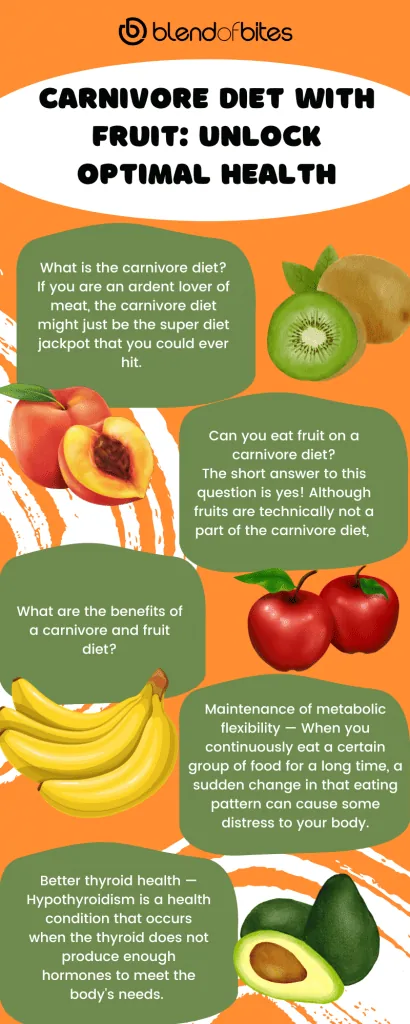 What is the carnivore diet?
If you are an ardent lover of meat, the carnivore diet might just be the super diet jackpot that you could ever hit. The carnivore diet suggests consuming predominantly animal products, as opposed to other dietary regimens like the ketogenic diet, which allows certain amounts of carbs. You exclude other kinds of foods including legumes, nuts, carbohydrates, and grains.
This meat-based diet boasts diverse advantages like improved mood, better blood regulation, and above all weight loss. The enthusiasts of this diet regimen believe that the reason for most chronic diseases that the world experiences today can be attributed to sugary and high-carb foods. Additionally, it is important to consider the role of alcohol in the carnivore diet.
Can you eat fruit on a carnivore diet?
The short answer to this question is yes! Although fruits are technically not a part of the carnivore diet, they are still a part of the ancestral diet from which the carnivore diet draws inspiration. The truth is that the amazing advantages that our bodies get from the consumption of fruits cannot be overemphasized; therefore, fruits on a carnivore diet can give your health a boost.
However, before adding fruits to your diet, there are certain things to consider and keep in mind. To start with, remember that fruits are a source of calories and carbohydrates, so if you are trying to lose a few pounds, limit the consumption of fruits. Additionally, only opt for fruits that contain high amounts of fiber and are low in sugar to avoid sugar spikes. Fruits that contain good amounts of fiber can help you stay filled for a long period, thereby aiding in weight management.
If you do decide to include fruits in your diet, make sure they are low in sugar and packed with amazing nutrients like fiber and vitamin C.
What are the benefits of a carnivore and fruit diet?
Although adopting the carnivore diet can provide you with the nutritional requirements that your body needs, adding fruits to the mix can make reaching your nutritional goals easier. Fruits contain diverse nutrients that include folate and vitamin C. While most fruits are loaded with Vitamin C, animal-sourced foods, unfortunately, contain little amounts of this amazing nutrient. For example, a hundred gram serving of beef might contain only up to 1.6mg of vitamin C whereas you can obtain almost 53 mg of vitamin C from consuming the same amount of oranges.
The best way to get enough folate on a carnivorous diet, for example, is to consume organ meats like chicken or beef liver. A hundred grams of beef liver contains up to 290 mcg of folate while the same grams of ground beef contain only about 6 mcg of folate, which is 1% of your daily nutrient requirement. If you do not like organ meats, then fruits are your best bet. For example, 100 grams of avocados contain up to 89 mcg of folate, which can help you meet about 22% of your daily requirement.
Maintenance of metabolic flexibility — When you continuously eat a certain group of food for a long time, a sudden change in that eating pattern can cause some distress to your body. The same can happen if you stick to consuming just meat for a long period and then switch abruptly to plant-based foods. However, consuming fruits can help you maintain and boost your metabolic flexibility. Metabolic flexibility ensures that your body can utilize the fuel that is available whether it is fat or carbs. Helping your body maintain this ability to switch between different sources of fuel can help sustain the production of energy, fewer cravings, and help improve the burning of fat.
Better thyroid health — Hypothyroidism is a health condition that occurs when the thyroid does not produce enough hormones to meet the body's needs. This can make an individual get fatigued, be intolerant to cold temperatures and gain weight. There are many causes of thyroid issues. Some studies have shown that a deficiency of vitamins and iodine can also cause thyroid problems. Therefore, the consumption of bananas and citrus fruits that are rich in vitamin C and other nutrients can aid in the prevention of thyroid issues.
5 best fruits for the carnivore diet
Now that we have established that, you can consume fruits on your carnivorous diet. Let us examine the best fruits that you can consume on a carnivore diet. This list of fruits is loaded with amazing and beneficial nutrients for your body.
1. Apples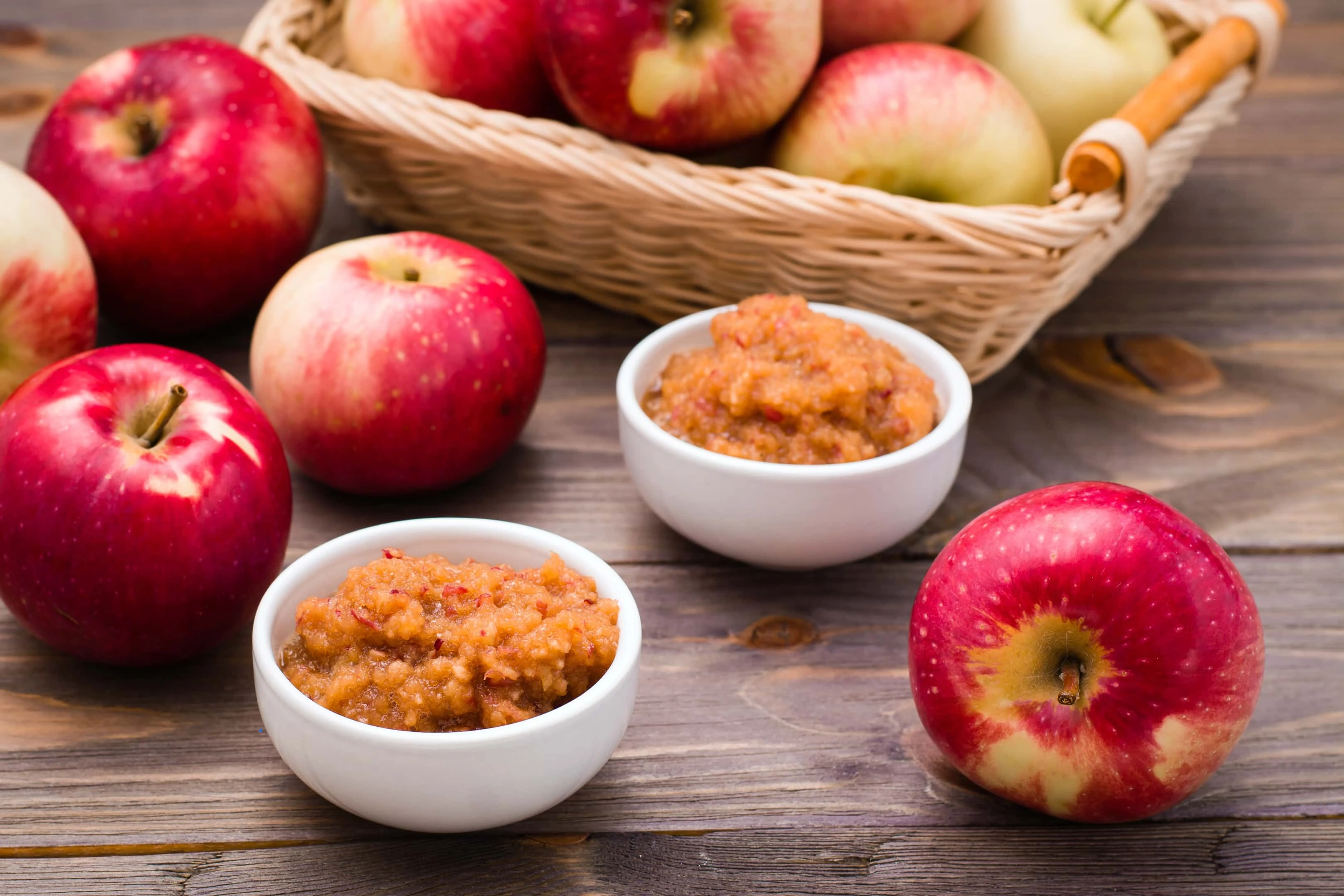 Apples have numerous advantages, including containing vitamin C, copper, vitamin K, fiber, and potassium. In addition, apples are also an abundant source of an important bunch of antioxidants called polyphenols, which are potent in protecting the cells in our body from harmful molecules that might increase the risk of cancer or heart disease.
The consumption of apples while on a carnivore diet can also support the loss of weight since apples are high in water and fiber. These two qualities can make you feel fuller for a long time thereby aiding appetite management. Other benefits that your body can get from eating apples include better heart health, reduced risk of diabetes, improved gut health, and protection of the lungs from oxidative damage. Although you can enjoy apples in different ways, the best way to get the most nutrients out of them is to consume them whole with the flesh.
2. Peaches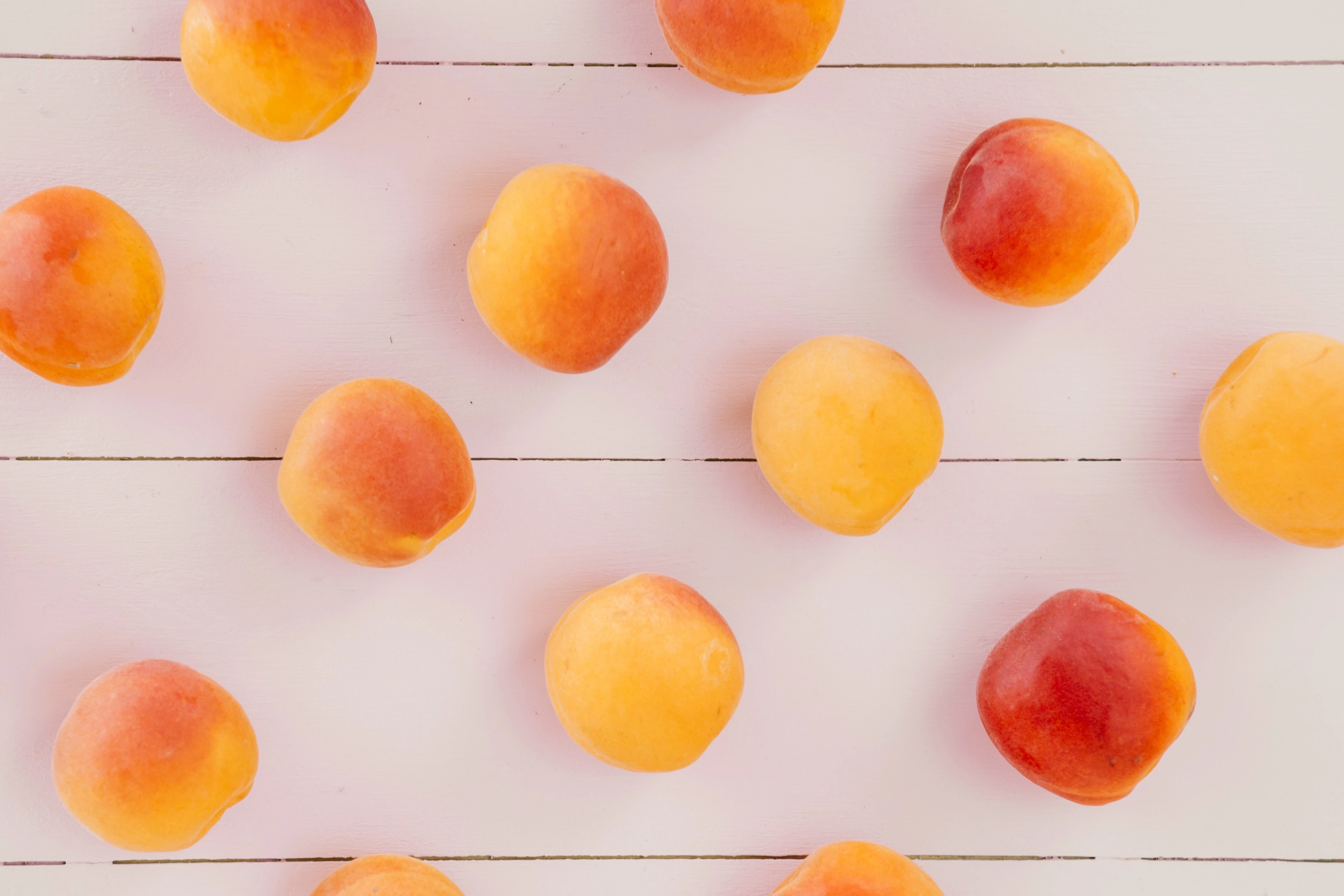 Peaches are highly nutritious and contain powerful minerals and vitamins like manganese, niacin, vitamin A, potassium, vitamin E, and protein. They are also loaded with amazing antioxidants that can help the body wade off organisms that cause diseases and oxidative damage, thereby slowing down aging. One secret about peaches is that the riper they are, the larger the amount of antioxidants they possess.
Since you are going to be consuming a lot of meat on the carnivore diet, incorporating peaches into your diet can help speed digestion and aid in the movement of food through the gut, thereby helping to decrease the risk of constipation. Other benefits that you can get from including peaches on a carnivore diet include improving the health of the heart, protection of skin by aiding the retention of moisture and aiding in the reduction of allergy symptoms.
3. Avocados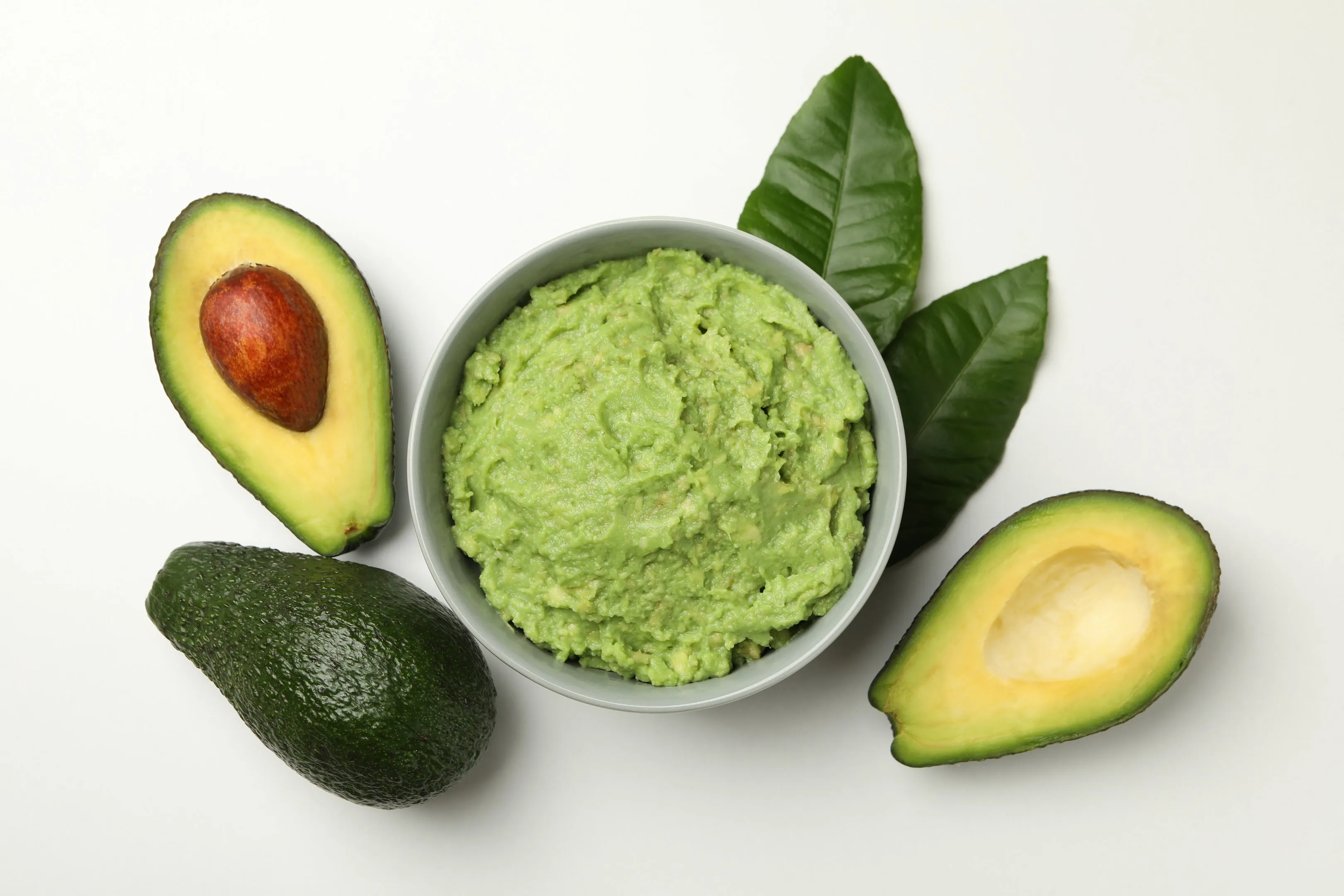 If you are looking for a versatile fruit to add to your carnivore diet, try avocado! Avocados are not only versatile; they are delicious and nutritious as well. They are cultivated in many countries around the world but are mainly native to Central America and Mexico. They are popular as a medicinal fruit. Avocados contain diverse nutrients like vitamins C, K, and E, protein, riboflavin, magnesium, manganese, pantothenic acid, niacin, folate, and copper. As you can see, they are exceptionally loaded with nutrients.
Consuming avocados is very beneficial for the health of your gut because they also contain a lot of fiber. In just one avocado, you can obtain up to 14 grams of fiber which is nearly half of the required daily value for this nutrient. Other benefits of avocados include reducing risk factors of heart disease and reducing symptoms of inflammation.
4. Bananas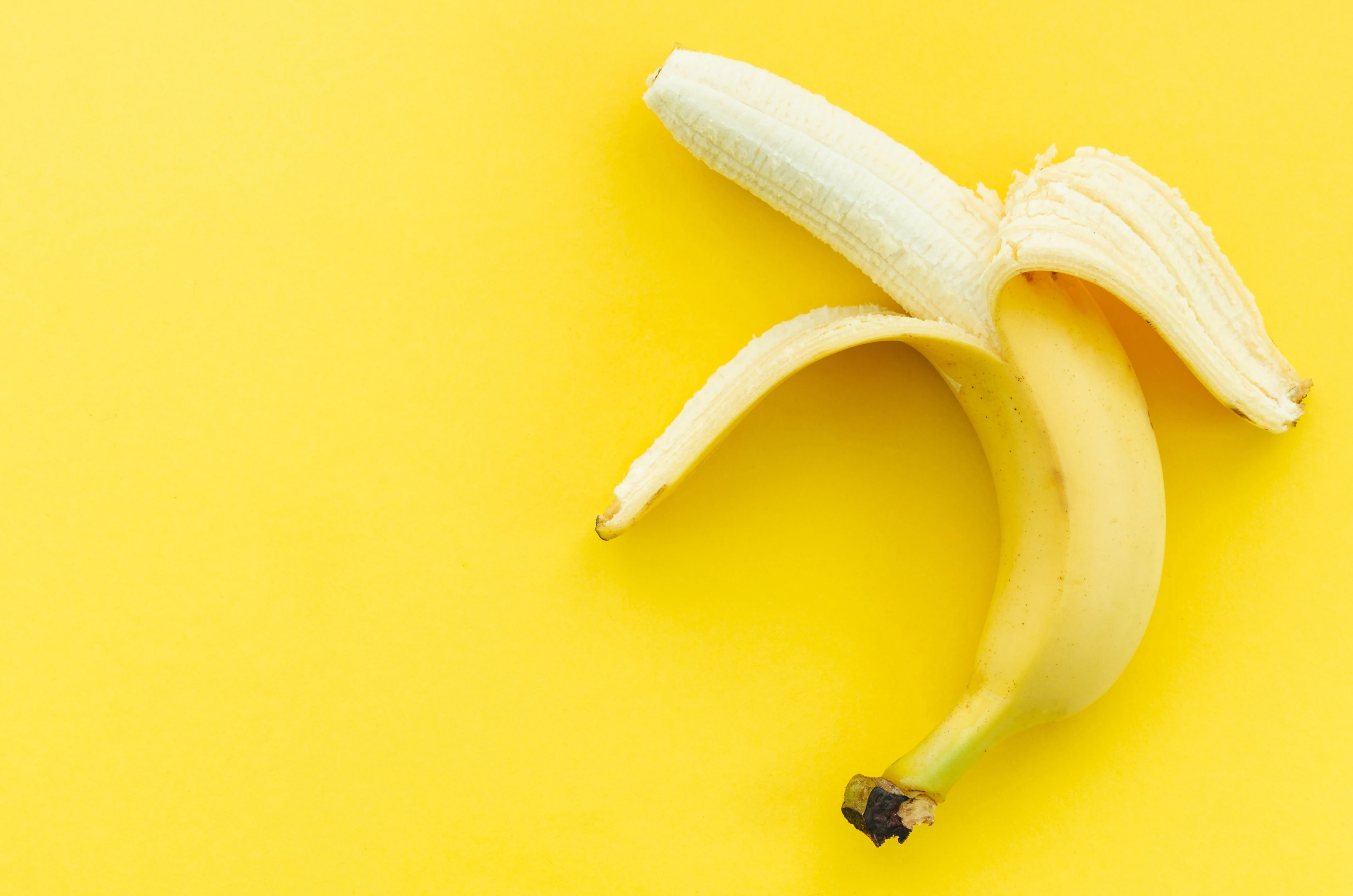 Another fruit to add to your carnivore and fruit diet is bananas. They contain many important nutrients that help you meet your nutritional requirements while on the carnivore diet, such as riboflavin, copper, niacin, vitamin C, and protein. Although they contain carbs, bananas will not cause a spike in your sugar levels because they contain soluble fiber-resistant starch. However, while it is okay to enjoy bananas, you shouldn't consume them in large portions at once.
Consuming bananas can aid in the improvement of digestive health as well as other advantages such as better heart health, decreased risk of degenerative diseases, and prevention of oxidative damage.
5. Kiwi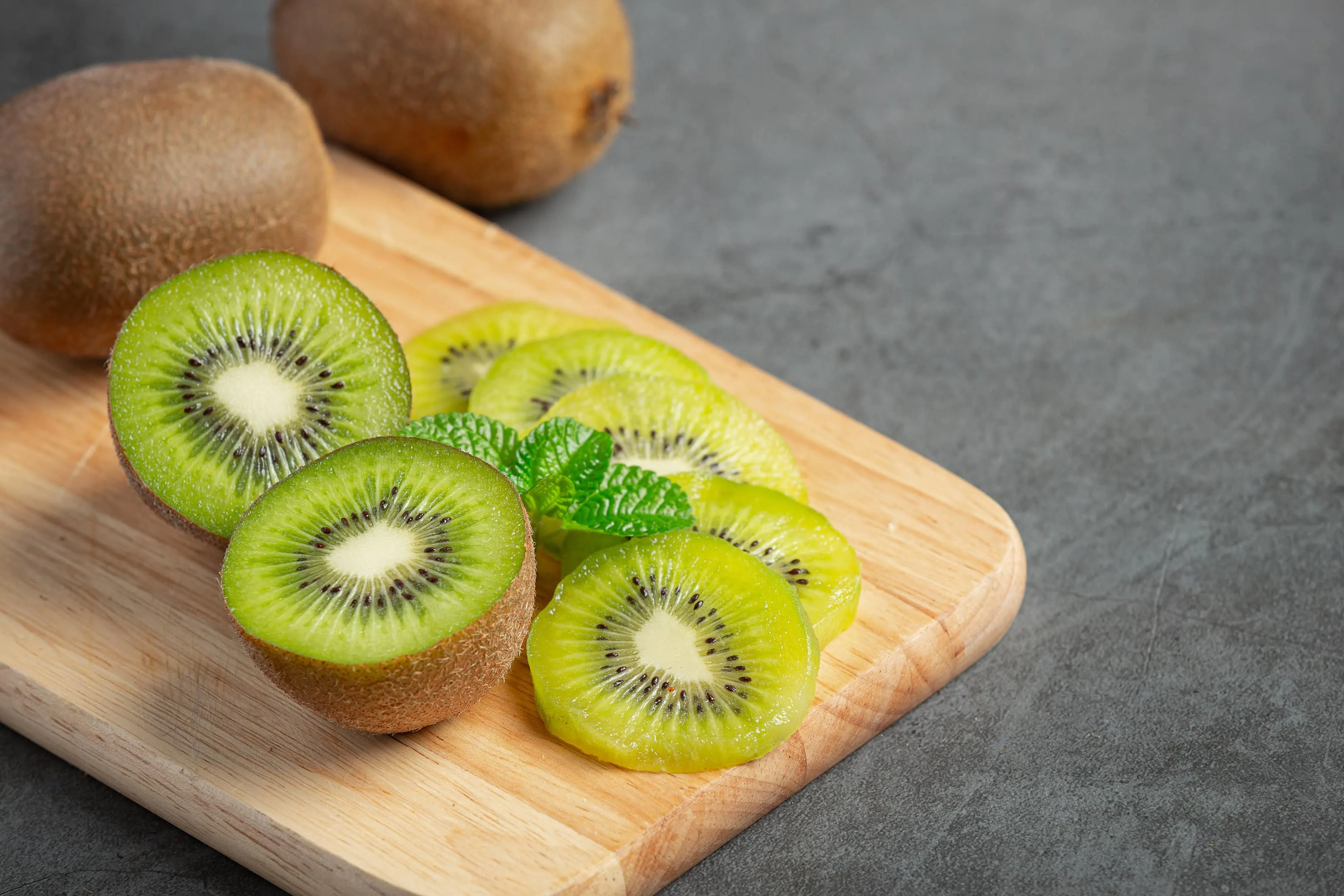 Another fruit to add to your list of fruits for a carnivore diet is kiwis. Kiwis are packed with incredible plant compounds, vitamins, flavor, and minerals. They are easy to consume, sweet, and carry many health advantages. They contain exceptional amounts of vitamin C which is a powerful antioxidant utilized by the body for diverse functions which include the protection of cells from free radicals, improved immune function, and the production of neurotransmitters.
Additionally, kiwi contains diverse plant compounds like lutein, beta-carotene, and zeaxanthin, which can protect the body from diverse health conditions including reduced risk of heart disease. Other benefits of kiwi include better digestive health and improved heart health.
Conclusion
The carnivore diet emphasizes the eating of only foods from animals, so can you eat fruit on a carnivore diet? The answer is yes but this also comes down to your preference and what works best for you. However, if you want to add fruit to your carnivore diet, make sure you stick with the kinds that contain low amounts of sugar and are abundantly nutritious. Some of the best fruits for a carnivore diet include bananas, avocados, and kiwis.
---
Dive deeper into the carnivore diet with our insightful articles: