Adopting and sticking to a diet can be a daunting task if one does not know what to consume or runs out of options. This is why it is essential to have diet recipes that can not only help to add spice but also maintain compliance. When it concerns the carnivore diet, the general rule is to utilize only ingredients that are animal-based for your meals.
From shredded roasted duck for dinner to beefy fried eggs for breakfast, we have prepared some of the best and tastiest carnivore diet recipes that can make preparing your meals easy and help you enjoy diversity. The recipes on this list feature ingredients from animals such as pork, beef, dairy, and eggs, and are easy to make with clear instructions. So, let us dive into the world of delicious meals suitable for the carnivore diet!
Jump to: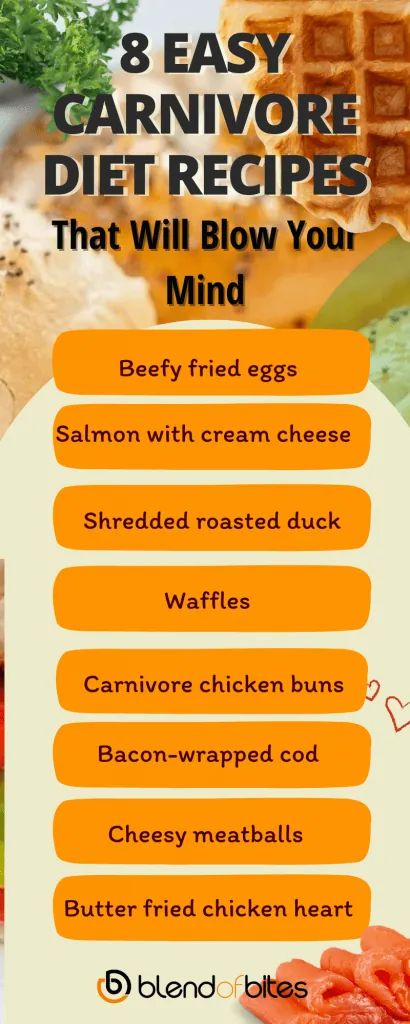 8 amazing carnivore diet recipes
1. Beefy fried eggs
The beefy fried eggs dish is not only a fantastic carnivore diet ground beef recipe but it also carries a lot of nutrients such as protein, choline, powerful antioxidants, and vitamins D, E, and A. This recipe is perfect for a delicious breakfast. This recipe will provide you with about 327 calories and 25g of fat.
What you need: ½ tablespoon of lard, 2 uncooked eggs, ¼ teaspoon of fine sea salt, ¼ teaspoon of pepper, and 2 ounces of ground beef (for one serving).
How to prepare:
In a cast-iron pan over medium heat, melt the lard.
Fry the ground beef for four minutes or until it is thoroughly cooked. The beef should turn brown and be broken up with a spoon as it cooks.
Take the beef out of the pan and retain the drippings.
In the pan, break two eggs. Fry them in the beef drippings. Add pepper and salt to the mixture according to your preference.
Cook on medium-low until the yolks soften and the whites solidify.
Put the beef in a bowl and serve the eggs on top.
2. Salmon with cream cheese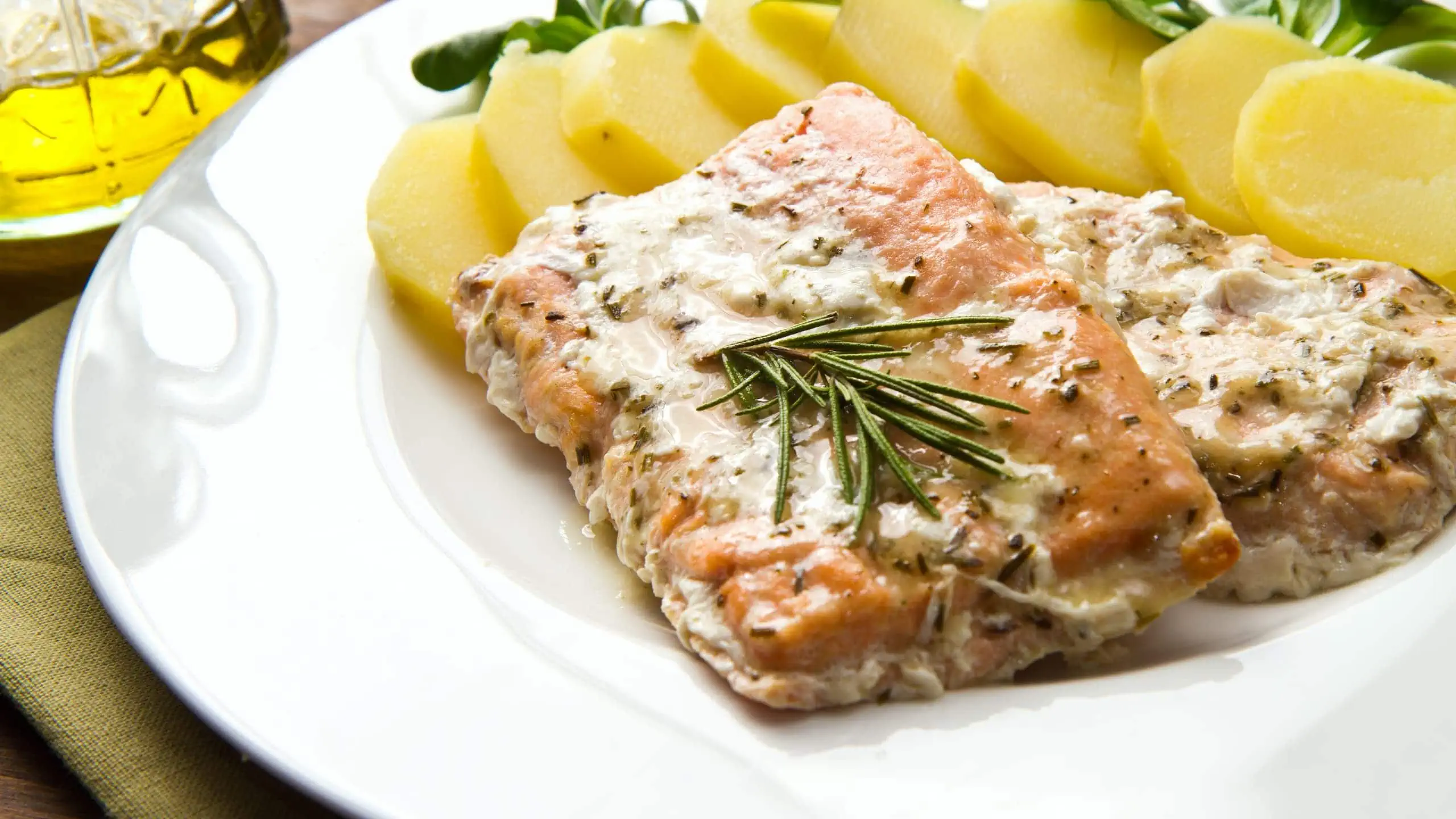 Most people think that eating fish on a carnivorous diet is simply interpreted as boring. Eating fish does not always have to be bland. There are diverse fish recipes available for the carnivore diet and here is one of them with cream cheese, and it has just five ingredients.
What you need: salmon 3-4 ounces, ½ cup of chicken stock, salt, pepper, crushed garlic, and 4 ounces of cream cheese.
How to prepare:
Remove any pin bones from the salmon, using strong tweezers or pliers with needle noses. Rinse the fish under running water and dry after by patting it with kitchen towels.
Add salt, pepper, and crushed garlic to the fish to season it. Allow it to marinate for at least 30 minutes.
While the oven is being preheated at 180°C/356°F, mix the chicken stock and cream cheese.
When the marinating of the salmon is complete, spread your mixture of chicken stock and cream cheese on it. Utilize all the mixture and make sure the spread is evenly distributed.
Bake the salmon for 30 minutes, or until the top is caramelized and crisp.
3. Shredded roasted duck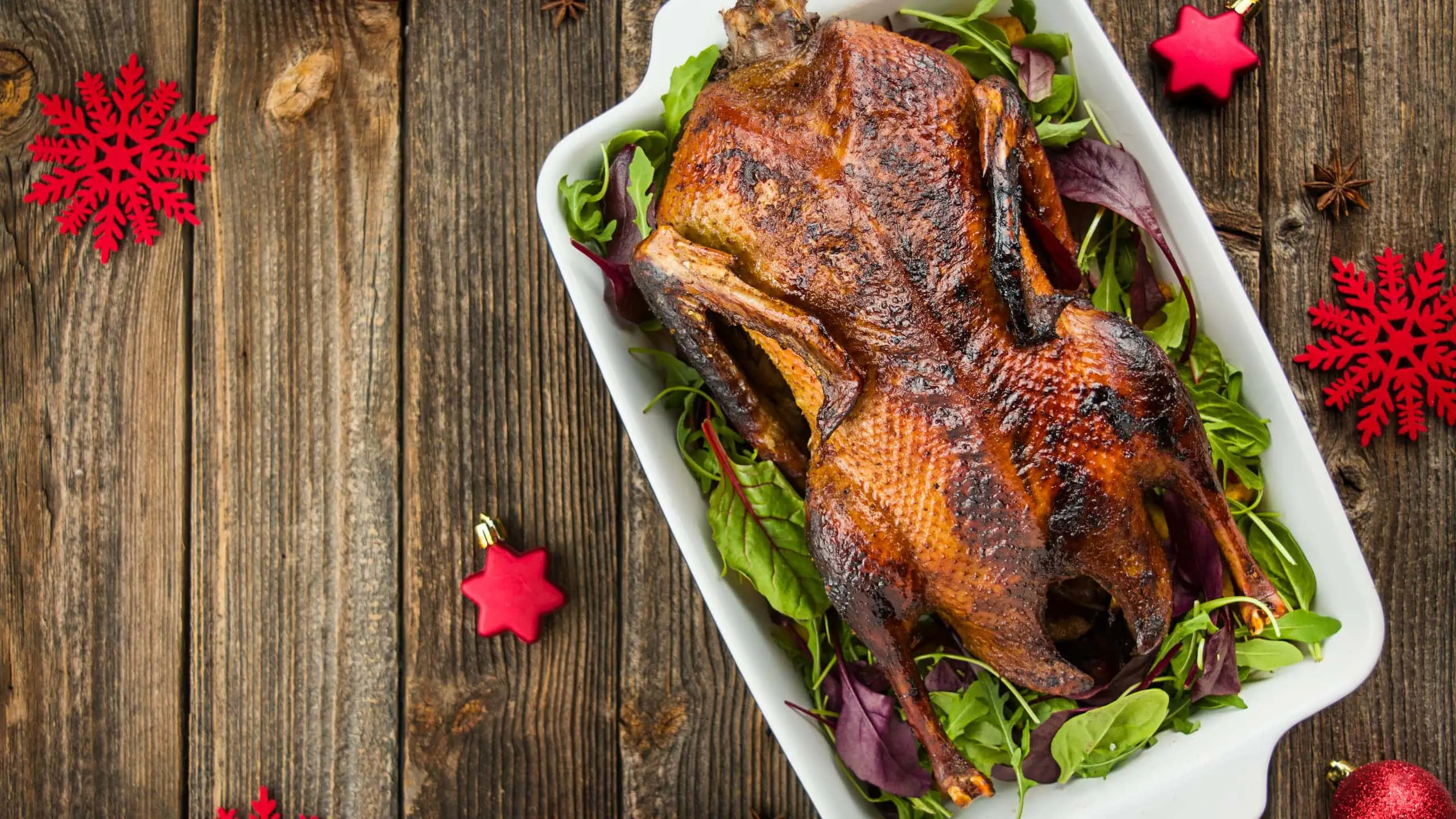 While some might say roasting a duck is tedious, we beg to differ. Before we dive into the instructions for this delicious meal, ensure you have a sizable roasting pan that can house the juice coming out of the duck through the hours it will spend in your oven.
What you need: a 4-6 pound duck, fresh ground pepper, and salt.
How to prepare:
Preheat your oven to 325°F (160°C). Remove the duck's neck and giblets and put them aside to make stock. Remove the excess fat from the bird's cavity. Season the duck with salt and pepper and place it with its breast up on a rack in a deep oven pan. The pan should then be set in the preheated oven and left there for two hours.
Remove the duck from the oven after two hours, and then poke the skin all over the breasts and thighs with the tip of a pointed knife. Place it back in the oven; roast again for one hour and 30 minutes or until a thermometer for meat inserted into the thigh indicates around 300°F/155°C.
Cook the duck for 20 to 30 minutes at 450°F/ 232°C or until it is brown and crisp.
Carefully remove the oven pan and move the duck to a board for cutting.
Give the duck some time to cool down before shredding it by ripping the meat apart with two forks.
4. Waffles recipe for a carnivore diet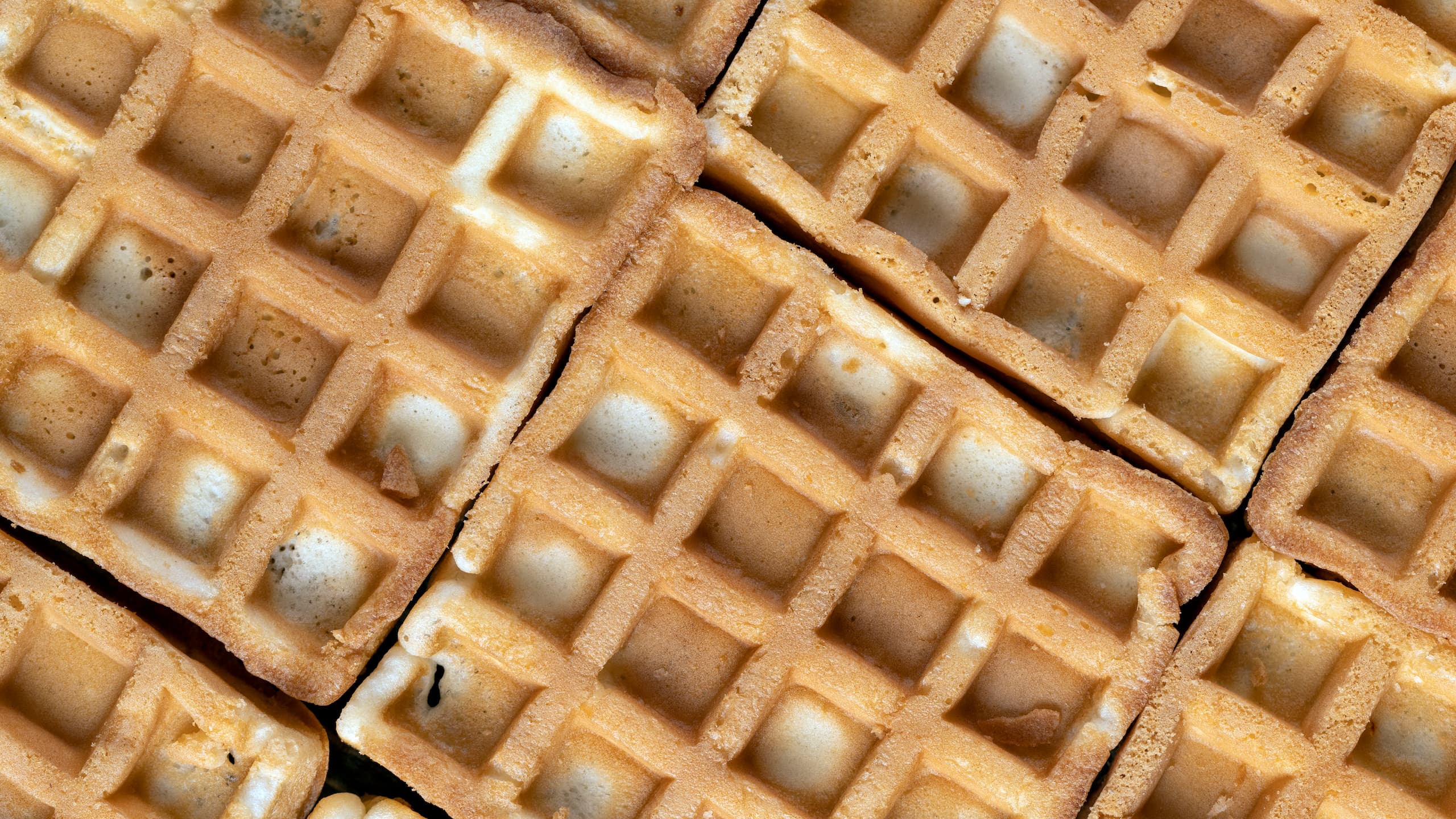 When people hear waffles, they mostly translate it as carbs and yes, they are mostly right. However, waffles can be made with animal products that can make them qualify for the carnivore diet. This carnivorous diet recipe is also perfect for a nice breakfast or an early lunch.
What you need: four raw eggs, 2 cups of shredded cheese, ½ teaspoon of salt, 1 teaspoon of baking powder, and ½ cup of heavy cream.
How to prepare:
Preheat the waffle maker.
Whisk the eggs in a medium bowl, and then pour in the heavy cream, baking powder, and salt. Mix thoroughly. Add the shredded cheese and stir.
Pour the batter onto the waffle maker and cook the waffles until they have turned golden brown.
Serve hot with your choice of toppings such as cheese or bacon.
5. Carnivore chicken buns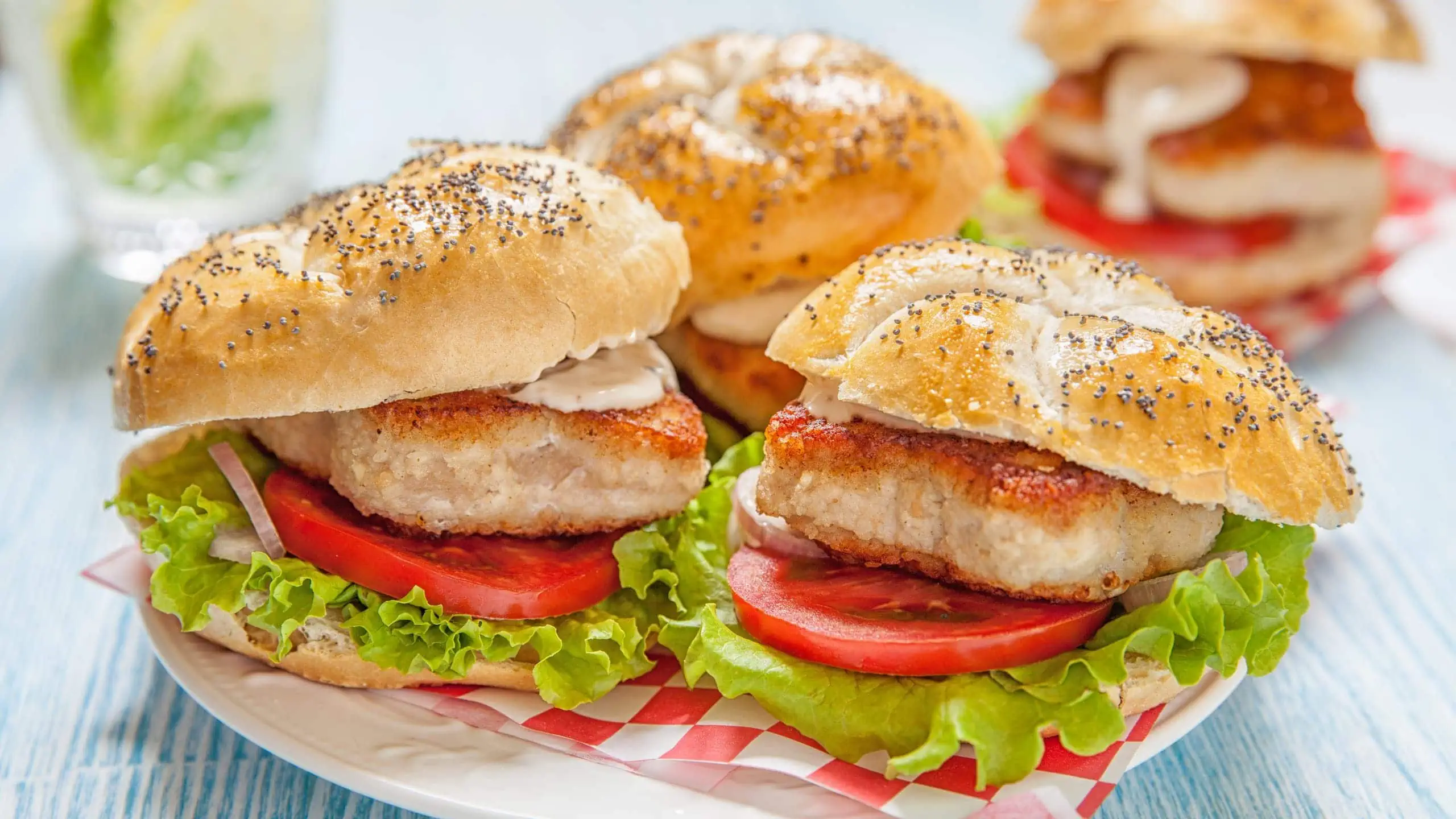 Who needs bread when you can make carnivore buns with chicken? You can add this amazing carnivore diet chicken recipe to your diet. One unique thing about this recipe is that you can use the buns for other creative things like a pizza crust or a sandwich. Who says carnivore diets have to be boring? By the way, they freeze well.
What you need: 1 pound of cooked chicken (you may need less if you are using chicken breast), ½ teaspoon of baking powder, salt, and four eggs.
How to prepare:
Preheat your oven to 350°F/177°C.
In the blender, put the eggs in first and then the rest of the ingredients, and blend until they are smooth.
Pour the batter into a bowl and stir.
Fill a whoopie pie pan with the batter. Make sure they are a bit flat because they will later puff up.
Place in the preheated oven and bake for 8-10 minutes.
6. Bacon-wrapped cod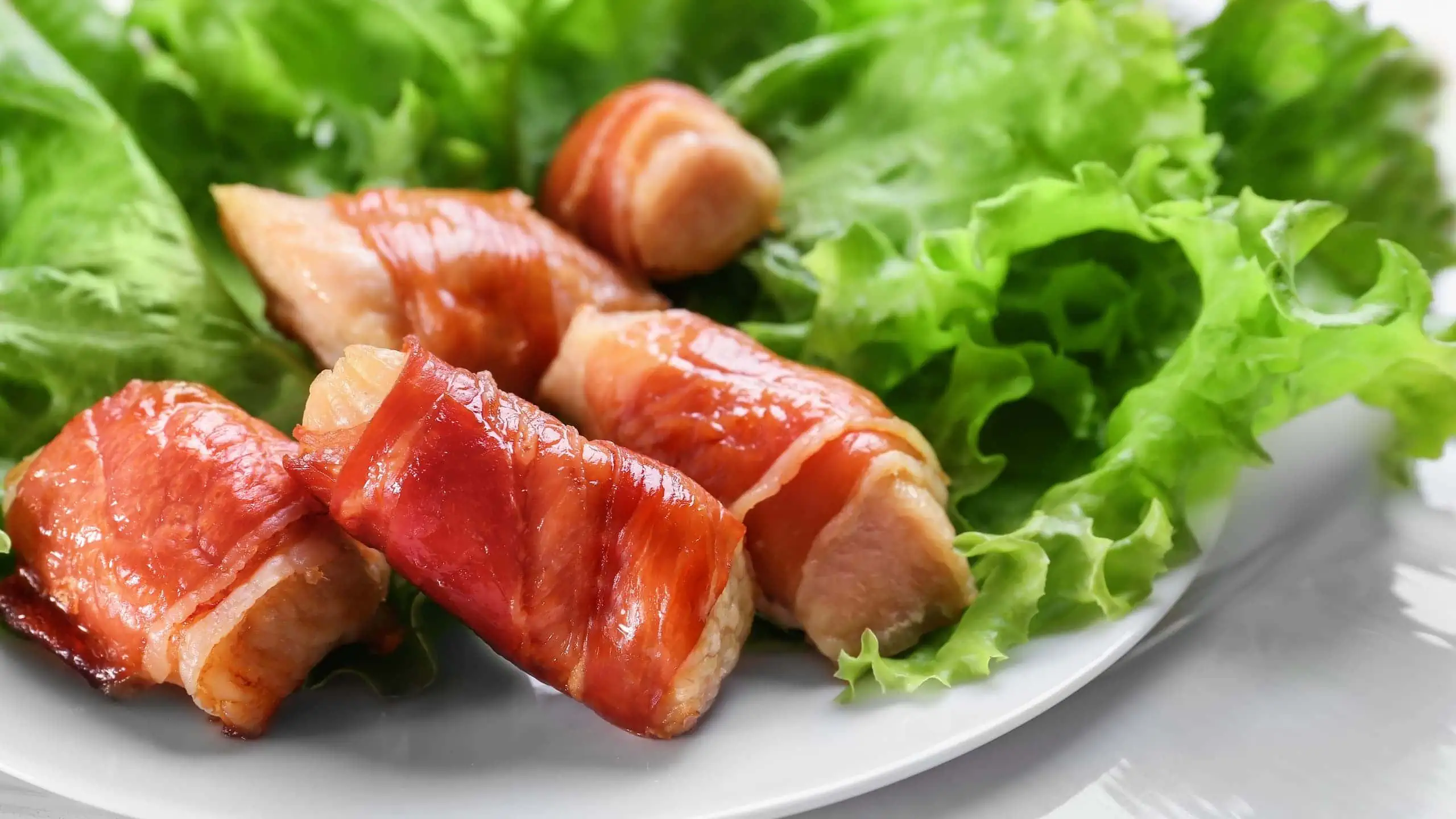 Even if you do not like fish, we guarantee that you are absolutely going to enjoy the taste of this incredible dish. The smoky and fantastic flavor of bacon is the secret ingredient added to this recipe. This meal is an easy way to level up on extra protein — up to 36g of protein. Wrapping the cod fish inside crispy bacon helps keep the fish delicate and moist.
What you need: four cod filets, 2 tablespoons of melted butter, salt, pepper, and four slices of regular-cut bacon.
How to prepare:
Preheat your oven to 400°F/ 204°C.
On a cutting board, lay out the cod filets and dry them with a paper towel.
Take the melted butter and brush it all over the cod. Season the cod with pepper and salt.
Now, wrap each cod with a slice of bacon.
Put the 4 wrapped cods in the preheated oven and bake for 10-15 minutes.
7. Cheesy meatballs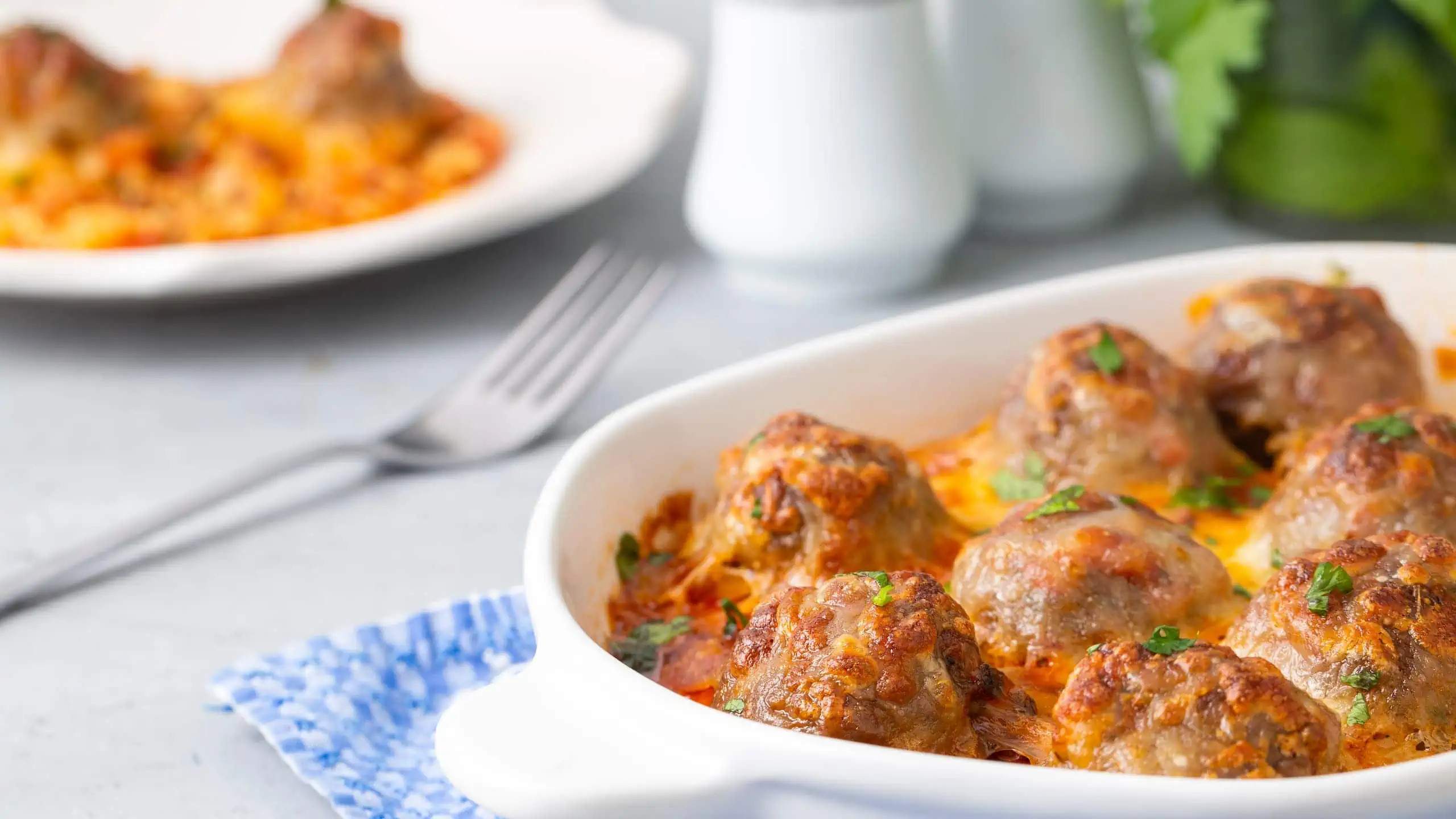 Meatballs are easy to make and are distinctively versatile for many meals. To enhance the flavor of these meatballs for carnivores, we will add cheese. This recipe boasts about 526 calories and 21g of fat. Additionally, it contains amazing nutrients like sodium and protein.
What you need: one medium chopped onion, half a cup of crushed dried pork rinds, salt, 2 large eggs, 2 pounds of ground beef, 2 tablespoons of cooking oil, 2 tablespoons of butter, and a cup of grated cheese.
How to prepare:
Preheat the oven to 350°F/177°C.
Combine the pork rinds, chopped onions, salt, and eggs in a large bowl.
Scatter the beef into the mixture and thoroughly stir.
Divide the mixture and roll it into balls.
Place a large frying pan on the stove and fry the meatballs with oil until they are brown.
Transfer the brown meatballs to a greased baking dish and bake uncovered for 40 minutes or until you can no longer see the pink color of the meatballs.
Let cool for 10 minutes. Add cheese as desired on the meatballs.
8. Butter fried chicken heart
Are you searching for a quick meal with just two ingredients that pairs with a carnivorous diet? Look no further, we have the perfect meal for you. Fried in brown butter, this carnivore diet chicken recipe is surprisingly delicious and satisfying. This fantastic meal boasts up to 19g of protein and 18 grams of fat.

What you need: 3 tablespoons of brown butter and 1 lb. chicken hearts (ensure the connective tissues around the heart have been removed).
How to prepare:
Heat a small iron cast pan over medium heat. Melt the butter, cook until well melted, and possess a nutty aroma.
Add the chicken hearts to the pan. Toss the hearts around in the skillet until the sides cook evenly. Ensure you do not overcook them.
Conclusion
From bacon-wrapped cod to carnivore chicken buns, there are amazingly different varieties of meals that you can enjoy on a carnivorous diet. These carnivorous diet recipes cover a huge and wonderful variety of meats, including chicken, pork, beef, salmon, and duck. Add these carnivore diet recipe ideas to your meal plan today!
---
Dive deeper into the carnivore diet with our insightful articles: